Were back with a new update from The Untold Legacy. We have been really busy this past week and have a whole bunch of new goodies to show off. I worked on a handful of animations, new game art, some major game design as well as story and quest oriented stuff. Over on the code end of thing Stefan began to implement some of my animations so we could get a feel for everything and decide if any tweaks were needed (they were and still some are needed). But overall things are headed in the right direction and I feel like its all coming together.
Animations
---
Animations are by far one of my most favorite things when it comes to a games development. Thats when a static character begins to move and feel alive. A personality is beginning to be formed and the game is beginning to take on life. Its a truly wonderful thing when you see your creations come to life and often go directions you never imagined, but I gotta say when it comes to this game it has been incredibly daunting. The sheer amount of work ive done and still ahead is massive. Since im working in spine all the animations take a good amount of extra time to set up and this is compounded by me having to switch back and forth from the various angles in the game. Each character will have 4 angles and should move in a realistic fashion. The hero is by far going to be the largest amount of work. Right now I have done well over 60 animations per angle. Which results in over 240 animations and im not even half way done yet.

Below are some older test animations. These were primarily made to test how the player could move and react within the environment. Some of these will even be blended with existing animations for even more natural movements.
Hero's Head Turns Left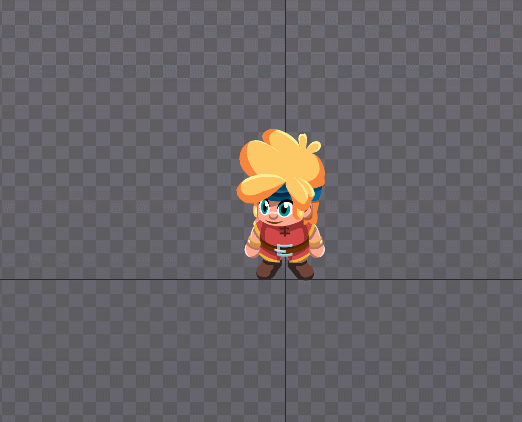 Imagine this being combined with a running animation so the hero can look at something of interest.

Below is an animation adapted with the 3D like head turn. Its one of the new animations I worked on this past week. I spent the week working on various weapon based animations.
Hero Aiming Bow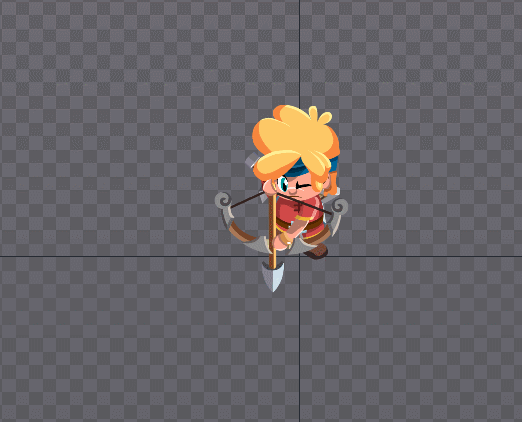 Here the player looks focused as he draws back the bow and closes his eye.

You can see the other 2 angles below where I had to painstakingly make sure the animations were aligned properly and in sync.
Aiming Upwards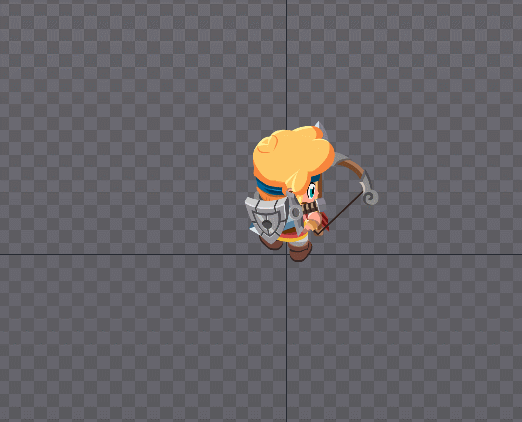 Aiming To The Side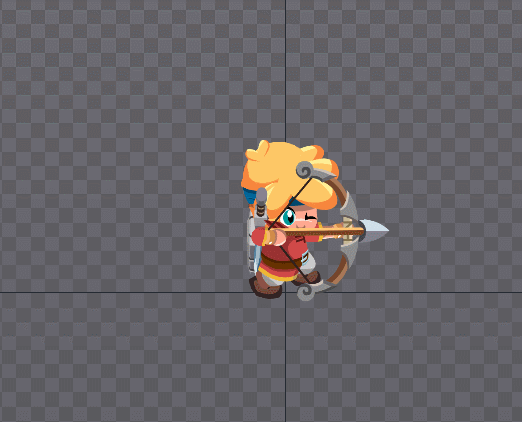 Here is an animation that was made so I could bring a little more personality to the game. The player will realistically react to none playable characters and events in the game. Whether it be a conversation with a character or he sees a terrifying monster we plan to have the appropriate response.
Character Nodding In Approval Or In Agreement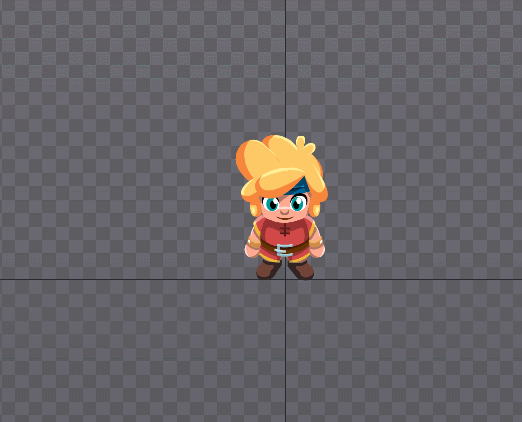 The game is chalk full of animations created specifically for moments like these.

And now on to the Attack animations. From the start of this games development I wanted a really engaging and fast paced combat system. So it was crucial that the animations were quick, readable and looked great.
Here is my first run at the x3 attack combo.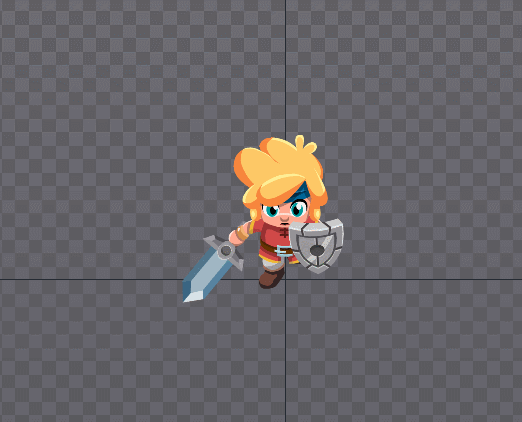 As you can see its not bad, but this actually ended up being way to slow when tested in the game. We need button pressing reaction and this just didn't cut it.

Below are the updated versions after testing in game.
Initial Attack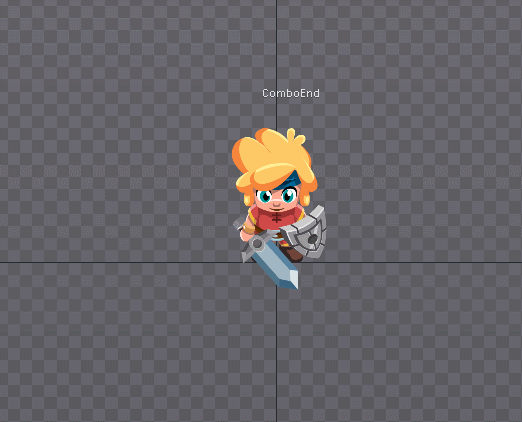 Combo x2 Attack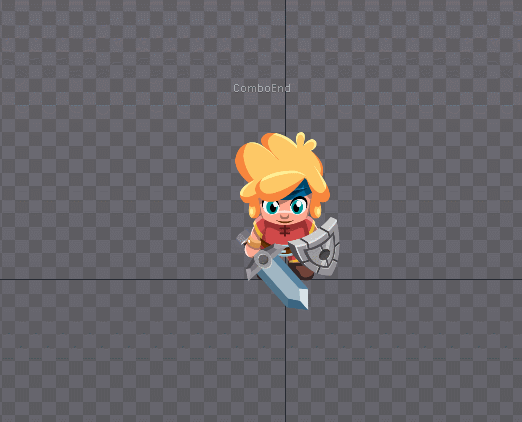 Combo x3 Attack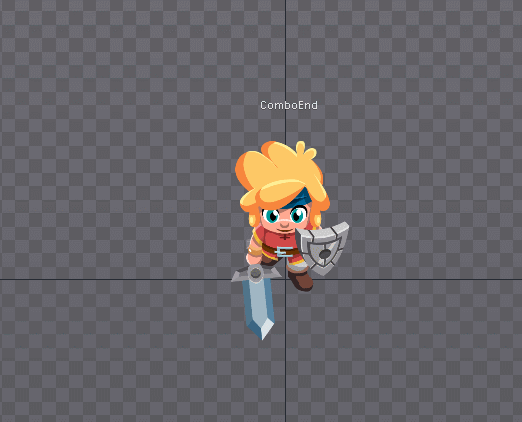 With the animations sped up, tweaked and some event listeners added it became 100% better.

I also worked on how the player would use the shield, aerial attacks as well as some powerful finishers.
Defend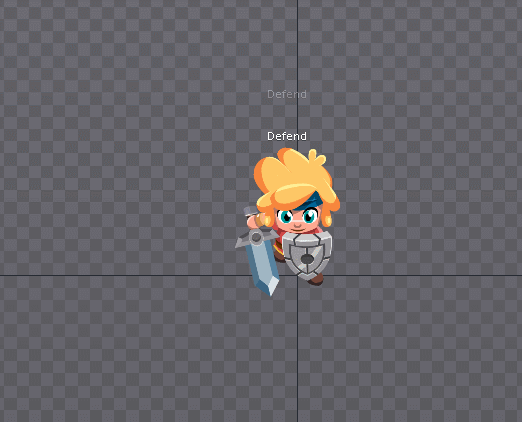 Defense Broken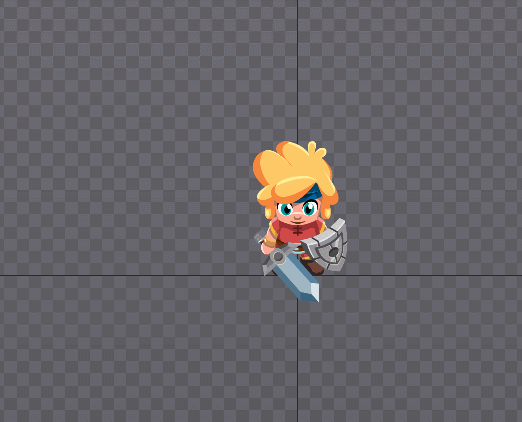 Double Handed Finisher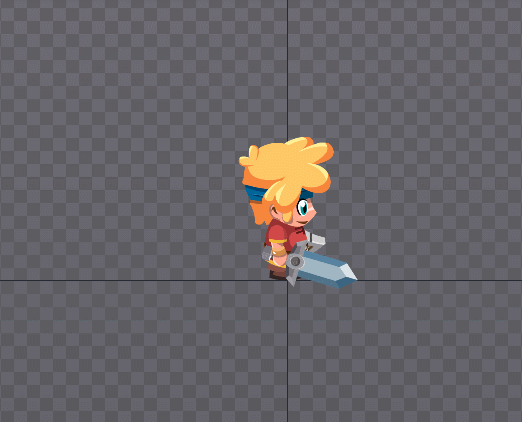 Aerial Downward Stab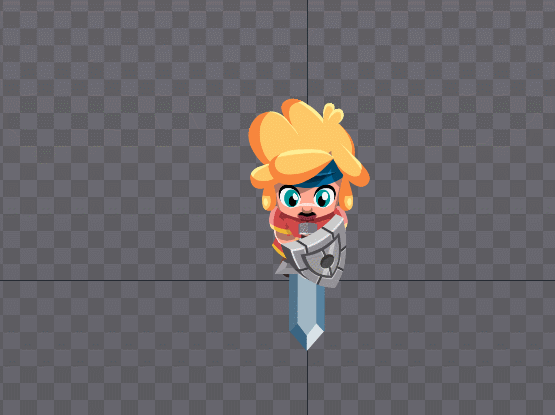 Aerial Downward Stab/Impact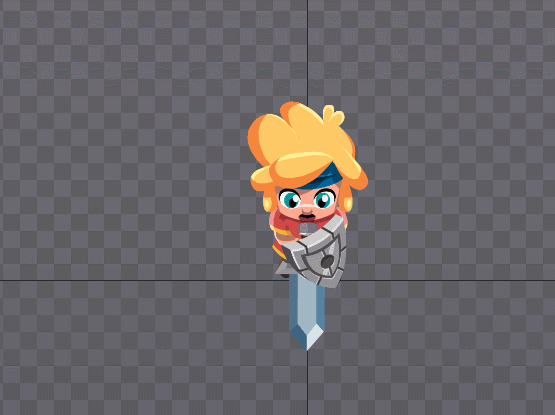 This is just a small taste of what we have done so far.

This is just a quick update but I plan to post more of our progress during the week. So enjoy and please comment on our progress so far.