Can you believe 2017 is almost over? We can't either! For the past few months we've made a ton of changes to the Painter's Apprentice from tweaking the backgrounds to updating our UI to be more readable and easy to understand. We've definitely come a long way from where we were before. In fact, we're at the point now where we're open to alpha testers! If you're interested in being a tester, click this link to join our discord channel. So what are some of the changes you ask? Check it out below:
We've updated our background a bit as well as our ground texture so that it matches more: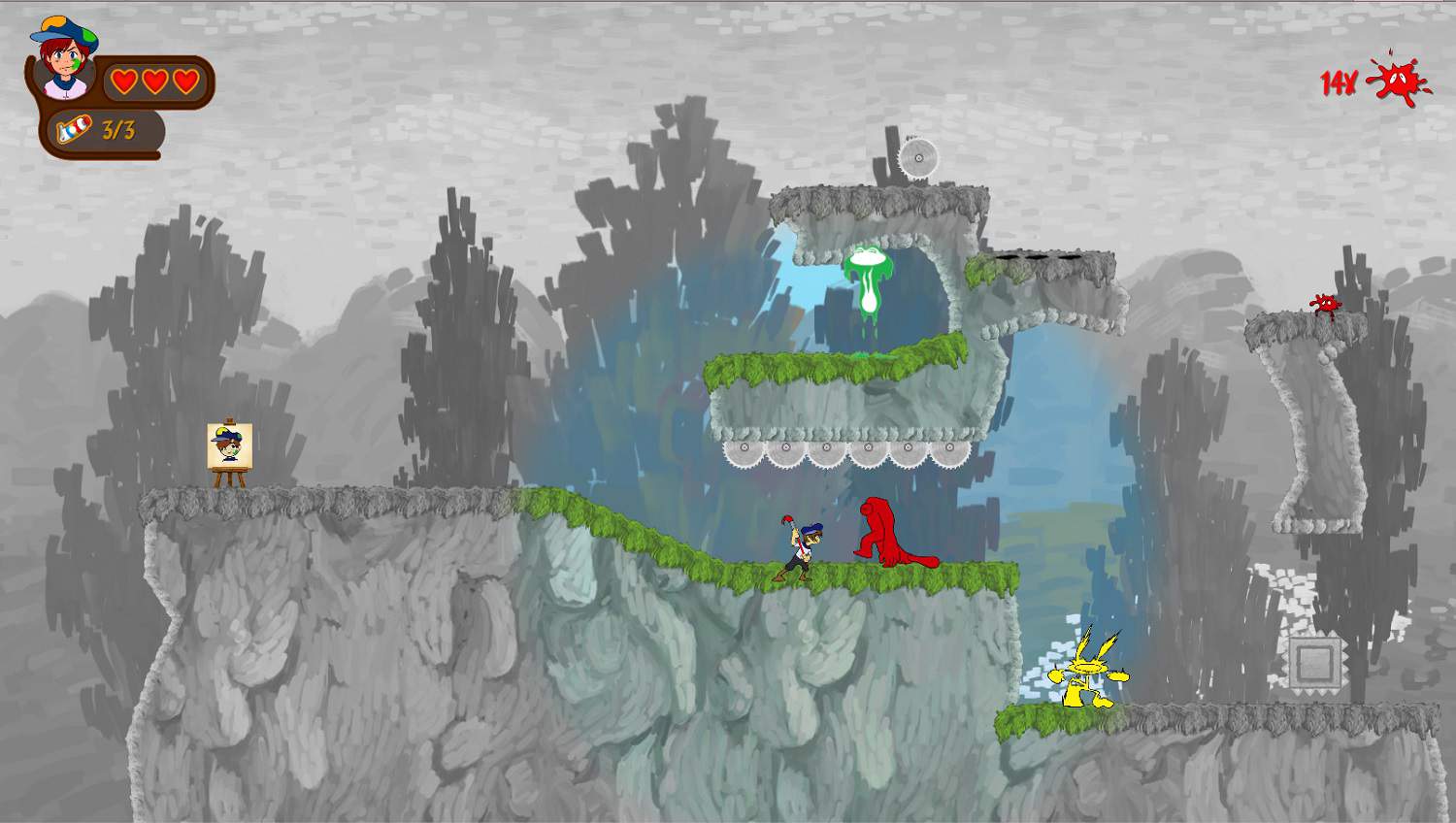 We're still working on the textures for our other backgrounds. Here's the WIP for our Fauvism world: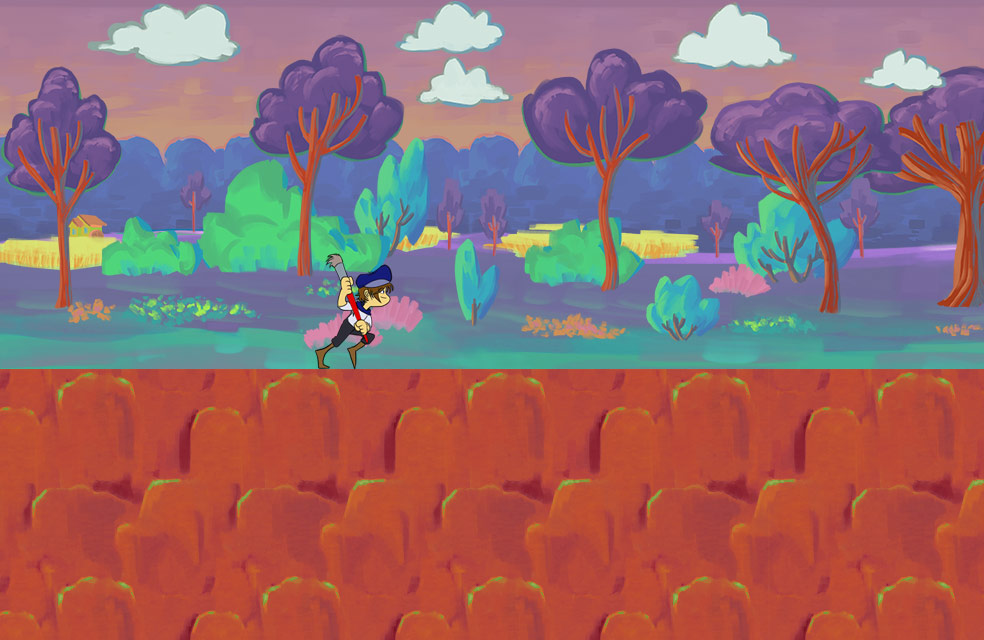 And for our Cubism world: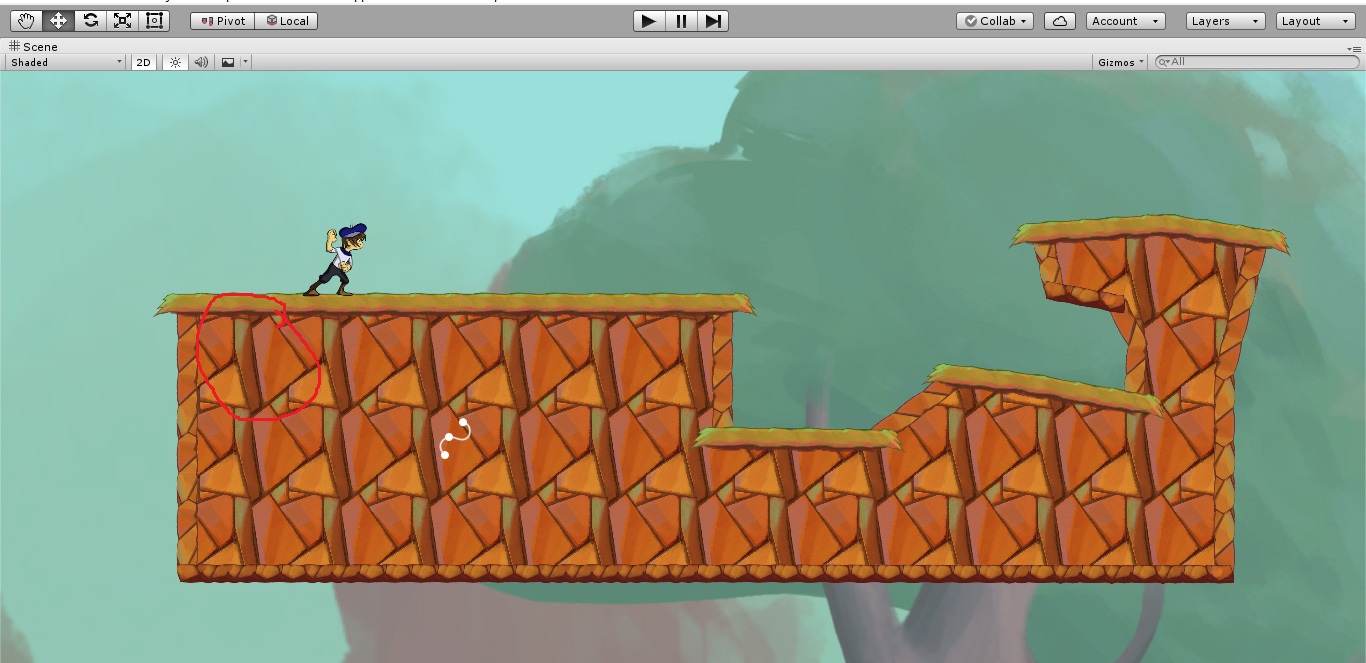 Oh and our HUD has also updated. Check the upper left corner of the image above. You'll see we now have a more easy to understand paint tube system. Now instead of a meter, we've updated the tubes to act more like ammo so you use a certain amount for various attacks. Like a paintball: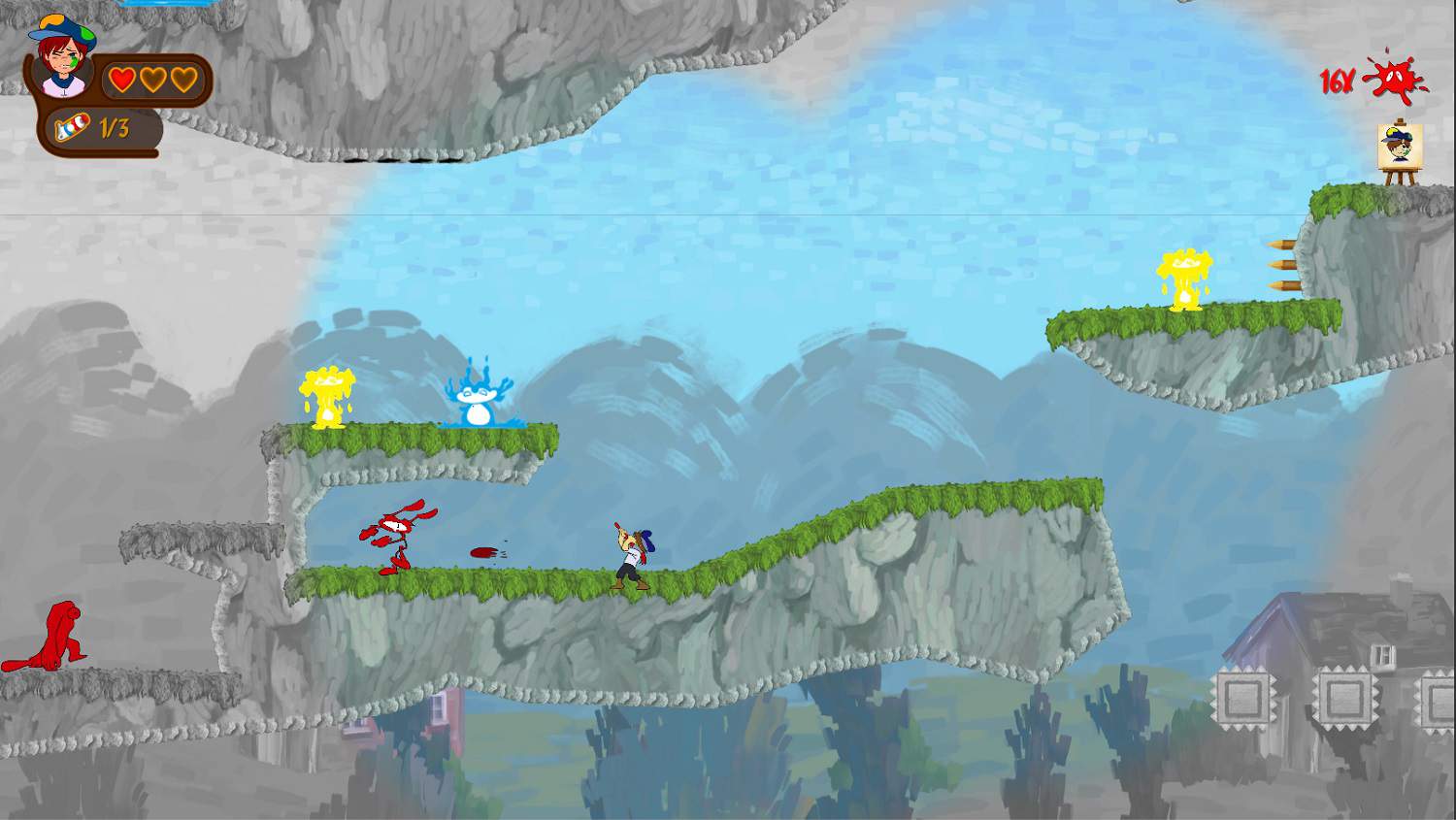 As well, we've added in a cute Apprentice portrait in the HUD that also gets more hurt as you take damage. We can only hope this helps you emphasize with him a little more so he doesn't get as beat up.
We also made ourselves a pretty new start screen. We intend on putting in some slight animation here to make it a bit more "alive"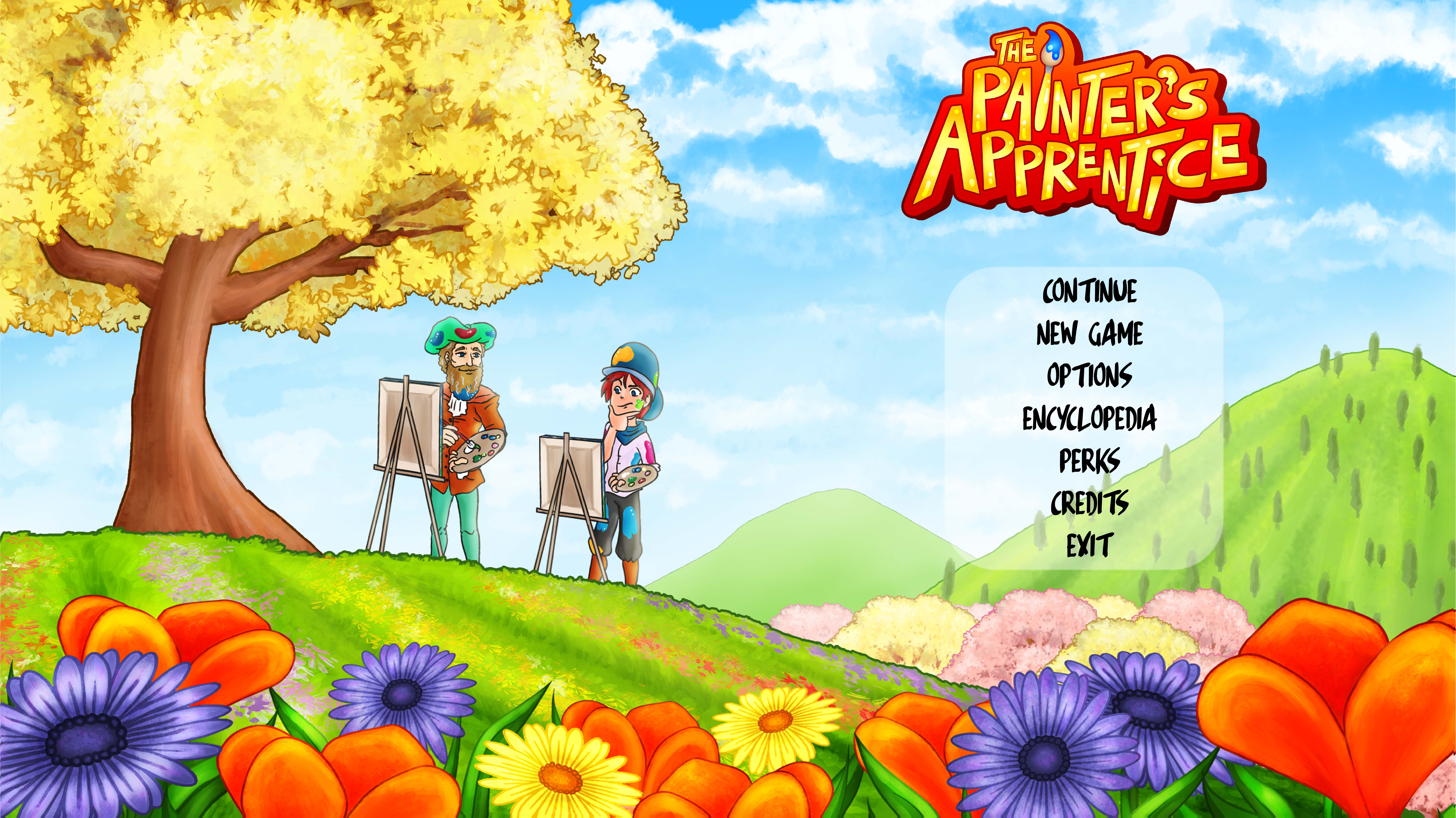 We're also updating our World/Level select to be more in line with the art theme. In this case, we have walking through a museum hallway to select the world. Once you get inside, you can choose the painting that represents the level.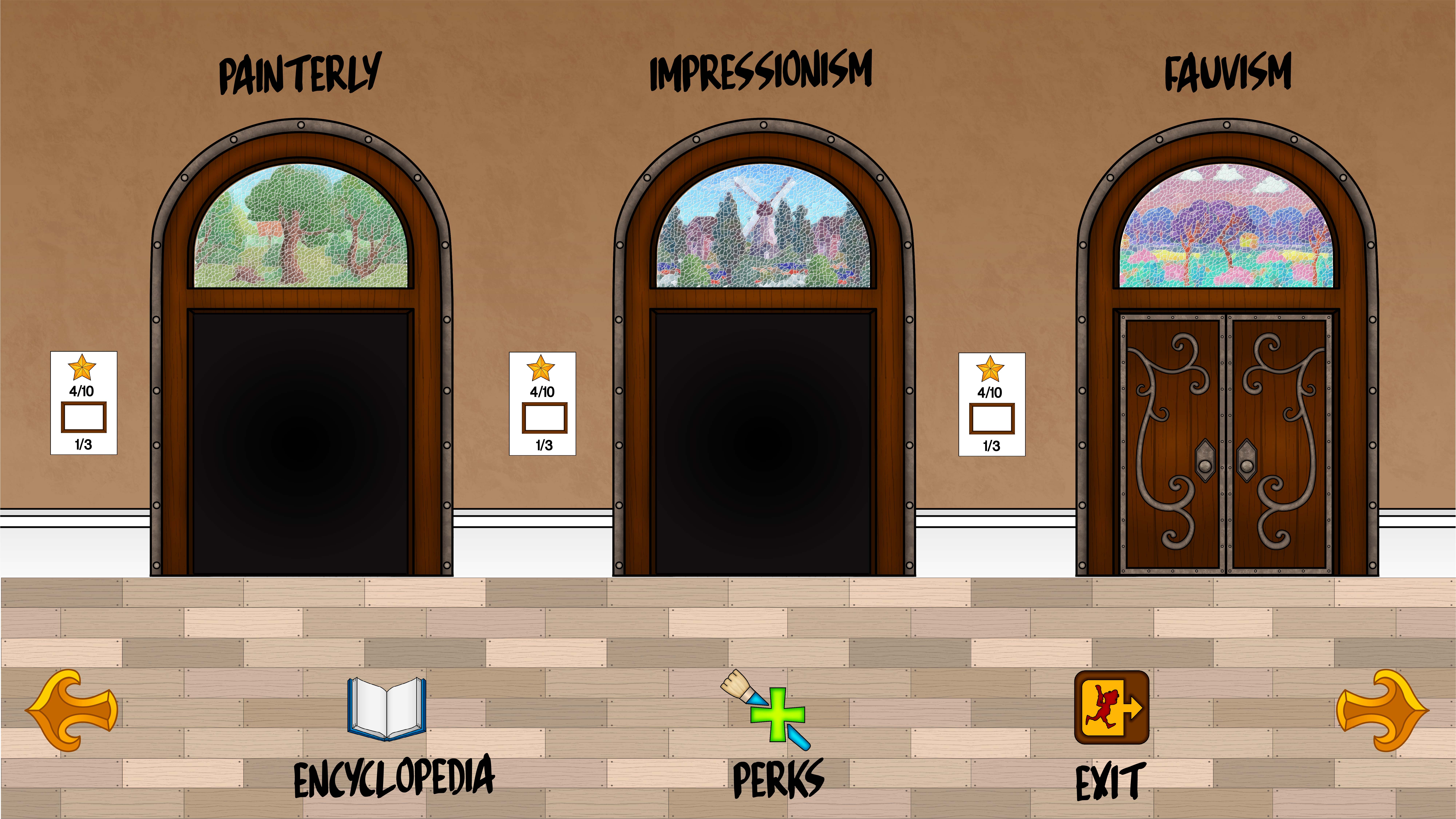 What are your thoughts on our update? Let us know!