Now Available
The Maori Patch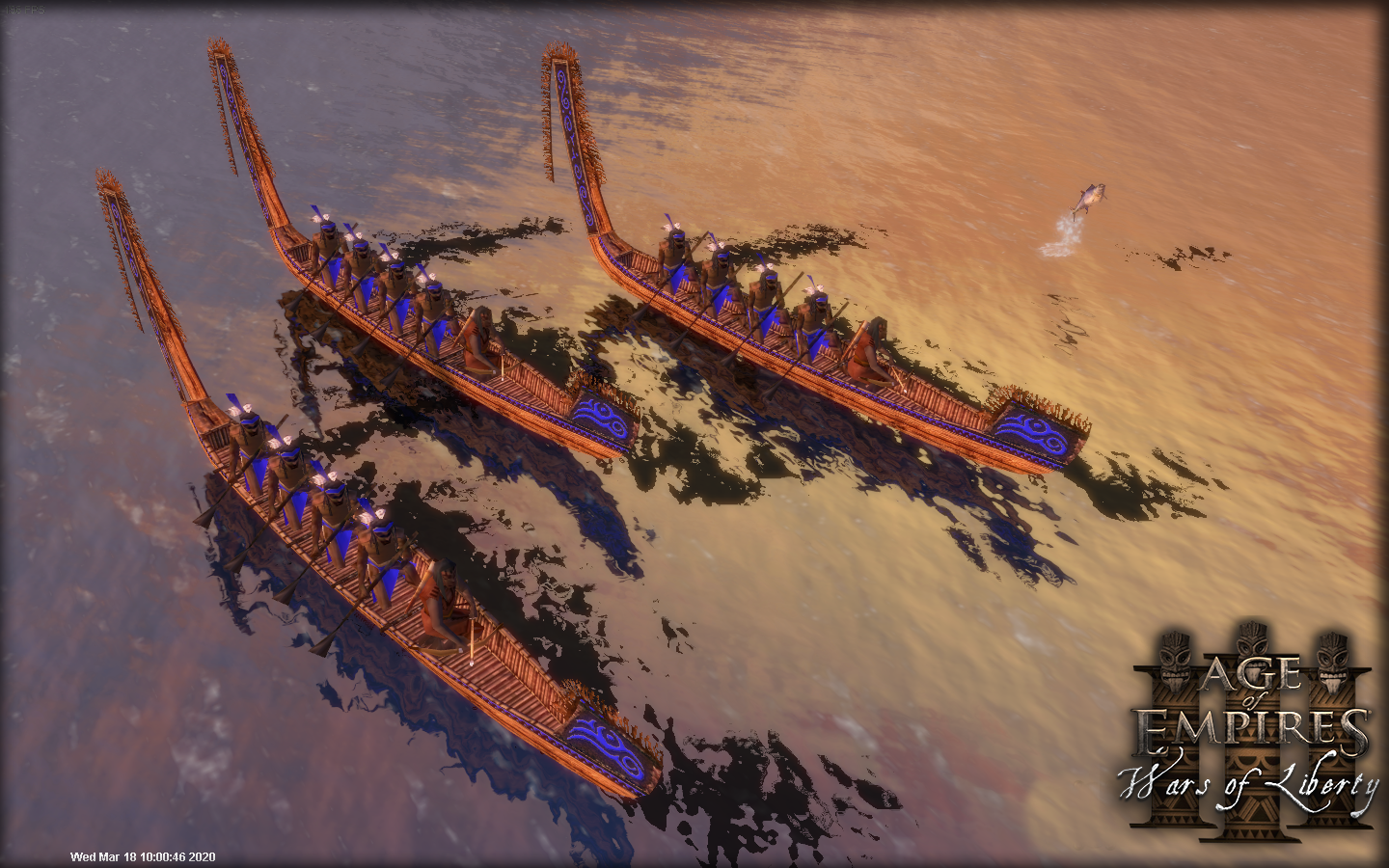 Waka Taua
After a long voyage, the MAORI have finally arrived! They bring with them a huge patch, complete with new maps, new scenarios, and countless balance changes, bug fixes, and quality of life improvements! Take the helm of the pilot civilization of a brand new culture, the Polynesians, who feature a very unique unit upgrade system and an age up based on voyages to foreign lands. How far will you voyage? In the Maori patch you can shoot for the moon!

Maori

''The power of Iwi'
Leader: Te Rauparaha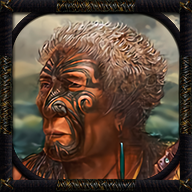 Home City: Parihaka
Bonuses:
The unique Pā replaces the Town Center, and works additionally as a Fort, being able to train units, and more than capable of defending itself. Instead of building houses, Maori increase their population limit by upgrading their Pā, and can build an additional Pā every age up.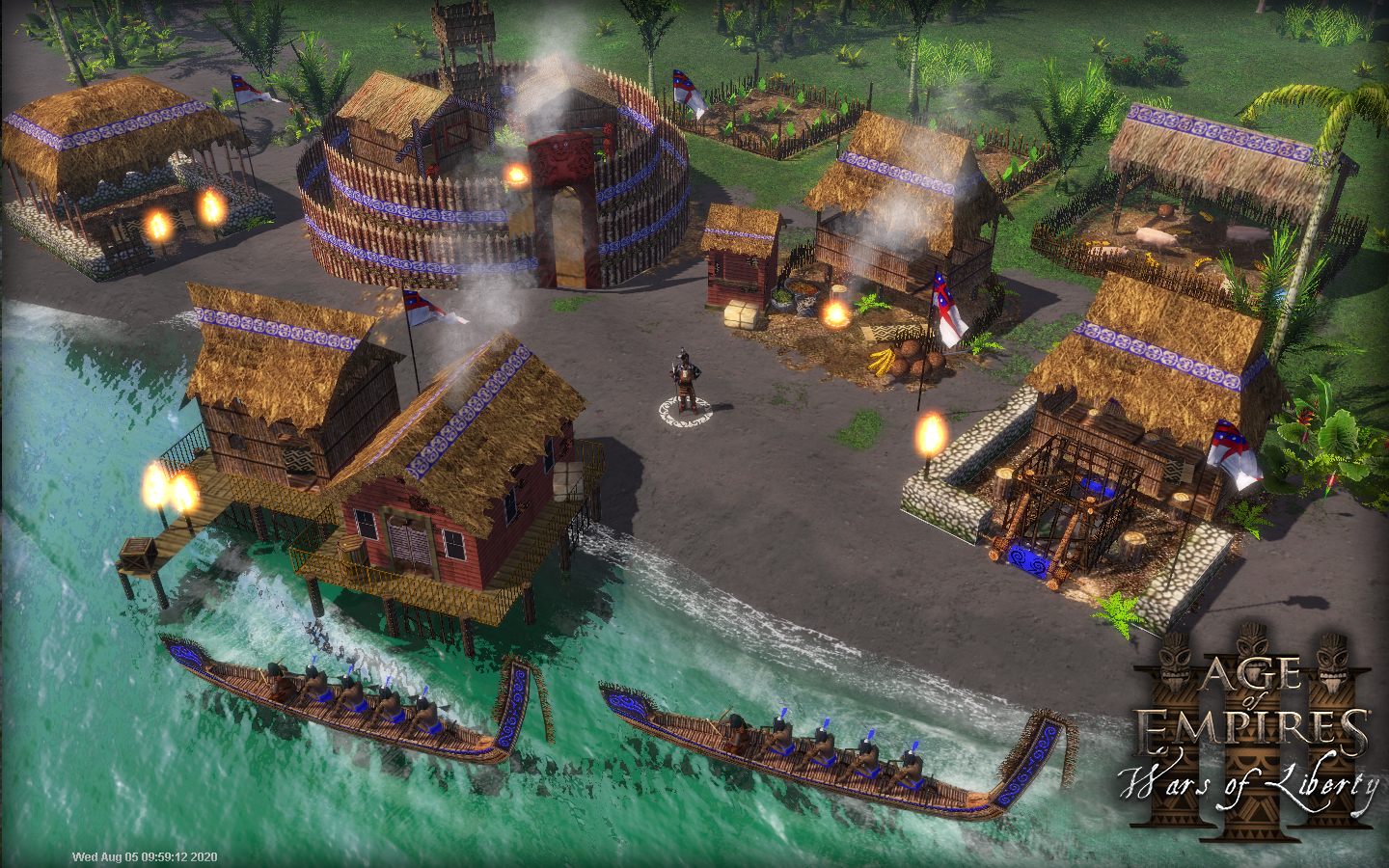 Maori Village
Maori units train in batches of up to 10 units at a time. Moreover, training units gives you a temporary map-wide speed boost on all units.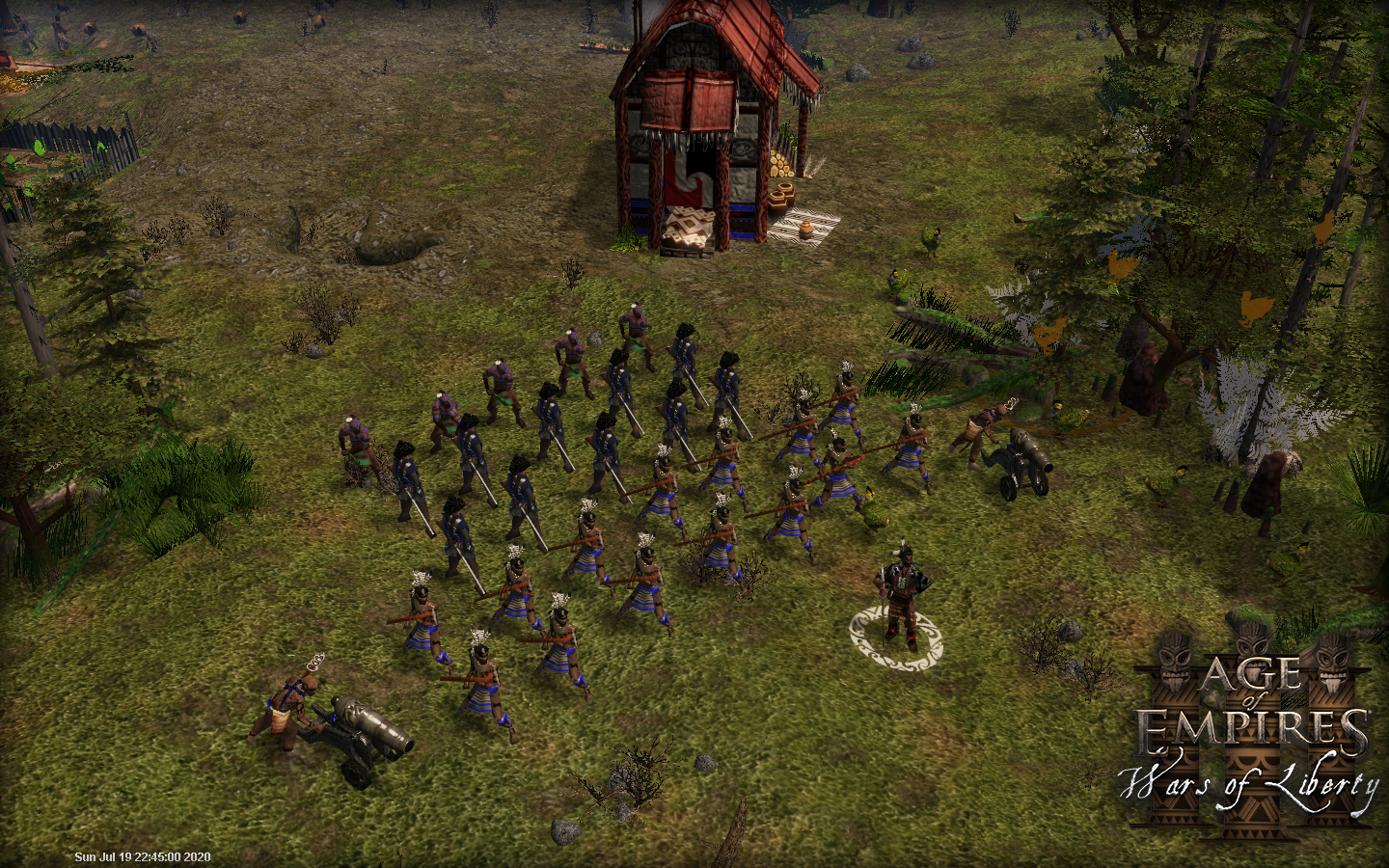 War Party
Every unit Maori kill temporarily increases the attack of their own nearby units, making for a deadly snowball!
---
Units:
Purukumu Marksman

: The long range version of the Marksman. Good against heavy infantry and light cavalry.

Tupara Marksman

: The high damage version of the Marksman. It compensates for its lower range with an area of effect attack when in close quarters.

Tewhatewha Spearman:

The slower but higher damage version of the Spearman. Its attacks deal area of effect damage.

Taiaha Spearman

: The long range version of the Spearmen. It can deal melee damage from a short distance.

Mere Fighter:

The faster version of the Fighter. When massed, it can chase down any target with ease.

Hoeroa Fighter:

The heavier version of the Fighter. It deals area of effect damage.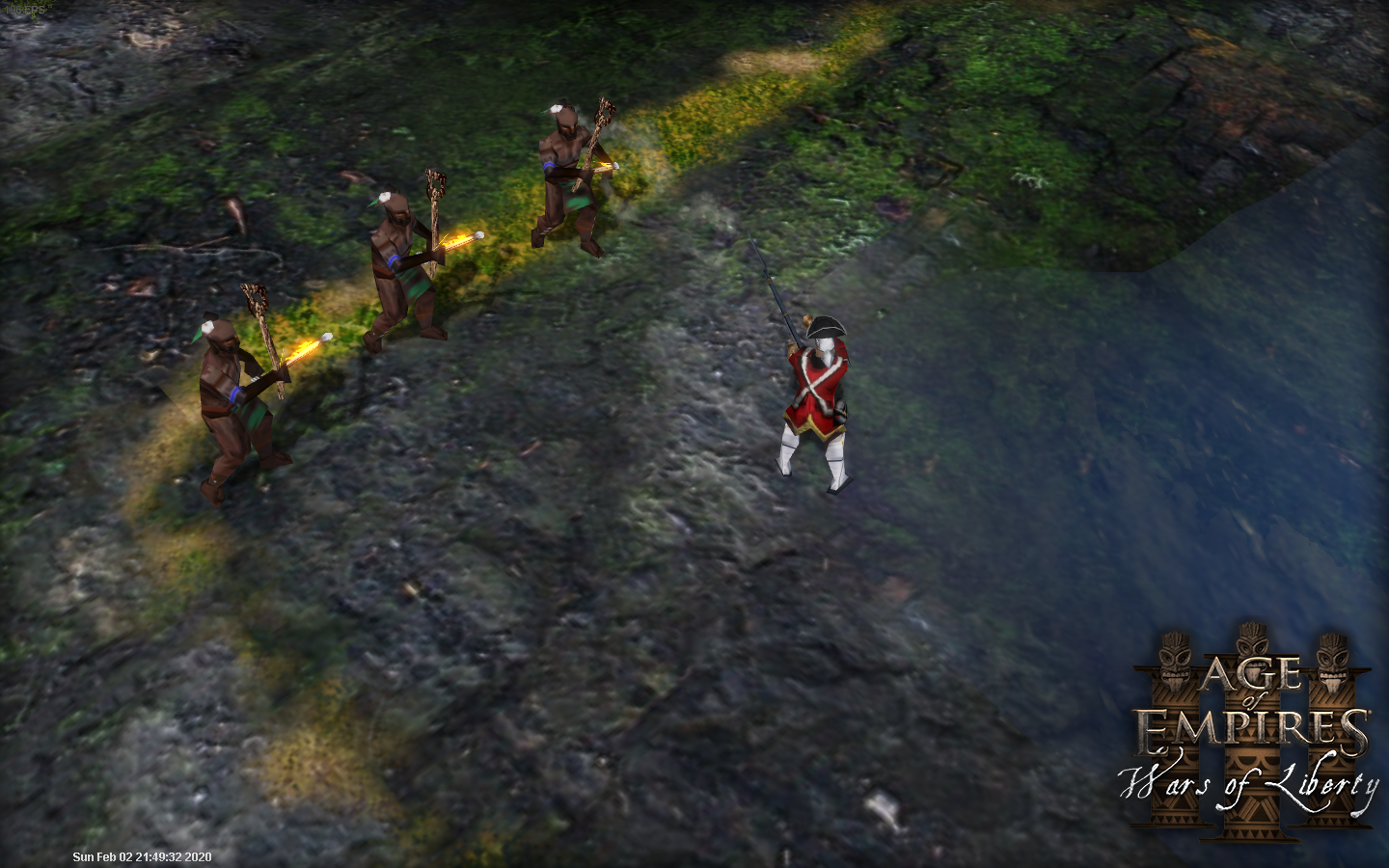 Fighters running towards the enemy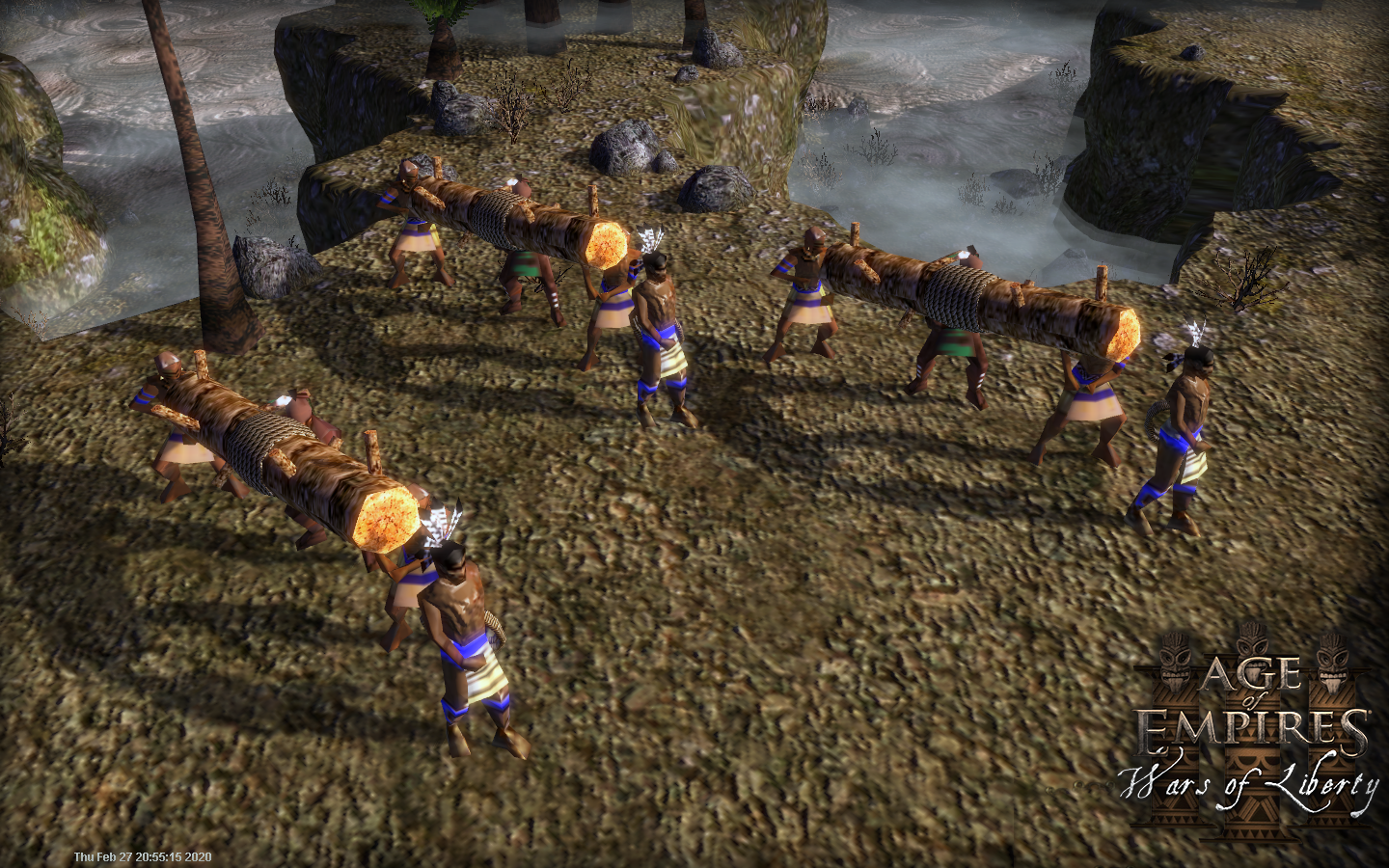 Maori siege force
---
The Maori have arrived, but they have not arrived alone! With this patch, you can now enjoy:
New maps! In honor of the Maori's extensive voyages, this patch adds dozens of new maps to Wars of Liberty, including the entire ESOC map pack. Another highlight is the much-awaited Moon, with unique treasures and other secrets to uncover.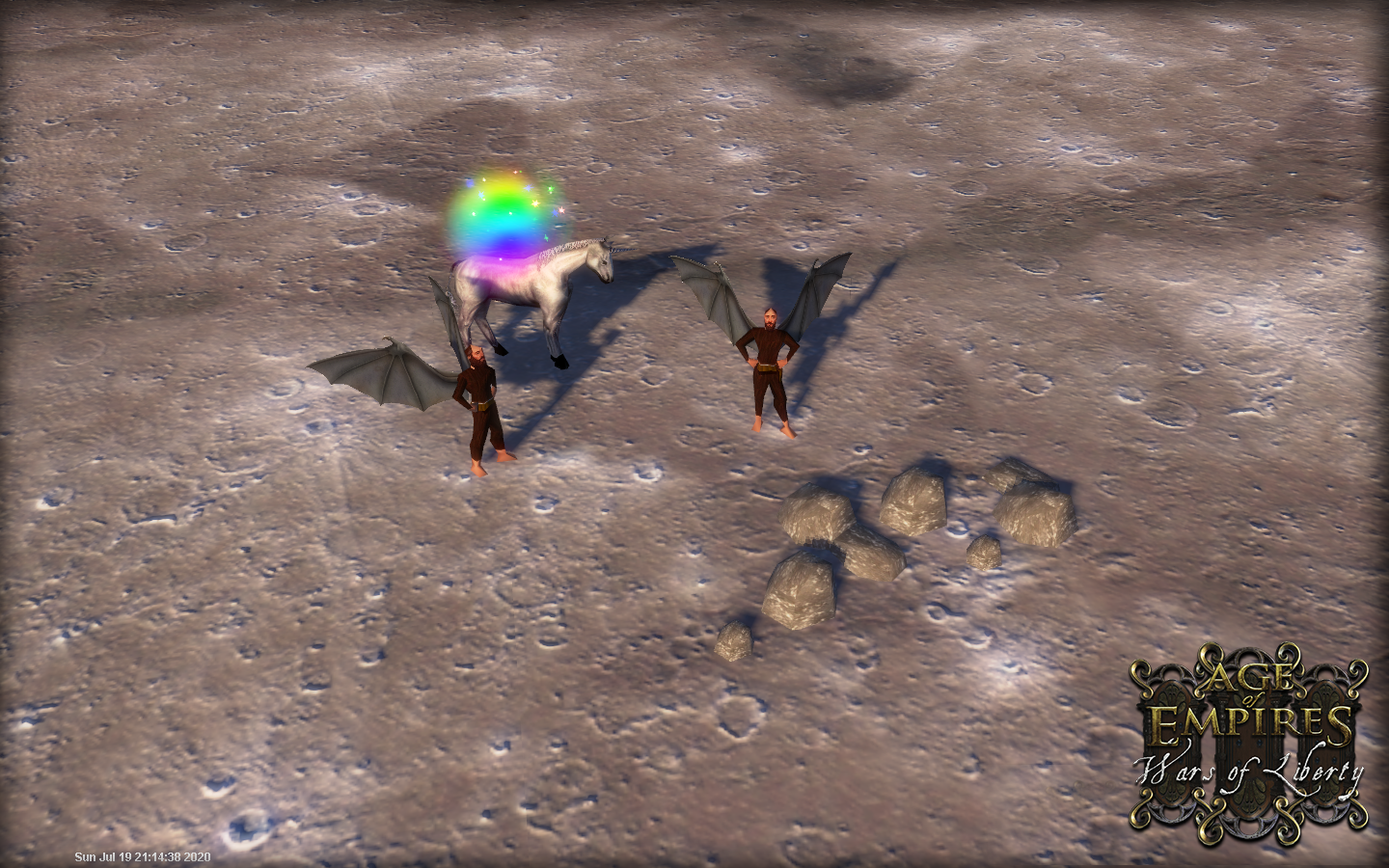 Moon awaits!
Diplomacy in multiplayer! You can now team up with other players to take down a powerful common enemy, or betray your allies to end up as the sole winner!

Diplomacy UI
A brand new set of 19th century historical scenarios for you to play! Fight pirates off the North African coast in Barbary Coast (1801), become Italy's greatest freedom fighter in Laguna (1840), and sweep away the last remnants of the old Japanese order in the Hakodate (1869). More to come!
WoL Mission selection
---
Feel free to discuss the patch here and, in the meantime, we'll see you on the battlefield!