Scrrrrrrrrrr..
Receiving Data……
SCRFYYSGIJOHJDH….
…Hi! We are a group of passionate developers aimed to remake a certain not-so-old Half-Life mod on the BM engine. Look forward as we are about to give a huge announcement regarding the project.
Some of you have been following the project's progression a couple of months back, you'd probably think the project fell pretty quickly because we've disappeared from the spot quite a long time now. We've been working under the curtains, we even already have a handful of things we can't wait to show you all!
After half a year of production, we're finally proud to show you all what we've been working on for long. Enjoy the following gameplay teaser, and a bunch of other things to get you pumped up!
Black Mesa: Candidate Twelve, a BMS remake of Half-Life: Echoes!
What is Half-Life: Echoes?
Before we're jumping right into the other juicy parts of the announcement, for those of you who don't know:
Half-Life Echoes is a mod created by MrGnang, released in August of 2018. It's an original campaign mod involving a certain unnamed scientist as they are forced to survive an alien invasion and ruthless military clean-ups as they run about through the Black Mesa Research Facility, whilst 2 interdimensional opposing entities are stalking the protagonist through the entire game for their own reasons.
Echoes is universally praised as it came out, receiving the 3rd place in ModDB's Player's Choice of 2018 and immense popularity across the community. If you haven't played it, you can try it out via: Moddb.com
Candidate Twelve is our project aimed to remake Echoes and integrate its take on the Half-Life universe into the BM engine. No one we know of so far has made similar attempts, so why not we be the first one to do it?
Right unto the next content we'd like to share with you!
1. The introductory parking lot, where the game starts off from.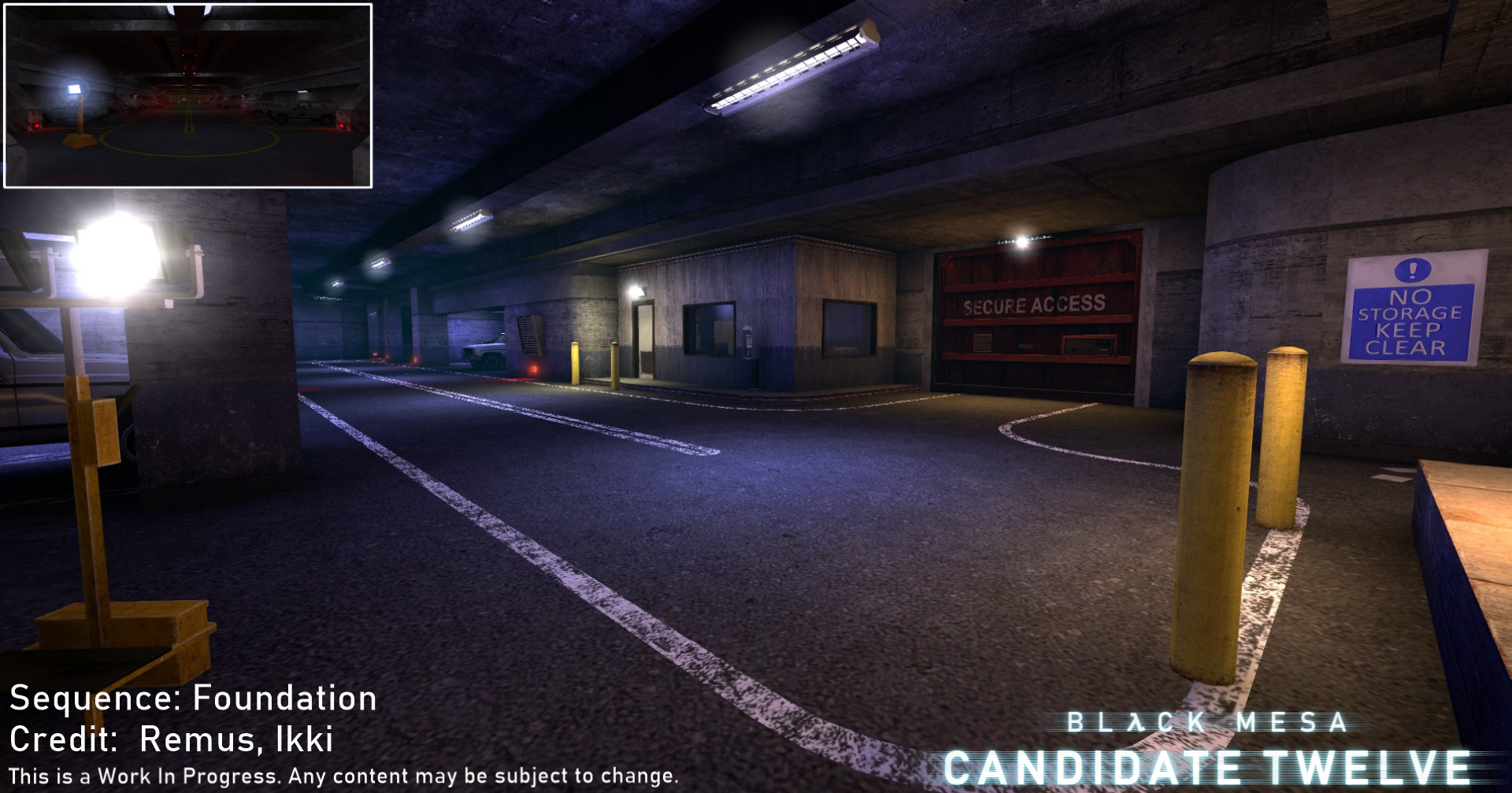 2. A myriad of turrets. One wrong step, your funeral.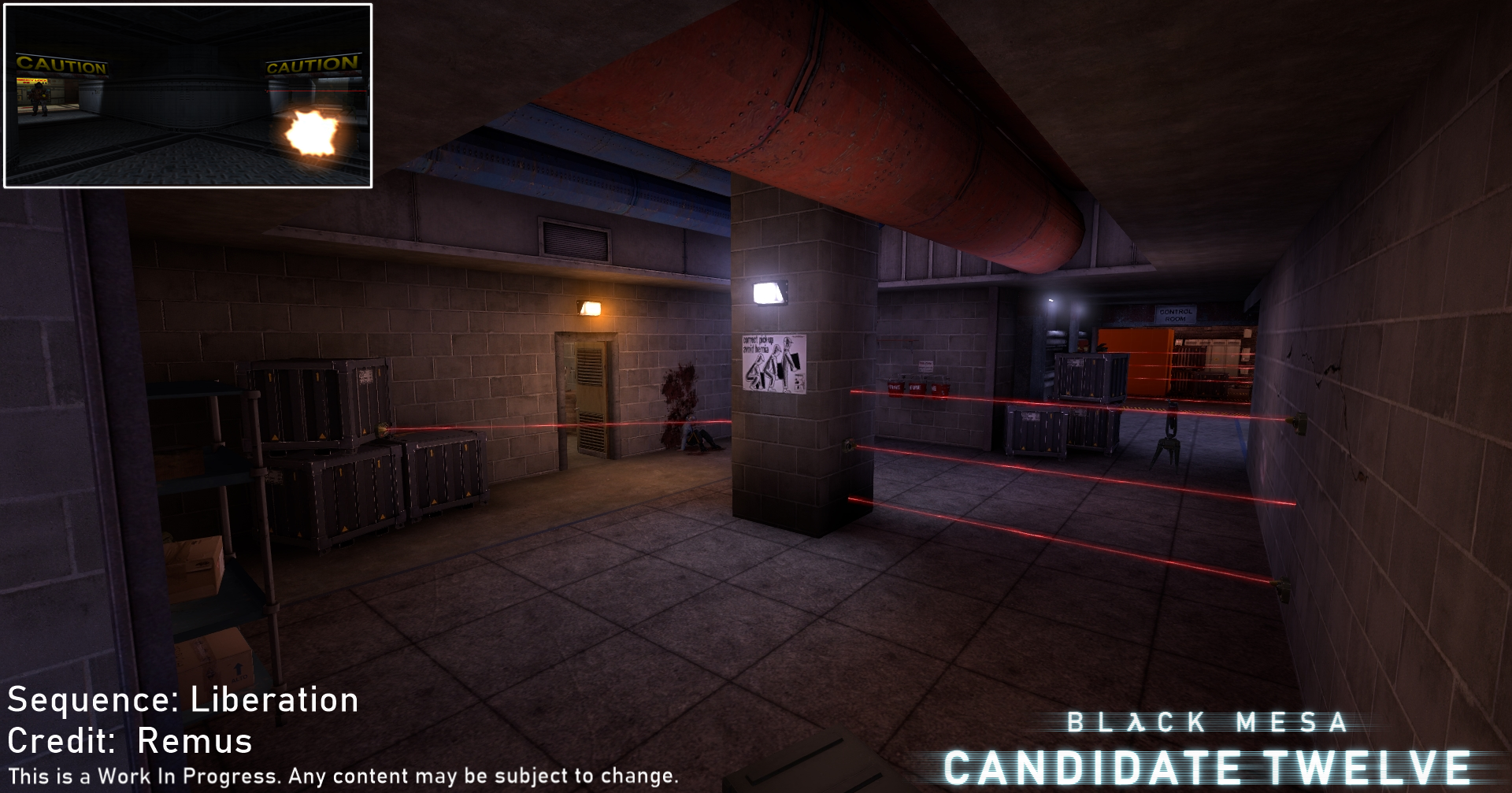 3. Don't trip on the stairs, or it's going to be one pile of a mess!
4. This is an artpass for sequence 4's maintenance corridors. Something is lurking behind…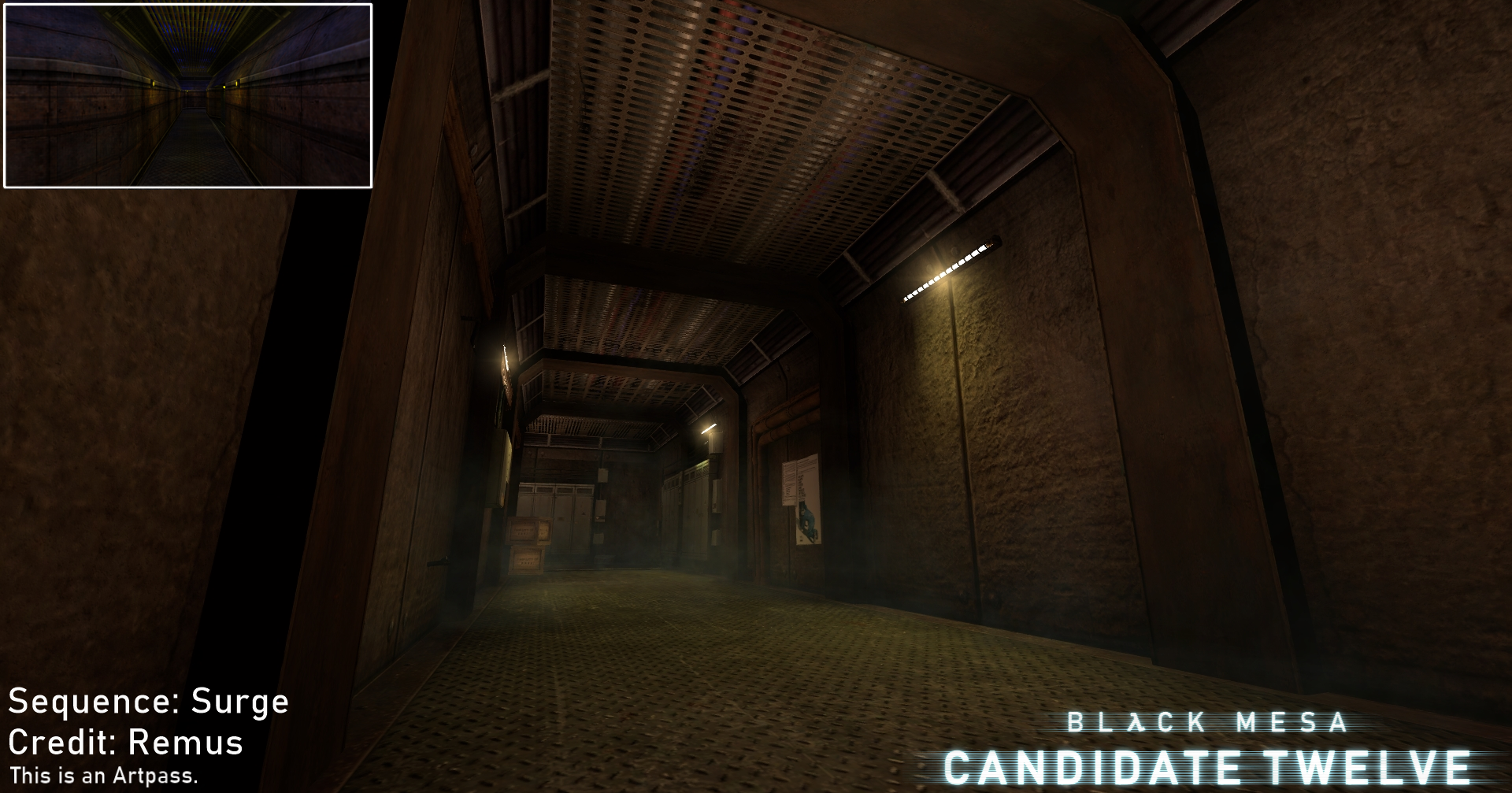 5. Another parking lot, fitting for a huge battle full of angry grunts.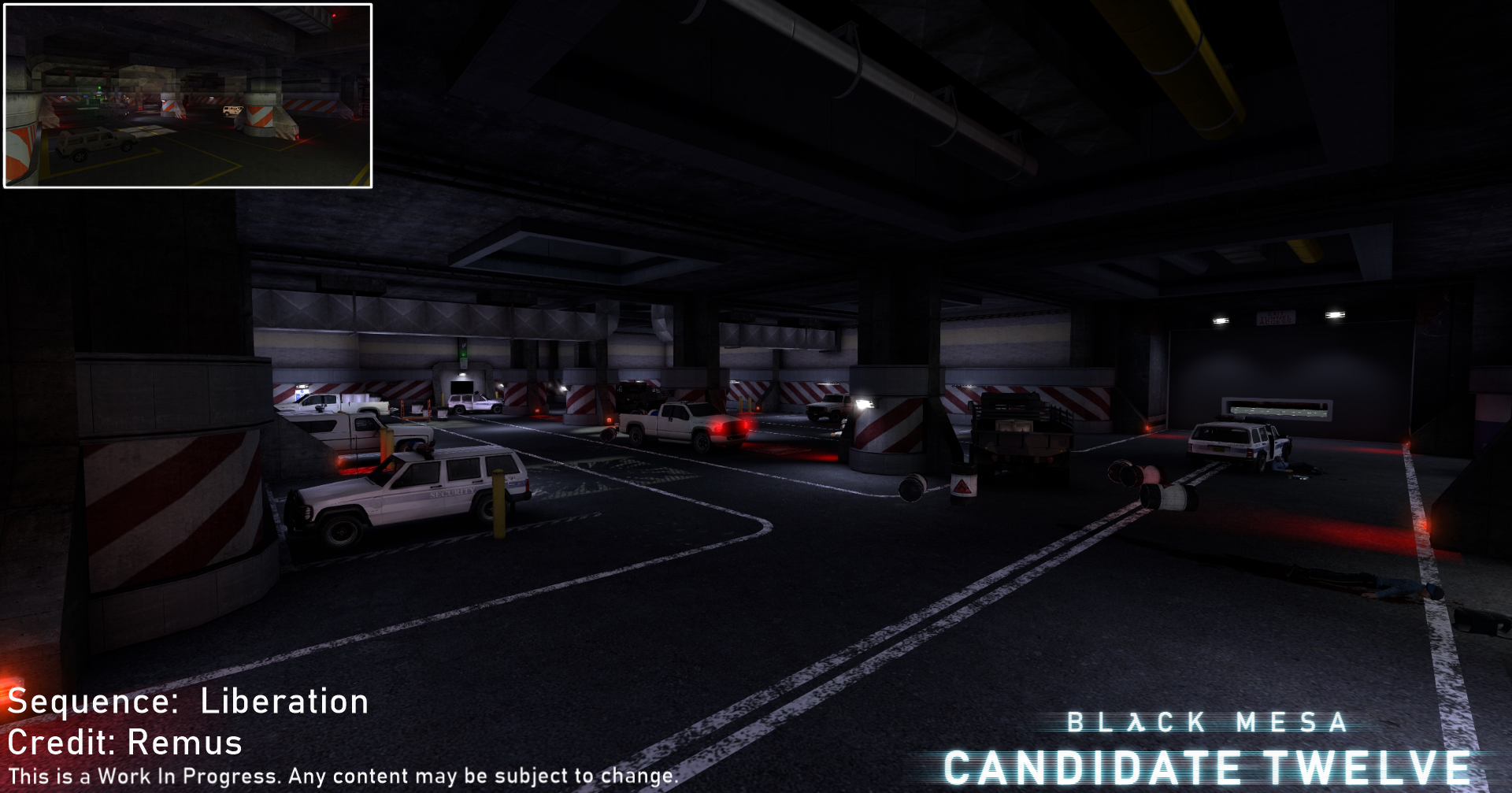 6. A silent storage space, an area whispering out for something to happen.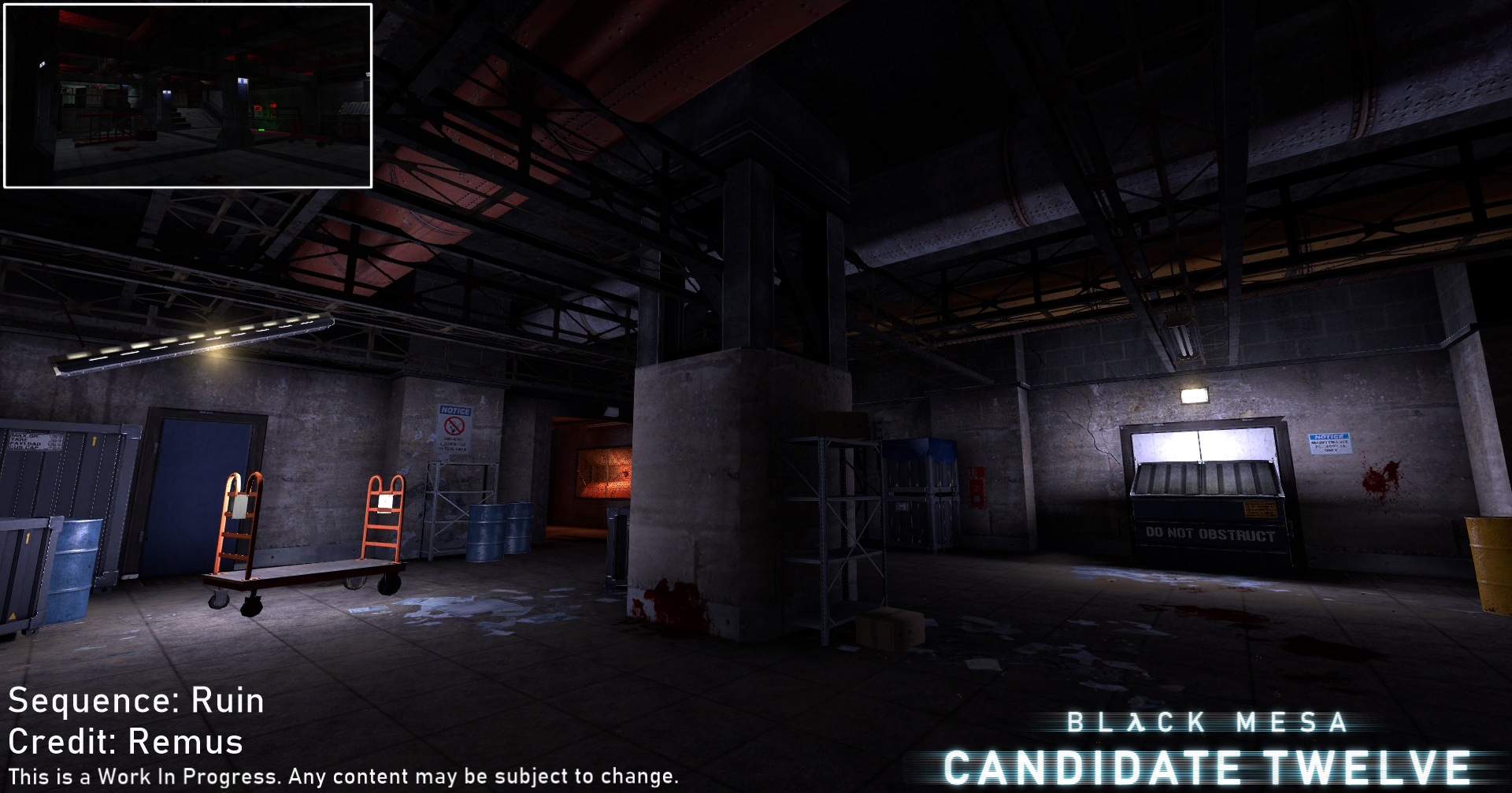 7. Another part of the storage space.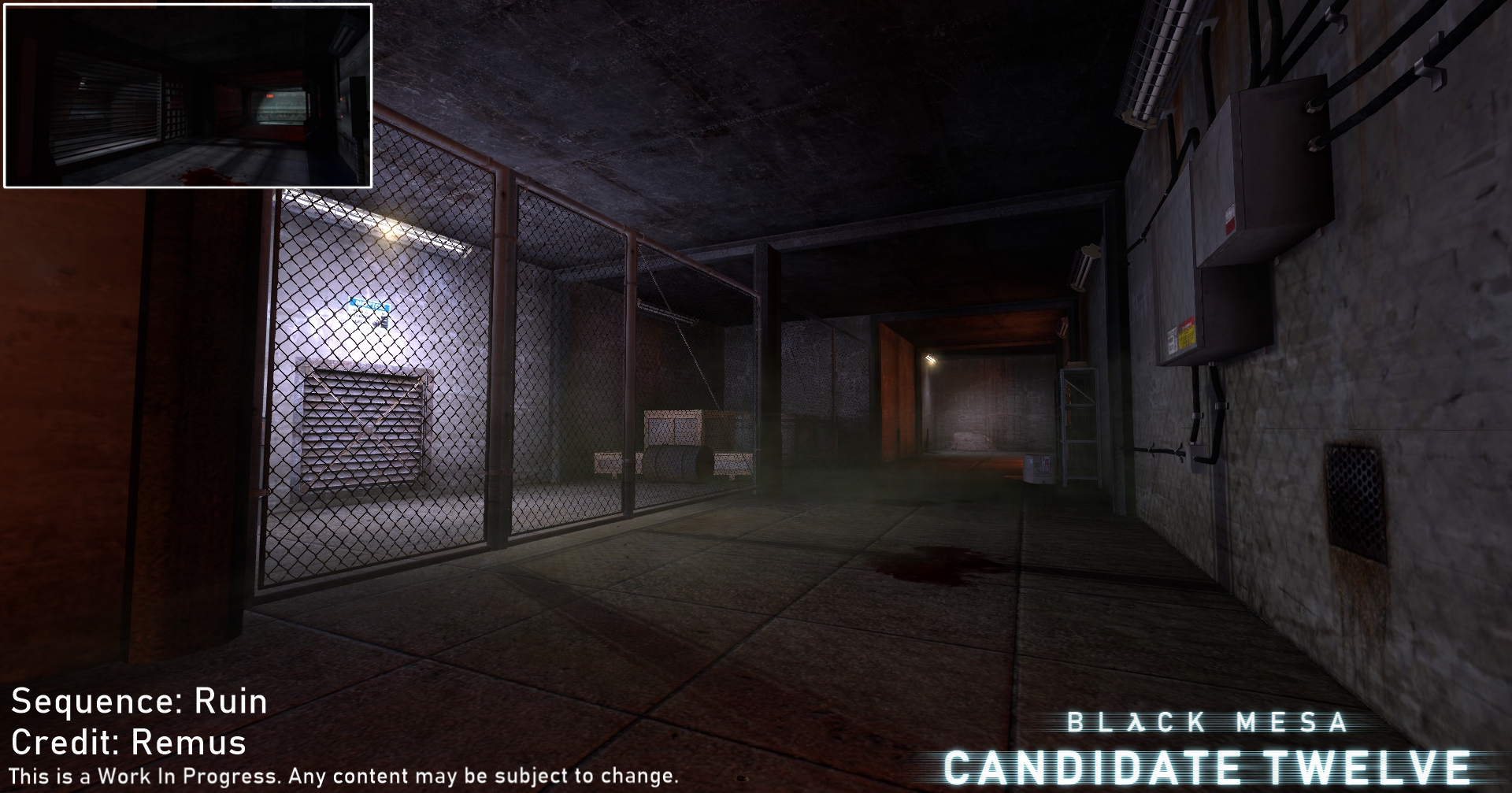 8. A showcase of the Kingpin model from all angles!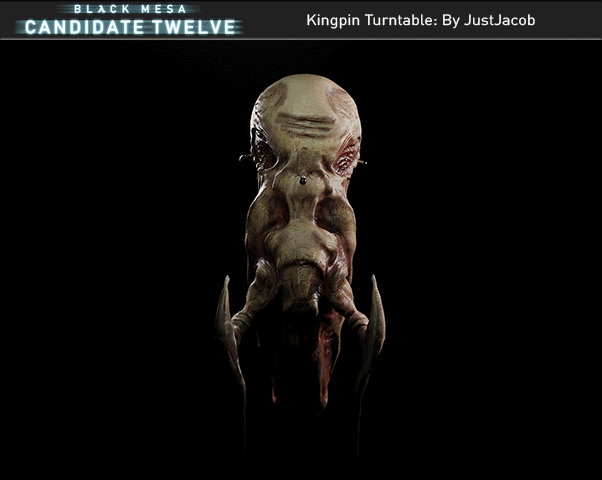 There's a bit more, and a plenty more we have to work on at some point in the future, so if you would like to, please keep up-to-date with us via the social media accounts linked on our main page or follow the C12 Team ModDB account!
1. What part of the gameplay teaser was is it in the original Echoes?
-The teaser shows the parking lot that you visit right after ascending up the elevator at the beginning of Sequence 5.
2. Will you also include HD pack weapons that were default in the original Echoes?
-We are planning to work on that at some point in the future.
3. How will you include Otis and those other maintenance guys that were in Echoes?
-We want to use the Black Mesa Character Expansion models for the maintenance guys although we haven't implemented them just yet.
-We're either creating our own, or ask permission for HECUC's Otis model.
4. Will Voice Actors from the Black Mesa cast be featured in the mod?
-We're not sure of that yet. Voice acting is our lowest priority at the moment, and our answer for that lies very late in development.
5. When will your mod be finished, and will you be giving percentages for how far you're doing?
-We are currently very small and just started the project, we aren't giving percentages and the mod will be released when it's done.
6. Will you at some point release a demo of the game?
-No, the game will be publicly released when it's done.
7. There's a similar project to bring Echoes to Black Mesa ran by a person named "Big Chonky", is this different than theirs?
-Surprisingly, this is the same project that was started by Chonky, however they have left for a couple of reasons. The project lead is currently someone else.
8. The music in the gameplay footage is the same one that was used in Echoes!
-Yeah, it's placeholder music at the moment. We've got no composers on our team currently.
9. Ooo, ooo, can I be a part of your team too? I also want to help!
-Feel free to apply, our next segment will consist of recruitment info.
The C12 Team is currently small and consists of literally only 5 people at the moment this article was written. The scope of the project is sure enough big, we appreciate it if you are willing to join us!
We are seeking for volunteers who has the experience of any kind of role! If you are interested, check the forms and see if you have a place:
If you don't feel like you have what it takes to get on board, you can still help contribute by sharing the project to other parts of the community, or even your friends or family!
If you also know someone who you think can help us on the project, feel free to bring them along as well!
So… that's all there is to it, for now, at least. Stay tuned on the project, again via the social media accounts we've shared on our main page! If you have any questions or awesome comments or criticism, also feel free to spill those in the comments!