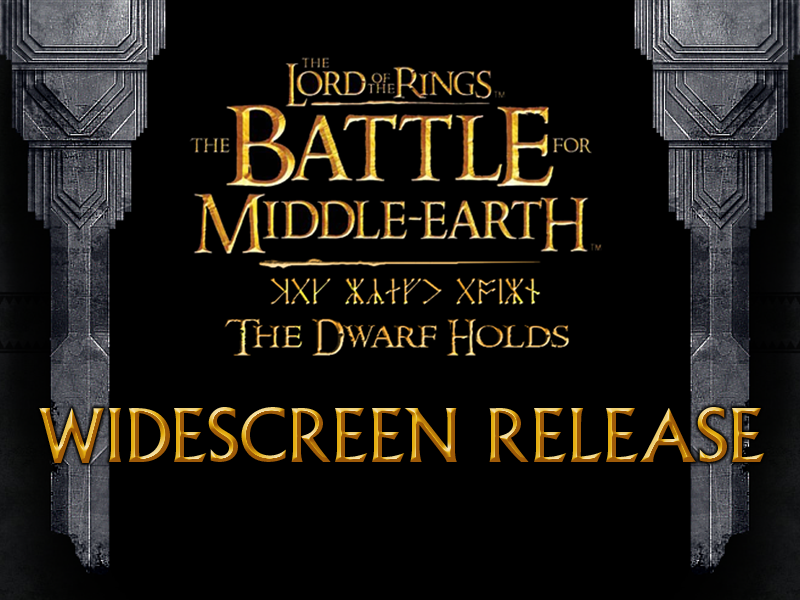 The Dwarf Holds, a classic BFME1 mod, has been optimized for users with widescreen monitors.
---
Playing the original TDH on a widescreen monitor meant having to deal with a very close map zoom. This version fixes that, while also upping the mod's FPS to the standard of BFME1 Patch 1.06. To install it, download it here and run the installer.
---
If you haven't done so yet, make sure to download our BFME1 widescreen UI patch, which fixes the stretched interface experienced when playing the game on a widescreen resolution.
---
If you don't yet know how to enable widescreen in BFME1:
Open your My Battle for Middle-earth Files folder, easily accessible by typing %appdata% in the Windows Search bar.
Open Options.ini and add the following line: Resolution = 1920 1080 (if you have a different widescreen resolution, type that instead)
Play the game in full Widescreen!
Thanks and have fun playing,
The Dwarf Holds Team & The3rdAge.net Staff