After years of hard work we've finally, for the first time ever, reached the ModDB Top 100 in the first phase of the MOTY voting in 2014. It's a great accomplishment for a mod made for a 15-year-old RTS game. We got there thanks to your votes, the votes of all our fans, players and watchers. Thank you.
However, the competition isn't over yet. The MOTY voting is currently continuing in Phase 2, which will determine our position within the Top 100 mods. So, if you want to support us further, head over to the Top 100 voting page and vote for us once more! While there, don't forget to also vote for our affiliate, Twisted Insurrection.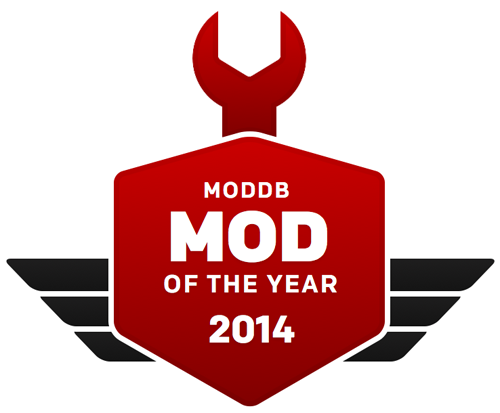 It's awesome to see us competing with all the mods created for much newer and bigger games. Within the last year we have gained 50% more watchers and doubled our daily viewers. With the release of DTA 1.13 it's not looking like our growth would stop anytime soon.
Once again, thanks to everyone who voted for us. Your support is very important for us.