Today's update includes the first phase of the Champion's House, a home for you to place and decorate for yourself!
The Champion's House is the largest home in HammerHelm, befitting of your status as the town's Champion.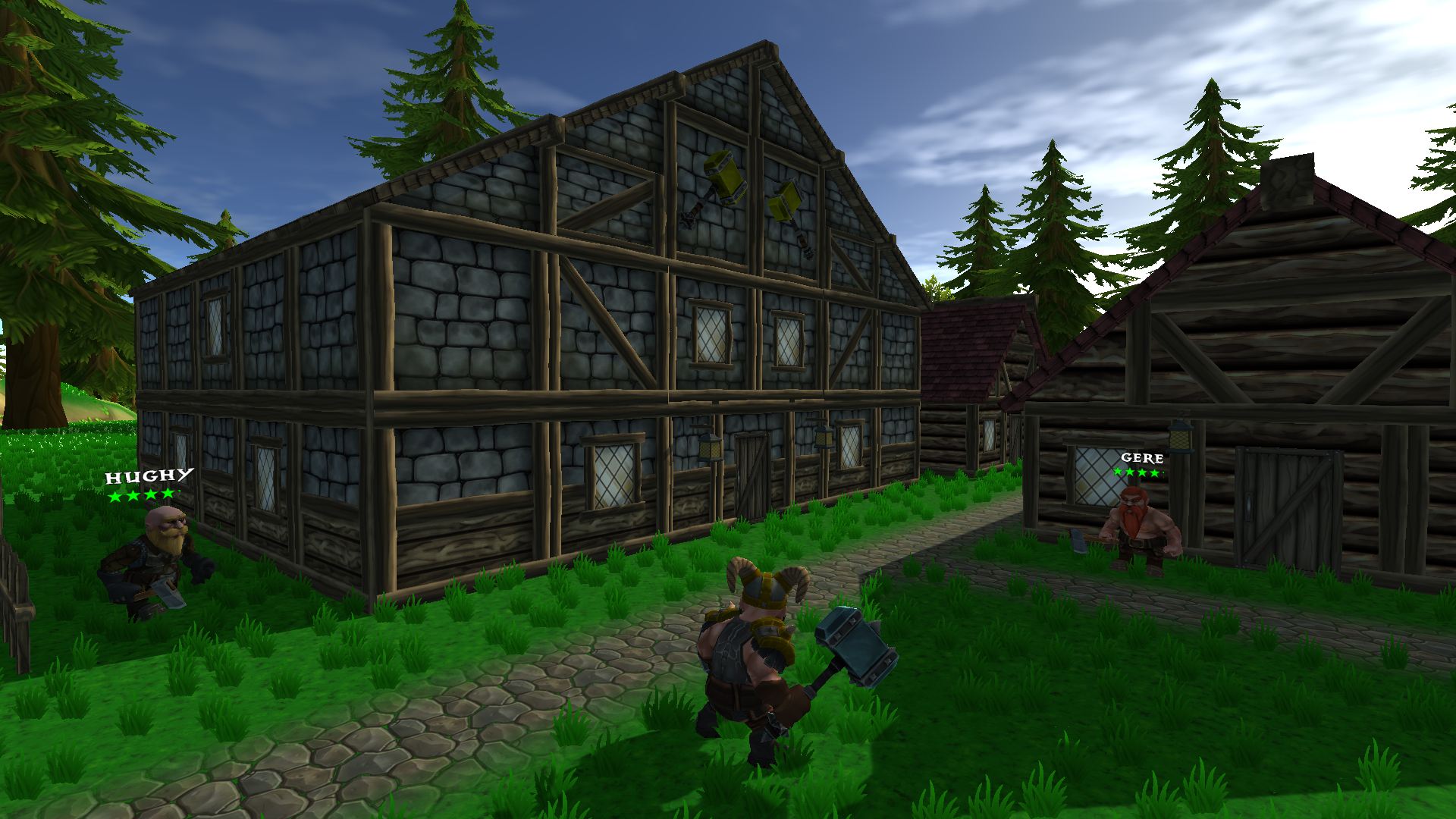 Inside there is ample room to place and store many objects.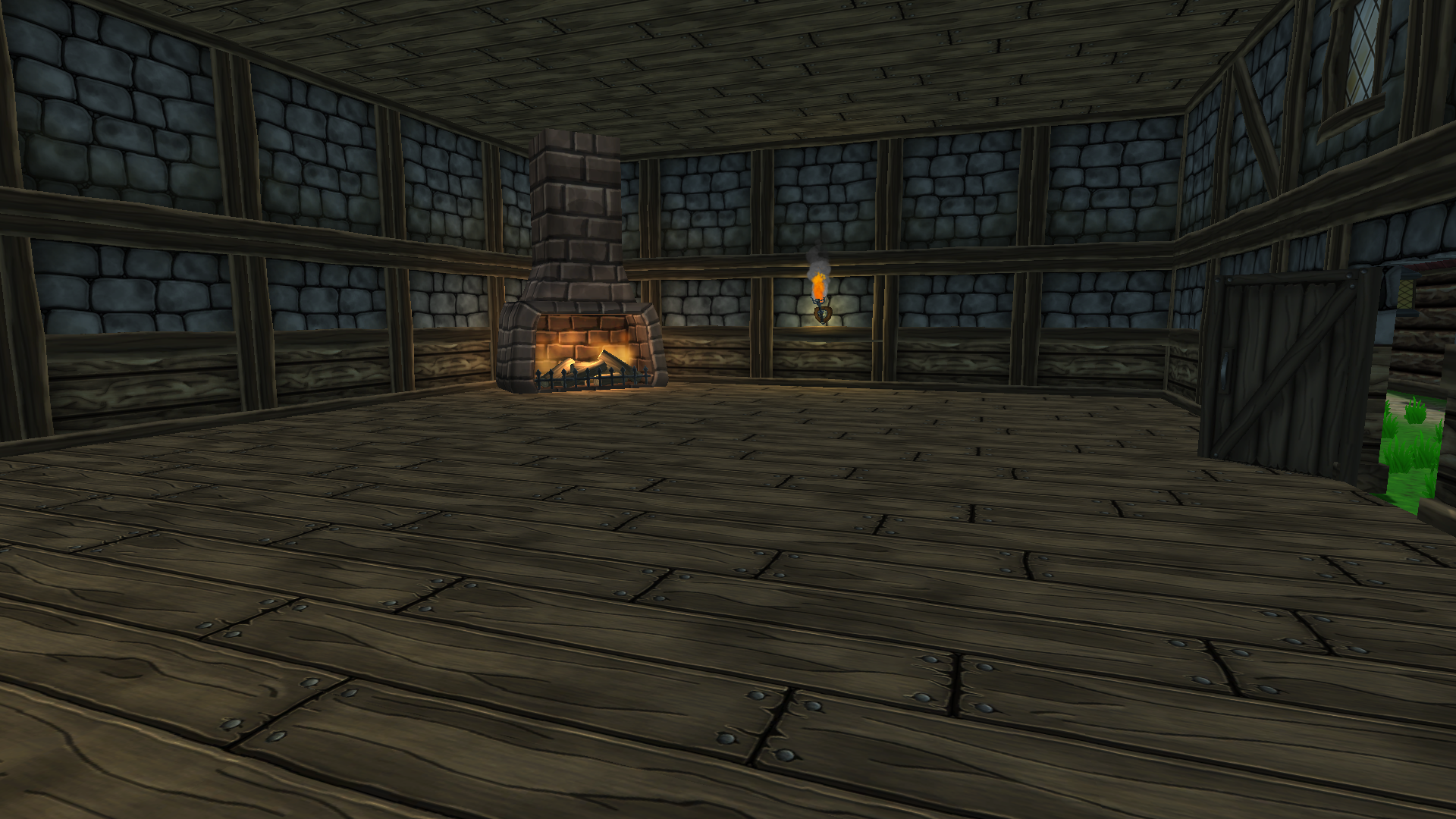 Placing an object is easy. Simply right-click it in your inventory and then left click to place.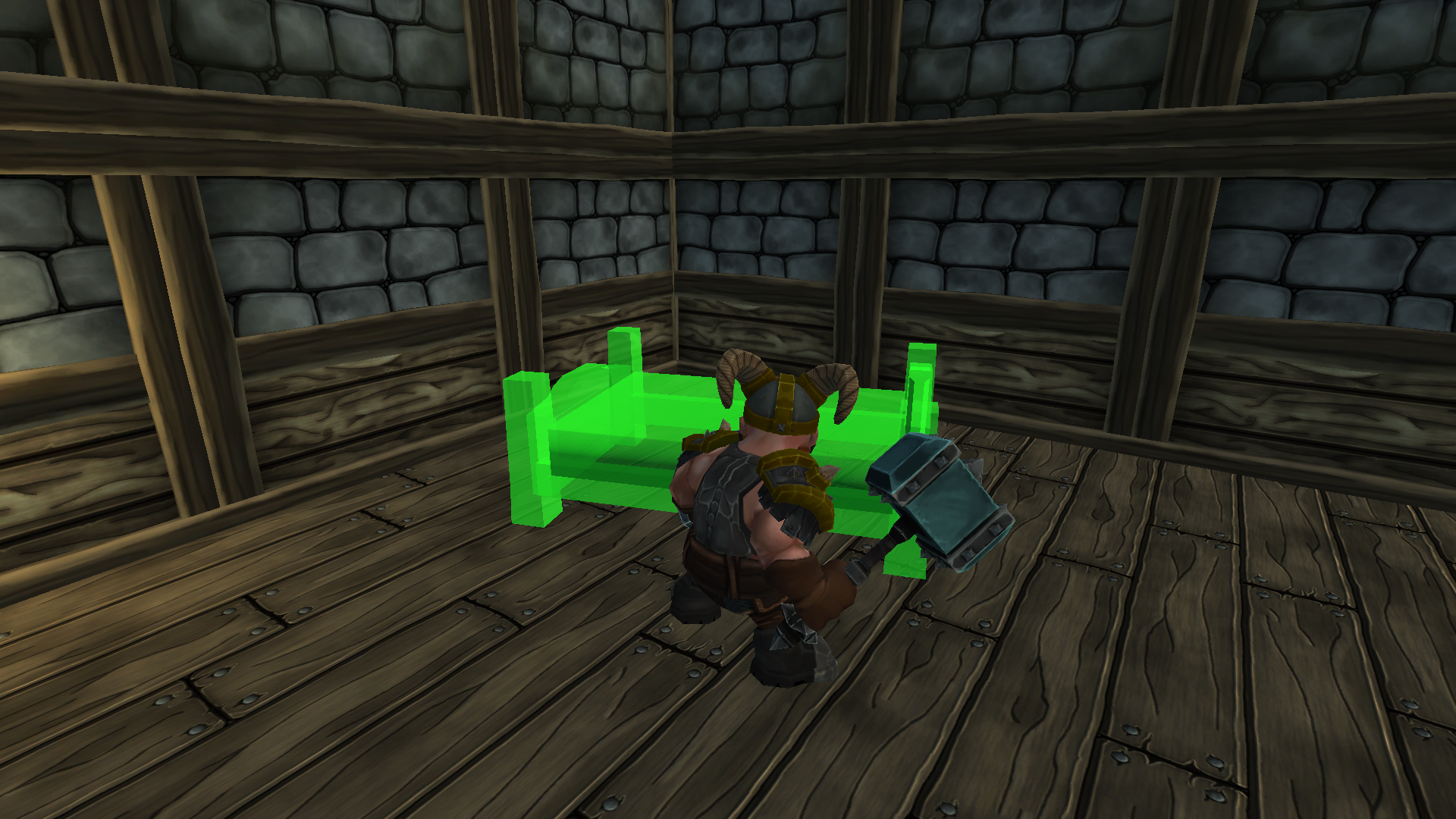 Beds, Dressers, Tables, and more. You can rest in the bed to quickly regain health.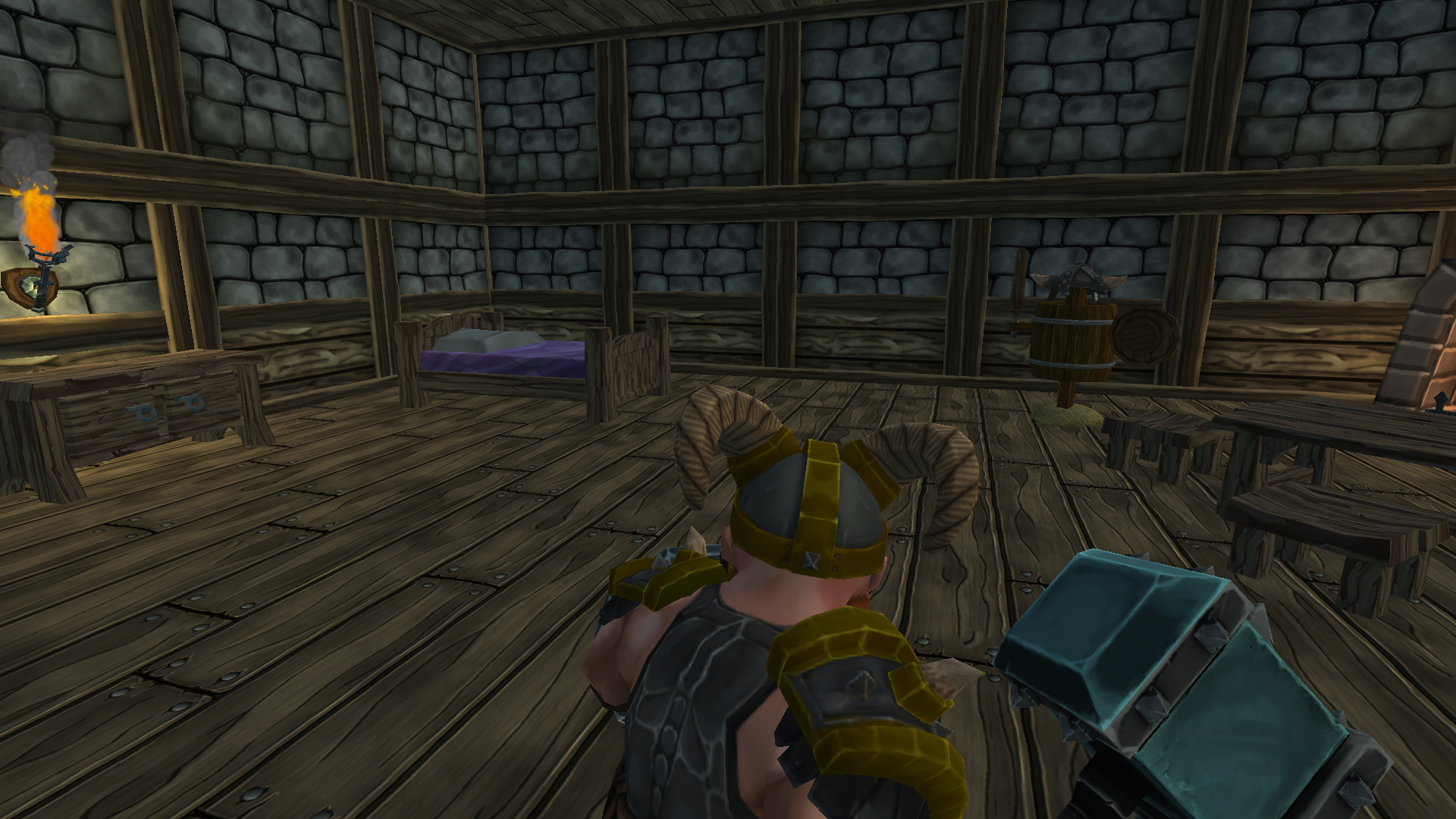 More items will be added in the future, including weapon and armor racks that allow you to show off your items, as well as shelves that can display other crafted items, additional light sources, etc.
And yes, that practice dummy in the background of the above screenshot works. :)
In addition to today's update, I've added a lot of new stuff to HammerHelm, including walls and towers, new quests such as the Dread Bloom, and more!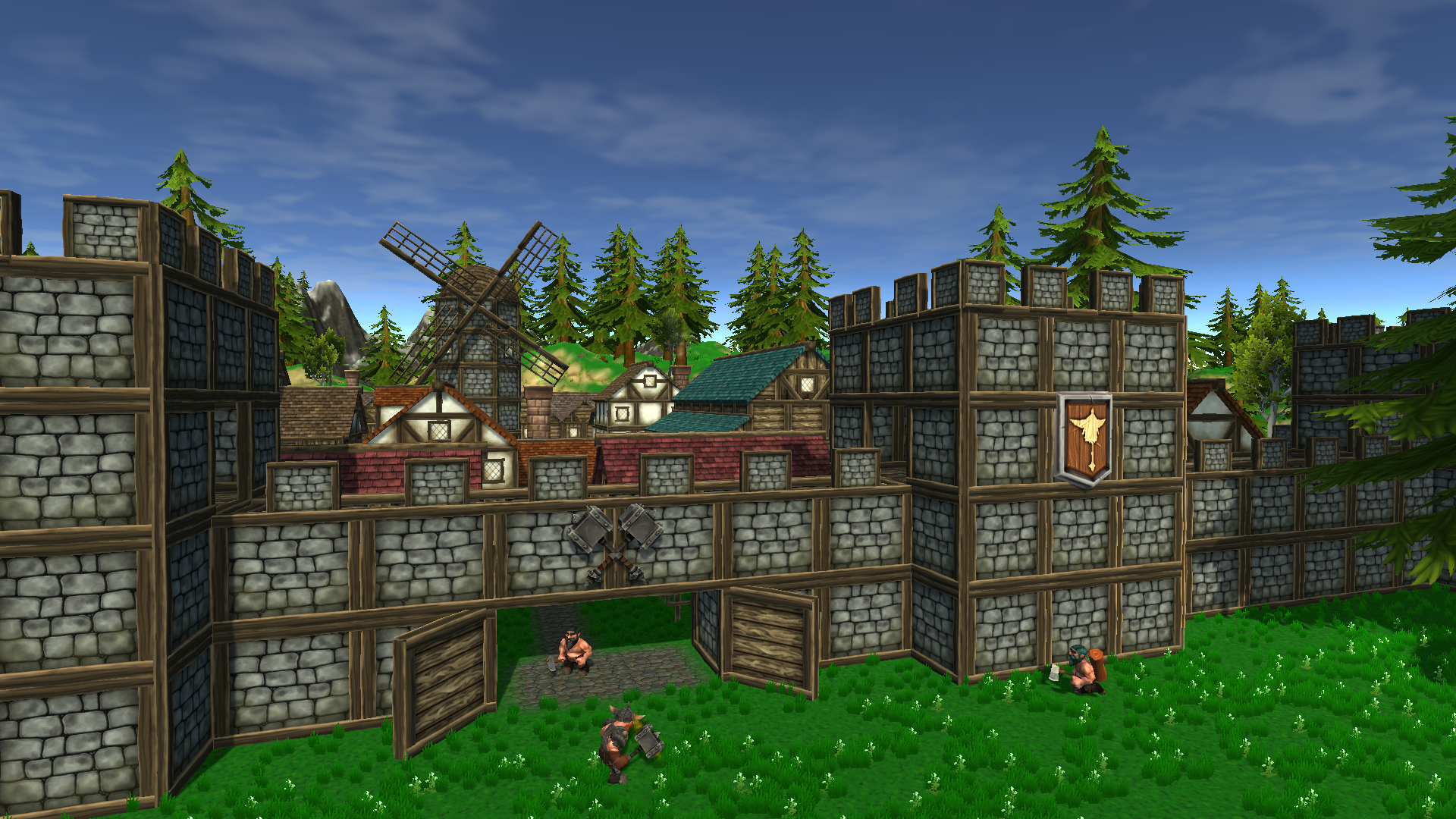 I'm also working on a big update to the game's terrain. The goal is to make the map small (less running around between quests) while also making it more densely packed and more varied. This is a composition shot of what the new coastline will look like. If you've seen the current coast, I think this is a big improvement! Once I have more of it completed I'll post a bunch of shots and probably a fly-through video too.