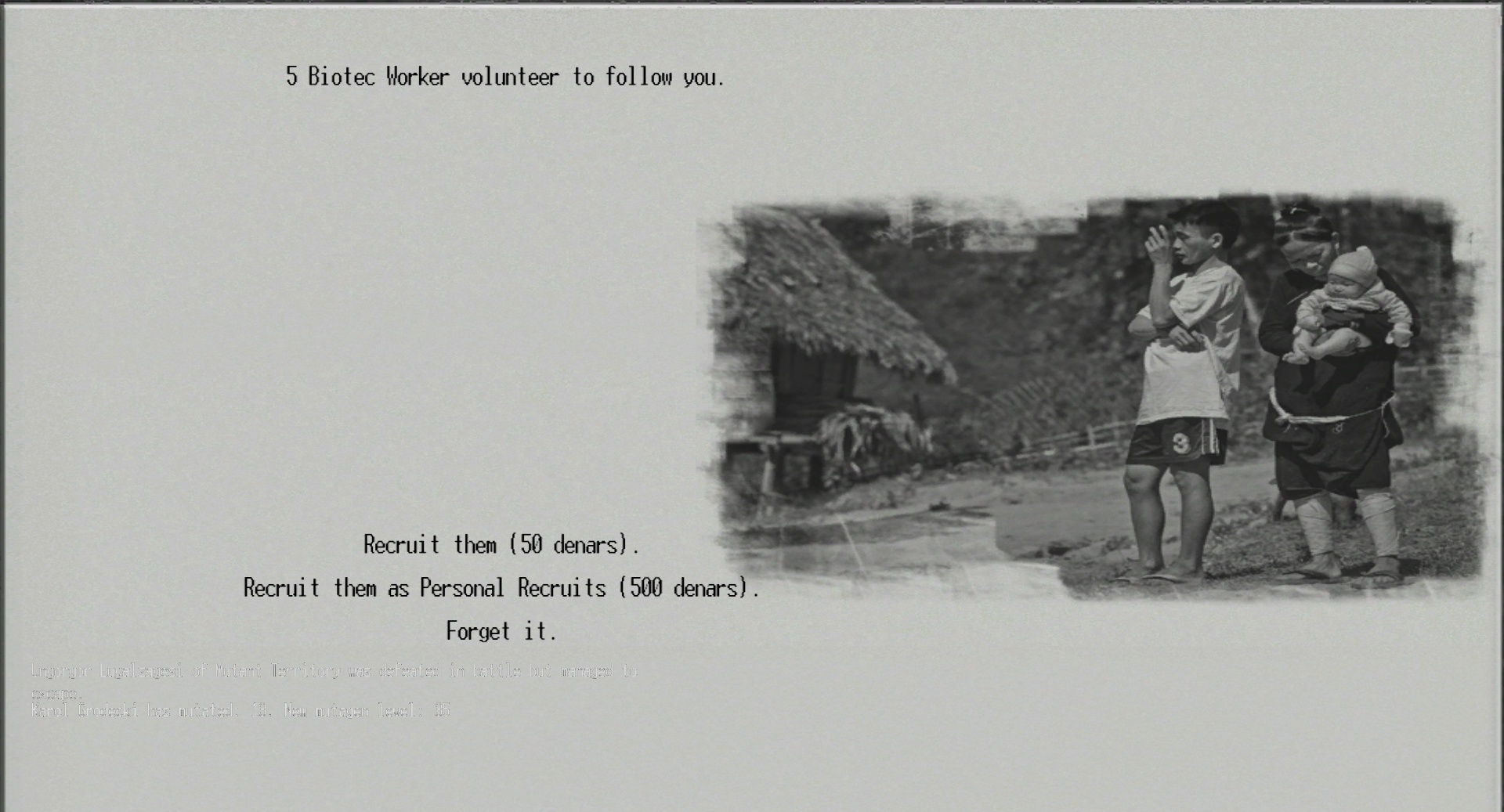 (photo: Paradigm Worlds in-game screen, people on the right still live deep in the lao jungle, near China border. )
One time, someone very gentle, a placed a comment about my English language skills, which I liked very much. There it goes: 'I suppose English is not your first language.'
Man, I was touched. No, seriously. To this moment in my life I wasn't even aware, that you can express things in so polite way. Really. At least not in my language, which is Polish.
But also it is Turkish, a little. When I was a kid in 1983 I walked through iron wall right into Narnia, and there just by playing with other kids I learned their language, Turkish. I got back to Poland where at school learned a bit of German and English, than I had several great teacher and even more time to forget everything they have taught me. Then I started learning some basic programming languages like basic, visual basic, and then it just all started to mix in my head. Stirring and boiling, a language babel tower.
I am writing this, because I feel responsible, like I should really apologize every time I hurt a language that brought us so many genius poets, writers, etc.
But here is the thing. IT IS ALL ABOUT COMMUNICATION.
I have a message, I send it to you, so I am sender, you are receiver.
I say: at the end of the day, question is if you understand my message. Do you follow? Do you want to say something from you?
And this situation might happen in so many ways, it is just question of understanding what language is? Or: What might be a language? Did you know, that 70% - 80% of human communication is non-verbal? I have chosen photography to communicate with other beings, but life taught me that if there is a will, curiosity, there you will find relations and hospitality when you least expect it.
Let me show you what I mean: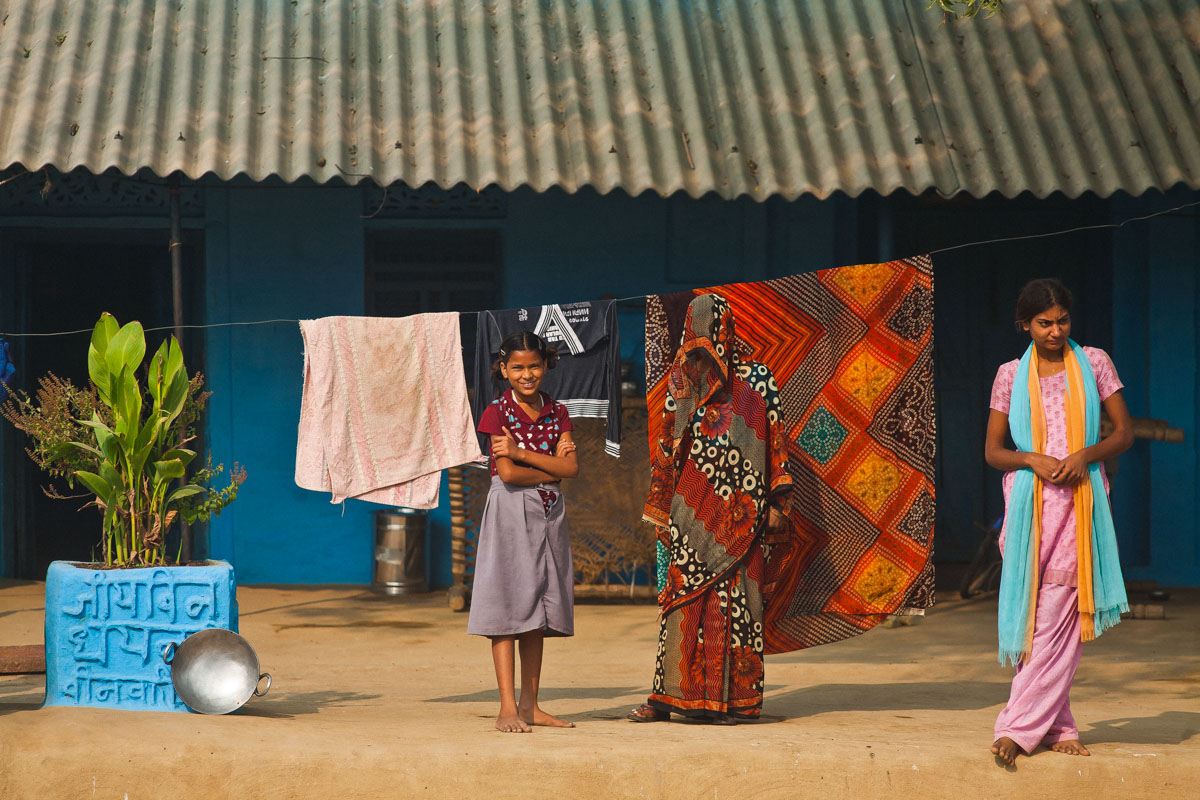 One time I have visited this village. I met one of the most polite people in the world. An extreme hospitality. But also a will to meet with someone. This all was just expressed in gestures, as people there did not speak English, and I don't speak Indian.
Sometime all you need is just this specific moment in a day, or just a look. This guy below, it was just a matter a fracture of a second, a 'synch' - I call it. It was very early in the morning, and we just caught ourselves off guard. That morning I was in worst shape than him. You can't see me on the photo, you can however clearly see this 'synch' moment. Mutual pity on too-early wake up. Spark of communication. No voice, no gesture, just fate.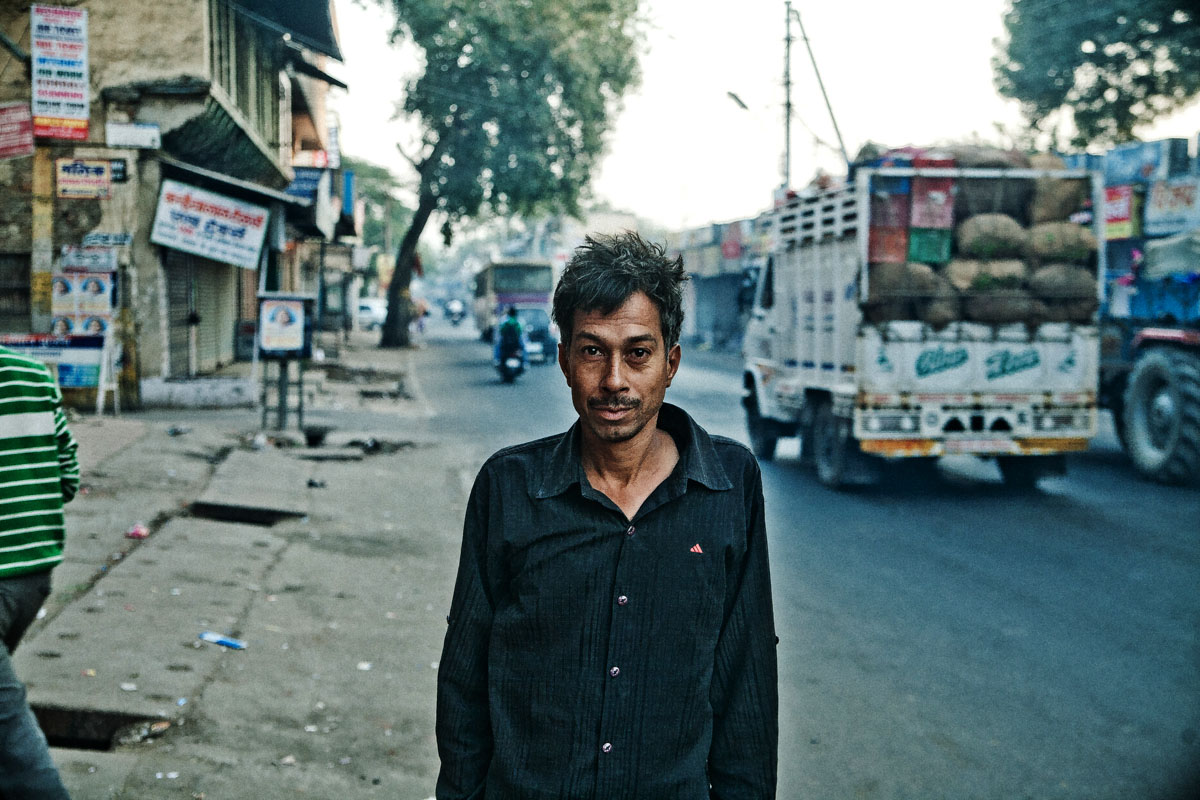 I've met people from small tribes, living almost like their ancestors centuries ago, in Laos jungles, I have made great friends with beduins in Jordan as well. Just to draw a scale. And somehow, even when we couldn't understand a word from our speeches, somehow we managed to play this communication ping-pong.
Once for all, I apologize for my English, but will to meet other minds and views and culture is always stronger.
But you see...
All my experience from travels, meeting other entities, they resulted in this inspiration: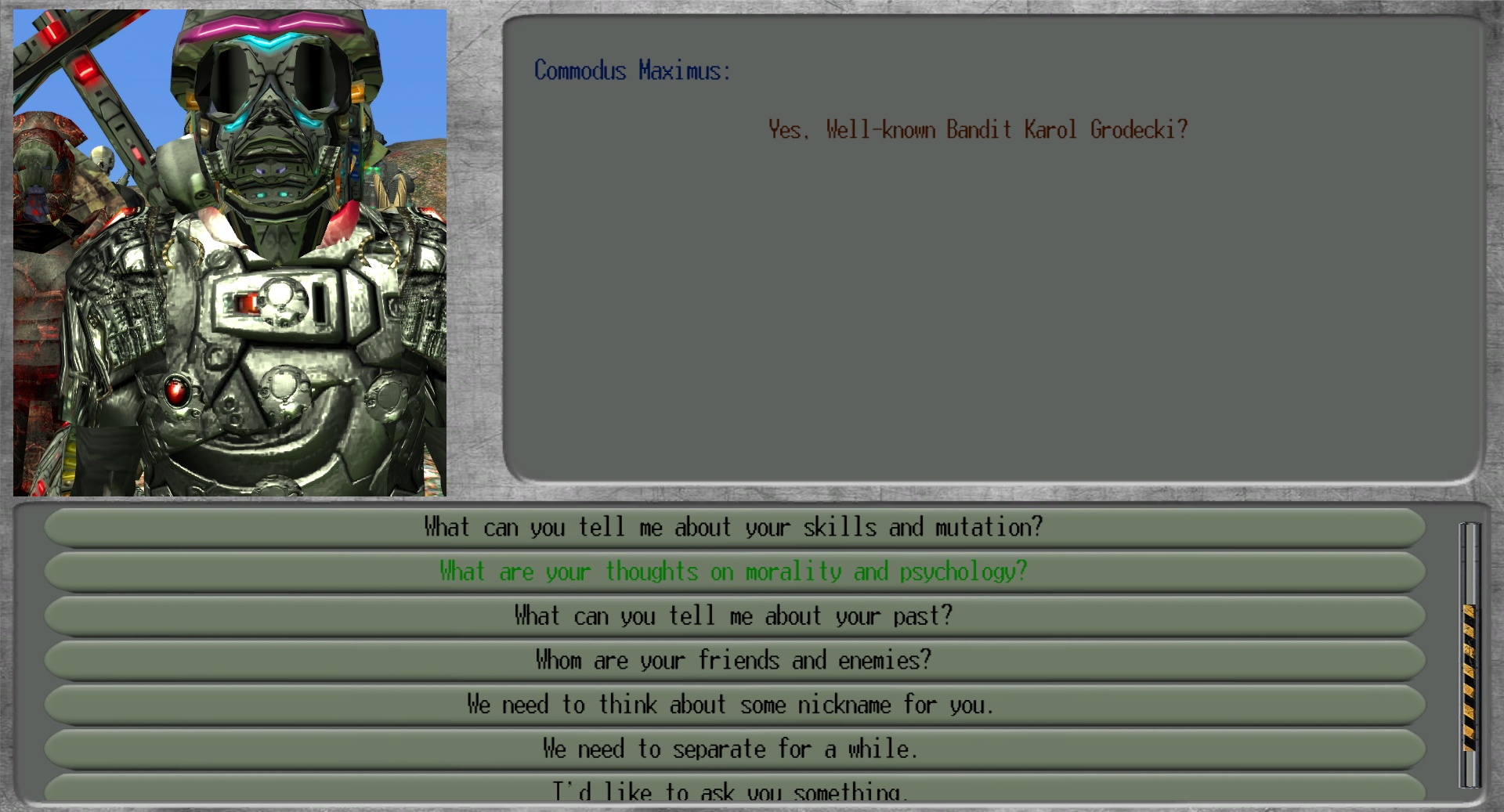 When you are in Paradigm Worlds, you can walk to almost every creature and talk to it. You can ask him/her/it about the past, about its view on world's matters. You can walk in to tavern and talk to bartender or you can speak to anonymous creature on street. Not mentioning all lords, heroes, their wives, etc. And then I made sure, that all these little aspirations, characters, that they will be different every time you play Paradigm Worlds. Call it a fate, or randomization. Player here is like a demi-god. By pushing start button gives life to all creatures in his mini-world. But... that is a subject for another story.