Hello everyone and welcome to this development diary. Today, we are turning up the heat!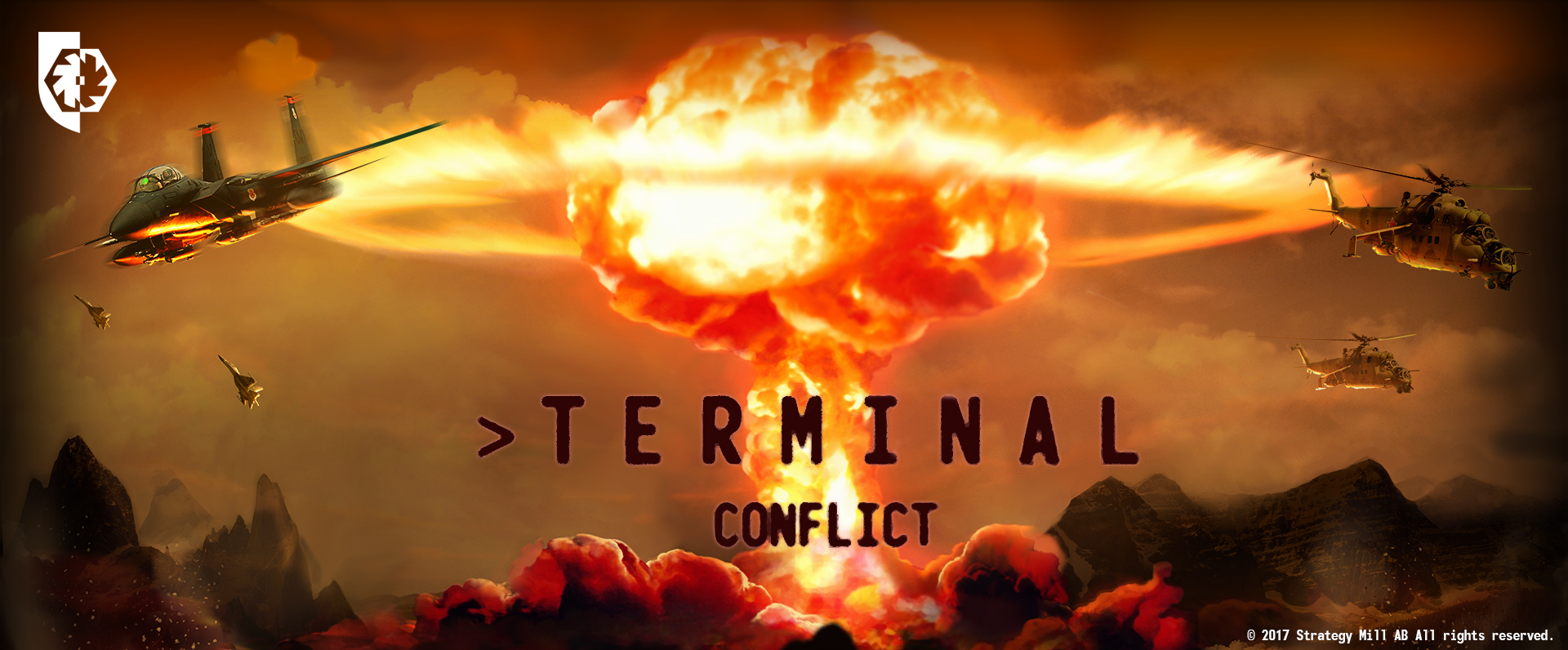 Shadows of people cast into concrete, entire cities turned to dust and ashes. Cold War is always preferable to a Hot War. To this day, the conflict that decides whether we live or die continues to be fought across the world. A simple push of a button can bring about the end of life as we know it, leaving behind an empty husk ravaged by nuclear winter floating endlessly through space. Now imagine: a peaceful world without weapons or violence. The effort of billions going towards peace, love and happiness. A world where we judge ideas and concepts by their merit instead of their ability to be enforced by violence.
The Doomsday Clock
Just like in real life, things can take unexpected turns in Terminal Conflict. Keeping your own arsenal to deter the enemy and using other means is sometimes necessary for survival.

To represent the escalating and de-escalating tensions during the Cold War period, we have placed the Doomsday Clock into the core of the game. Critical decisions, military actions or failed intelligence operations have an impact on the Doomsday Clock. Through the actions of both you and your opponent, once it reaches the 10th and final step, both sides may unleash their nuclear arsenal. You can use peaceful means to achieve victory, to stop a nuclear war and win through conventional means. Cooperate with your adversary and lower the Doomsday Clock through disarmament but can you really trust what you see in your quest to make the world a better place?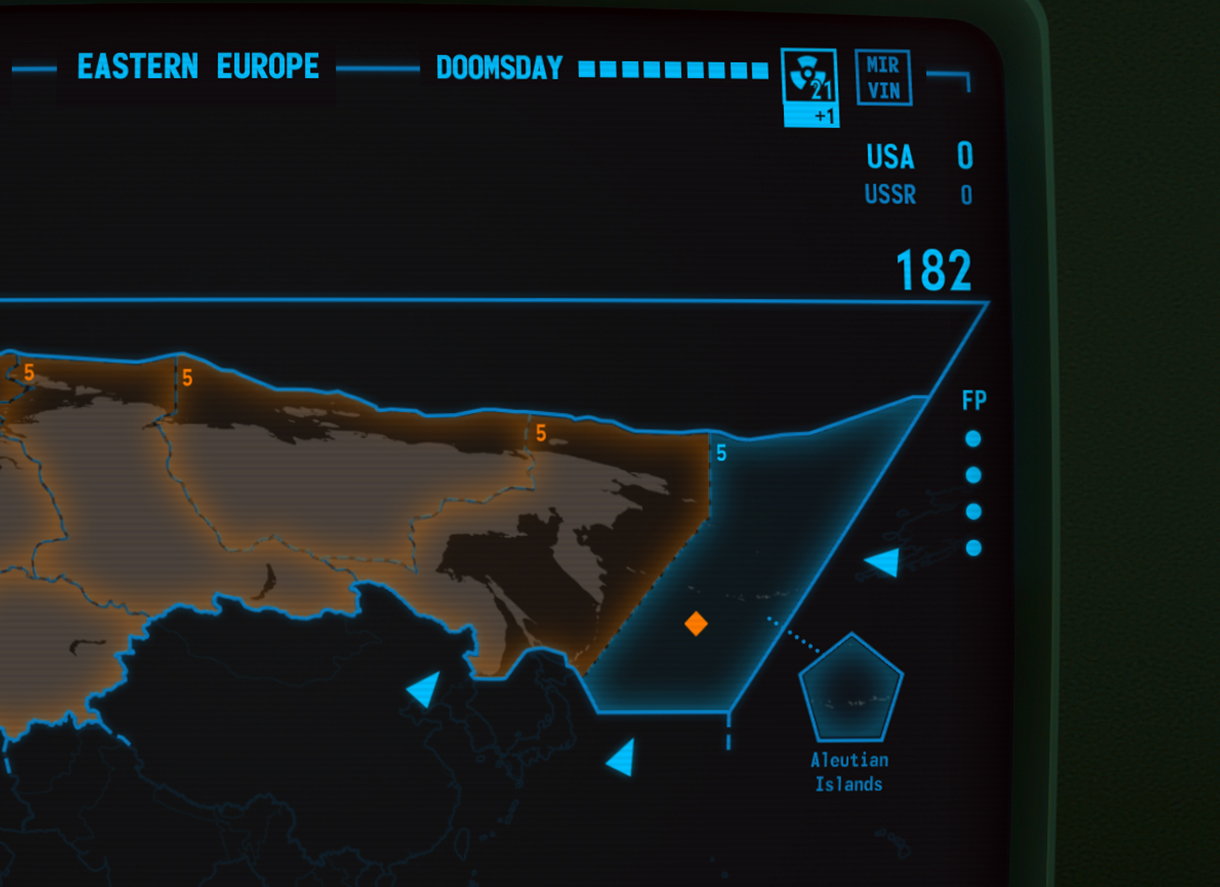 The Nuclear Mind Game
Your opponent is not moving units around or taking aggressive actions. How do you know that their secret nuclear program is not ramping up to build a devastating arsenal that will be used to deliver a final blow to win the game? Remember to never let the Doomsday Clock slip out of your view: sanity is not a common trait shared by all leaders. There are those who would push the button just to watch the world burn and a good leader must be prepared for any scenario.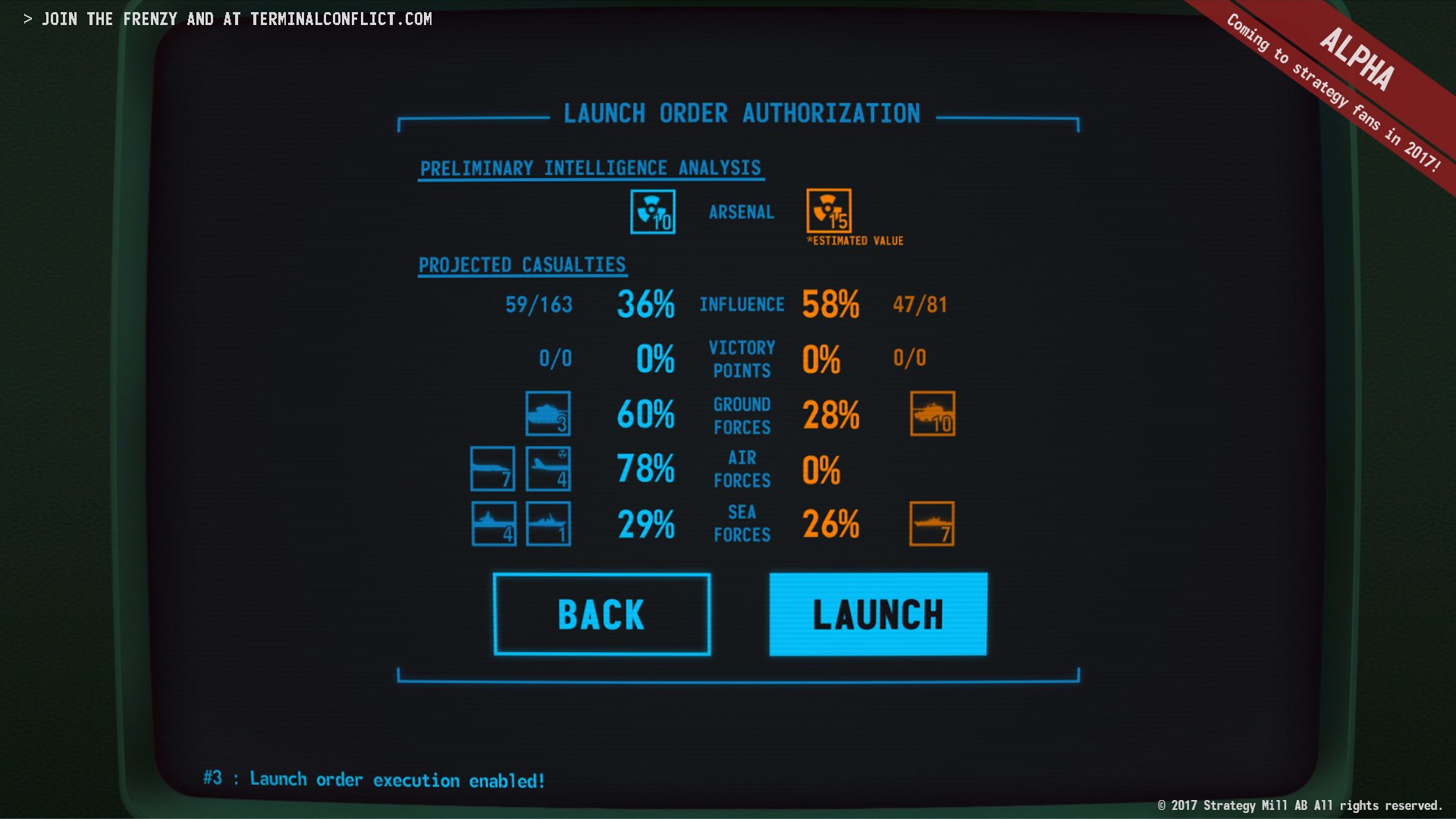 When things change quickly, you must adapt. If the doomsday clock is ticking close to midnight, do not lose all hope. A trigger happy opponent is a predictable opponent. Taking advantage of narrow-minded tunnel vision means that you can achieve victory through other means while they obsess over their nuclear arsenal. Just make sure to remember that that the stakes are high and pushing too hard can mean the difference between total destruction and endless reward.
Most importantly, keep in mind that the game goes on as you learn valuable lessons from your victories and defeats and utilize them to master the mind game.
At the end of the day, the biggest victory is survival and surviving means another Terminal Conflict development diary. Join us next week!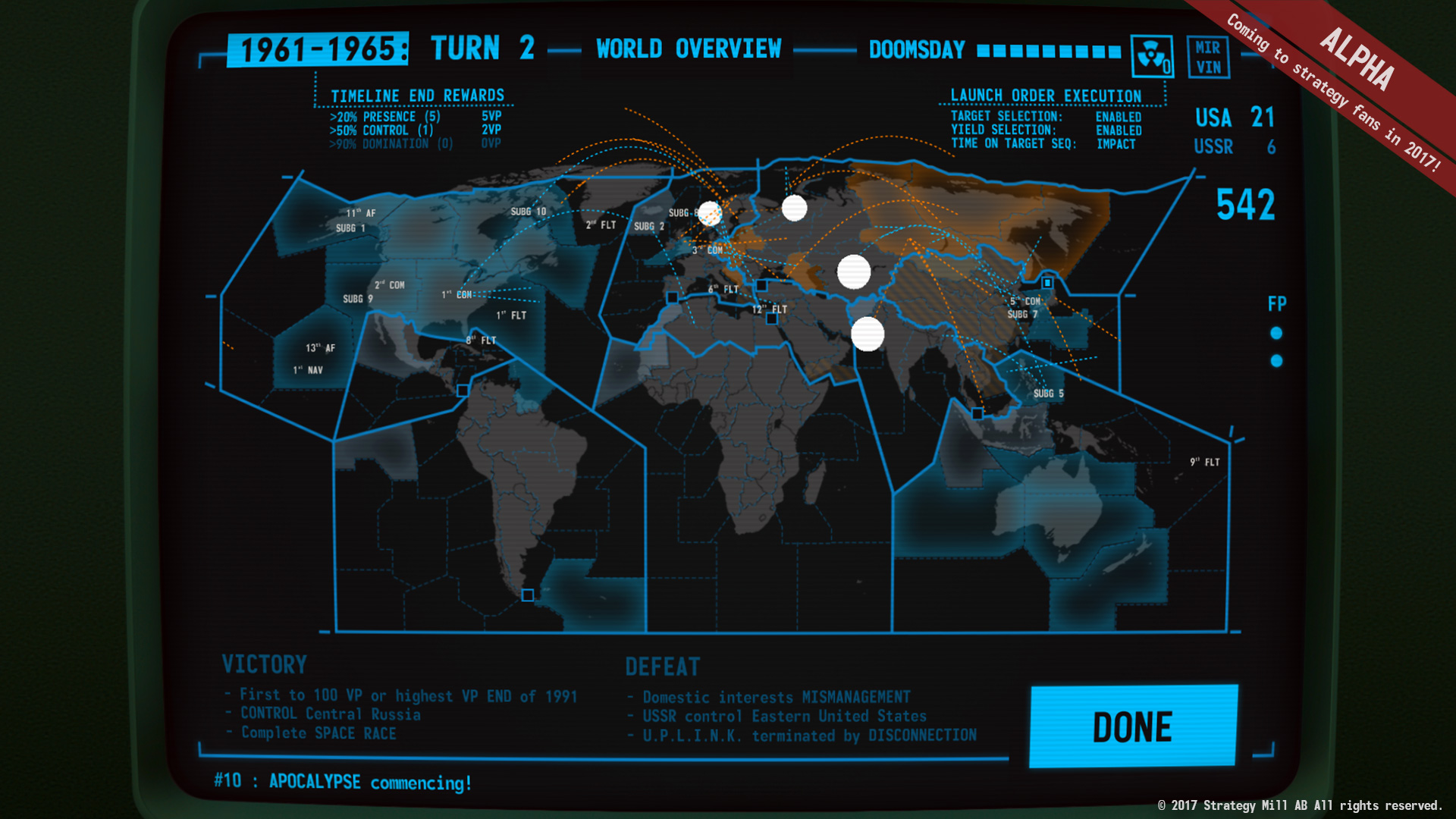 Make sure to stop by our Twitter or Facebook, or drop us a message on Reddit.
Thank you and best regards!