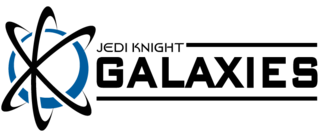 Yes, I can confirm for you right now... that Taris will be included as an available planet to visit and explore upon release of Jedi Knight Galaxies.
Many of you know from playing KOTOR, or from just hearing about it, that in the days of the Old Republic, the cities of Taris were completely obliterated by Malak's forces. But lets not forget that our era is 4000 years later, and a lot can change in this time, namely the rebuilding of the once great Taris. Having said that, Taris is still not without its dark side, same as you would have seen in KOTOR,
however new enemies prowl the lower levels now. We intend to bring you a brand new Taris based off the original, but not identical, after all it's only natural that things would be done a bit different.
What many don't know, is that currently there is a mapping contest on JKFiles.com for Taris maps, and one of the 4 submitted maps was done by none other than our very own MaceCrusherMadunusus, I reveal to you that this infact, on top of being a competition entry, serves as a preview map for whats to come in Jedi Knight Galaxies for Taris. It is currently designed as a FFA map for the contest of course, but it is now in the process of being expanded to incorporate a much larger city, including the lower levels, and possibly area's surrounding the city. As a special treat to go with this announcement, and release of the preview map, we have a new video for you. The video is designed as a 'flash-back' showing the destruction of Taris 4000 years earlier. And now, for the first time.. Taris returns in Jedi Knight Galaxies.
Taris Flashback
We also encourage you to download and try out the FFA Taris version, as it will give you a good idea of the high level quality you can expect from Taris in Jedi Knight Galaxies, and from all our maps for that matter, as we continue to work our hardest to bring only the best content to this massive, and amazing modification. I hope you have enjoyed this update, as always I encourage you all to not be strangers on the forum or site, we love to hear all your feedback and ideas. The link below will lead you to the download page: