Hi all! We've been busy, but we wanted to get a much overdue update posted on here. So here's our progress since the last (on July 8th):
---
I've been hammering out 3 new weapons this last week: wooden hammer, war hammer, & ball mace.
---
NEW HELM: SALLET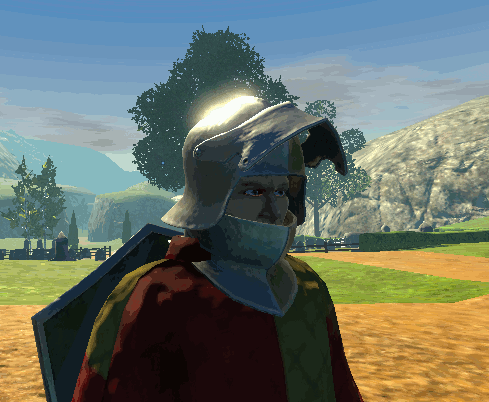 This is the next helmet to make an appearance in Terradim. It also opens, as seen above, when your weapon is sheathed.
---
MIRROR/CHARACTER CUSTOMIZATION
("Mirror, mirror on the wall…")
By interacting with the mirror on the wall, you can now customize your character appearance. This is WIP and not all of it works yet…
REVISED PARTY SETUP
Jon has made progress on character creation, now in the player/party setup screen. A new user/character can now be made right in this screen, while other players are selecting their characters (how convenient!). It is still WIP.
---
NPCS OPENING DOORS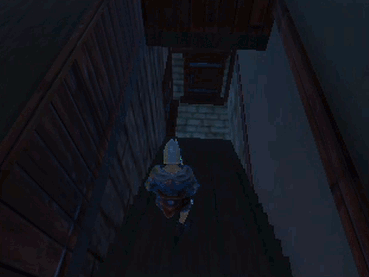 NPCs have gained the ability to open doors! This makes things a little more interesting while being pursued, especially in town.
NPCs will open a door that's closed, if they can.
If the door is locked and the lock is on their side, they'll simply unlock it. If they're locked out, they'll attempt to smash it with their bare-hands! Definitely, WIP.
There are still a few issues that pop up from time-to-time. Such as doors that open towards them. These can push the NPCs aside and cause them to get stuck temporarily. Nonetheless, it's still an improvement from before!
---
GRAVEKEEPER'S HOUSE
The next building is found in the Graveyard. It will be the home of the Gravekeeper.
---
ARENA EXTERIOR PROGRESS
Here's a preview of the Arena exterior, which is WIP. Although you can travel between it and the Upper Town, not everything is complete.
---
TOWN PROGRESS
The latest building in Town, the Cookshop has been added, along with some other goodies nearby. Here's a preview:
---
SEEING STARS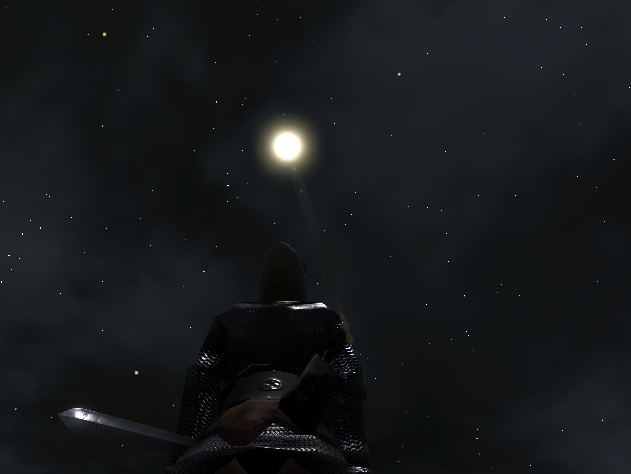 Night skies are now filled with stars.
---
TEXTURE IMPROVEMENTS
Improved textures of various clothing items & some tweaks to armor (not shown).
Improved textures of: single bed, firebowls, & bunkbeds.
---
MISC IMPROVEMENTS & BUG FIXES
Cooking pot & fireplace swivel



The swivel is operable, swiveling out as its name implies. This will have greater use later.

Added a setup/config file (.ini).
Setup local warps in the Arena around the Inner Walls.
Tweaked & added loading messages.
Setup quickslot toggle to ignore weapon choices that you cannot use (e.g. "insufficient strength"/etc).
Added damage multipliers for crippled limbs & offhand attacks, so they apply less damage.
Fixing certain damage multipliers not resetting after/between attacks. For example, if you hit someone's head and then attacked a crate/barrel, you'd still apply the same damage multiplier.
Created a mirrored Cottage Door, replacing some of those awkward doors that open into one another. Also swapped out some for AI purposes, reducing NPCs from getting stuck, and giving them easier passage.
Added some ambient bird sounds to certain scenes during the day. At night, they are replaced by crickets.
Setup offhanded attacks with a weapon. Now you can actually use directional attacks with your offhand, similarly to when unarmed, instead of always using that little poke.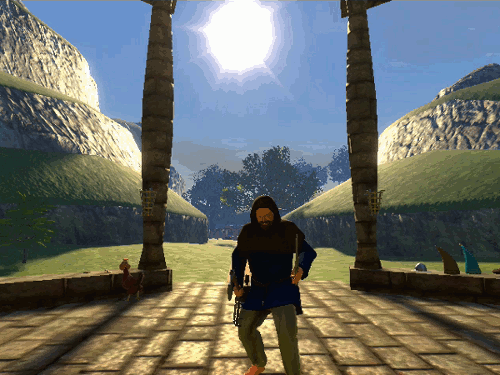 (Hooyah!)


Fixed an elusive bug where events in the game's global event manager would not fire in the expected order. This could cause all sorts of issues.
Quite a few other miscellaneous bug fixes…
---
This is all for this update. Stay tuned for more.