Hello, hello and welcome!
Goodbye, 2017! What a weird year it was, quite globally even. In the world of gaming we saw huge shifts, such as underhyped Nintendo Switch overcoming all expectations, the MicroGambling Wars, the incoming death of American net neutrality or a new phase of indiepocalypse related to Steam Direct. So many things, so many games, so little time. At least we saw some great titles as well.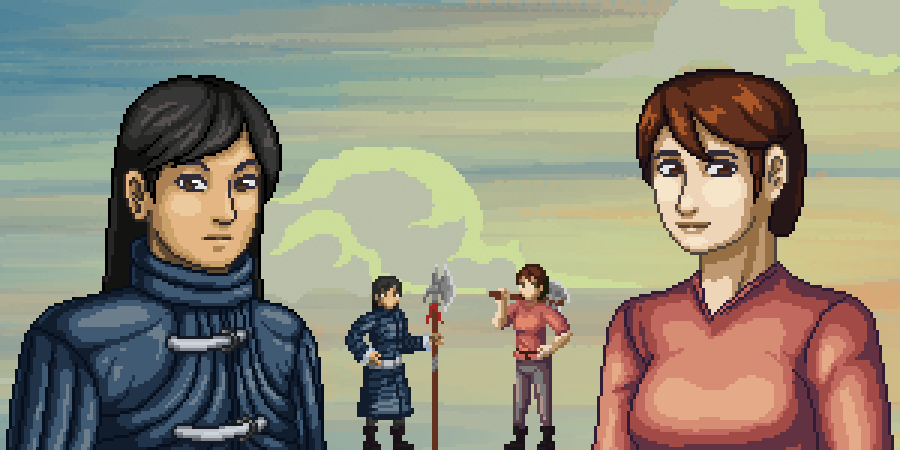 In the middle of all this, Moral Anxiety Studio reached some significant milestones. Not only we released our very first (and very humble) video game, a VN-RPG hybrid The Tavern, but we're currently getting very close to finishing our next production - a fantasy pixel art Visual Novel called Tales From Windy Meadow. Let's introduce some new concept arts and cool details that we achieved this month, shall we?
- Concept art teaser -
In the first week of December we made a short video highlighting some of our concept arts and introducing the overall music style we are looking for. The video was mostly shared on Facebook, but we have a YT version as well:
And if you like our music...
- Pixel art speed draw -
One of our artists, Andrea Zevallos, agreed to send us the recording that shows the drawing process standing behind one of the NPCs that we're going to use in our game. You can see the video, as well as two full music tracks from our game, below:
- Map -
One of the best ScreenShotSaturdays we had was strictly related to the map of Windy Meadow, which we not only introduced, but also presented some step-by-step devlog highlighting the process of creating the final version of this picture:
Also, we wanted to thank you for all the follows, likes and shares that you gifted us during this year, especially on Facebook and Twitter. We're still new to managing social media and we appreciate your trust. : )
We hope that you're going to member this year as a fine one and we promise to deliver you some amazing video games in the future - even in the nearby future. : )
Happy new year!