It's only one month after the mod has been first announced and its full version is already available for download, here on ModDB. The following article should serve you as a preview of what to expect from the mod before you download it.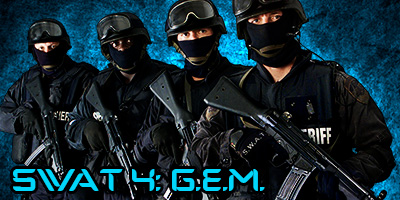 Modified game environment
You have already seen numerous articles about various features and changes done in this mod, but most of the screenshots have been taken from SWAT 4 Editor so far. To let you see the changes done to the game environment, here are some screenshots directly from the game before and after applying this mod (for comparison).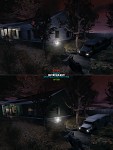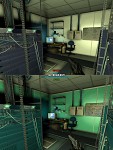 Changed textures for more realistic environment
- - -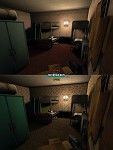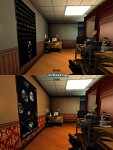 Introduced new and more fitting terrain textures
- - -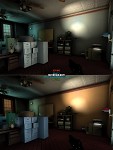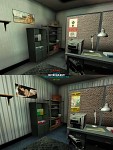 Optimized the entire scene compositions
- - -
What this mod is about
SWAT 4: Graphical Enrichment Mod (aka SWAT 4: GEM) is changing nearly all game textures, partly with enhanced originals, partly with hi-res variants.
Still, it's not going to be any complete redesign but more like a polish to the original game. The engine remains the same, 3D models, animations, maps, weapons... everything is the same as in the original game. The only thing that is different is the textures and it's not possible to do miracles with that.
You should expect the feeling from the mod to be close to the original game. But it's going to be more polished, more sharpened, more optimized and balanced colors of the in-game textures with more details wherever deemed fit with some additional changes done where needed.
Mod features
Compatible with all versions of SWAT 4 game (SWAT 4, SWAT 4: The Stetchkov Syndicate, SWAT 4 Gold)
Maximized compatibility with gameplay-focused mods, because this mod does not change anything else than textures (i.e. it has no gameplay changes, no modifications of game core files, no new 3D meshes etc.)
Nearly all 2500+ game textures are modified; some textures were replaced with hi-res variants to add the missing details wherever deemed fit; the rest of the textures received corrections to their sharpness, contrast, color balance, saturation and other image properties so that they would be looking more pleasantly to the eyes
SWAT team members have all their facial textures replaced with hi-res variants to include more details
The Blue and Red SWAT teams are now dressed in more distinct uniforms, so that you'd be able to recognize them at a glance
Police cars are now looking much more like their NYPD real-life counterparts
Other cars have also modified textures to show better contrast and color saturation
Completely redesigned marketing materials of all in-game companies (such as Red Library, Hologen Research Center, DuPlessis International, Food Wall Restaurant or A-Bomb Music Club...)
Introduced new brands of products appearing in the game (such as Cool Cola instead of Red Pop, Play Chips instead of Krunchington's etc.); created respective advertisement posters for these products as well
Clothes of hostages as well as of suspects were redesigned to make them look more like real-life clothing and to replace those dull and monotonous colors from the original game; this applies both to male and female characters in the game
Faces of both male and female characters in the game received also slight corrections (mostly to eye colors, hair colors and skin tones)
Replaced low-res art paintings with hi-res textures
Introduced new posters for music bands, movies and theatre plays so they look more professional now
Completely redesigned 3rd person view textures for SWAT as well as suspects' weaponry so more details are visible; they now also look more like the respective real-life weapons
Optimized textures of 1st person view models of weapons used by SWAT
Reworked textures of both 1st person view and 3rd person view models of tactical gear used by SWAT team members so they match the looks of real-life tactical gear more closely
Changed some of the terrain textures so the game missions are giving more optimized overall "feel" when playing the game
Installation instructions
How to install the mod:
Locate a directory where you have SWAT 4 game installed (for example "C:\Games\SWAT 4")
BACKUP all files from the subfolders named "

...\Content\Textures

" and "

...\ContentExpansion\Textures

"
Unpack swat4gem.zip to this main game directory (e.g. "C:\Games\SWAT 4"), the textures will unpack to the above subfolders automatically
Confirm files overwrite if prompted
To uninstall the mod, simply replace the modded files in the respective "Textures" folders with the default files from your backup (as done in point 2 during installation process).
How to enable Anisotropic Filtering in the game (optional):
Use Notepad to open the following two files - "

...\SWAT 4\Content\System\swat4.ini

" (the main game) and "

...\SWAT 4\ContentExpansion\System\swat4x.ini

" (the expansion)
Find a line starting with a text string "LevelOfAnisotropy" in both these files (the row should look like: "LevelOfAnisotropy=1"); it will be in a block of settings called "[D3DDrv.D3DRenderDevice]"
Change the default number there to the level of anisotropic filtering you prefer ("4", "8" or "16", which is the maximum value) and save the files
Enjoy and have fun!
So here it is, guys! I have managed to finish the mod and its full version is now available for you to download here.
Thank you all for your support during the final stages of the mod development. You have been a great encouragement to my work.
I hope you will enjoy the mod and have fun playing it!