Hi
Trees are fundamental to our understanding of forests, but also to the way how we look at deserts, swamps and even cities, right? But in games, trees are somehow underrated. Trees become often "okay-ish" like in DOTA, a number of big bushes that fill the space with some "green". DOTA is a great game but those trees? Well. That's why Proven Lands is more influenced by anime, comics, manga and pixel art plants and trees.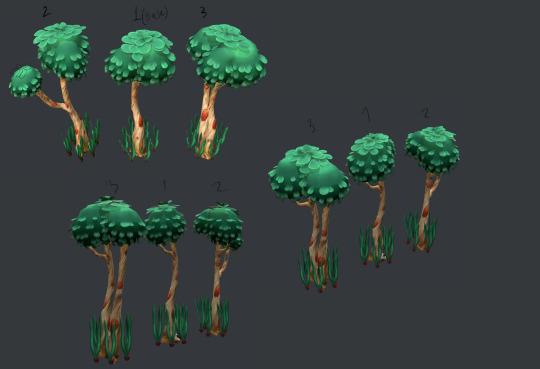 Whenever the creative or art directors create an immersive natural environment, trees seem to be the last thing they think of, while we, as gamers, constantly experience trees and plants in games. What is also interesting is that art directors seem to spend more time on foliage and plants than actual trees. A good trick to avoid trees is sometimes, like in the film Croods or early Proven Lands, to create big foliage and plants, and then just indicating huge tree barks in the background.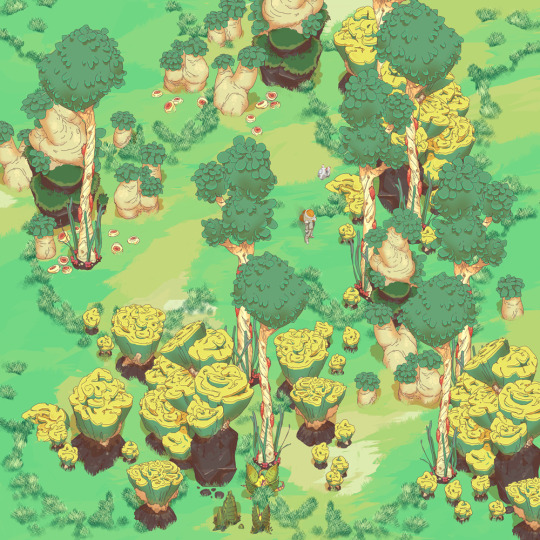 For Proven Lands I did check numerous tree styles and tree models over the last months, but I never felt comfortable when I looked at the common SpeedTree leaf-branch-moving tree. Most tree designs are semi-realistic to realistic, even in less realistic games (DOTA, Brothers: A Tale of Two Sons or Borderlands) or films (Croods or Up). You fill the environment with trees because other parts are more important. If we believe that Proven Lands is influenced by Moebius and Ghibli Studios and films like Nausicaä, DayZ-like trees with toonish barks and leaves would be less cool.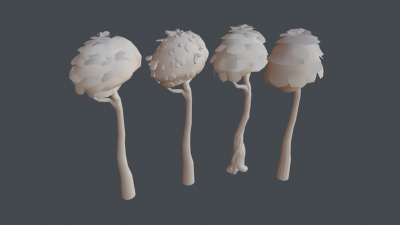 However, last year we decided to go for mushroom trees first, like many other art directors before us, just to fill the terrain with nice plants, because we knew that realistic leaf-trees wouldn't be our thing. It turned out also that the African desert and steppe show many interesting trees that are not the common American-European oak-ish tree thing, so we wanted to take our time for that. And due to our tiny team and the funding and planning issues last year, we took our time to think about that.
I realized two things working on trees. Firstly, anime, comics, cartoons and manga have more interesting tree designs for a cartoon-ish style game like ours. Secondly, pixel art games, whether Mario Bros. or Secret of Mana (which I love, btw), or Starbound, have more in common with comics and manga when it comes to trees and plants, and this too is important for us.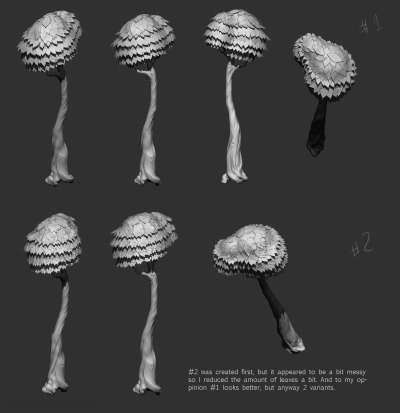 So once this was clear, Jeffrey and Anastasia developed a new tree style that completes the tree environment together with those big shroomy plants. It took us a while, and it drove Anastasia crazy, but I think it was worth it. Today it seems so obvious and easy, but it was quite a ride to realize that the casual SpeedTree tree gave us headaches for a reason. In the meantime, we also added more concept variation to the aliens, the plants and the drones. We will show more about that in the next few months. We've been also working on effects such as laser beams, item buffs like "heal" and the weather system which I will show you next week, I think. I was a bit distracted by a legal dispute that is going on for months now. Yeaa. An annoying, unfair, disappointing topic. But we hope it ends soon.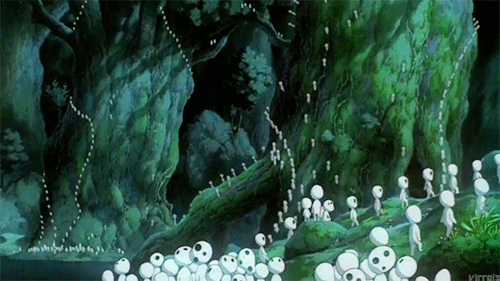 However, I found time to add more gameplay features to the game, as well as optimizing the voxel engine a bit for the first time in months. It became interesting once I realized that the creating of the voxel data itself (not the extraction of polygons out of voxel data; see my last blog posts here for voxel tech) is the slowest part. This is good because it shows that the engine might work pretty well on an average crappy 2-core machine with an average graphic card too, once the voxel data generation is optimized. Because performance matters. See you next week!
Shew shew, Rafael