Surprise!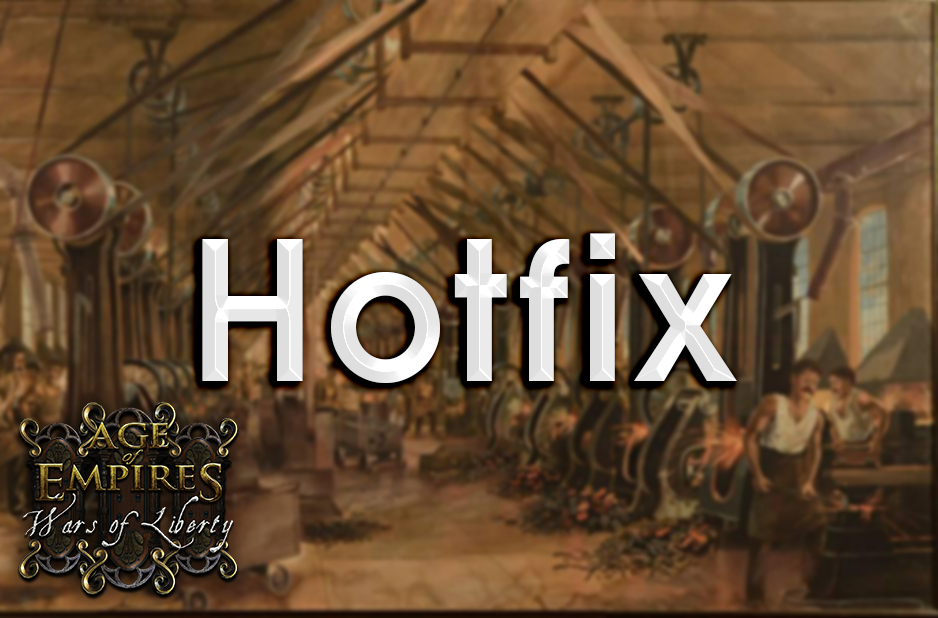 That's right, in preparation for a tournament announcement this week, we've dropped a surprise hotfix to help fix some of the annoying bugs leftover in the Coldfix! Most importantly, all civs now work fully in ESO except for the Romanians, who still have some cards bugged. To update, simply run your Updater or download the Manual Update!
For installation help or to view the patch notes, visit our official forums!
While you're here, please visit the top 100 page and click "VOTE" to choose us as your favorite mod of the year!
Thanks to the support of fans like you, Wars of Liberty is one of the Top 100 Mods of 2017 and has been nominated for mod of the year! That means that, once again, we are the highest ranked mod for any game in the Age of Empires series! But voting isn't over yet! Round 2 has just begun and we have 9 days left to be the number one mod on ModDB! Help us represent the game we love! Thanks!