Hello l4d fans, yes I know this is a bite late... or too soon, but I can explain EVERYTHING!The dniepr team recently decided to post regular news... Every Sunday (what?! you already understood...) to enlarge his public, and get more critic/review. So what are we talking about, in this sunday news a bite offbeat ?
I] The new Website
Firstly, the new interface between you and the team. We really try to do the best design possible, and the smartest, for you to access the informations. Here it is: Logistiquemod.com. You can find some twitter update and all the news published.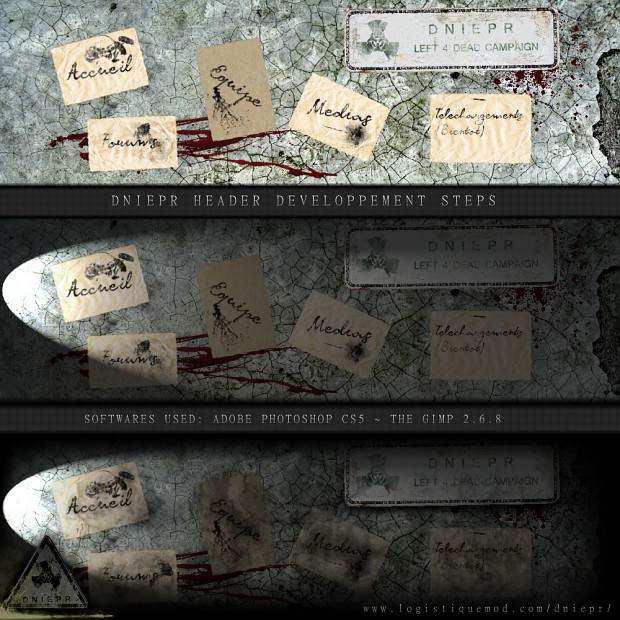 making off "the website header"
II] The maps
The first map," Mall of ukraine" was recently finished by bendix. And the 3th map is also near its end. So we ll probably not be late with the release date (this famous date nobody knows a thing about)Enough word, let the pictures talk: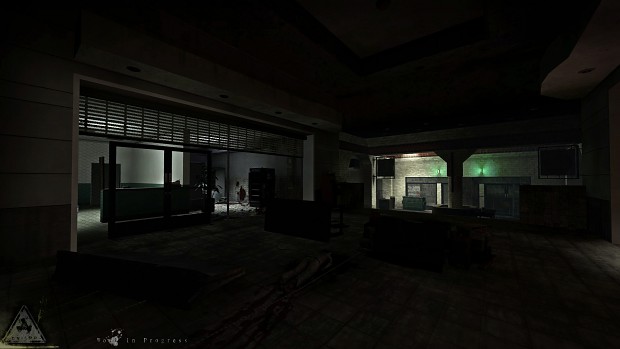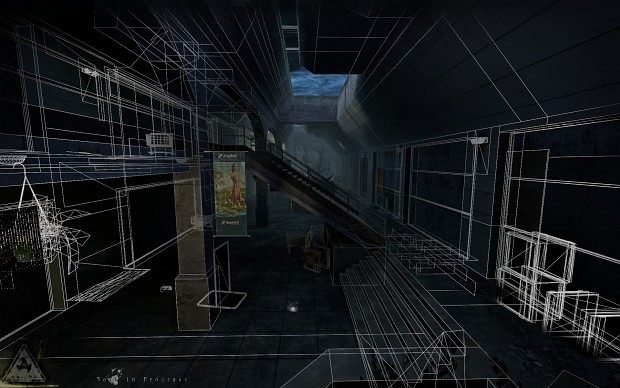 the optimisation in Dniepr is a HUGE point.
III] Custom models in dniepr
We did a lot to enlarge the gap between left 4 dead and dniepr, and the place of the model is really Huge. Our aim is to have about 70 custom models before the release. Here are some used in mall of Ukraine: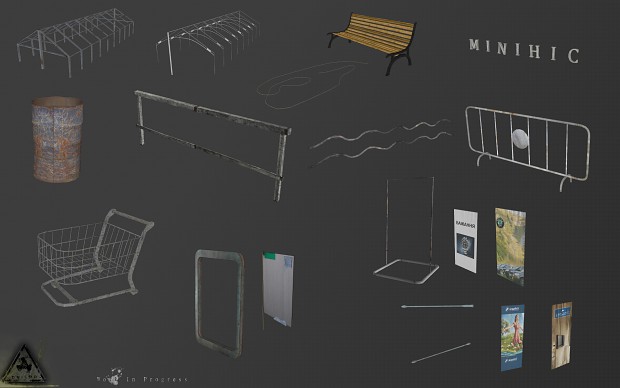 So here we are for this sunday news :). Thanks for reading my bad english !
Kiss !