Please, come along, ask us questions! offer us suggestions! hell, even make us rage quit!
We're holding a game on one of the game servers, hoping to recieve your feedback on the fixes released in 1.13b. We're looking to have a good focus group session, asking YOU what YOU want, in person and in game.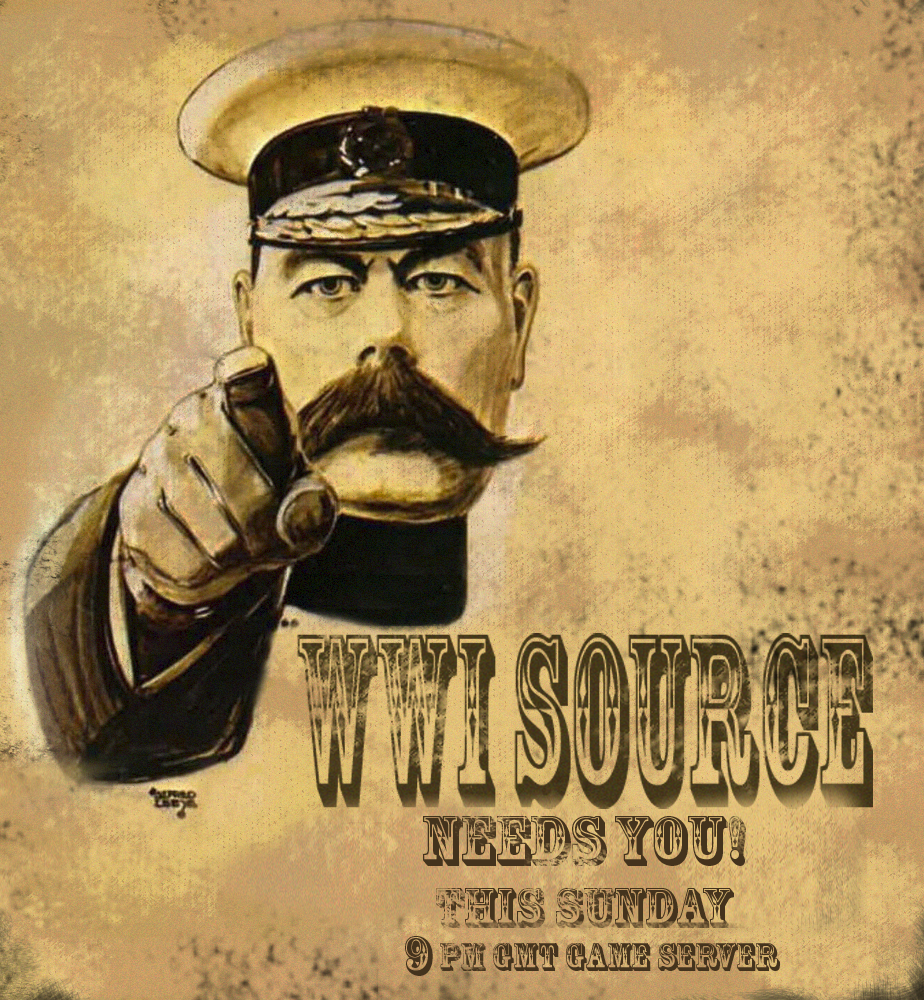 See you on the battlefield!
for full details please visit our forums : Ww1-source.net
Unable to make it? Offer your support and suggestions over at our forums.