Ohayooh!
The SteamNext festival starts tomorrow and the Steam Demo is now playable!
The demo was live a couple days before SteamNext so people could check it out and any bugs players find can possibly be fixed before the festival.
Aside from that the Steam demo also contains the newest 0.6 update which you can read below.
This build will also be added to IndieDB/Itch after the festival, together with the Linux and mac builds which aren't included on steam because I can't test them currently.
So check it out, let me know what you think or report bugs if you find any in the Discord.
Arigato!
Patch notes
Dungeon
- The Bamboo Forest is now protected by a boss
Bamboo Boss Preview - Indie DB
- Hard mode has been revamped
Hardcore mode gets unlocked after clearing the normal demo once.
The mode now has a new "modifier" feature which will most likely rotate in the future.
The first modifier is called ricochet and causes all projectiles to ricochet off the surrounding obstacles.
Aside from that hard mode has no continues and also has a chance to spawn more enemies then normal.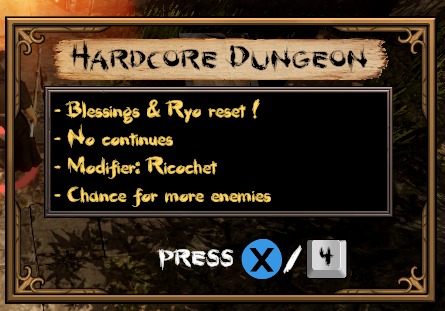 - Co-op difficulty increased
- Sushi now has a chance to drop from chests
- Dungeon length increased slightly
- Some special rooms can only spawn once in a dungeon act
- Basic rooms have a small chance to have no enemies
Town:
- A torii gate has been added near the dungeon portal
To continue in a previous run, the player has to discover a torii checkpoint in the dungeon first to activate the gate in town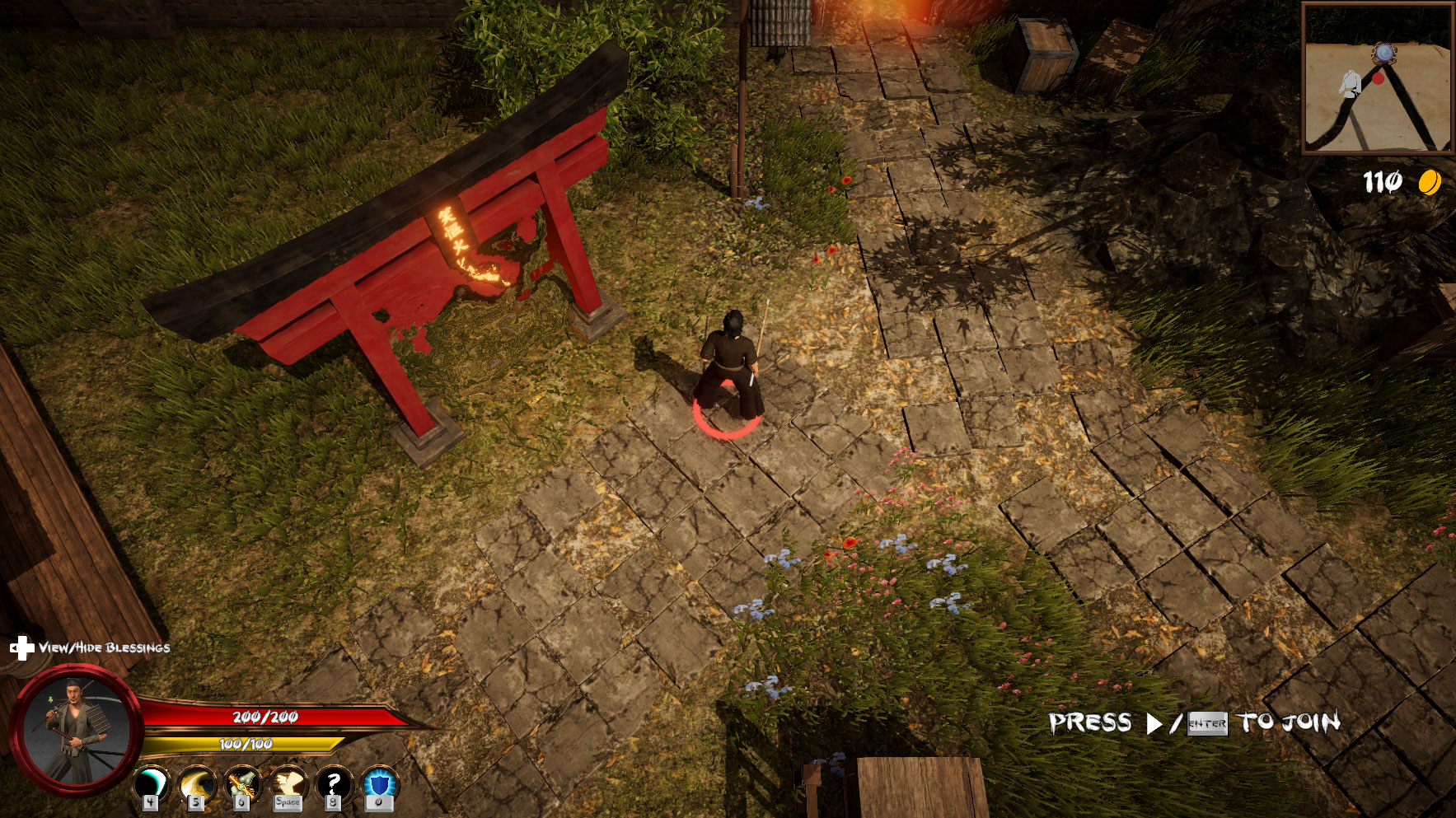 - Some more trees added around Zen garden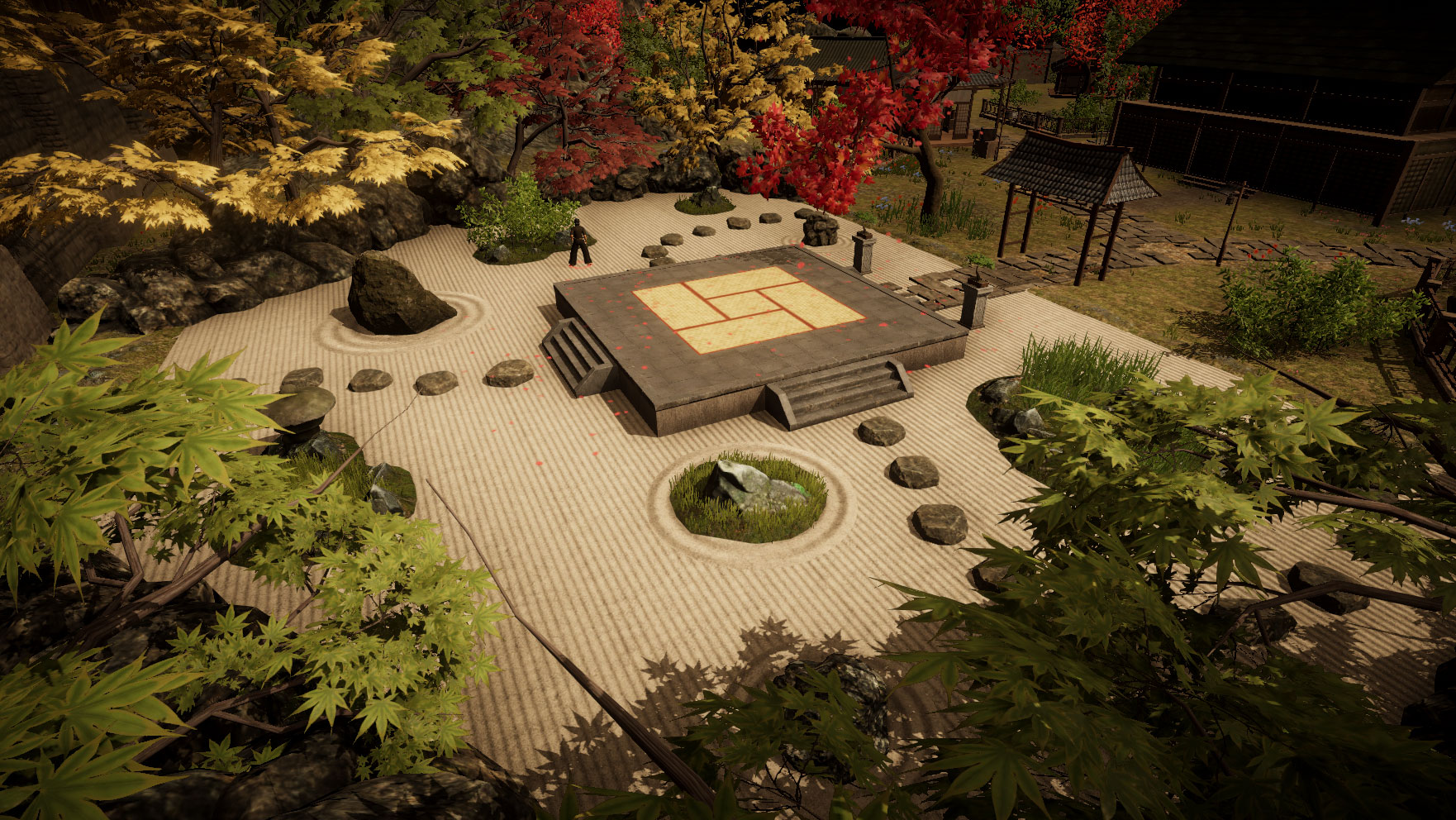 Ronin:
- New blessing added: Steel Skin

- Focusing gets disabled automatically after a room is cleared
- Tate-ryu combo updated
Previously the animation chain used duplicated animations to make the ability work but this made it confusing to see there was an actual change after adding combos with blessings.
Tate-ryu combo update - Indie DB
- Aim Targetting added
Experimental: Targets can now be changed by moving in the direction of a nearby enemy when attacking instead of changing targets manually
Aim Targeting feature - Indie DB
- Option added to settings to turn off Aim Targeting
UI:
- Steamworks integration added
- NPC dialog interface updated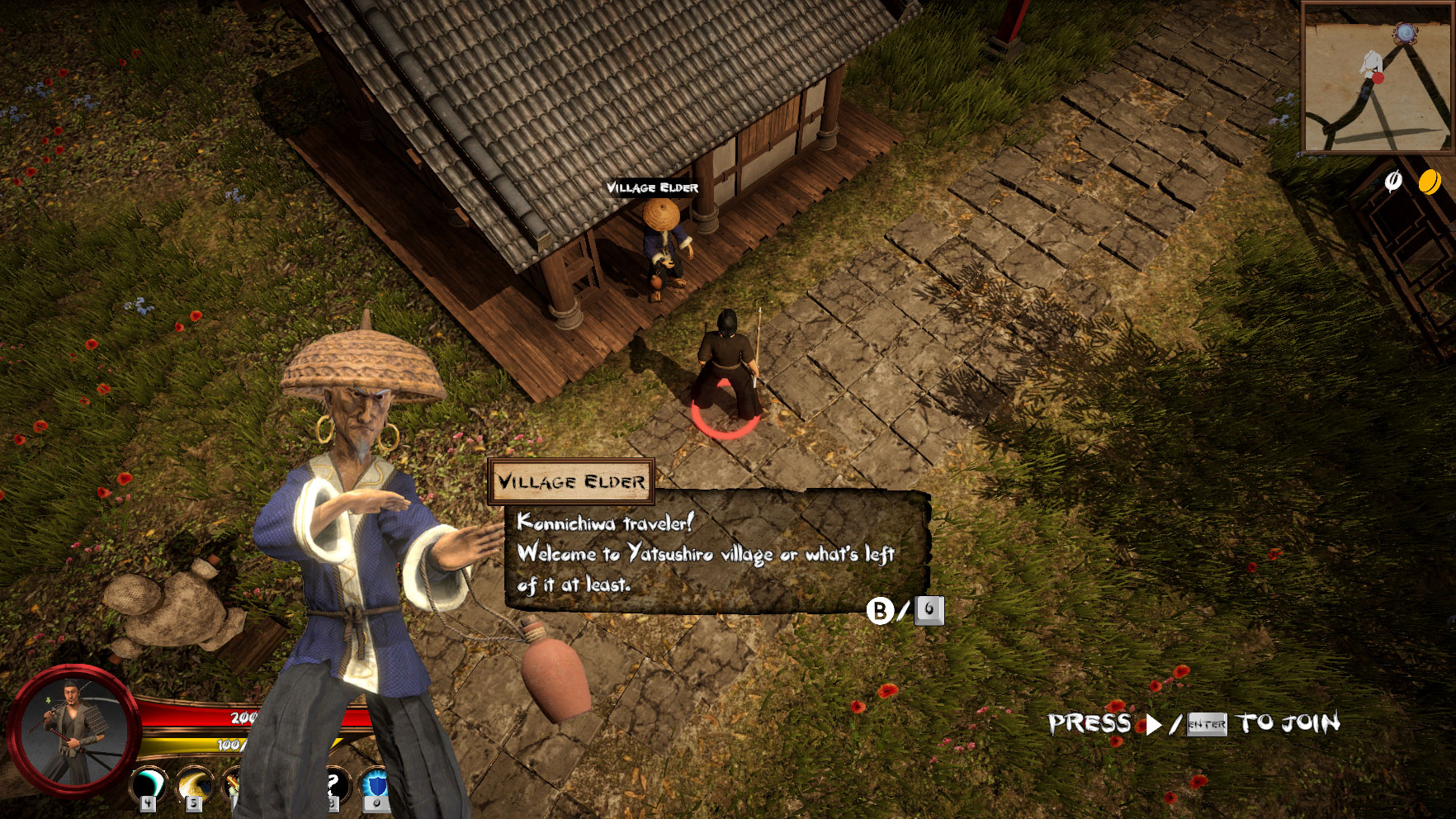 - Blessing descriptions shortened
- Blessing window is animated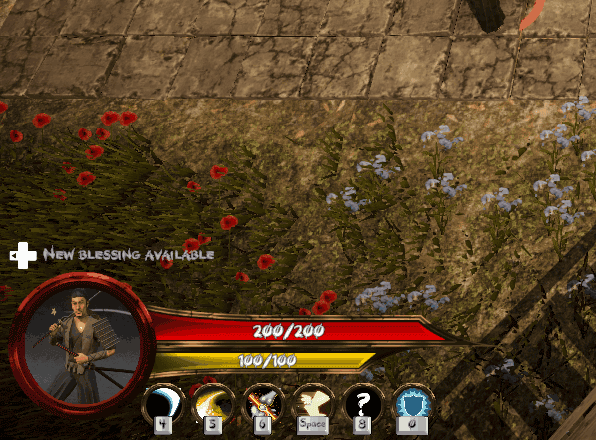 - Screen resolution settings now has a scrollbar