This time we'll unleash the fury that releases the rampant furry beast within us. This is something we've been slowly working on for a couple of months now. I'm pretty thrilled about it because it gives you something more to buy for a wookiee and also gives more purpose to the melee aspect of the class. This is how it works: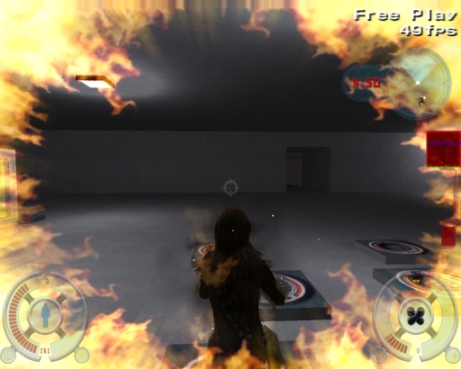 Wookiee gets damage -> Wookiee's rage points increase -> Wookiee can press Special 1 to activate Fury and cause mayhem.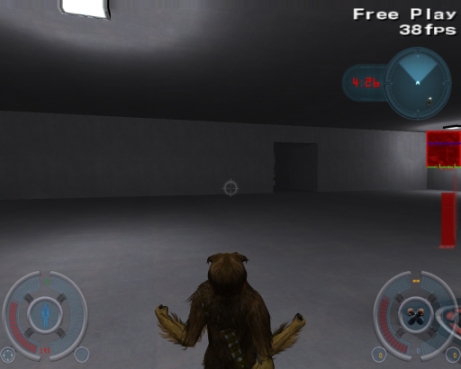 RAWR!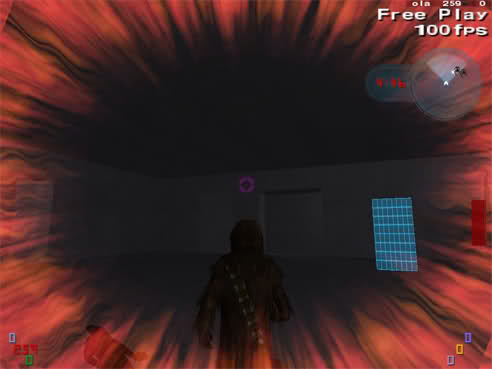 The current point setup for Fury is like so.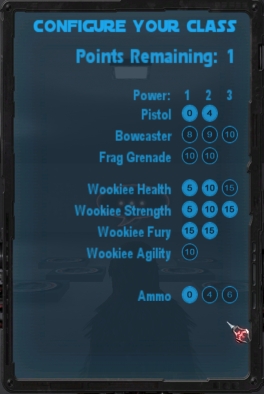 This is a bit old, the points are now 10-15. In Fury mode you'll be harder, better, faster and stronger!
Level 1 gives you the basics. Fury mode, with a moderate HP/RP ratio.
Level 2 gives you more power. Shoulderbarge attack, better HP/RP ratio and shorter recovery time from Fury.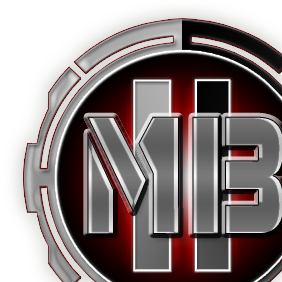 A funny thing during the first times we tested this was that the wookiees became unstoppable juggernaughts. Something in the damage reduction code for the mode had gone horribly wrong. Each time the wookiee was shot, it didn't get any damage but it's fury points still increased. So the only way to avoid them was to run like hell. Though that never helped because these wookiees are fast bastards.
As for Agility, I'll leave that as a question mark for now. Partially because in it's current state it's rather meh and to me it needs something more than what it has. Additional levels would be sweet <3