Before I start:
TheWorms has some trouble getting all the files back in order, which prohibits him from modding.
This mod is far from dead.
We need YOUR help, Commander: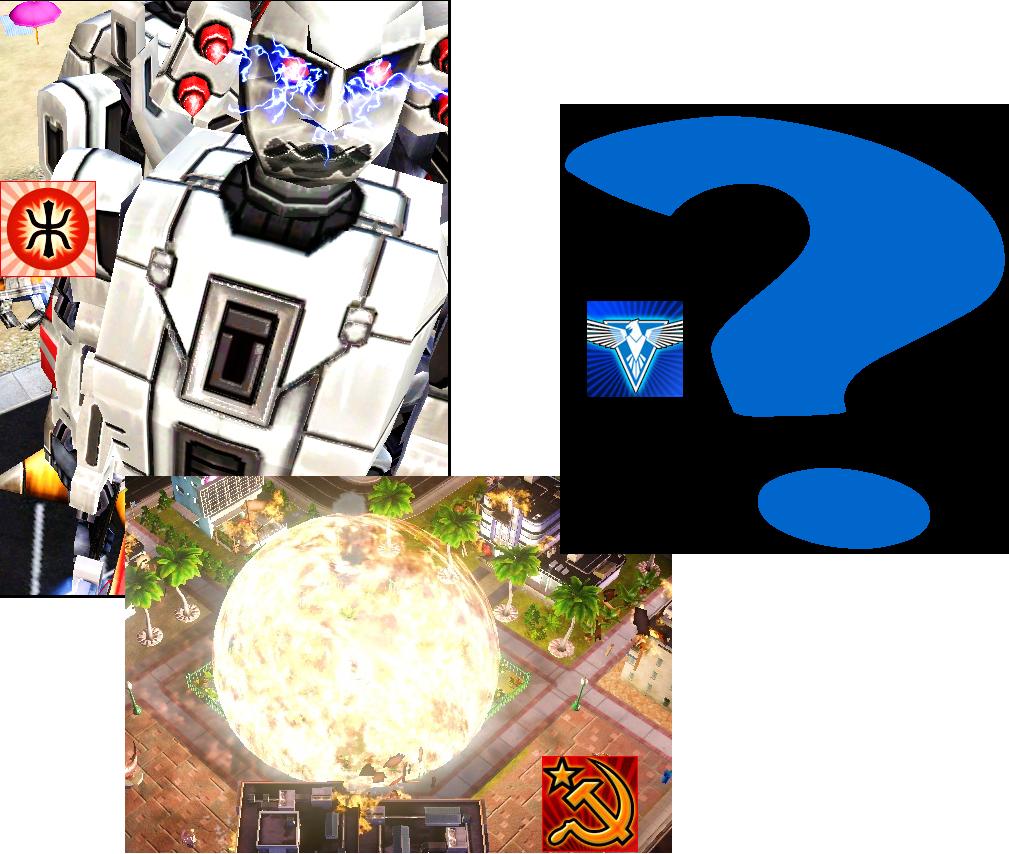 Both the Soviets and the Empire have a Super Ability (Tsar Missile and Shogun Executioner resp.).
The Allies have no such weapon yet. The community (yes, that means YOU!) can offer idea's for the allied WMD power.
But;
No Weather Control Devices.
-Yes, possible, done by Slye_Fox. But please keep the storyline stuff. No Einstein, no awesome weapons of science.
No Chrono Rift clones.
-The Sigma Harmonizer was a good choice though.
-But I think it's still the chrono rift, only still in the world and destroyable while the enemy are immobile.
No Cryoblast clones.
-Especially wide area freeze bombs that can insta-freeze the whole base, which would be OP.
Stick to these guidelines, and post YOUR idea down here (as a comment).
New Footage:
The Greater King Oni has been spotted by Allied scouts, and they've seen the full test of this beast. Watch this footage, and learn from it!
Note that this unit is still undergoing tweaking!
Media:
Some of the nicer media previously uploaded.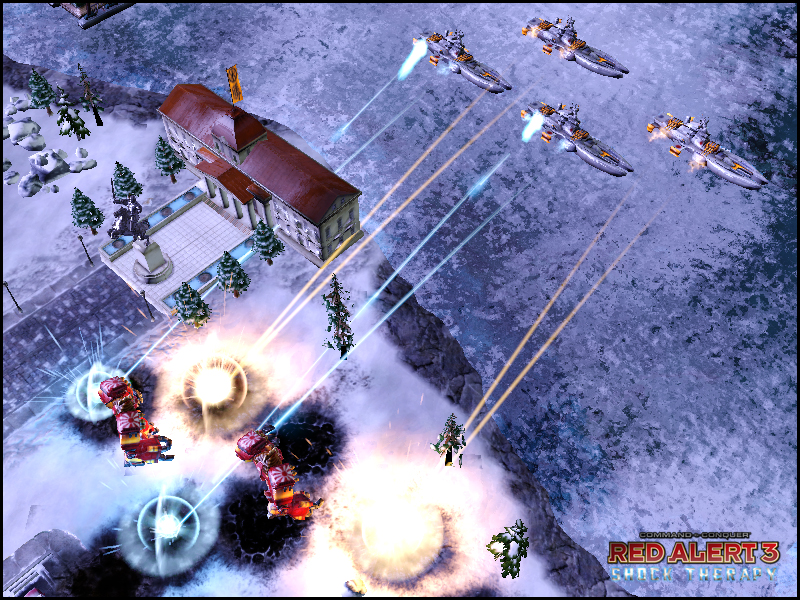 The new particle effects for the Shogun Battleship.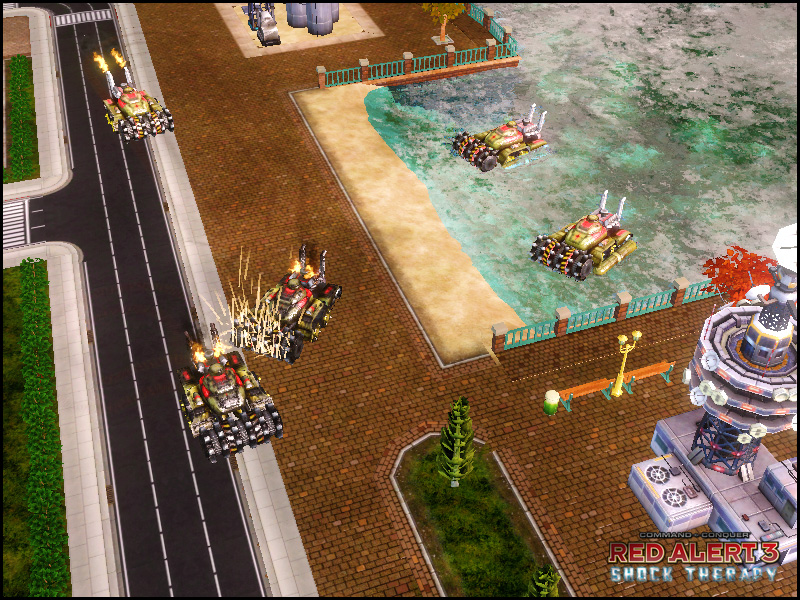 A nearby update (possible the next) will see the introduction of the Grinder Tank.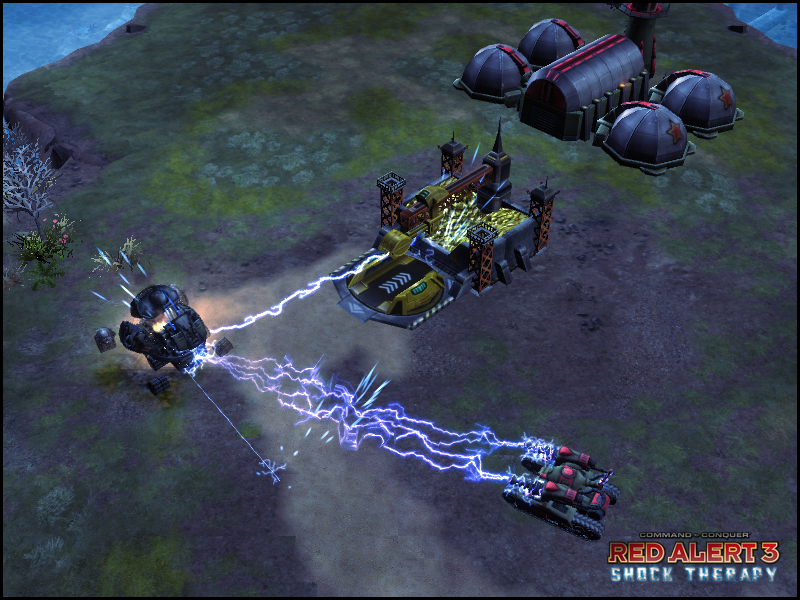 The shocking new fire effect for the Tesla Tank. The electricity will jump from one target to another, causing some damage.
Conclusion:
The mod is not dead yet. Helping us by submitting idea's will make sure that this mod won't die. Stay tuned for the next updates!