What a busy week! The 3.1.4 patch was released quite unexpected - even for the development team! In the past, we followed a more content-oriented release strategy, which made every update more or less a small expansion pack: a lot of content, but a large time between the patches. As our multiplayer community continues to grow, we feel the urge to react on smaller bugs and balancing issues faster, which requires more frequent patches with adjustments but less content. So we decided to change our release strategy accordingly, in order to support the community as good as possible.
But that caused a hell of work, as we had to remove the work-in-progress Borg faction redo and restore the 3.1.3 Borg. It also requires to wrap up balancing testing in smaller units and design content updates to make them releasable in smaller packages - which is especially difficult for large-scale changes like the faction redo. Yet, we are confident to master this challenge.
The more frequent patches do also offer new opportunities to us: Delivering small pieces of content, like new Veteran abilities, with every patch. Discovering new stuff is half the fun of a game!
So, what's next on the chopping block? At the moment, we are working on multiple fronts. The most important is probably the Borg faction redo. We are redoing most of the Borg gameplay and implementing their "next generation" features, like expanding Borg space, a more Uni-Matrix feeling, the must-have assimilation and adaption, in order to make them feel as close to the shows (at least the good ones) as possible. The faction redo can't be split into several parts to be released in smaller patches. We can't just change, let's say, the way collective features work, without also adjusting the vessels they apply to. That's why the faction redo will be developed "in the background" throughout the next patches and released once it is done. Other features, like the new veteran abilities or a complete new way of how mixed-tech works (more about that in one of the next blog posts) are easily separated from faction redos or other changes and will tickle in with the next patches.
You are not a Borg fan? Do you feel like the next patches won't bring any candy to you? You don't have too! Unlike the Borg faction redo - which is a rather fundamental change - many small changes and features of the redos of other factions were separated into independent content upgrades and will be released as soon as their development is finished in one of the more frequent patches. There are, for example, disturbing reports of new Romulan development to reach the battlefield any moment!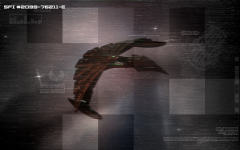 We are looking forward to see where the next patches will lead us. After all, the Fleet Operations "soon" might finally get a little closer to the real-world "soon"!