Hello everyone!
We are still looking to release the first iteration of online multiplayer before the end of this year, but it is still extremely tight! The team is working super hard to get it all working and we will update you when we have a more concrete date.
This week's blog will highlight a few additions which will be a part of the next multiplayer build!

Firstly, check out this awesome walking spider bot created by community member Paprika!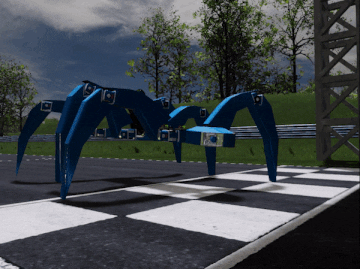 Online and Local Worlds
The two worlds that are currently in Techblox are fairly large and contain a lot of objects. For the first iteration of online multiplayer we were a little concerned that they might be intensive for online multiplayer. So we are making just a few changes.
The first change is that the current maps will only be playable locally. We're planning to make these maps work online in the future and hopefully expand to even bigger environments.
We are working on three new maps which are optimised for online play, they will be a little smaller in scale but a great start for our first iteration of online multiplayer. We'll share some photos of these new worlds soon!
Go-Kart World
Last week we revealed the Go-Kart track. This will be an online map when we release the first iteration of online multiplayer! But today we wanted to show you the workshop area where you'll be able to build your own Go-Karts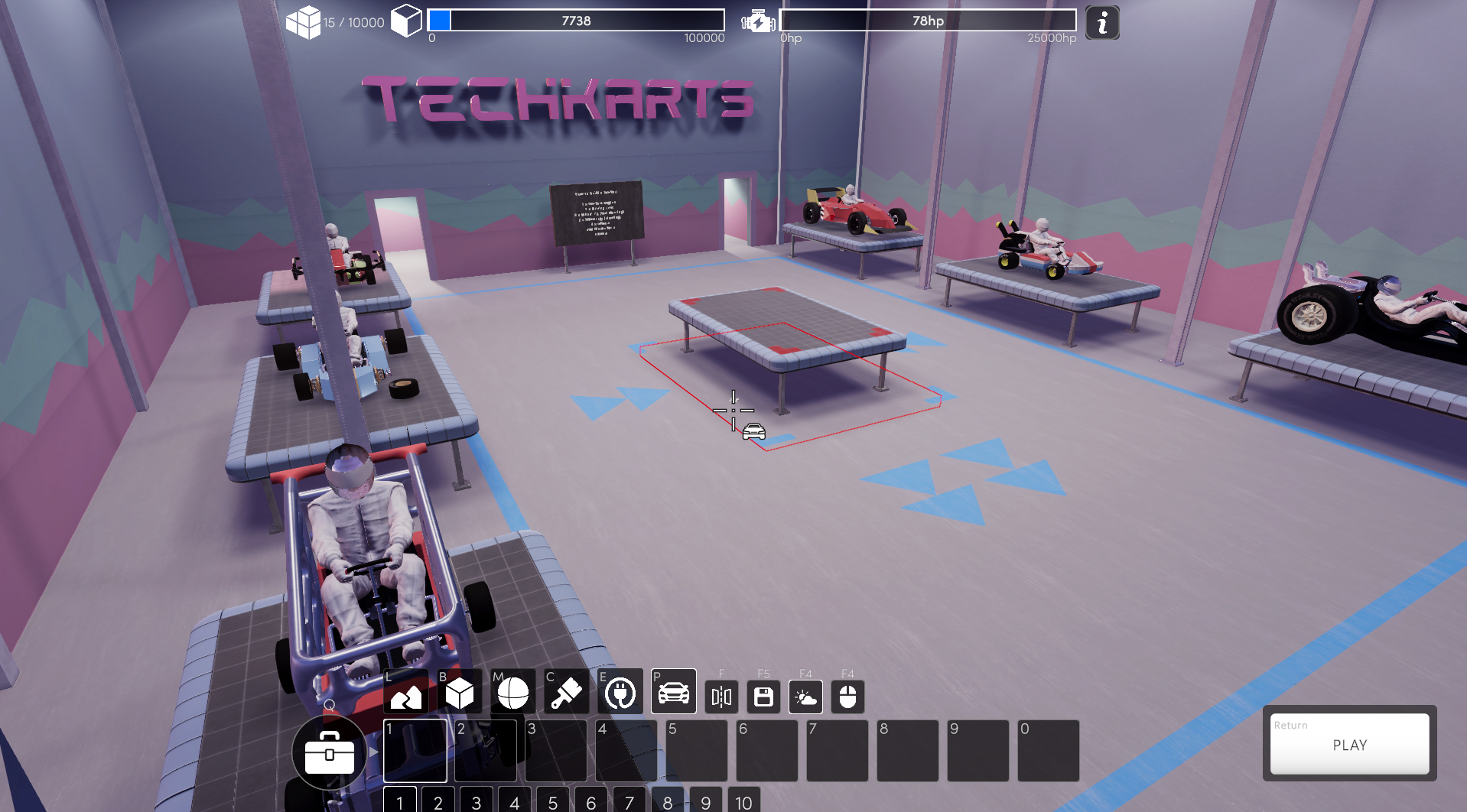 We've included a number of vehicles that have been created by the community. We felt that this was a really great opportunity for new players to learn about the scale and varying designs when creating a Go-Kart.
Player created workshops
There are two player workshops that we want to include as part of the next update!
First is the Large Luxurious garage by discordyouri5
This workshop will be tied to one of our own created game worlds. You'll build within this space and then when entering simulation, you'll appear within a game world.
The other workshop that we want to include is from MgwEEM-x
This workshop will be tied to a community made world, also created by MgwEEM-x!
We are planning to have these worlds running on a server for the next launch so players will be able to experience these new areas together online.
We will continue to add a few more community created worlds in future updates so please do keep sharing your creations in the submit-your-world channel in Discord.
Respawning
We recently shared some mockup tests for a spawning animation. We've actually been working on respawning vehicles for a little while and the actual functionality of this will be included in this update. You can press the 'R' key at any time and it will allow you to choose where to spawn your vehicle. Check it out in the video below:
New blocks!
Three new block types will arrive in the next update. In fact we already showed one of them in action earlier in this post when we shared the Go-Kart workshop
Text Block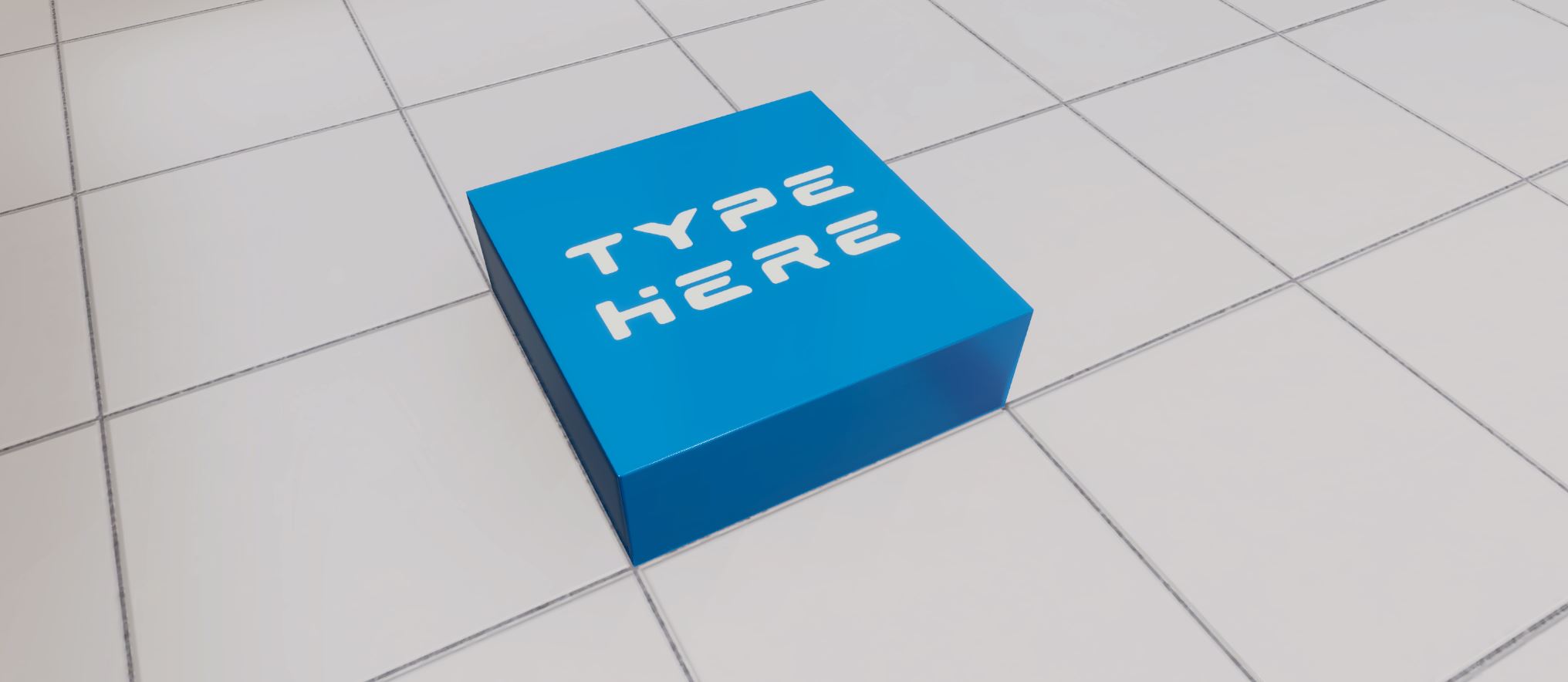 The Text blocks, as the name suggests, allow you to type some text inside the config panel, which will then appear on the block. You can use various HTML tags like <color> or <size> to customise them even further. Tab and Enter also create indents and new lines.
Each of the Text blocks we've added have their own font attached. There are 4 for now but we'll be able to add more over time if we find a font style that would be a great addition.
There may be a number of players who remember the Text block from Gamecraft, we've made some adjustments to it. Firstly as seen from the video above, you can now paint materials onto the block.
Secondly we made the decision to reduce the character limit for each block to 180 characters in order to ensure that we have greater control over the data that needs to be sent over the network from servers to clients as players join and leave servers.
Bit Block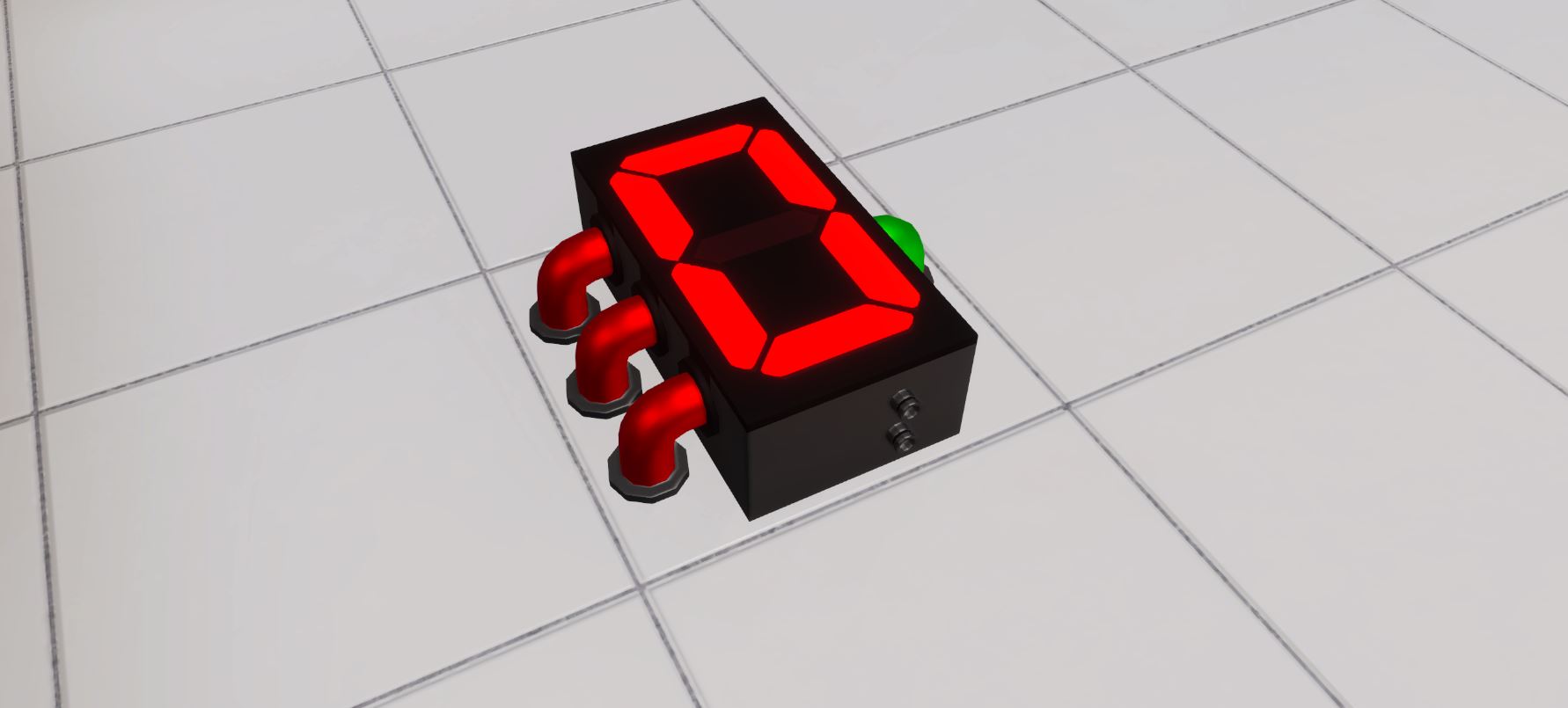 The Bit block works as a memory storage block, with the value of 0 and 1 (off and on). It can be set to either state, or toggled via input ports.
One example of using the bit block is that you could create multiple control options for a single vehicle. For example, if you have constructed something like an Excavator, the standard controls would allow you to move the vehicle around as you would a car... But you could set up a bit block to activate a secondary control scheme where the controls would then allow you to control the excavator arm and bucket.
Timer Block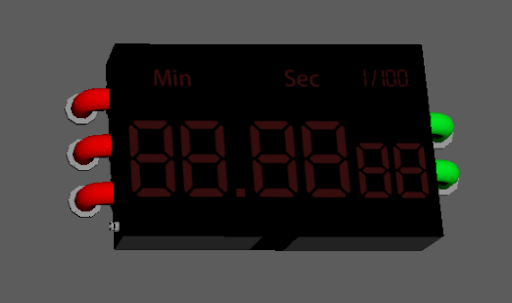 Lastly, the Timer block can be used to measure how much time has passed, create delays in your wiring and more. This block has a start and end time, which determines how long it counts for, with start, stop and reset inputs.When the end time has been reached the block will output a signal of +1.
Everything in this post will be included as part of the next update which will feature online multiplayer! We're still aiming to release this build before the end of the year but we will share more news very soon!