Hello everyone,
Today we will talk, briefly (but with many pictures), about how buildings and crafting works. We try to mix realistic behaviors with fantasy ones, trying to making it very fun. It is not too complex, or to simplistic. At the beginning, I am sure you will figure it out very quickly. But with time, you will need more resources to do more complicated things.
BUILDING A HOUSE / Shop / Warehouse / Library / Road
First we need to know how to build and what are the possibilities. The game is prepared to handle where you can or cannot build/put a prop, either through text messages, sound fx or graphics. The point here, with the entire game actually, is to let everyone happy and to make it easy to use (and I mean for hardcore players and new ones to this genre).
Take a look at the picture below.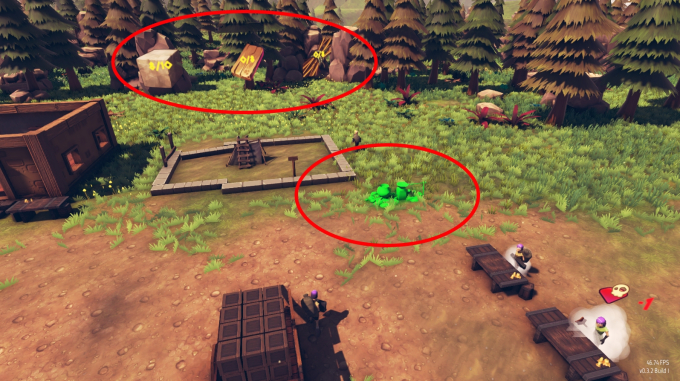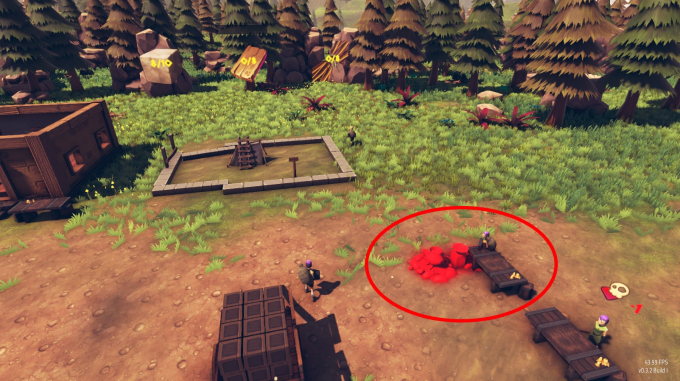 Here you can see that furnishings (or props in our case) can be placed and a small wooden sign will appear, waiting for a builder to build (only builders are able to build ANYTHING). NOTE: building is different than crafting. Many Lings with different professions can craft many items, but only builders can actually build on the ground.
The picture below shows a Ling building a new Cooker Workplace. And at the back, you can see a House been prepared to be built by builders.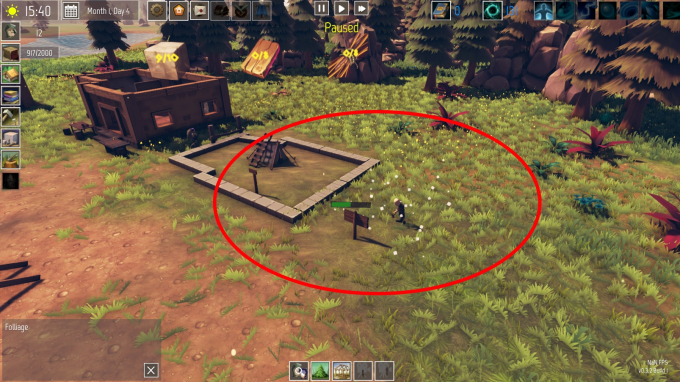 When constructing a new building (House, Shop, Warehouse, Library, Animal Corral and Roads) your Lings will have to take each resource required by that building, go there, put the item and, after all items are in place, they will start to build. Seems a long process, right? But it is not, it is just very fun and nice to see them working :) (and you will be able to see the progress while building).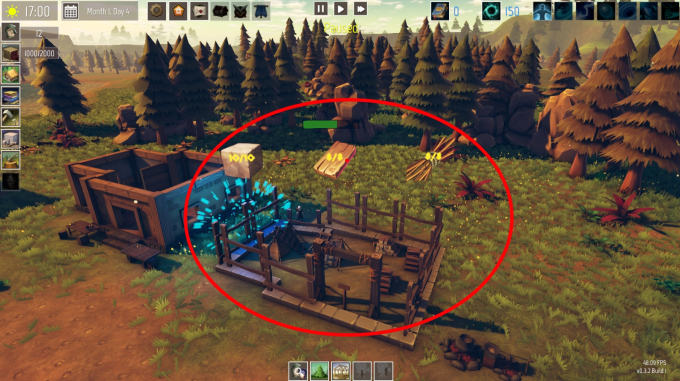 Crafting works a little bit different (actually, there is many differences). You have a window with all items you will be able to craft. Some items you can only find on quests, on the map or with other Gods. But there are many options for you (the game is planned to have more than 200 items already - 60 already working in our current alpha version).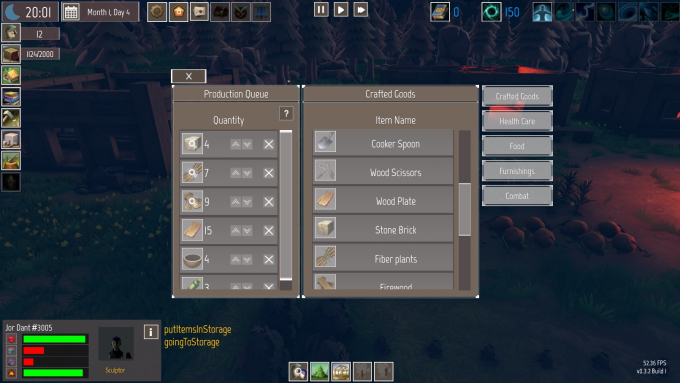 As you can see, there are a few sections for crafting. Each section has many items to craft (you can consider creating new types of meals a "crafting action"). One of the biggest features we consider in our game are the help messages, which will tell you everything you need to know, in all windows, anything 0 just let your mouse over it :)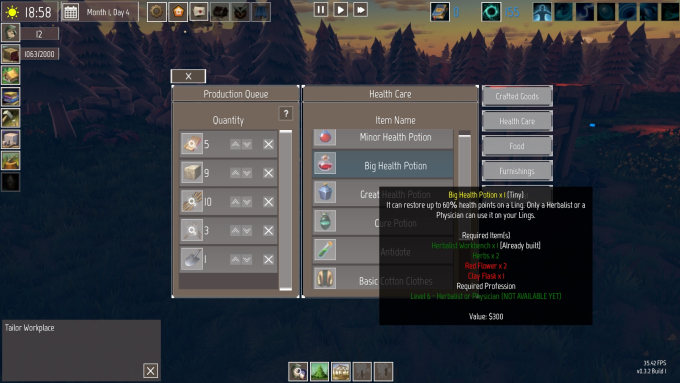 For every item to be crafted, you will need some kind of workbench (your Lings needs a place to work, right?). In example, in the first picture of the crafting window, you can see a "Wood Plate". This item is required for many, any other items to craft. You will need a "Wood Log" (which can be harvested from trees), a Ling with the Lumberjack or Carpenter profession (that's right, we try to be realistic on this point, both professions can handle a Wood Plate, lol). Some items to craft will require an amount of level from your Lings and also will tell if you have a workbench or not. Green texts means you have the required item, while red means you don't have (I guess you knew that, right).
Oh, one last thing: each Ling is capable to know what items they can get while collecting from the ground. Their inventory was expanded in our last version (sorry, not public), meaning they are much faster and intelligent while gathering resources.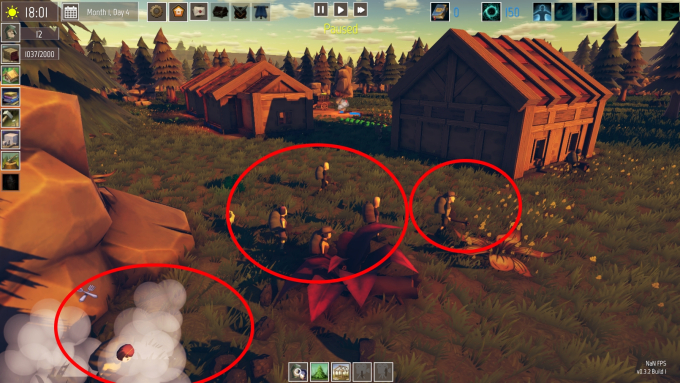 This is it for now, stay tuned for more soon :)
REMEMBER: YOU CAN FIND MORE IN OUR OFFICIAL BLOG, HERE: T4interactive.wordpress.com
Cheers
Para versão em Português, acesso nosso Blog oficial.