Hey everyone,
Welcome to another dev log of our game, Soullings. This week we will talk about some NPC features, our new animal corrals working and other buildings.
First of all, we would like to tell that we closed an amazing deal with a very good publisher (YAY) which will only bring more good features and things to the game. Actually it will speed up our development and we will be able to polish more the game (we can't say who yet). We want a strong community to help us with Soullings. We will have more news about this in the next coming weeks.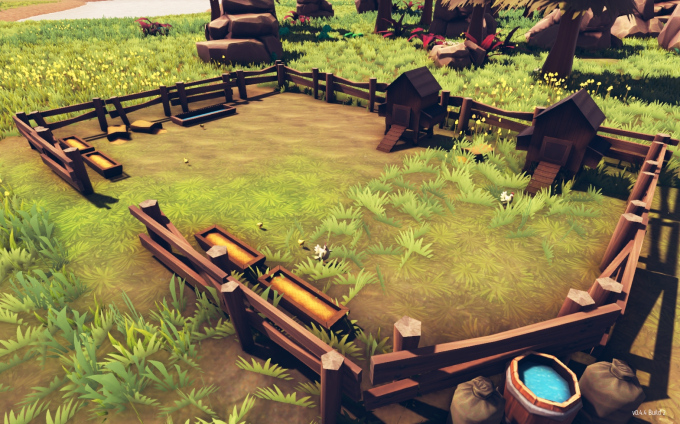 As you can see above, this is our new Animal Corral for chickens. We will have one for cows and pigs as well. For every new feature we implement in the game, we like to finish all the core and test as much as we can to keep our game stable for future tests. This is very important, because we want all players having fun with the game and suggesting features, not reporting problems XD (and of course we want that, but we would rather add new features instead).
For every building and action you have in the game, we like to add details. In this example, each animal corral can be handled by only one Farmer at the moment (plantations can be handled up to 2 Farmers). We could increase to more farmers, but since it takes long for an animal to be born (spawn), there is no point to have too much Lings there. Each Ling's work has 3 phases in there, which is adding more resources for your animal to born. Then, after a new animal spawn, you can select it to "harvest", if you know what I mean.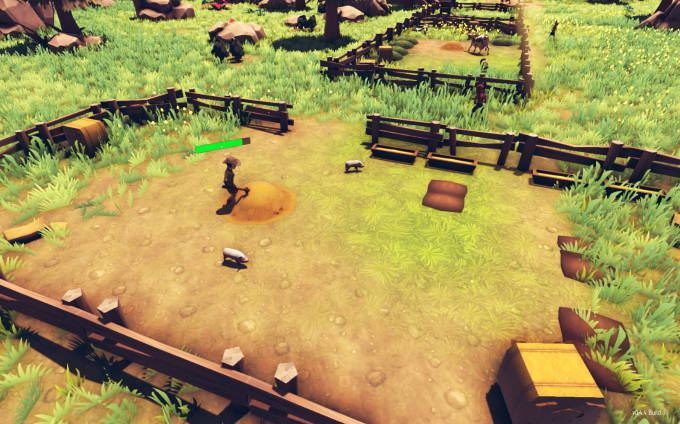 Cows and pigs drops "Meat" resource and chickens will drop "Chicken Meat" (so cows and pigs are the same resource). Cows drops a lot of meat and also can drop leather, that can be used for crafting armors. But also, cows takes too long to spawn, while pigs and chickens are faster (even so, pigs are at least 2x slower than chickens). Also, you will see different animations and visual effects for every building :)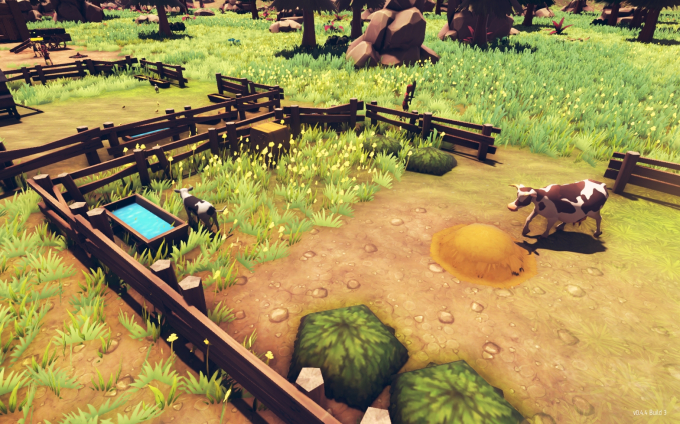 About the Lings
Our villagers will want to talk, have fun, eat good meals and work. The game features already many different actions, calls and behaviors from them, for this we always need to keep testing and trying to find possible problems while playing, so the players can have a stable build when testing. Below you can see some stress testing. There is still room for more optimization, which we will work in the future.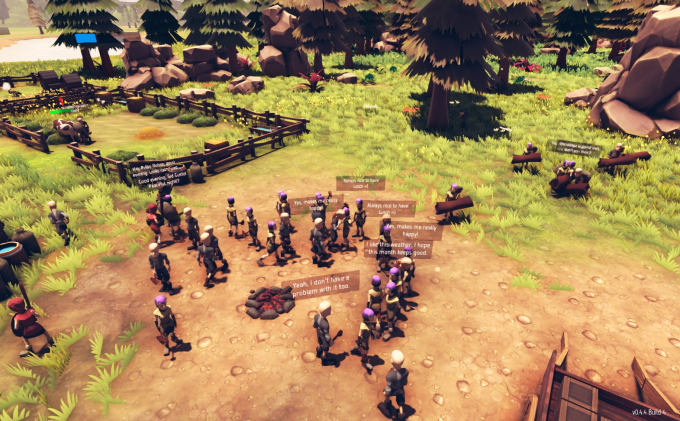 At midday and night they will want to eat something, then when they are idle (or late night) they will look for something to have fun. At night, if they have beds or tents to sleep, they can recover some health (Herbalist with potions are faster for this) and sometimes even sickness. During the day it's your job to make them look for something to do with their professions, like assigning which trees to cut, which plantations to take care, what crafting items to create, etc.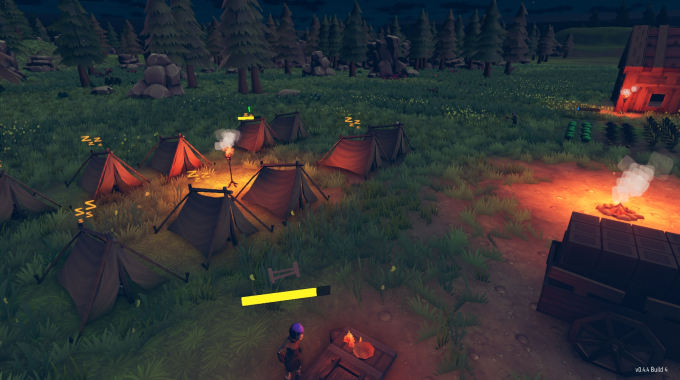 Beds are more comfortable and can recover more health then tents, but tents for sure are better than sleeping on the ground :)
That's it for now. We are trying to pick a day of the week to always post something in our blog, it will be probably every Friday, so, stay tuned.
Cheers