Small update
As you may have noticed, Cry of Fear does no longer work due to the Half-Life engine update Valve released to give support to Linux users. We got in contact with Valve, and they tried to fix the issues.
So they haven't managed to fix the problems with the Half-Life engine yet that Cry of Fear and other mods had. Our back up plan is to finish off the Stand alone version instead (Steam version), where we are using the Half-Life engine before they added the Linux update.
We will try and focus all we can now in order to get the stand alone version up and running. It will basically be a better version than the original Cry of Fear, and it will contain the biggest change list ever. It will be known as v1.6.
We have most set already, we're just focusing on fixing up the remaining bugs and polish it a bit before we release it. It will be free, and it will not require Half-Life to play it. It will be completely stand alone, and it will no longer be a mod. It will be a game.
Thanks for your patience.
Old news below this line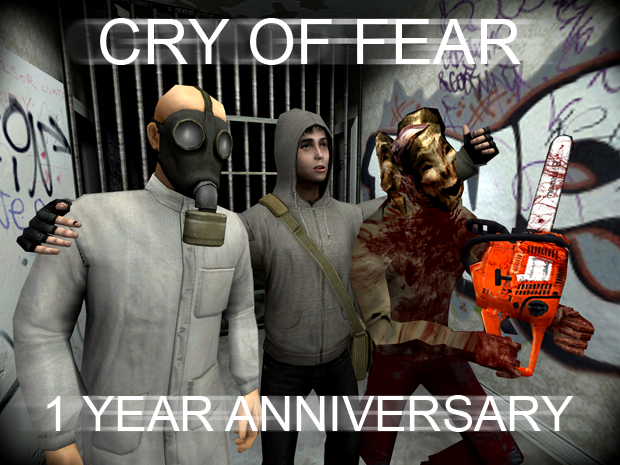 Anniversary
Today it's been one year since Cry of Fear got released. We've seen awesome feedback from the community and players, and it's been a huge success. Our goal with the anniversary was to reach a half million downloads (on ModDB), and indeed we did reach that with currently 506,344 downloads.
Thank you all who have played Cry of Fear and shared it around. It's really nice to see as a developer.
Problems
As you may have noticed, Cry of Fear is not in a good shape anymore, since Valve have released an engine update to Half-Life, which have broken many Half-Life mods, including Cry of Fear. It's up to Valve to fix these issues. I've made a list in our forums that we send to Valve ourselves. So far they have fixed one issue. Please help us report bugs here: Cry-of-fear.com
Steam Release
Many people are waiting on the Steam release (Cry of Fear Stand Alone), which indeed is cool, BUT! The release will take a little bit longer. As I said before, we wanted to release it today, but due to the engine update that Valve have released, it's made us focus on the mod rather than the game, since we want people to be able to play CoF while they wait. After Valve have fixed the engine, we will then take their changes, which will make the process take a little longer. James (Minuit) is the guy responsible for the release. If you have any questions, ask him.
New Clothes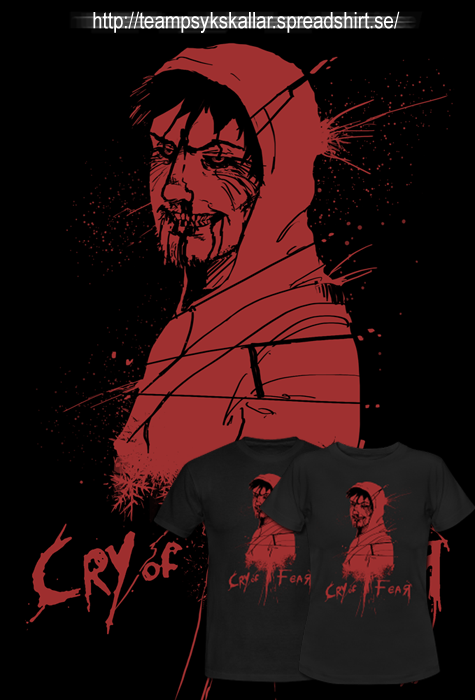 There are some new designs up in the clothes store, check it out.
Art by Peter Mason Aka UNiCOMICS. His website: Unicomics.tumblr.com
You can also find a lot of other cool clothes there, such as the popular Simon's Hoodie.
Here's the store: Teampsykskallar.spreadshirt.se
Cry of Fear Music
As you might know, Cry of Fear have two soundtracks that you can find down below.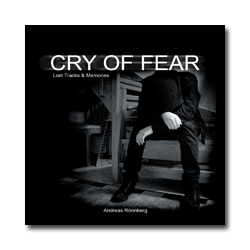 Cry of Fear (Lost Tracks & Memories).
Cdbaby.com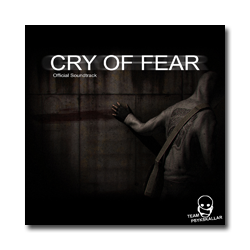 Cry of Fear (Official Soundtrack)
Cdbaby.com
Here's one of the new songs in Lost Tracks & Memories album.
Cry of Fear v1.0
For you who have not yet tried Cry of Fear, please download it from here down below. We recommend you follow this guide if you are not sure how to install Cry of Fear: Cry-of-fear.com

Conclusion
Please leave a comment, and why not follow us on Facebook? We almost post news every day on it, and we have a lot more going on in our Facebook. For all of you fans, we recommend it! Simply click on the facebook icon to head to our facebook.

Anyways, see you out there, and hopefully you will cry of fear.
/Team Psykskallar