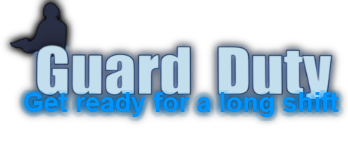 2009 is coming to a close, and we can tell you this was pretty busy year for everyone. It's unbelievable, but Guard Duty will turn one year in just a few days! Time is running pretty fast, and it feels like only yesterday when we started the project with only two people working on it. Today we are continuing to build up the team quite successfully, and we can see the future is very optimistic. I have to say thanks to everyone, who contributed on the project, including "Grash", who is doing very professional work (If you don't know, he contributed to the Eclipse mod, one of the very first total conversion released for Half-Life 2), who decided to take care of our coding department and is doing some great level design for us. I should also mention "Rex", who is our texture artist. It was a pleasure to see how the very inexperienced texture artist started to improve his skills, and today he can deliver some pretty nice textures for us. I hope he will continue like this and we appreciate the time that he, and every other team member is spending upon our project. And of course, a very special thanks to Michael "Enraged" Want, who was the person that convinced me to start this project. Without him, Guard Duty would have never happened.
And at last, but not least, a big thanks to our fans, who still believe in our project and are giving us at least some support. We appreciate it and we feel really guilty for the lack of updates and we hope to start some events for our fans in 2010, so wish us the best of luck!
Well, this is the end of our short update. Before we close, we would like to show you at least something we are working on. Enjoy the Browning M2 50.cal model by Slider, who recently applied for the team and has impressed us with his high quality work.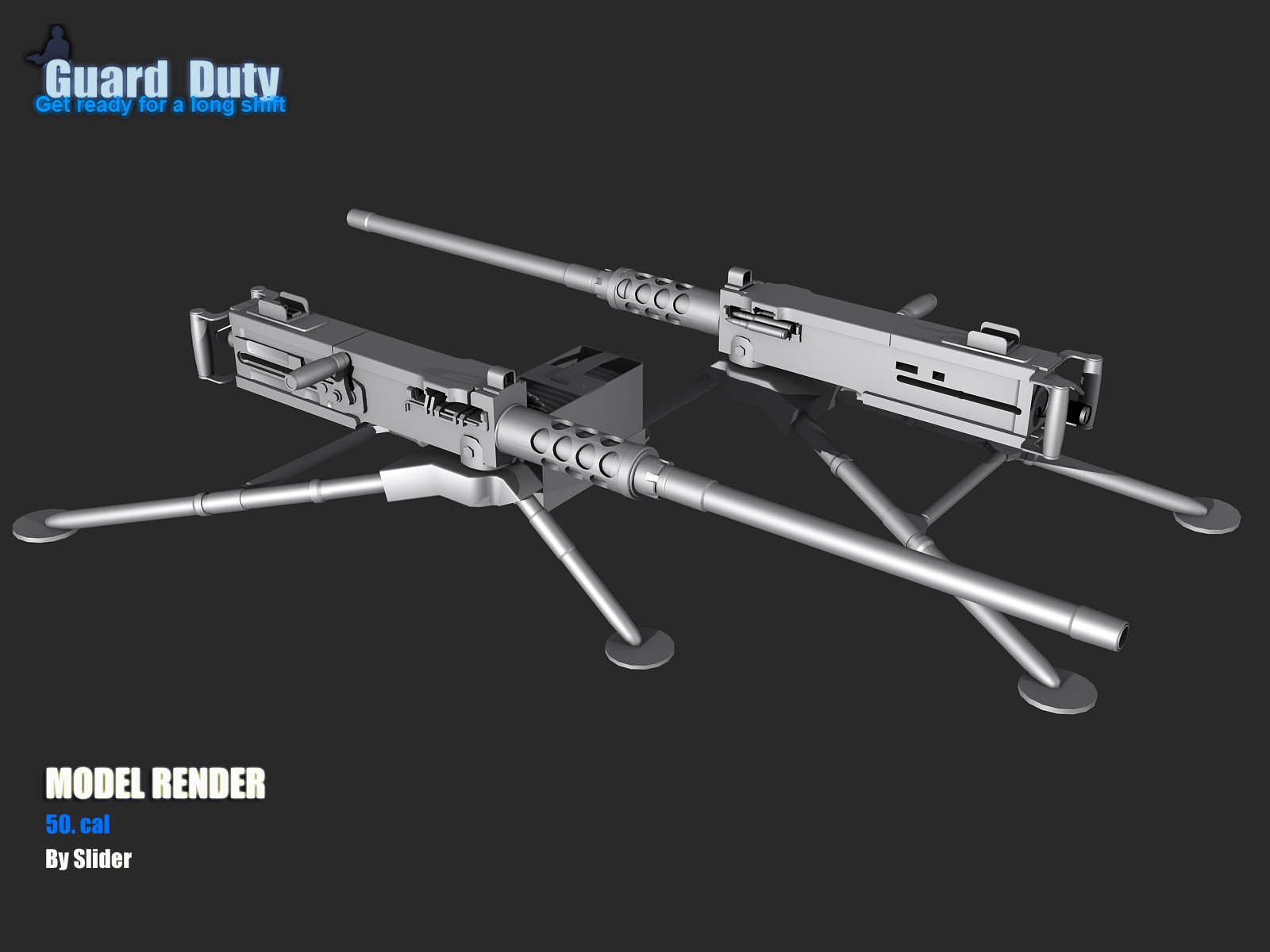 We have a lot of things in the pipeline for 2010. You can expect the forum to be launched soon (sorry for the huge delay there, we decided to change the design. Again.), some media updates and hopefully much more.
Merry Christmas and happy New Year to everyone!