It was an impossible task, but I decided to take a chance, my men were in high spirits, we had recently passed by the tavern, so they took their good suck of the devil with their good ladies of company ... the City was called Puno, in Hands of the Army of Upper Peru, commanded by Joaquin de la Pezuela, a cocky Spaniard that we all wanted to face ....
We entered the city easily, shooting bullets right and left, but the enemy was ready, someone came to them with the news of the siege, they were everywhere, in the houses, in the square, in the balconies of the shops, in the Street, we tried to take refuge in the Church, a historical monument of centuries old, we were killed one by one, I did not have time to mourn my companions, I get a bullet in the arm, While my friend Zorron, falls dead, followed by Mauromagno. That he did not leave my side, then my faithful companion Huaso Barros. That protected my back, .... my soldiers, even though they screamed in anger, they could not do anything ..... it was a massacre that I cry now, because my best soldiers fell there, I will never forget them I finally receive 3 Repeated shots that threw me on the floor ...I did not know more about the world because they had killed me.
Era una taréa imposible, pero decidí arriesgarme, mis hombres estaban con la moral alta, habiamos pasado hace poco por la taverna, asi que tomaron sus buenas chupilcas del diablo con sus buenas damas de compañia.... la Ciudad se llamaba Puno, en manos del Ejercito del Alto Perú, comandado por Joaquin de la Pezuela, un español engreido que todos queriamos enfrentar....
Entramos en la ciudad facilmente, tirando balazos a diestra y siniestra, pero el enemigo estaba preparado, alguien les llego con la noticia del asedio, estaban por todos lados, en las casonas, en la plaza, en los balcones de las tiendas, en la calle, tratamos de refugiarnos en la Iglesia, un monumento historico de siglos de antiguedad, nos fueron matando de a uno por uno, no tenía tiempopara llorar a mis compañeros, recibo un balazo en el brazo, mientras que mi amigo Zorron, cae muerto, seguido de Mauromagno. que no se alejaba de mi lado, luego mi compañero fiel el Huaso Barros. que me protegia las espaldas, .... mis soldados por más que gritaban de furia, no podian hacer nada..... fue una masacre que ahora lloro, porque mis mejores soldados cayeron alli, jamas los olvidare, por ultimo recibo 3 balazos seguidos que me tiraron al piso.....no supe mas de mundo pues me habian asesinado......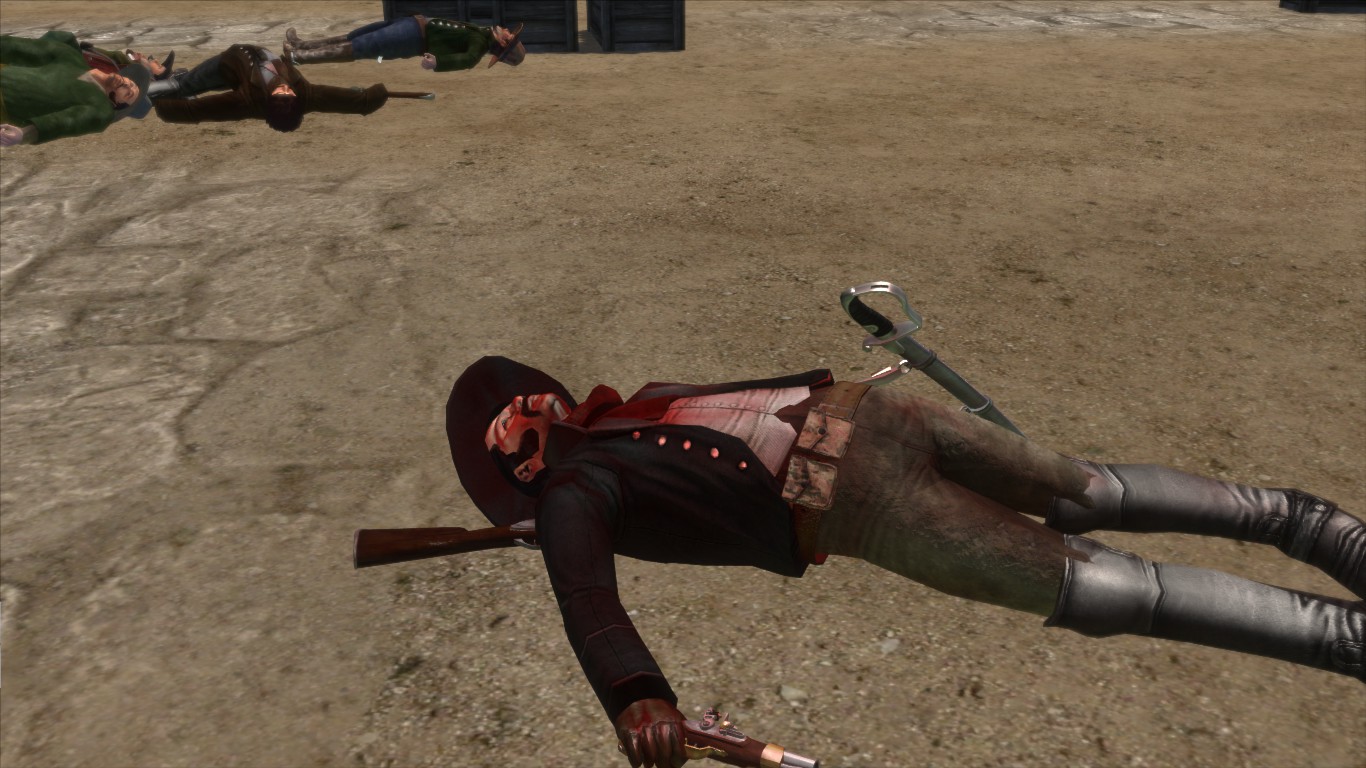 Mod Independence of Chile for Mount and Blade Warband