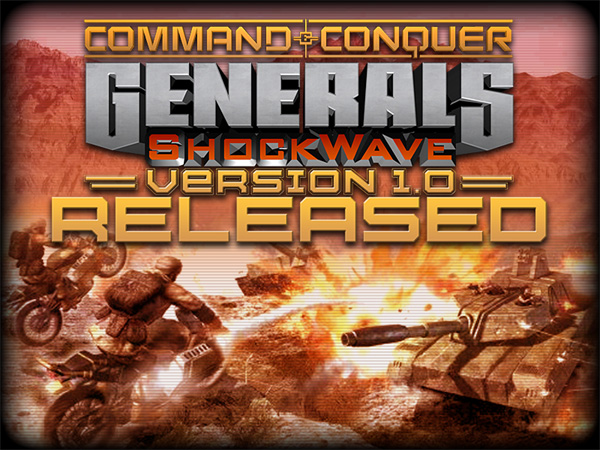 After about five years of working on this project, I am proud to announce that ShockWave has finally matured to a stage where it is no longer considered a public beta but a full version. Over the past few weeks, I have been working extra hard to provide all of you with a playing experience surpassing any previous version with a lot of new content, cosmetic improvements and other tweaks.
Now let us show you some of the things we have saved up for you.
First of all, unique Command Centers for all generals:
(note that these pics were taken before the new dozers/workers were made)
Secondly, to go with these specific Command Centers, each general now has his own distinct builder unit: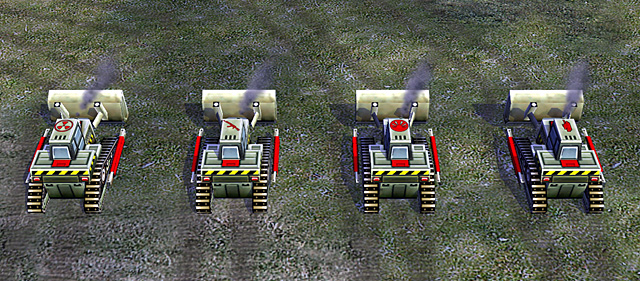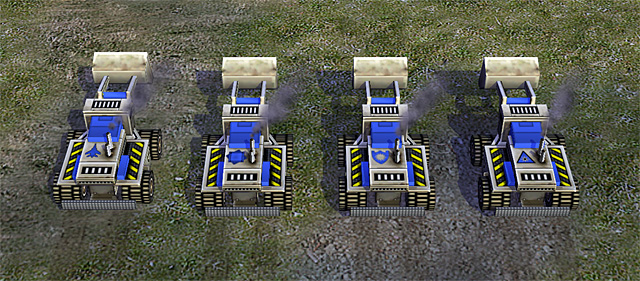 Since I cannot slap a general's logo on a Worker, we have done something entirely different for them: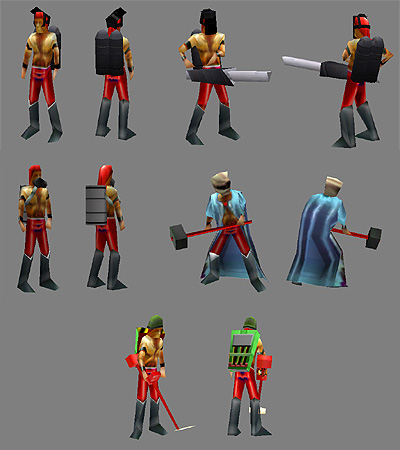 (note that all of these are shown with the worker shoes upgrade)
Top: Deathstrike's worker and pics from its construction animation
Mid Left: Thrax's worker with oxygen mask and fitting air tank
Mid Right: Kassad's worker dressed up like a civilian (to blend in)
Bottom: Juhziz's worker with explosive pack and helmet
But wait, that's not all! Full high-resolution DVD covers in 5 different flavours:
And last but not least (the thing most of you will likely skip to instantly), the mod release itself: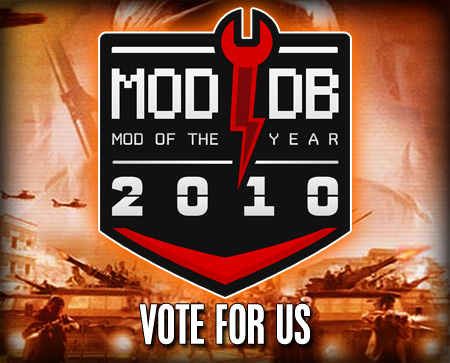 If you enjoy what you see, I would also like to ask you to give us a vote for this year's MOTY awards at ModDB.com. It has been a long way to this point after all.
With all that said, I would also like to take this opportunity to say thank you to everyone who supported me throughout the many years I have been working on this project. This would not have been possible without the help all you guys have provided.
Enjoy this final version of ShockWave, everyone!
The_Hunter and the rest of SWR Productions