The Shock Therapy beta version 1.01b has landed!
After a longer wait then expected, the new version of the beta is now ready for public testing.
The "Beta Plan" has been changed, because of the release of the Upheaval Source Codes.
We've decided to add all the Uprising units in the next release. This also means that the Soviet Grinder Tank has been removed, so we can tweak it.
The current release features a lot of visual changes to all factions. But among the biggest changes, are the rescaling of all infantry units (except Tesla Troopers and Warbears), and the changed default camera angle.
Here are some examples (click image for larger view):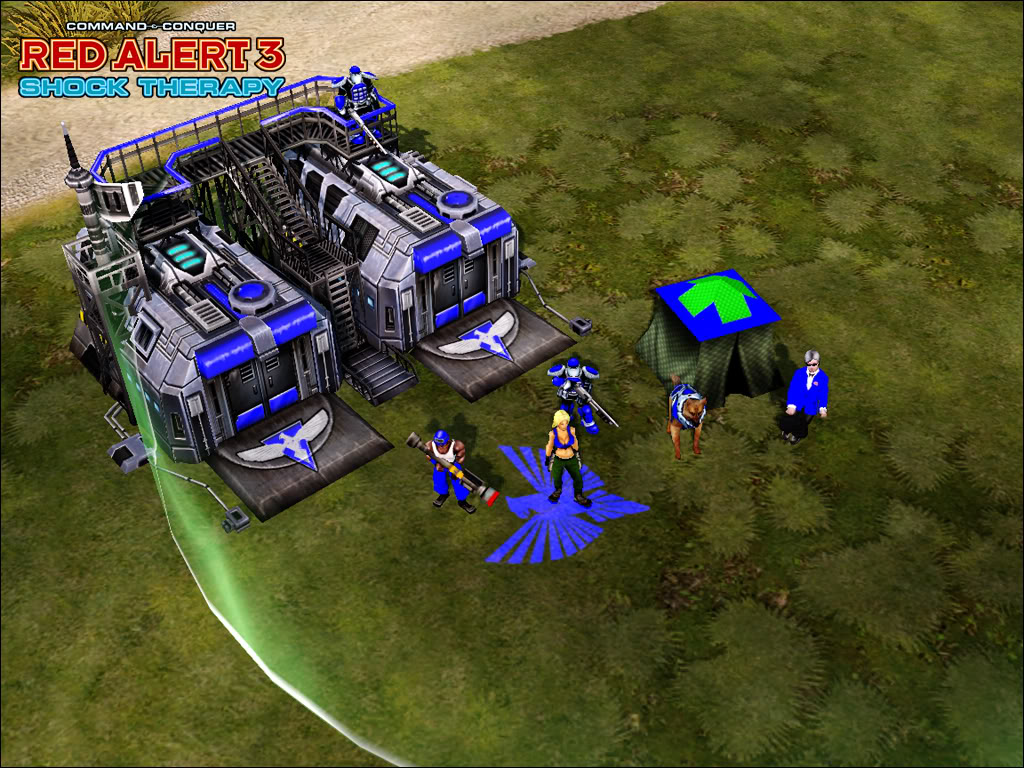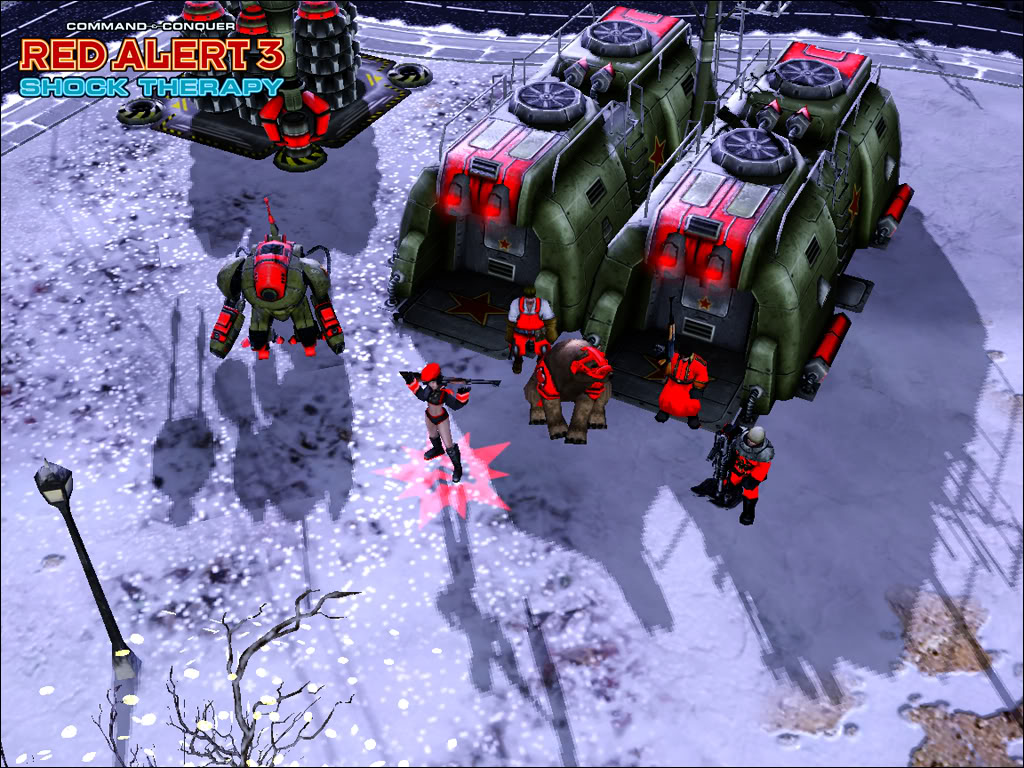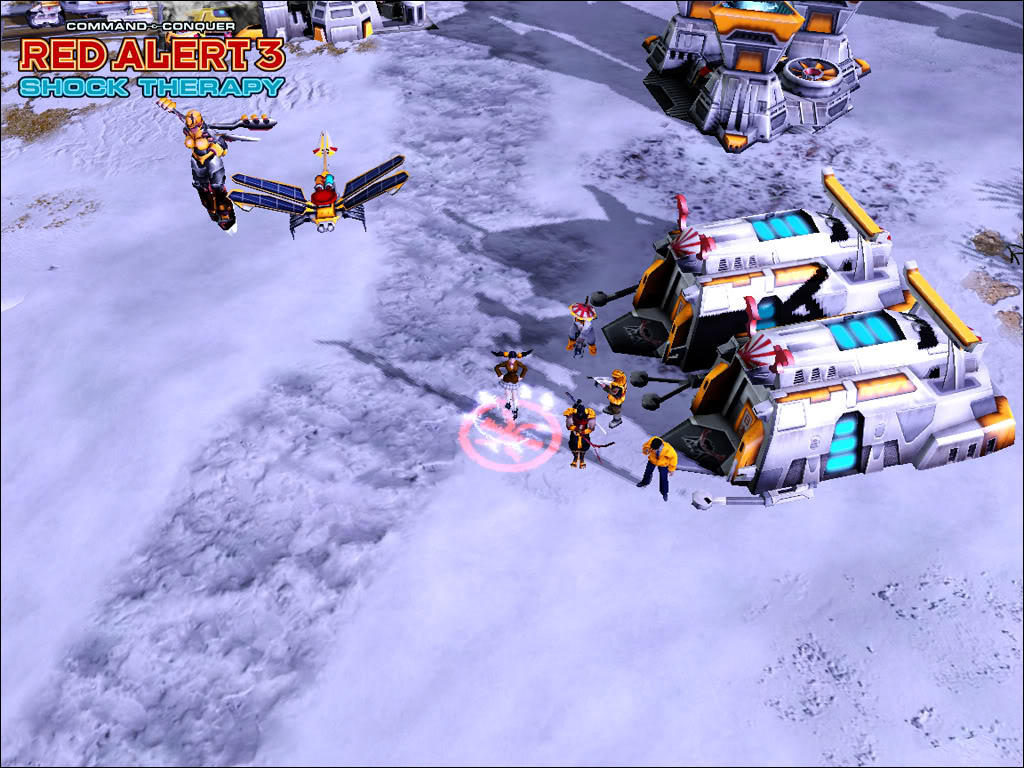 Another update is the "Classic Warfare Mode" check box for multi-player games.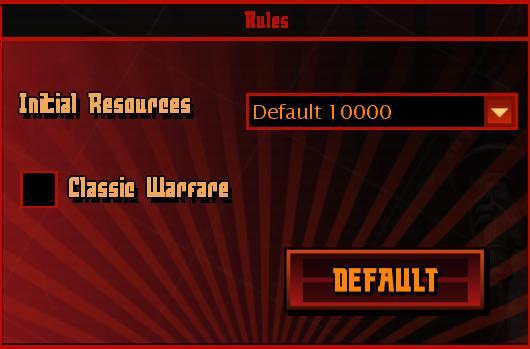 This currently only disables the super weapons (both types). Though the effects of this mode might expand in future updates.
Other changes:
There are a lot of changes done. Ranging from the edited Sleeper Ambush:
To more visual changes.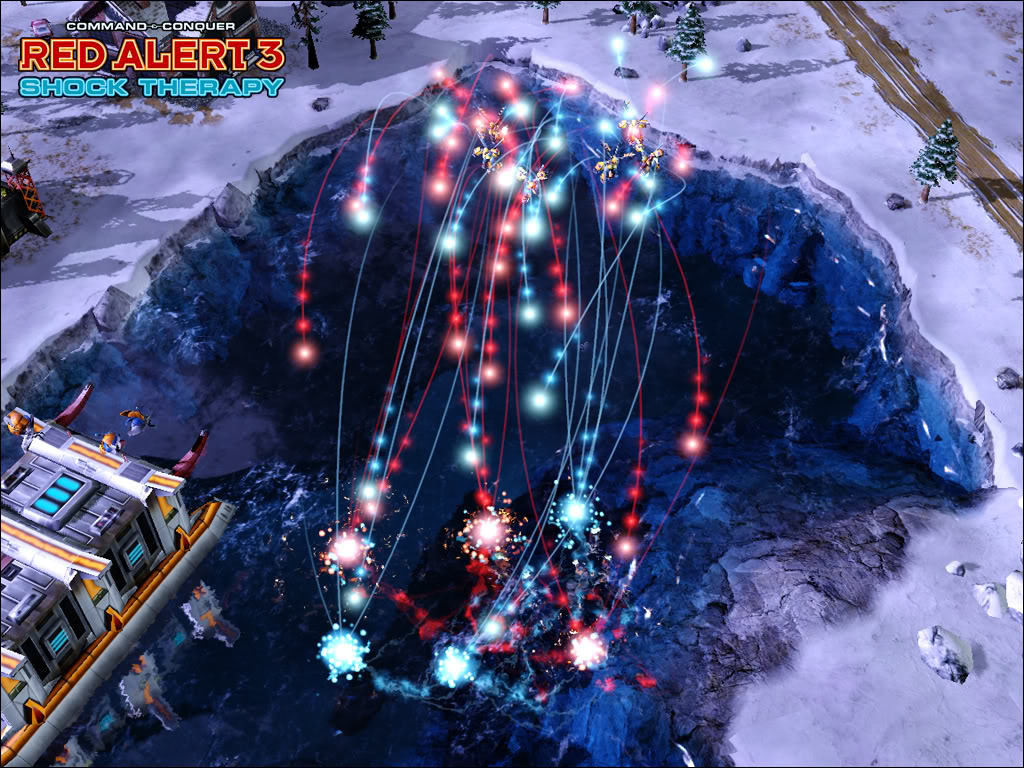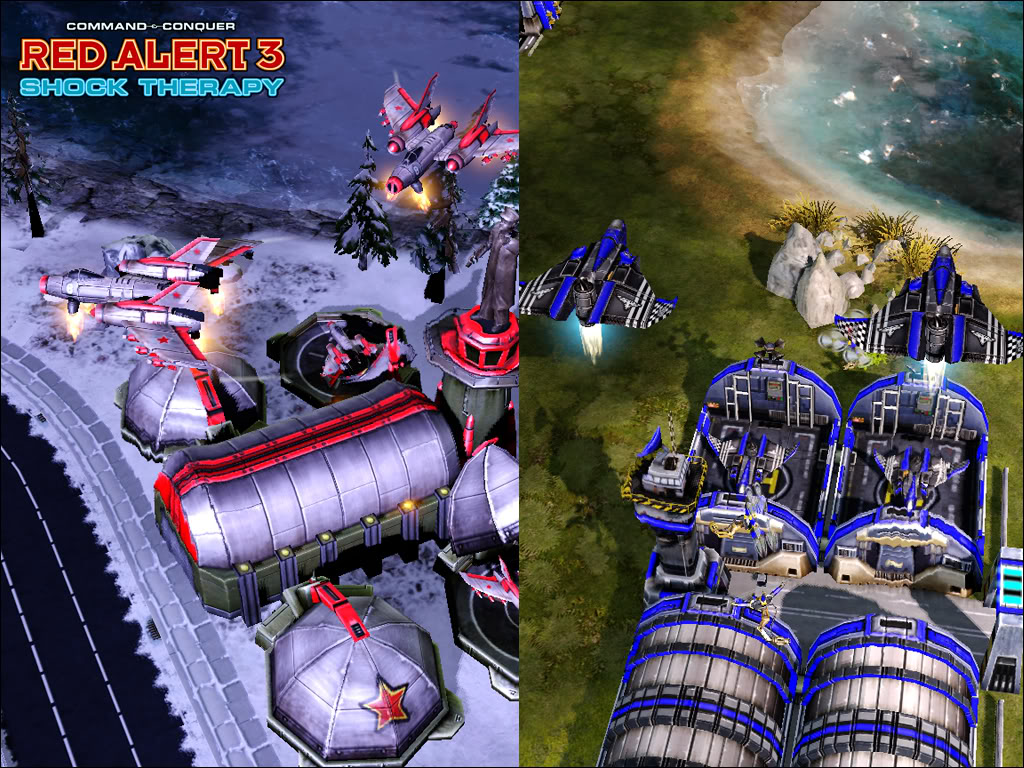 Aircraft exhaust now distorts air.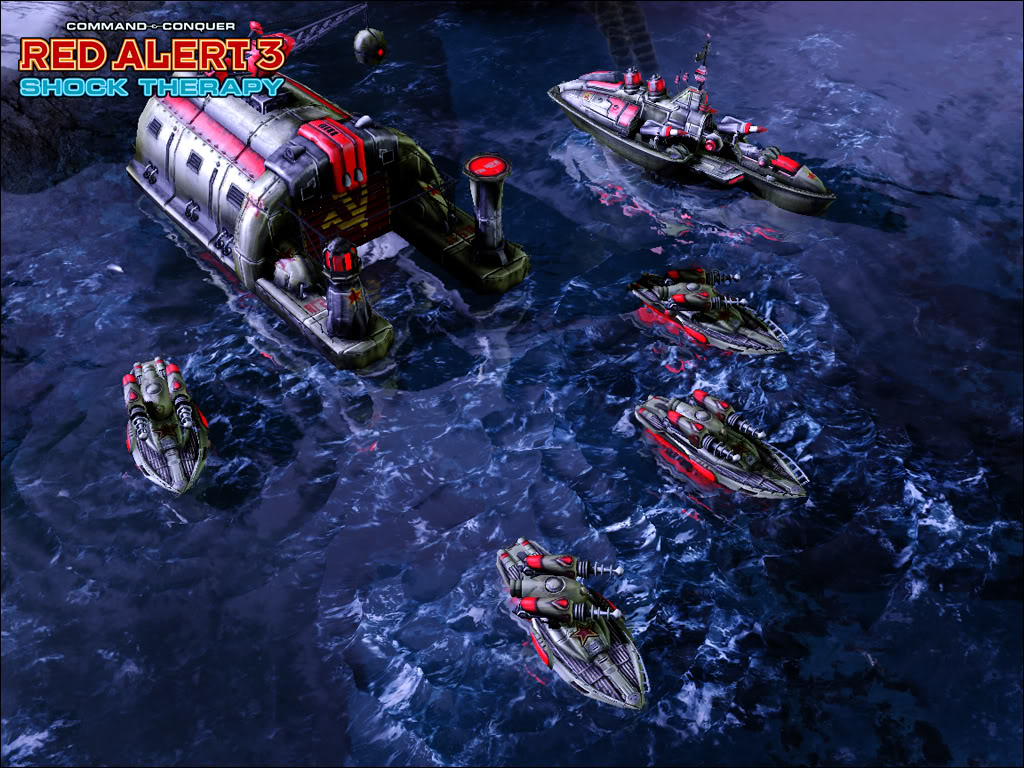 Updated Stingray skin. It's been changed to the 'Alpha skin' seen in some of the earliest screenshots.
And these are just a few of the changes made. All the changes are listed in the Readme file.
As a final note: No balance changes have been made so-far, and won't be made until we have completed our 1.01x Beta.
Download
You can download the 1.01b version here.
We'll also host the mod on our forum soon.
Feedback
All the feedback and suggestions from the Beta forum can be posted at our Forum.

Future plans
The next update will focus on adding all the Uprising units to the mod, which will be the main purpose of the 1.01c release. After the 1.01c release, we'll continue with re-adding the "Super Abilities", and balance changes.