Today we are talking about ships, because there has been an update to the game, and now every captain has their own ship!

In our last article greenlight is over and other news, we talked a bit about the design process and how each ship has origins in historic ships, as well as reflecting the personality of the captain commanding the it. Today we are going to be focusing on the potential unique abilities of each ship, and take a look at how the game looks now.

Firstly lets take a look at the final form of Leowin's Frigate: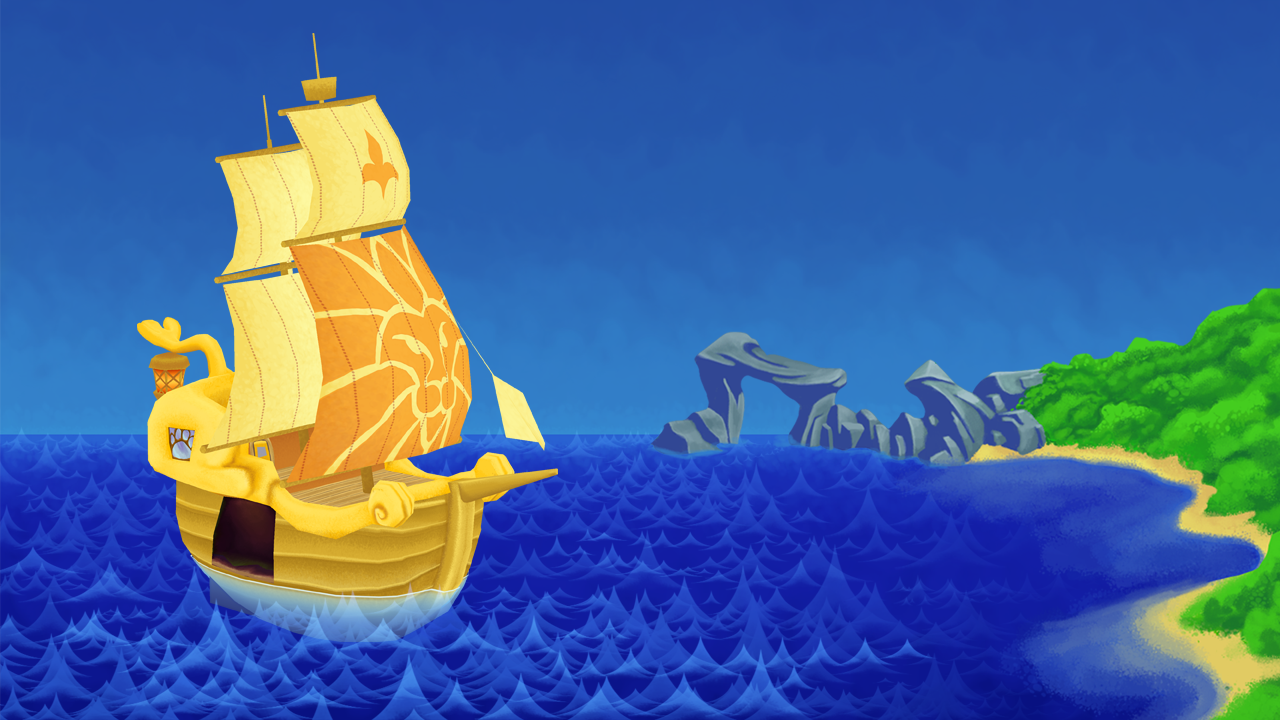 The golden rim, in the shape of lions paws and the tall straight masts makes her ship stand out as a fierce and proud combatant - of all the ships, Leowin's frigate has the most sails, it might make her the fastest scoundrel of them all, but she may also have cannons which are easier to reload or able shoot further, to reflect her explosive personality.
The shady corsair merchant Aldha sails a galley: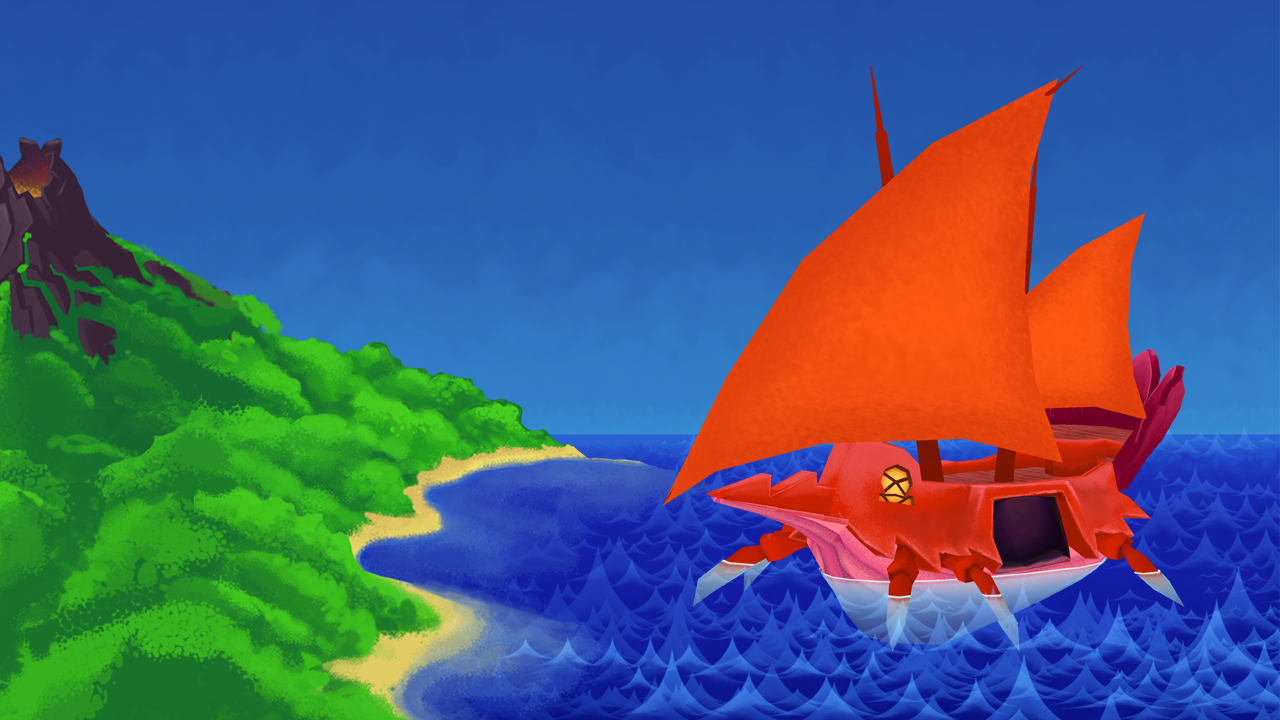 The arthropod legs on the side of the ship, along with the long bowsprit, the fin-ornaments around the poop deck and the round windows in the forecastle makes the ship resemble a shrimp. While galleys were primarily propelled by oars to the side, Aldha's galley has been built to rely on the sails much more, and only supplement with the legs when needed. It is possible that due to the legs on the side Aldha's Galley is unaffected by seaweed, it is also possible that he is able to sail faster or navigate more precisely.

Ngisi is a mystic, his ship may or may not have been built by mortal hands: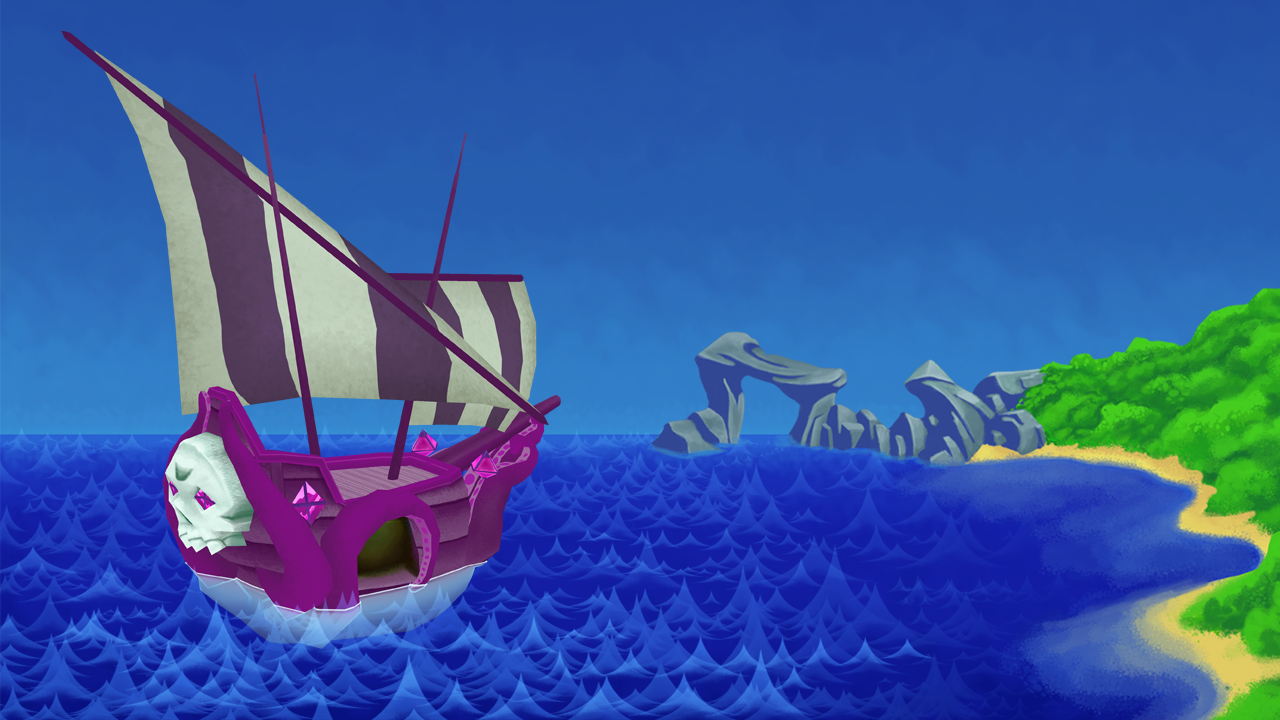 His ship has a hull similar to a french flute ship, adorned with tentacles and a skull, the masts and sails however is of almost medieval design, making the origins of the ship more mysterious. The mysterious nature of Ngisi's ship could mean the ship was able to use powerups for a longer duration, it could also mean that the ship was supernaturally fast,

Haima sails a turtleship, with scaled roofing that looks similar to the scales on her belly: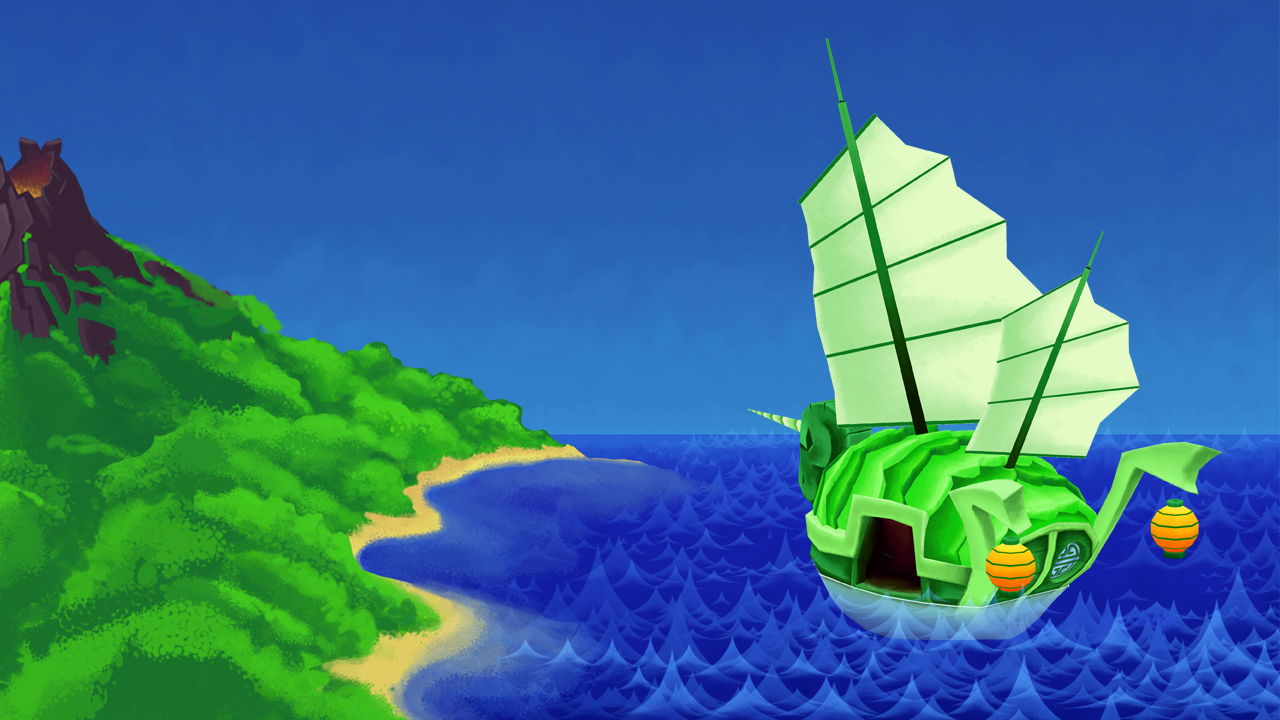 Her turtleship is inspired by korean warships of the same name, historically they had oars but Haima's turtleship does not. Haima is elegant, and while the turtleship is bulkier and more robust than any of the other ships, the windows and the "fins" on the stern are ornate and delicate, as is the figurehead on the bow. Her ship could be sturdier, it could also steer better than the others, making sharp accurate turns, making her a precise and deadly foe.

Thank you for reading about the ships of scuffle scoundrels, remember that none of the special abilities of each ship are set in stone. Let us know what you think could be cool! Thank you, here is a bit of footage of how it looks now: