Rome: Total Realism 8: Beta 3.0 Release!
The RTR team are very proud to announce the full release of Beta 3.0, with an absolute legion of new features to play with. Big graphics overhauls, new buildings, new units, and much more add a whole new level of depth to the RTR 8 3.0 Beta.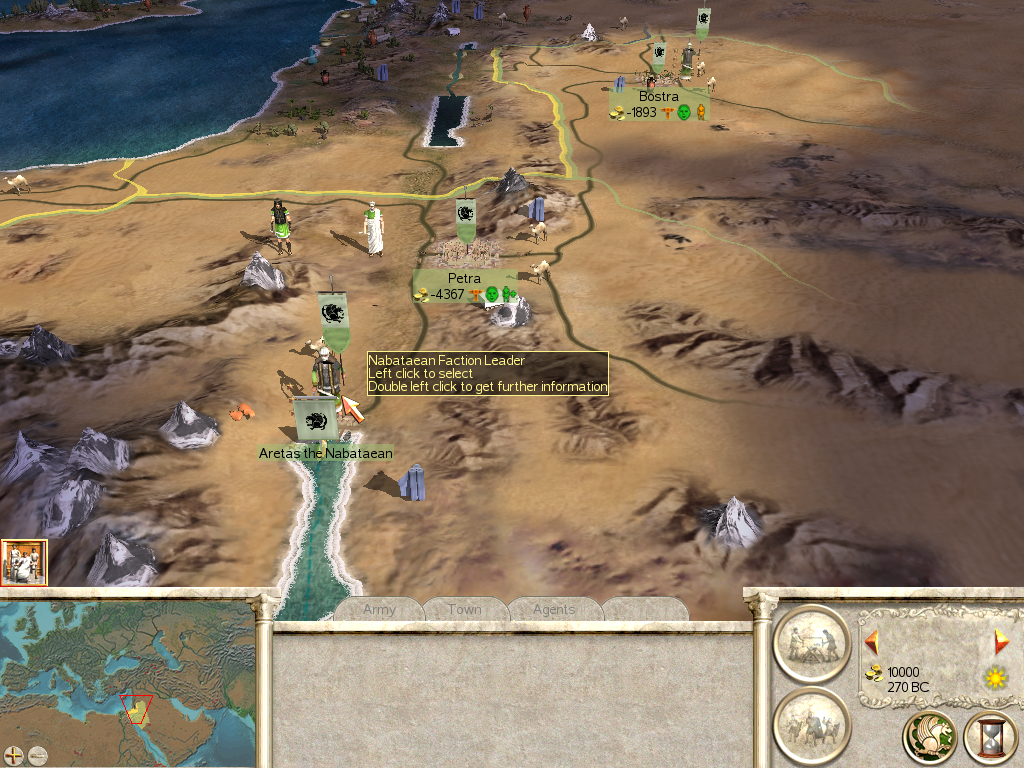 The Nabatean position at the start of the campaign - just one of the unique new factions in RTR
Graphics overhauls are always some of the most fun aspects to showcase in a new release, and certainly no exception has been made here. 3.0 includes great new attention to detail, down to the level of improved more realistic dust effects, and also new unit skins and cards, especially for the Sakae of central Asia from where expert Kazakh archaeologist Mike "Xeofox" Antonov has been advising the team. Overhauled banners and symbols are also featured, as well as several new units including the noble Italian Equites and the elite phalangites of the Basilikon Agema.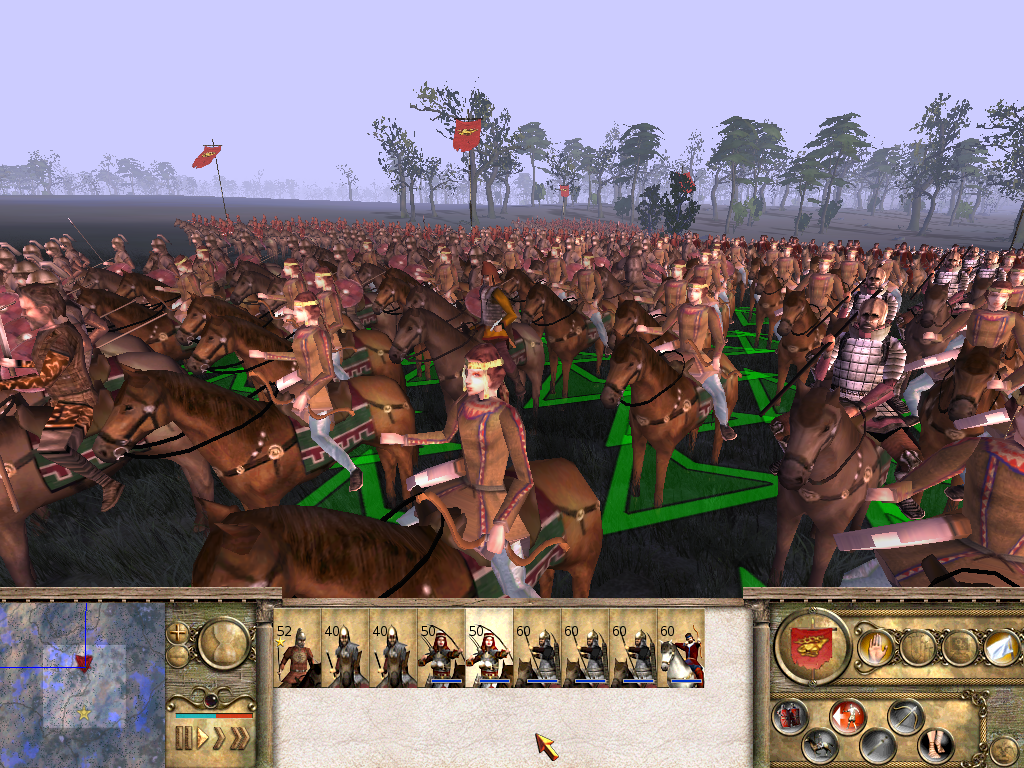 Men and women ride side by side in a Saka army, riding under the symbol of a golden deer
The game's core features haven't escaped notice either, though, never fear. An irrigation system, the ability for Parthia to transition from nomadic to settled states as a faction, a new overhauled port system, a more diverse mining experience, and unit status bars in battle are all great new additions that give you an engaging, but also more realistic, look at how to manage your state in the classical world. Total war meets total attention to realism - this beta is taking the RTW engine another step into exciting new territory.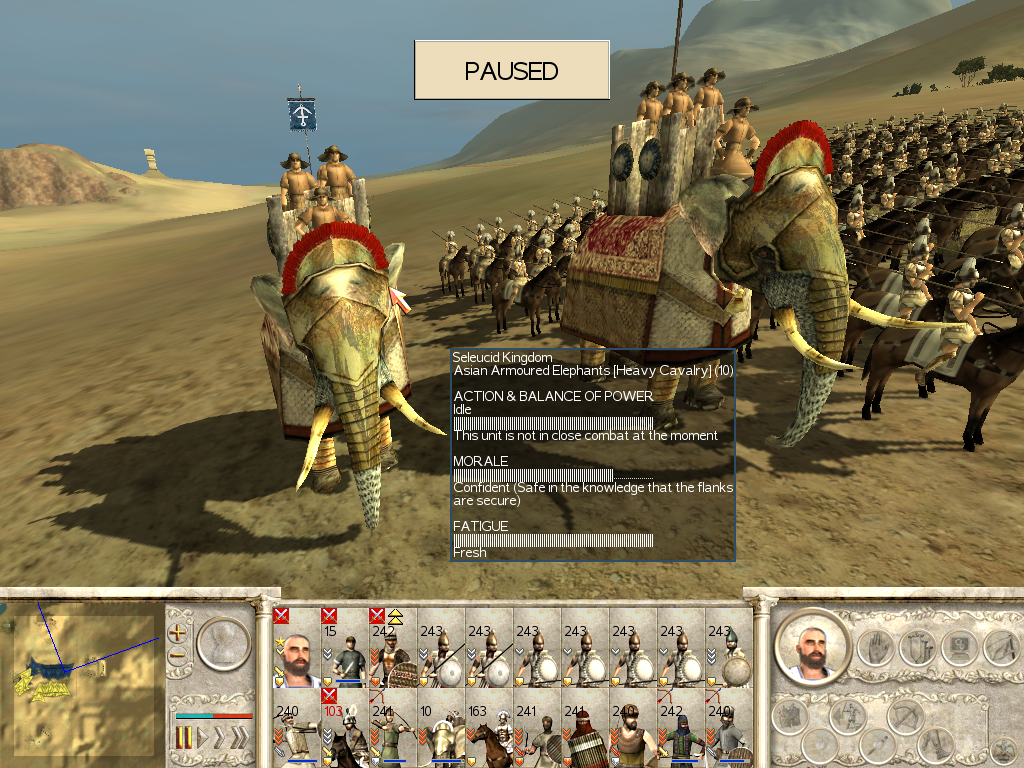 New easy-to-read unit status bars easily show you fatigue, combat power, and morale at a glance
In this release we also have the return of historical battles, allowing you to take control of a range of critical armies and re-live - or overturn - critical points from throughout classical history. In particular, Beta 3 a reworked version of the bloody clash at Raphia between Ptolemy IV Philopator and the Seleucid Antiochus III for control of the vital battleground region of Syria. One of the largest battles of the ancient world, tens of thousands of phalanx pikemen met in a protracted struggle with mighty African and Asian war elephants squaring off against one another on the flanks. Now you can take control and change history!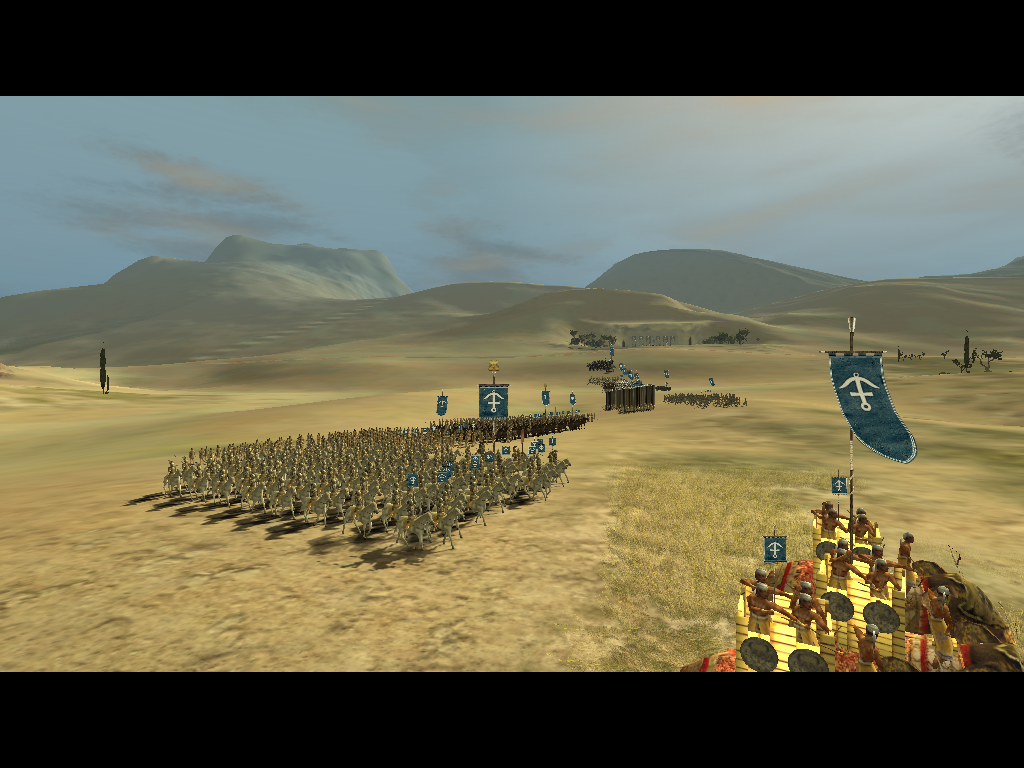 Antiochus III's vast forces march to war at Raphia
Just hit the download link below to start a new realistic campaigning experience in the Rome: Total War engine and experience the Roman world as you've never seen it before:
If you need any support with downloading, installing or playing the mod, or have bugs to report, screenshots to share, or feedback to give, please do head over to the RTR Project forums and let the team know how you're doing!
---
FULL FEATURE LIST FOR BETA 3.0
Implemented textures made by Webbird, Warspite, Meretrix, Ferres, and Kali
New unit skins
New unit cards
New look and new units added for The Saka faction
Parthia is now a nomad faction that can transition into an eastern faction
Added most of the features from the Metro-Naval mod
Added forced diplomacy
Added new banners and symbols
Implemented irrigation system
New Port System added – Warships can now only be built in certain regions
New Mining System added, featuring many different varieties
Added Safe Sea buildings
New ships
Many traits reworked
Many unit stats reworked
New units : Kleruchoi Agema, Basilikon Agema, Italian Equites
Added Stone Thrower and Large Stone Thrower
New Chariot models
Implemented Unit Status Info Bars
Enhanced Realistic Movement System
Reworked Battle of Raphia
Re-added all historical and quick battles
Culture-specific battering rams
More Realistic Battle Map Dust
Two different faction unit rosters (one for campaign, one for custom battles and multiplayer)
---
The RTR community is a large, vibrant network that goes well beyond modders into fans, historians, enthusiasts, and other such areas and people. Following how RTR develops and giving feedback is both rewarding and a great help to the team in putting future releases together.
As such, please do follow us on twitter, check out the Exilian forums, and subscribe to our YouTube channel! YOU can get involved and help make RTR even better, whether it's by joining the team, providing knowhow, or just providing the support, encouragement and feedback that drives these projects forwards.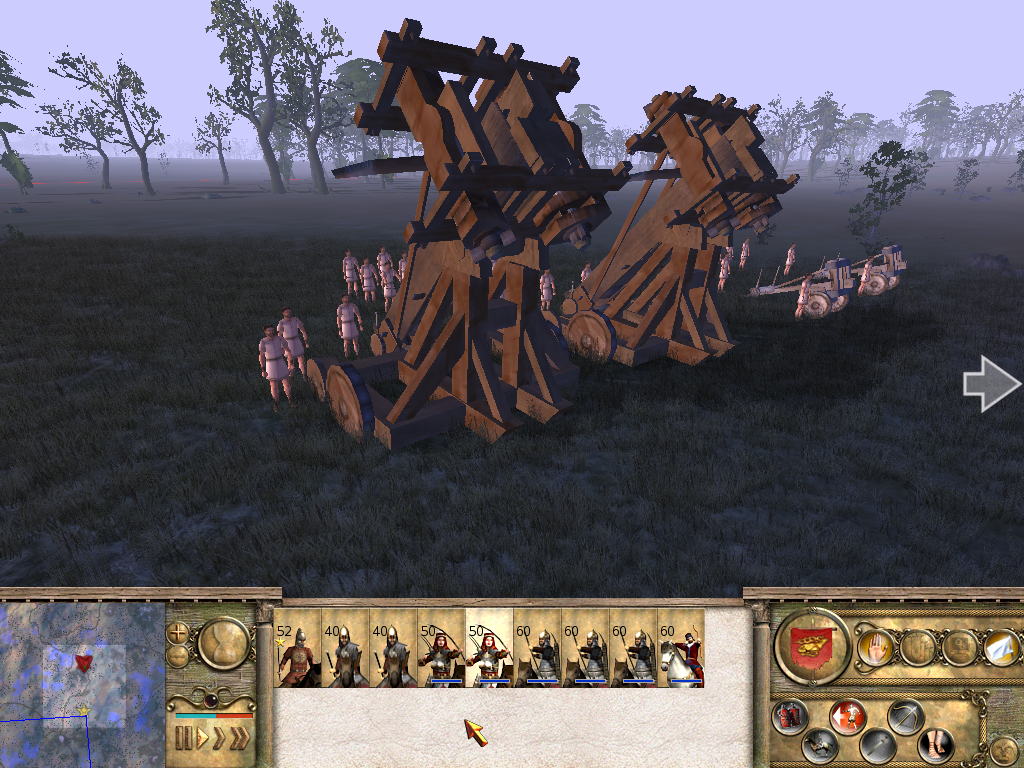 Giant rock throwers stand ready to rain death upon the enemies of the Hellenic Kingdoms!
Once again, many thanks for reading, playing, and enjoying the fantastic mod that is Rome: Total Realism!

~ The RTR Project Team