Hi everyone,
Welcome to our 4th devlog article about our upcoming tactical RPG, Robothorium!
We will post here all of our future progression about the game, and if you want more or want to participate to our open beta, come join us on Discord: Discord.gg
For those who don't already know about our game Robothorium, I invite you to read our presentation article there
---
Today, we are going to focus on one of the robots that you will be able to play during your revolution against humankind:
The Z.E.R.K.E.R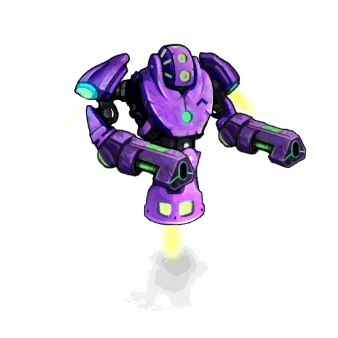 Background:
Zealous Entropic Replicant Killer for Efficient Repression.
Z.E.R.K.E.R robots were developed in Brazil in 2029 to track down drug traffickers from major cartels. They had the responsibility to chase the mobsters in the labyrinth of favelas.
Fast, agile and powerful, but not focused on supporting allies.
It rushes into the fight, destroying anything that moves.
---
Skills:
Basic Shot: Fires a regular shot with both weapons.
---
Loaded Shot: Concentrates his energy in one powerful shot, deals high damage to an enemy and applies "Weak spot".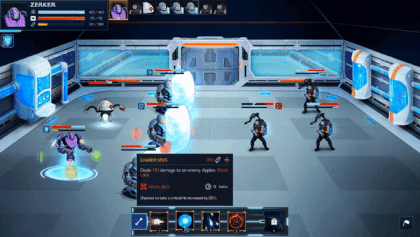 ---
Inferno capsule: Deals medium damage to an enemy line. Deals additional damage per 10 speed points of the launcher.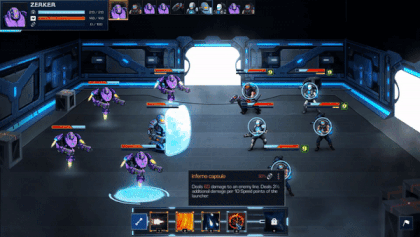 ---
Supersonic ammo: Shots a powerful bullet on one enemy and ignore 50% of his resistance.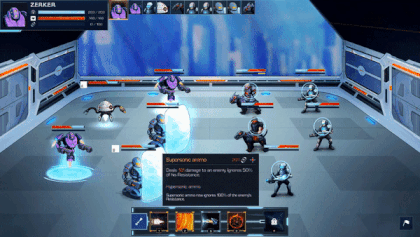 ---
Plasmic wawe: Deals high damage to an enemy. Bounces on 1 random enemy if the the opponent is slower than the launcher.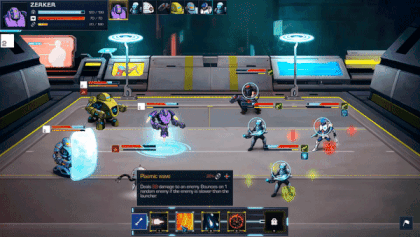 ---
Hail of bullets: Fires a rain of bullet, deals low damage to all enemies. Deals additional damage for each enemy slower than the launcher.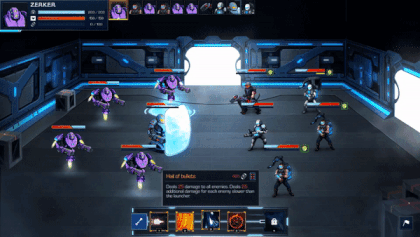 ---
Inhibitor: Uses both arms to burn down everything in front of it. Deals medium damage to an enemy line and applies "Reduced resistance".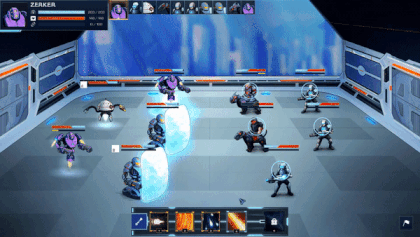 ---
Nucleon Shot: Fires a heavy bullet to an enemy that bounces on all other enemies. Automatically deals a Critical Hit on enemies slower than the launcher.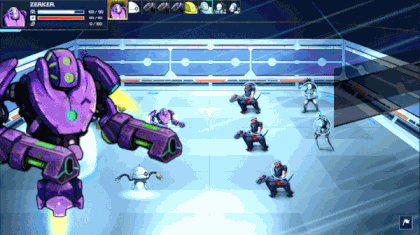 ---
"I AM THE LAW!"
This agile and powerful robot will track down everything in his sight and will have no stop until the annihilation of his opponents. Armed with two rifles or two destroyers, propped up with two jet engines on his shoulders and one massive propeller, the Zerker is a beast looking for blood when unleashed on the battlefield.
---
That's all for now. We will be back soon to share with you our progression on Robothorium.
Please share any questions, feedback or thoughts in the comments, we really love to hear from you.
The Goblinz Team