Hey everyone,
Welcome to our 12th devlog article about our upcoming tactical RPG, Robothorium. Today we talk about the last faction "The Chip" and crafting.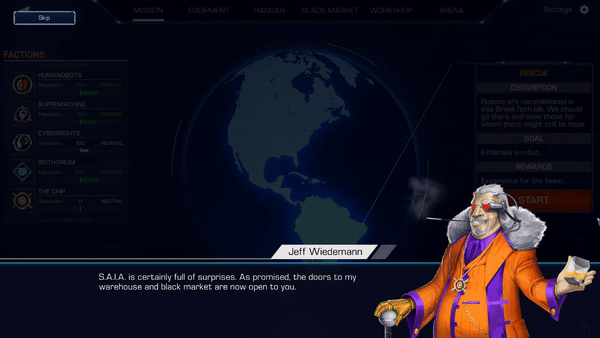 If you want more or want to participate to our open beta, come join us on Discord
For those who don't already know about our game Robothorium, I invite you to read our articles right here
The Chip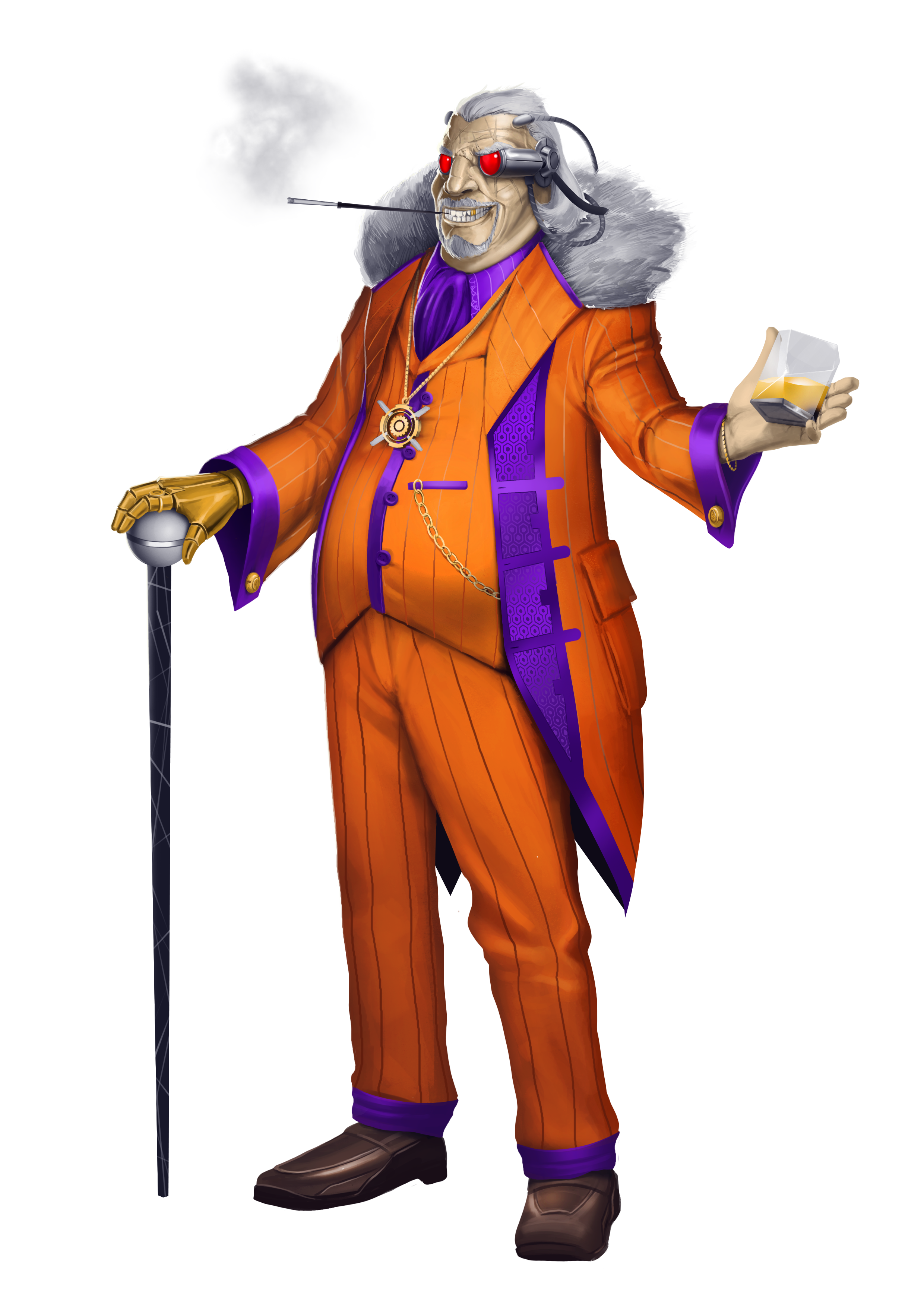 Jeff Wiedemann: "Neither flesh nor cogs in a banknote."
Jeff Wiedemann is an inventive, shrewd and self-interested man, who saw the rise to power of opposition groups as an opportunity to start his own faction, which purports to be completely neutral: the Chip. As their leader, Wiedemann controls the black market where anything available anywhere can be sold freely. He is a clever mechanic, who repairs broken robots and sometimes even improves them in order to increase their resale value.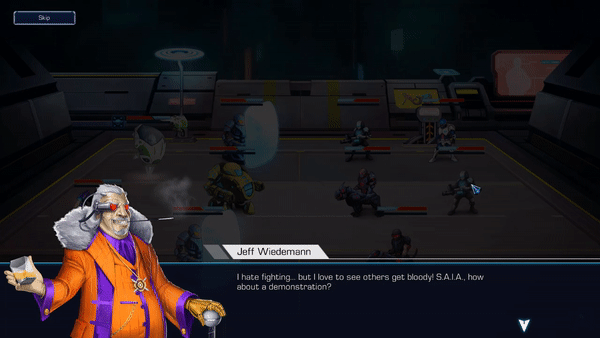 Although he is working outside of the confines of the law, he remains untouchable: BreakTech needs him and his cache of spare parts. But the truth is that he will work for anyone with the means to pay him.
At the same time, It's him who's going to give you access to the workshop and the hangar.
---
Faction Bonus: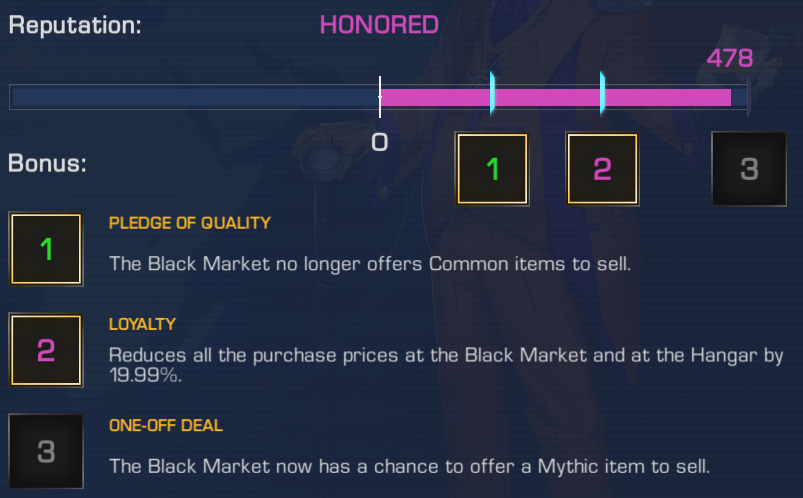 ---
The Black Market:
The special shop for buying new equipment and component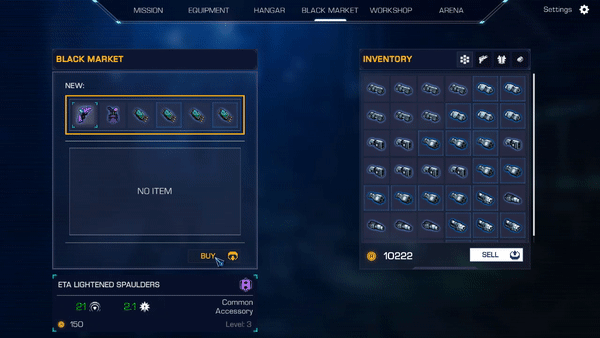 Hangar:
It is where you repair or sell your robots and buy new one.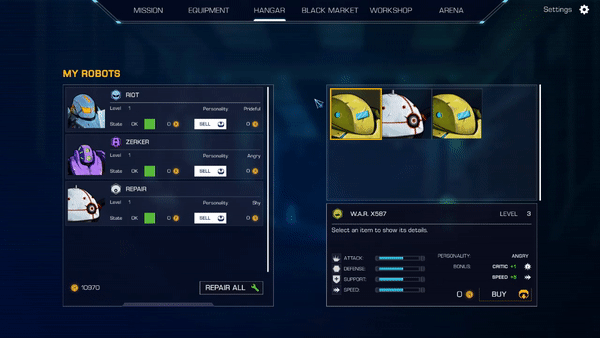 Workshop:
In the workshop you can craft new equipment and component with the blueprint that you've found and reforge or recycle your items.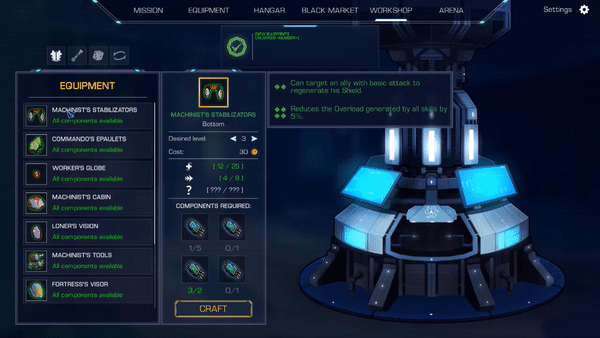 Of course, all these new items change your stats and the look of your robots.
And how it looks like in game: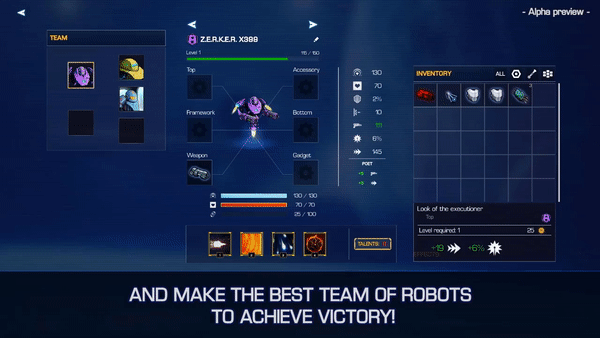 That's all for now. We will be back soon to share with you our progression on Robothorium.
Please share any questions, feedback or thoughts in the comments, we really love to hear from you.
The Goblinz Team