Robocraft Royale utilizes Robocraft's unique combat and damage mechanics creating a tense battle royale in the Robocraft universe. Search a vast, open world for the best vehicle to defeat your opponents, but be swift, 100 other players are hunting you.
Let's be honest… battle royale games are hot right now. We're all having a great time playing them, and we realized that Robocraft battle royale game could be a lot of fun. Looking at the other games, we realized Robocraft's unique damage model and fast, vehicular combat could set itself apart from the other games out there lending itself well to a battle royale game. But would it? We honestly weren't sure at all...
Robocraft Royale has not been released yet but you can register for the Alpha Experiment at the link below, we will invite you to the test via email and we would love to get your feedback on the Alpha test.
Open World
Explore a vast, 64 square kilometer map complete with cities, industrial sites, and crashed spaceships.
Battle Royale
Fight to survive against 100 other players determined to defeat you.
Vehicle Combat
Choose from hundreds of robots and vehicles scattered across the battlefield. Tanks, mechs, helicopters, and dinosaurs.
Precision Damage
Take apart your enemy with Robocrafts unique damage system. Destroy their weapons and movement systems, then finish them off.
Player Created Robots
Fight with the most effective vehicles designed by the Robocraft community. Only the best make the cut.
No Mercy!
Destroy your enemies. No quarter asked… none given.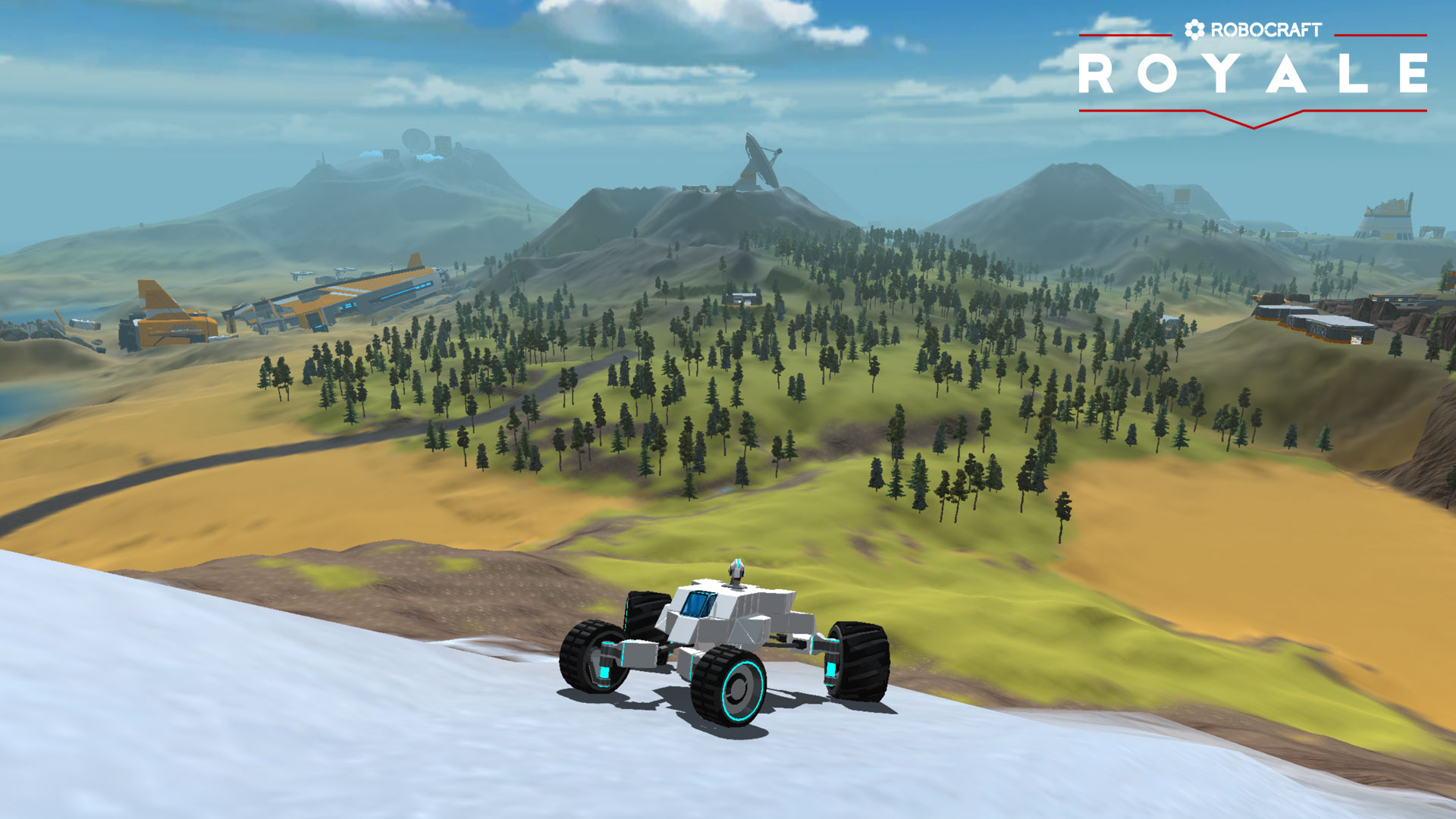 In Robocraft Royale, you start in a very simple four wheeled buggy equipped with a single laser cannon. Scattered across the map are robots with various movement modes ranging from tank tracks to wings. You will have to choose the best robot for your playstyle and fight 100 other players for domination.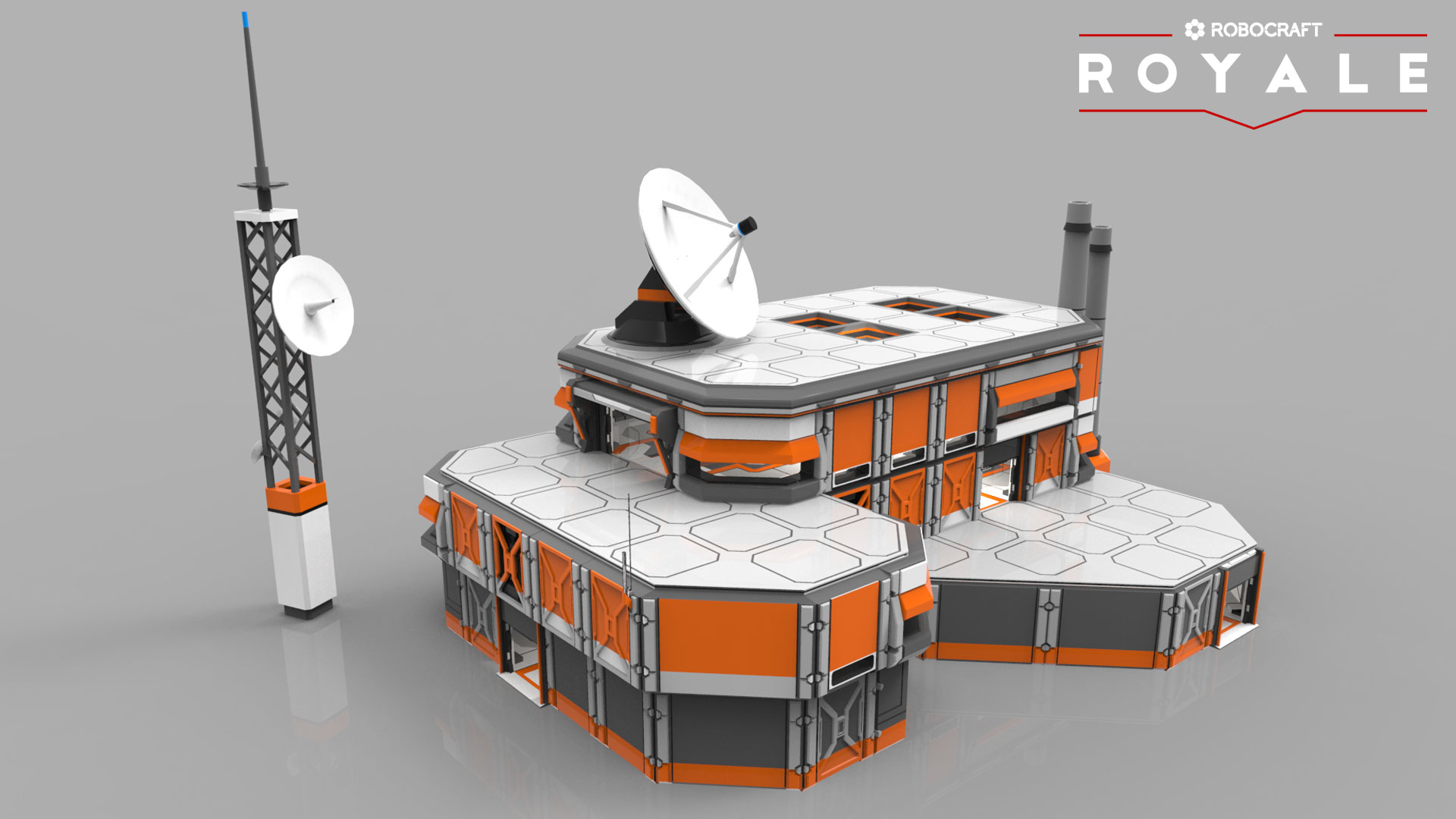 If you look at most Robocraft levels, there's very little interior building space. We didn't have time to make traditional custom structures, so instead we designed a kit intended to allow us to quickly build a variety of buildings and structures.