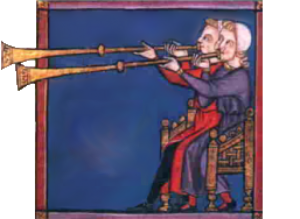 Rise of Kings could well be one of the longest-running mods on Moddb, and has proven its worth thus far, but to be honest, we always felt that it would never be finished.
---
CENTRALISATION
AND MERCENARIES


---
One of the problems with adding mercenaries to Rise of Kings was that due to how Rise of Nations is constructed, it's not easy having mercenaries shared over various different factions. In fact, some would say that the mercenaries of Rise of Kings are its main selling point. Moreover, it also felt ahistorical that as factions progressed socially and militarily, they would still be stuck using units which were woefully underpowered.

With this regard, we have started to introduce the concept of Obsolescence. Obsolescence is when European mercenary units cease to be as powerful as they ought to be because they are facing newer and more dangerous armies, and will have to be re-armed and integrated as the centralisation of civic and military administration takes hold.
With this regard, we formulated the following rules:
1. Only Catholic factions will suffer from Obsolescence
2. Dark Age and Castle Age infantry mercenary units are affected by Obsolescence
3. If a mercenary unit has a common weapon type that correlates to a Centralisation-based unit, they will be converted to the new unit once you have researched Centralisation at the Nobles' Court.
About five units to be affected by Centralisation have been identified:
The upshot of obsolensce by Centralisation is that if you still have any survivng mercenaries, they will receive the new training and provide you a one-shot group of modern infantry for use. This is useful especially for Venice, since Venice requires infantry to support its mercenary Stradiot cavalry.
---
GRAPHICS UPDATES:
SIEGE AND NAVAL UNITS
---
Previously there was an issue with custom units where they would suffer from a darkening bug whenever they were made to turn about. We finally figured out what this issue was, and would be fixing it shortly.
At the same time, experiments with Age of Darkness have also yielded up secrets regarding how warships operate and how they are to function. We will also be fixing the animations for warships, which is something that many of you have frequently complained about previously.
---
---
Rise of Kings was always created with CtW in mind. To this end, it was decided to have two different CtWs, the Rise of Chivalry scenario that covers the period between the Treaty of Verdun and the First Crusade, and the Renovatio Europam campaign, that covers world history after the Black Death.
Rise of Chivalry is currently still in WIP as we are studying the feasibility of scripted events.
For more updates, visit Rise of Kings Wiki and check the "Campaigns" tab at the top of the page.