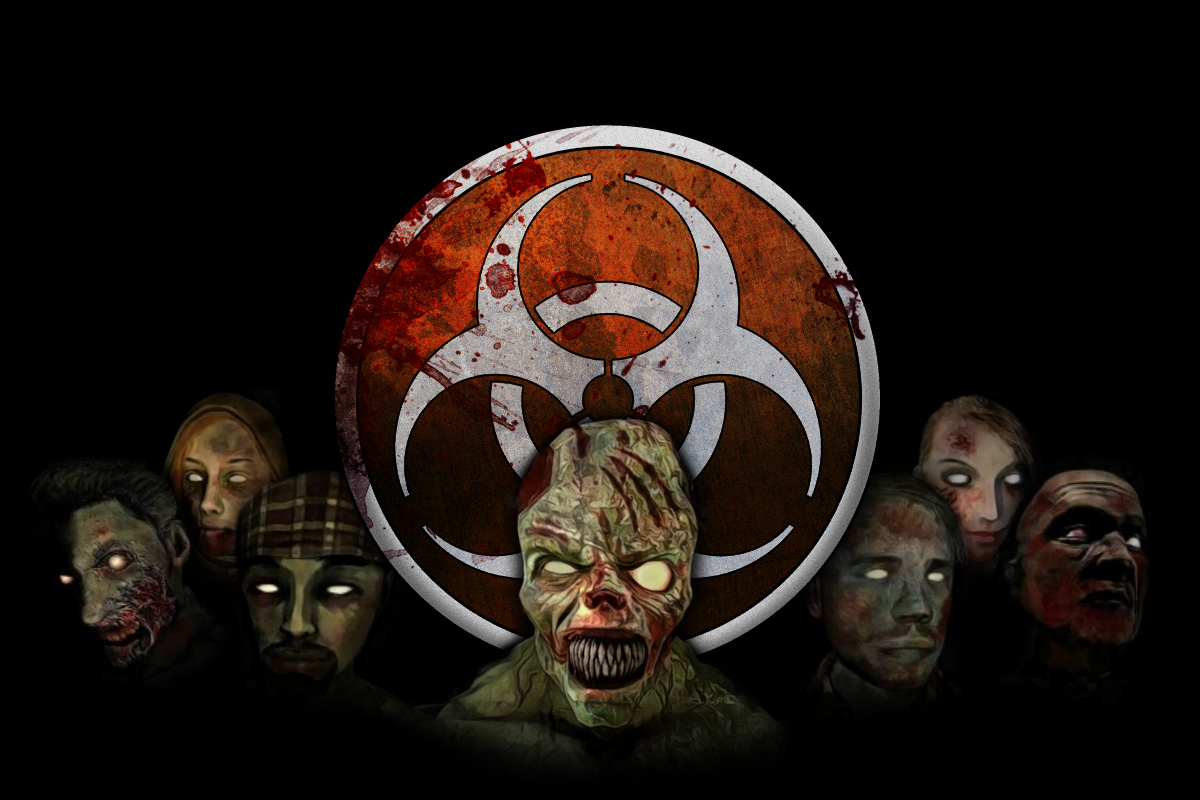 We hope everyone's as excited as our team is, as we're only 4 days away from the release of v3.0! We're working hard on the final polishing of the build, and we can't wait to share our work with you all! You can check our Frequently Asked Questions thread for more information about the v3.0 update, or ask us any questions.
We'll need your help!
As we've mentioned before, we've ran into numerous problems with code that was ported over from ZPS v2.4 which has forced us to rewrite many sections of code to attempt to get things working properly. Unfortunately, it seemed that most of the previous v2.4 code was broken, or would cause issues in some ways. In order to completely fix these issues, we went through a complete overhaul of the code about a month ago, which removed all remaining v2.4 code.
Since we only started testing this overhaul of the code around a month ago, that hasn't left us much time to find and fix issues with it. That means it's very likely that there will be bugs/issues on release that we weren't aware of. In order for us to fix these issues, we'll need your help reporting them to us! We're ready to fix any issues we missed during development as soon as we possibly can!
There's two ways to report bugs or issues to us:
Start a discussion on our Steam Community Hub's Discussion Boards under the Bug Reports & Issues sub-forum.
This also means that there is a small chance that we could possibly need to delay the release due to newly discovered game-breaking, or major issues - if any are found. We're fixing up remaining known issues, and still plan to release on December 8th, but we'll update you if this changes.
Remaining v3.0 Sneakpeeks
Sadly, the recent rebuild of the game's code, along with a string of other issues, have made it impossible to gather enough footage for a launch trailer. We plan to do one at a later date, and in the meantime will be sharing a few more sneakpeeks from the coming update;
JonnyBoy did an outstanding job creating new first-person viewmodel animations for all melee weapons and firearms while you interact with an item, button or something usable. The video also teases something we'd like to expand upon after v3.0; Making cars, drawers. closets etc. lootable, to increase immersion and put more emphasis on the survival aspect of the game.
In the video, you can hear a snippet of the new soundtrack for zpo_frozenheart, by KaempeLaeske. We've decided to publish the soundtracks early, and you can stream and download the new soundtracks from his Soundcloud profile!
ModDB's 2017 MOTY Awards
Phase 1 of the ModDB 2017 Mod of the Year Awards has begun, so go vote and show your support for your favorite mods! Voting also enters you into the draw to win games from their #modlove collection.
We ask that please you give us a vote, but be sure to give your other favorite mods a vote too!

ZPS Steam Avatars
We're happy to announce our official Zombie Panic! Source Avatars on Steam.
You can start using any of them by:
Clicking the Edit Profile button on your Steam Profile's page.
Under the Avatars section, click on "choose from Official Game Avatars".
Look for Zombie Panic! Source among your recently played games, and click on "View all avatars" then select one of them to use. (Or just follow this link to view all the Avatars.)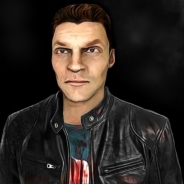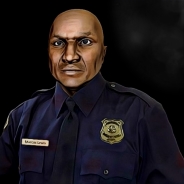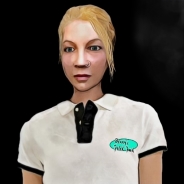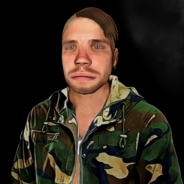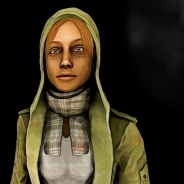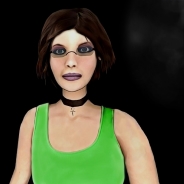 Huge thanks to community-member and Playtester, "Zombielle", who did the Survivor and Zombie portraits!
ZPS Community-Made Projects
Apart from our own initiative to bring back the game, others have begun to bring ZPS to different games and platforms - spreading the news of its revival. We were excited to hear about these projects, and we wanted to share them with you!
It's important to remember that Monochrome, Inc holds the trademark on "Zombie Panic!", and the copyright to the IP, therefore anybody would need permission from them to monetize any derivatives of ZPS. But anybody is allowed to port and use content from Zombie Panic! for non-commercial purposes, and as long as there is nothing disrespectful, offensive, or damaging to our [both Monochrome, Inc, and us, the Zombie Panic! Development Team's] business interests. That, along with permission from us, is the reason why awesome projects like these are allowed to be created!
Zombie Panic! VR
Steam user "Darkghostterran" did a total remake of ZPS for the HTC Vive, called "Zombie Panic! VR". It has all the basic concepts of ZPS; melee weapons, the official map Biotec, and a couple of Contagion's weapons, as well as zombie AI.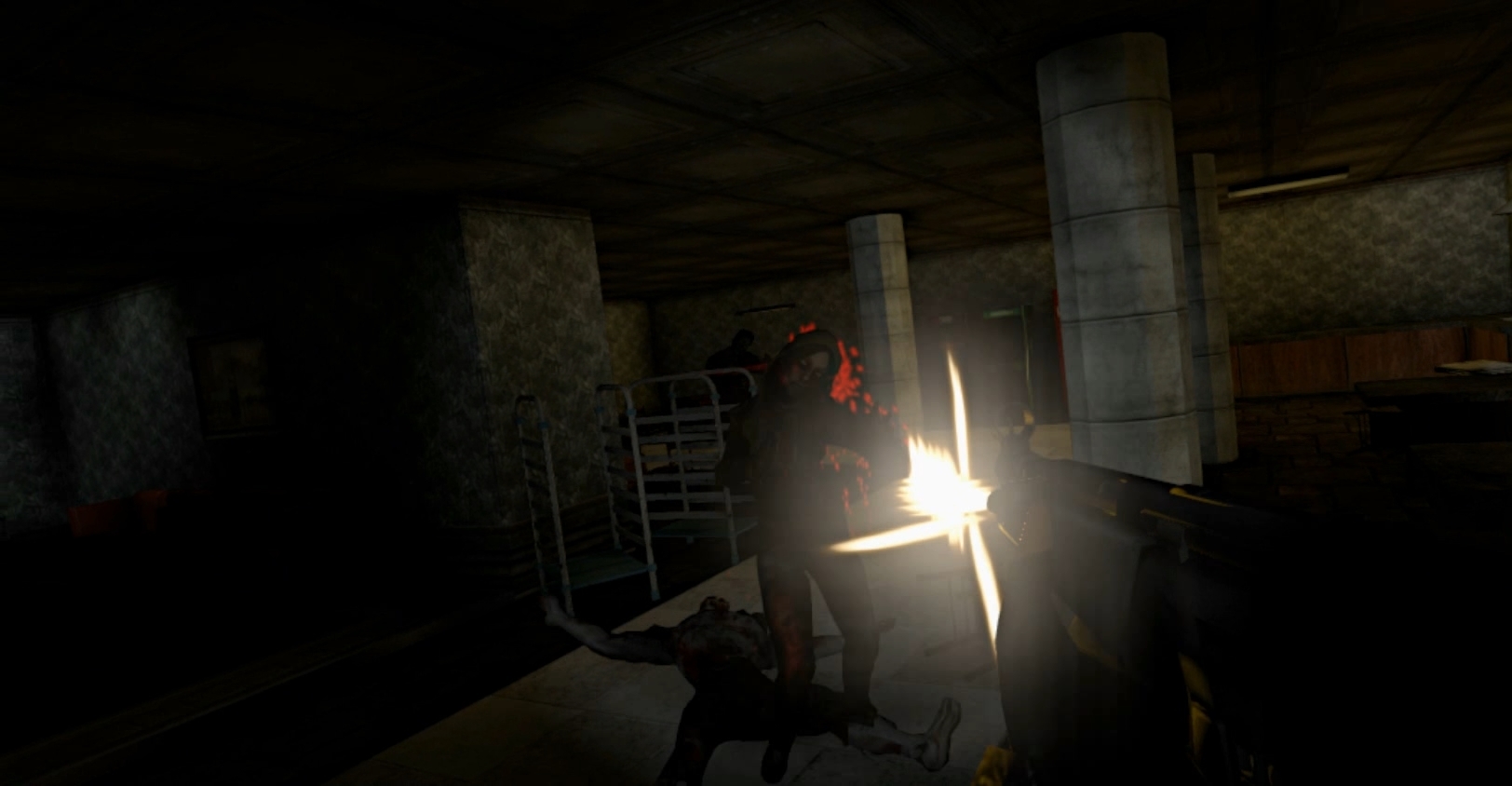 Just Panic! - A GMod's Gamemode
A fan-based project created for Garry's Mod by "Mka0207" and his team. Branching out ZPS's avenue for players and experiences to a whole new horizon.
While ZPS is built on C++, Just Panic! is built on top of LUA, which means easier modifications and creation of new scripts. The mod also brings forth an entirely different barricading experience heavily inspired by Garry's Mod Zombie Survival. This, and more, are meant to create a fresh and unique experience for both players familiar and unfamiliar with Zombie Panic!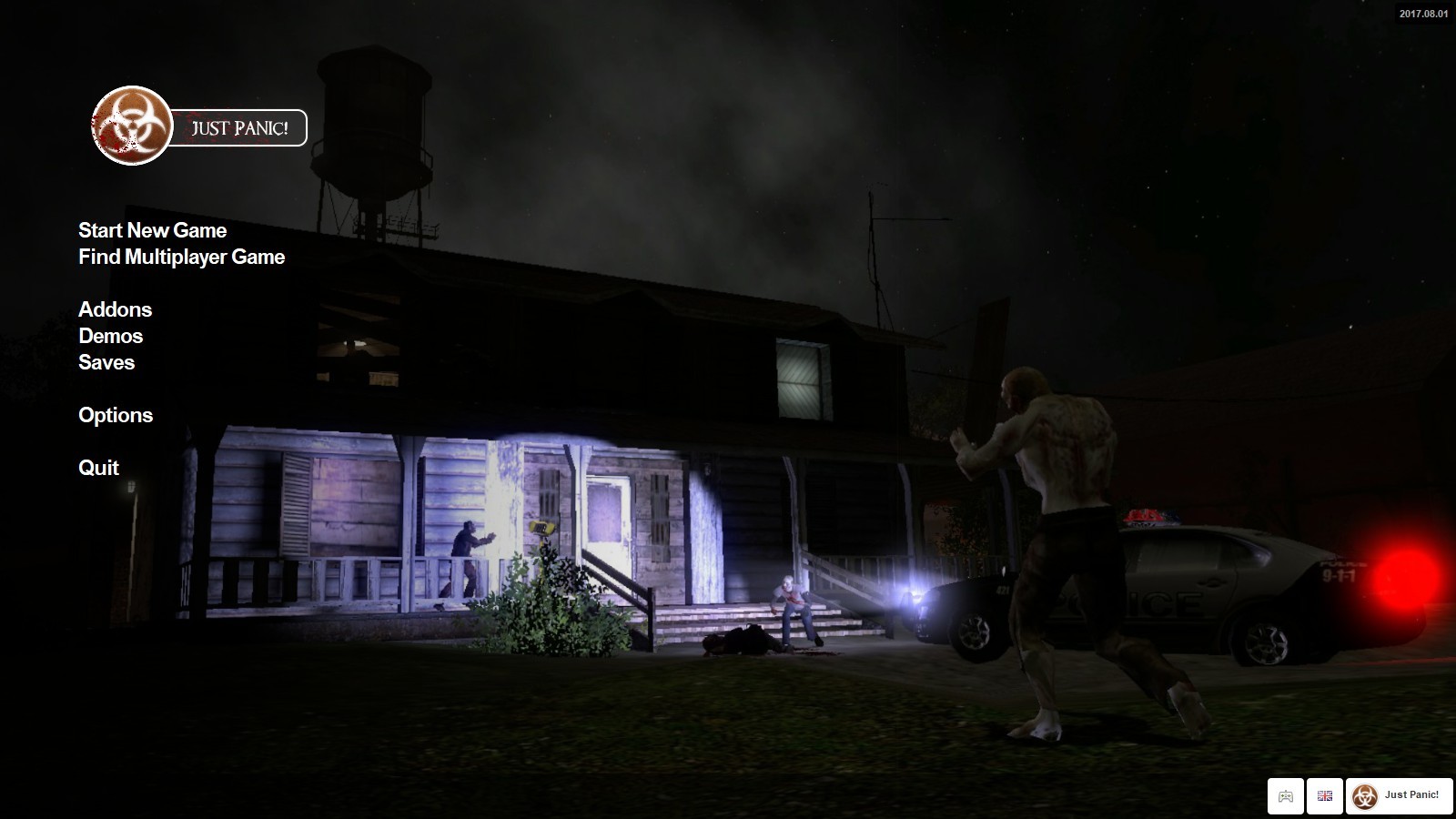 You can support and learn more about this work on their website here!
Note: The website isn't specifically dedicated to the "Just Panic!" project, but to the FWKZT community as a whole. The name "Just Panic!" is also not associated with KaempeLaeske nor the rest of our team. The name is simply a coincidence.
New Official Website and Forums
While the Steam Community Hub is convenient, we feel it lacks personality and a more complex forum system - and so our programmer, JonnyBoy, put together a new, stunning website for all of us to enjoy!

The website is also a viable place to share ideas and suggestions, as well as bugs and other issues with the game. Our team checks both - and the website, being out of direct access to players, is likely to host more serious discussions and topics compared to the community hub. The old website & forums are still up, however it has been abandoned and broken for many years.
Official Discord Server
As some of you may already know, we also have our own official Discord server! But now we're finally verified!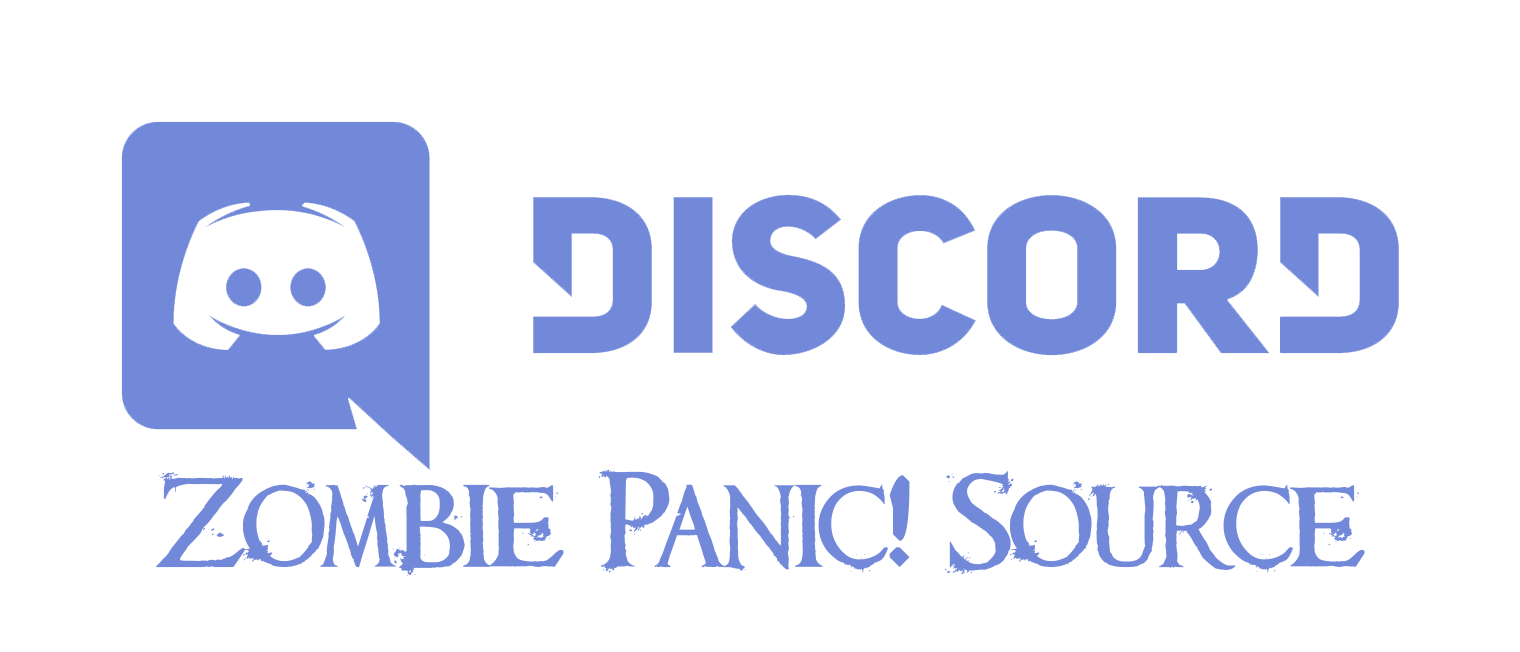 Here you can casually chat and banter with other players, playtesters, and developers about everything Zombie Panic! related or unrelated. Join now by clicking on this invite link: Discord.gg
Conclusion
And with that, we've brought you all completely up to date on what's happening with the Zombie Panic! title.
We are truly entering a new age for this game, and we cannot wait to start a new chapter in this game's long lifespan together with you all!
Follow us on social media at:
- Zombie Panic! Source Development Team