Renegade X is a standalone Tactical FPS game for the Unreal Development Kit (UDK). It is a Command & Conquer FPS game with RTS elements. The singleplayer has been released, and its tactical multiplayer will be released in 2013.
Recently we've been doing some blog updates at the Renegade X forums with new images and information. If you haven't yet seen our latest trailer, check it out below:
Goldrush
The standalone multiplayer release will feature a few remakes of C&C Renegade stock maps and a few custom maps we've designed. We wanted to design a few of our own maps to stretch our legs and refresh the gameplay.
Goldrush is one of those maps. It's being designed by Robin Nielsen who wanted to make a level inspired by the painter Bob Ross' beautiful mountains and pine trees. The level is set at dawn, giving the map a golden glow. With a custom lens flare, a nice vista, a sparkling lake, and mist on the lake, it is an interesting map to explore.
The level was inspired by an old mining facility and an Alaska-like environment, with evergreens and natural goodness. Playing Goldrush tells a story: it takes place in the U.S, where a gold mining operation was abandoned due to the uncontainable spread of Tiberium in the area. The plot of land in the centre of the level is rich with natural resources, and so Nod built a secret base in hopes to take advantage of it. The base has all of the core structures - Obelisk, Hand of Nod, Airstrip, Refinery, and Powerplant. Since it has been there for some time, the Nod base is paved and guarded by concrete walls.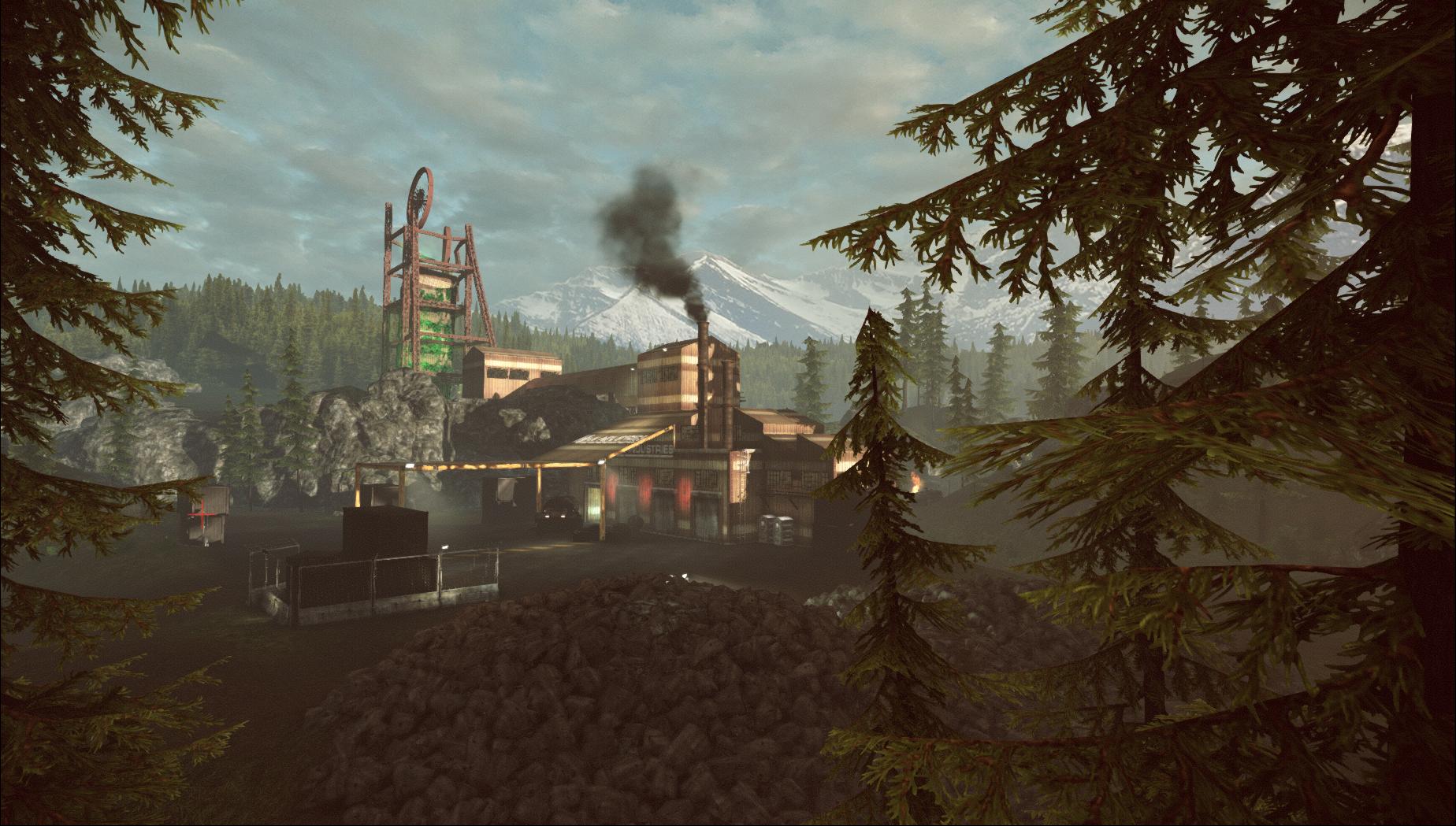 GDI recently discovered the hidden base after tracking the rapid Tiberium growth in the area. Nod's base was established on the inlet of a bay, so it can only be accessed by the shore. To eliminate the Nod threat, GDI landed on the shore and established a forward attack post. Since the GDI base is newly established, there is more vegetation, natural barriers, and scattered equipment. There are GDI ships and hovercrafts off shore.
The map design is unique. It is larger than a Renegade stock map to take the new sprint feature into account. There is a route accessible to infantry (rather than a linear tunnel) which is conducive to commando-style play: it's got trees, foliage, and watch towers. In the middle of the map there is a field for vehicles, which includes the abandoned mining facility. The two paths are connected by a hill which infantry can pass over freely.
The map has elements of both a defense and non-defense map. There are two ways into the enemy base through the field, both of which are susceptible to enemy defenses. However, through the infantry entrance, the base can be sneaked into and a watchful player can get to two or more enemy structures.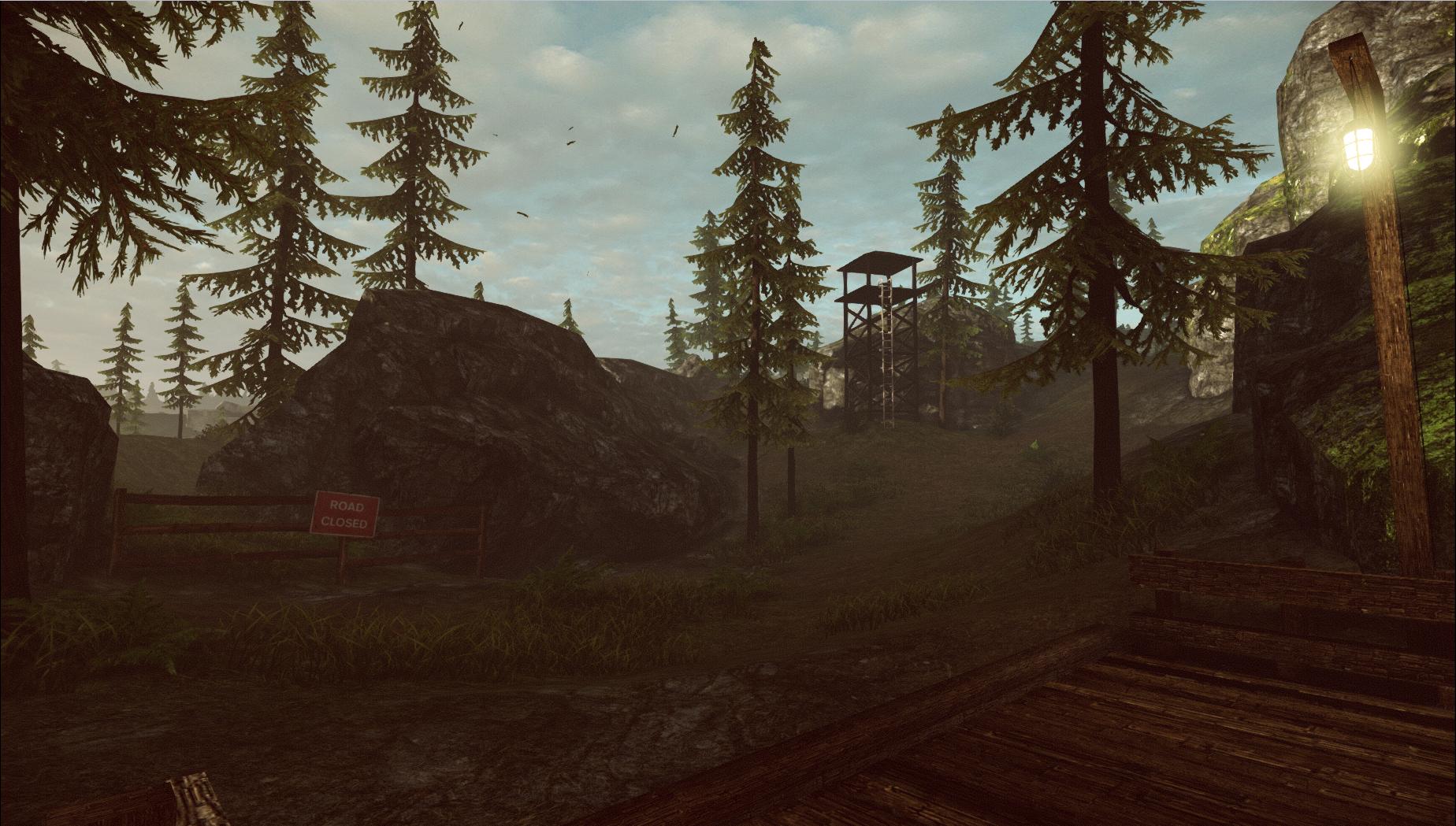 Lakeside
Lakeside is another original map that we have designed. Sander Vereecken has been on the team since the Unreal Tournament 3 days, and he created the Renegade X remake of Islands. The colourful midday scenery of Islands was inherited by Lakeside. The sun is high in the sky, the clouds overhead are casting shadows, and there is a nice rainbow lensflare. We wanted to make this map look halfway realistic and Renegadey at the same time.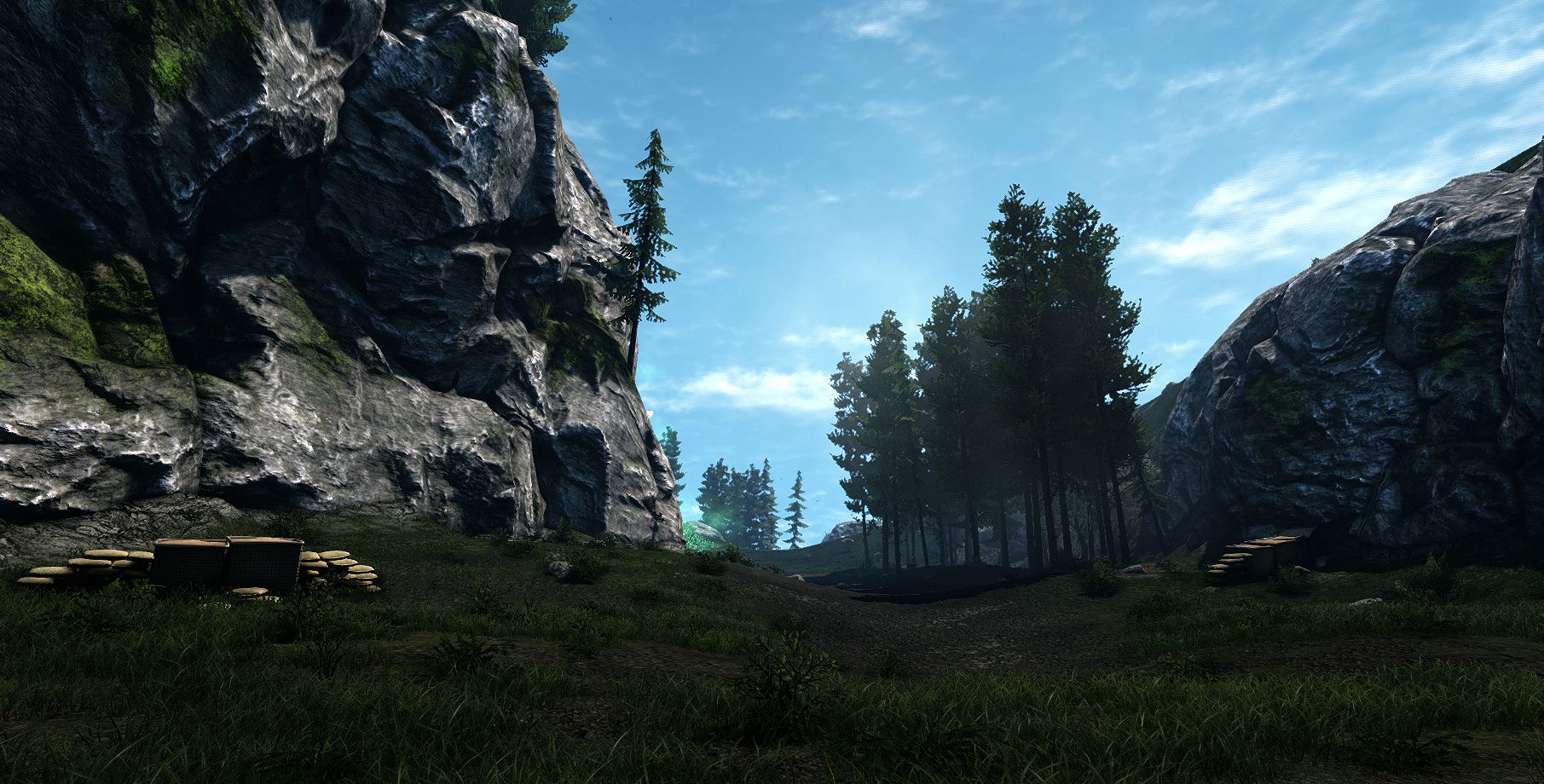 The map takes place in a mountainous environment on a lake. Nod occupied the mountains, placing several artillery batteries onto distant plains. In an attempt to sweep the area from Nod influence, GDI established a forward attack post to eliminate the Nod base defending the mountain teams. The area is also rich in Tiberium reserves. The two opposing bases are separated by a dense forest and large battlefield.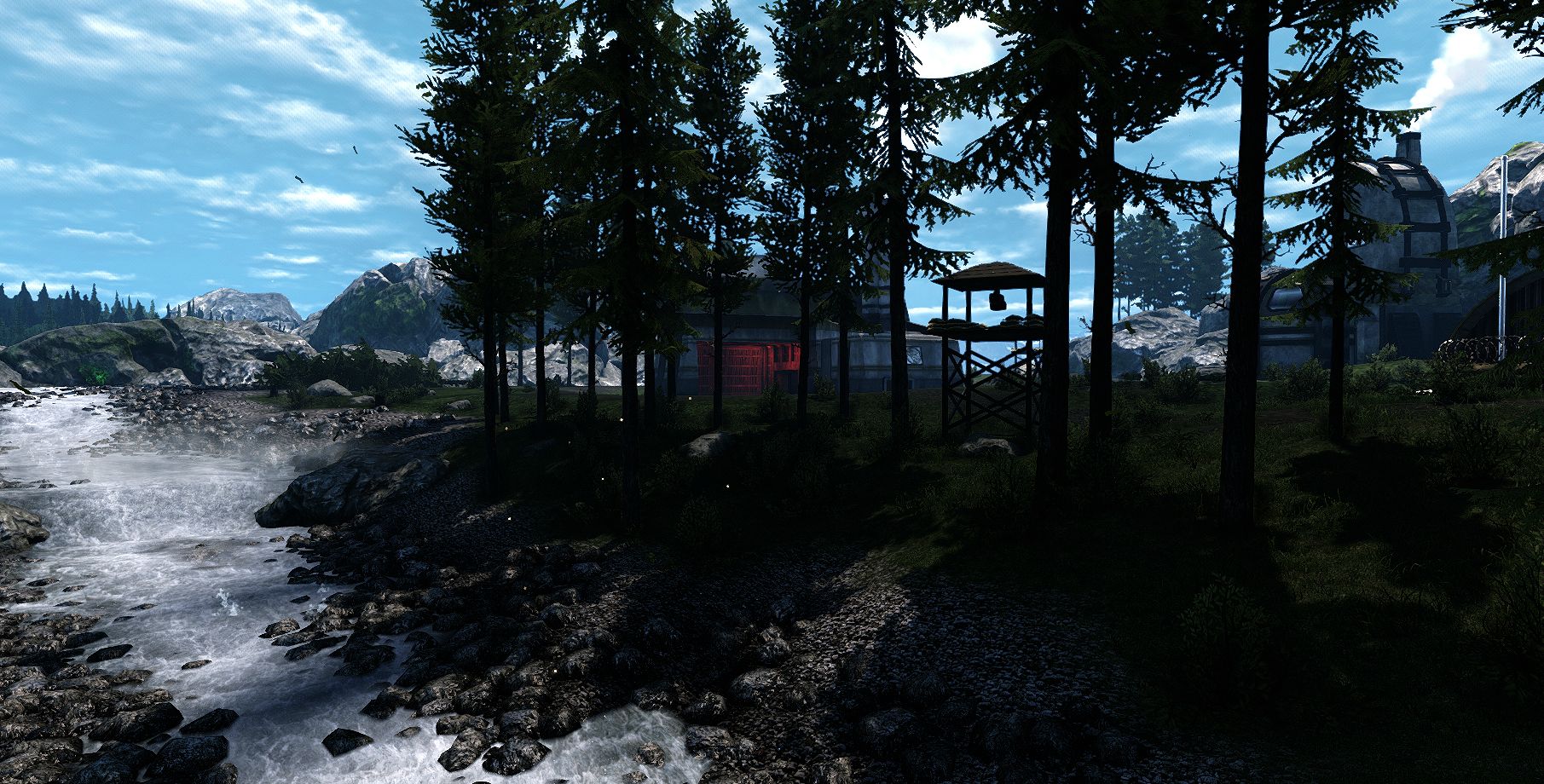 This level is a non-defense map, but there are basic automated defenses guarding each base. This means that the GDI base is looked after by guard towers and the Nod base is defended by turrets. Players have the ability to enter these defenses and use them; and when they are empty, they are operated by AI. There are three ways to get to the enemy base - either through an infantry-only forest, which is dense with foliage, clusters of trees, and rocks; or through the large field leading to the base entrance, or through a quick infantry-only cliff leading to the enemy refineries. The infantry forest also has a path that leads to the field. In many ways, this map recreates an old Renegade feel while supplying a new graphical overlay. Like Goldrush, it is a larger map, and we thought a narrow forest would be better than a tunnel in this setting. It is open to many strategies - from infantry rushes to Stealth Tank rushes, from sniping to covert missions, from quick attacks to raw armour and firepower. There will be capturable tech buildings on the field. Lakeside is one of our main alpha and beta testing maps, and we can't wait to play it with you all.
AI and Skirmish Mode
During the Black Dawn development phase we realized that one of the most important aspects of a singleplayer game were the NPCs (Non-Player Characters) that you fought alongside and fought against. In the first three objectives they needed to defend turrets and SAMs, in the fourth and fifth objectives they needed to use vehicles, in the sixth objective they needed to mount an assault, etc. They needed to fly helicopters, patrol areas, fight indoors and outdoors, etc. Unfortunately, the stock UDK AI had many flaws and could not fulfill all of their tasks. Some NPCs did not engage in battle or go where they needed to go. Some custom scripts were in place, but not enough to bring the AI to par.
We believed at the time that multiplayer had no need for the bots. That was until we began development of the multiplayer version on the UDK. At the very minimum, there were things like Harvesters that needed to work right. A harvester needed to go from the refinery to the Tiberium field and back, and each team depends on it, so it needs to be perfect. AI was also needed for base defenses.
One of the issues with the Unreal Tournament 3 version was the difficulty in finding players. Especially 2 or 3 years into the beta of an incomplete UT3 mod, finding people to play with was a challenge. We also have fans from different timezones and fans without adequate internet, and so we needed an offline option for them. We decided that the upcoming standalone multiplayer version of Renegade X will not only need bots, but have a Skirmish Mode available in 1.0.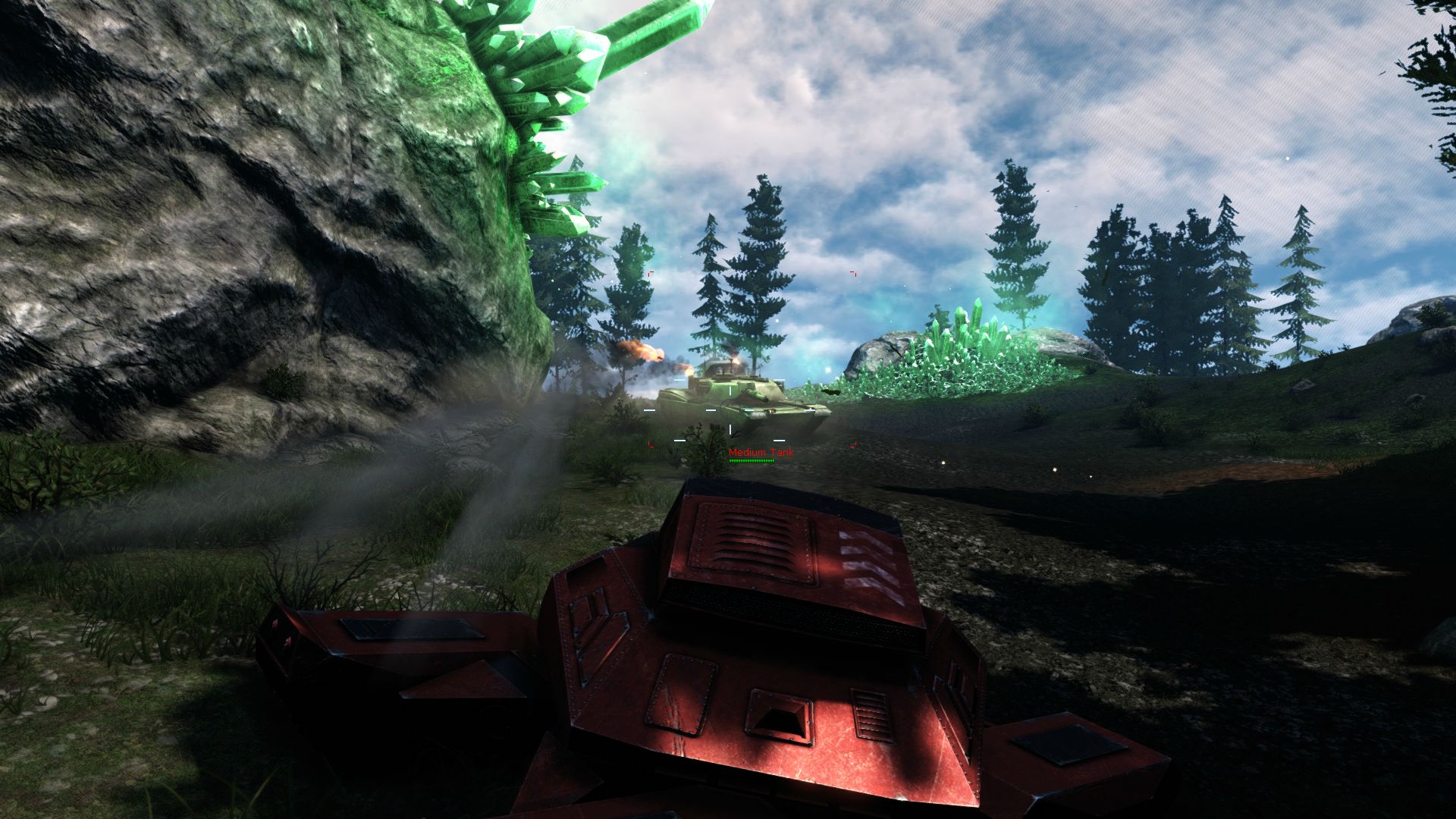 Skirmish Mode works similar to that of an RTS game: you add as many NPCs as you like (allies and enemies) and play a match with them. The new AI is intelligent enough to purchase weapons and vehicles depending on the amount of credits they have and the changing circumstances of the game. They coordinate organized attacks, and they put up a tough defense. They focus on attacking enemy structures and repairing friendly buildings and vehicles. AI don't just buy a random vehicle or the most expensive vehicles: they buy vehicles that fit the scenario they are in. They also get a variety of infantry and perform quite well. They utilize the new infantry dodging system better than most human players do! Overall, they're fun to play with. We'll be improving them in the next few months. If you had seen our Game Design Podcast, all the footage comes from skirmish mode, and all other players are bots. Did you notice?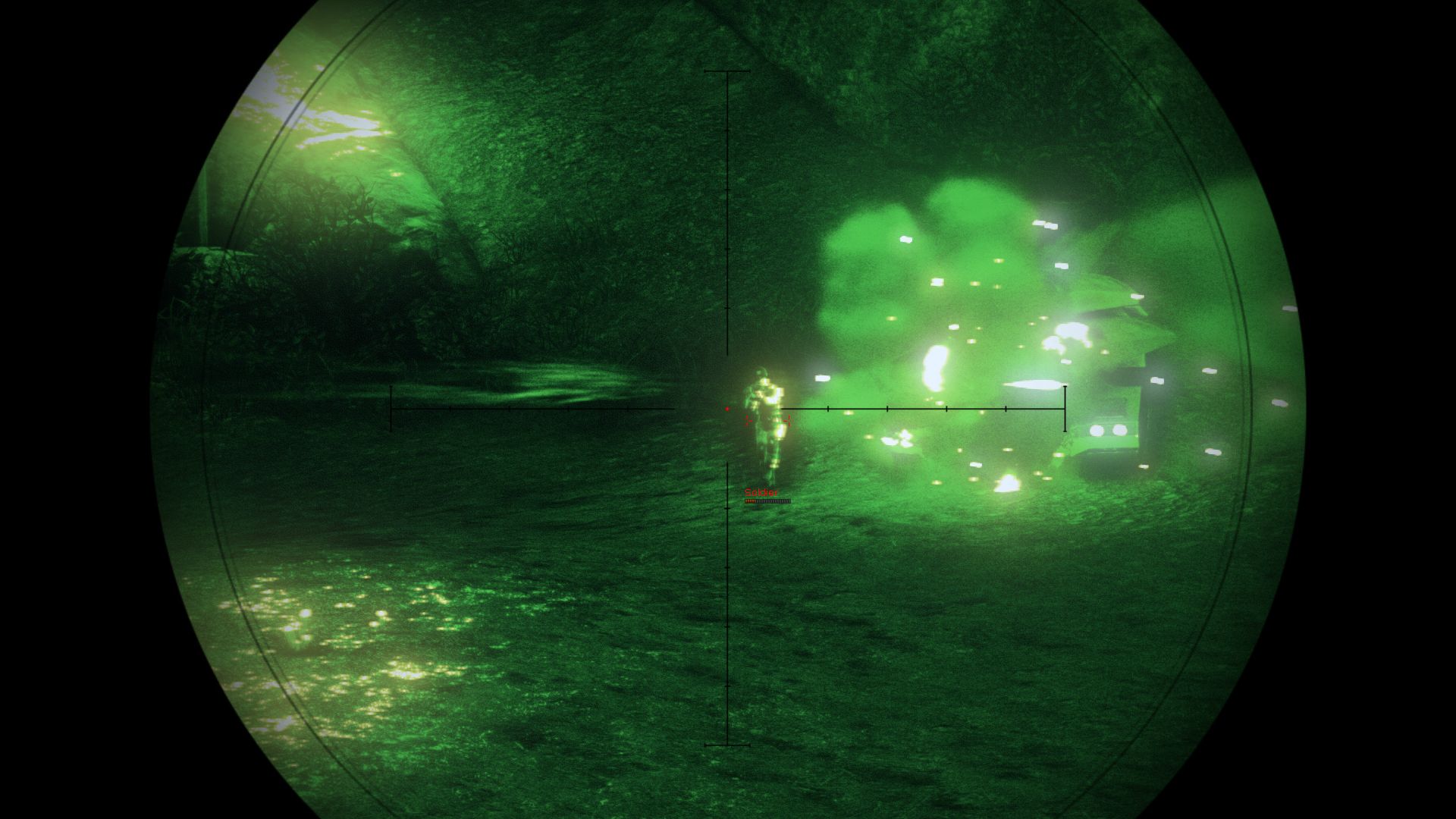 There are three types of teams: Turtler, Balanced, and Rusher. A turtler team will focus on defending its base. A balanced team will have a roughly equal number of attackers and defenders. A rusher team will have mostly attackers.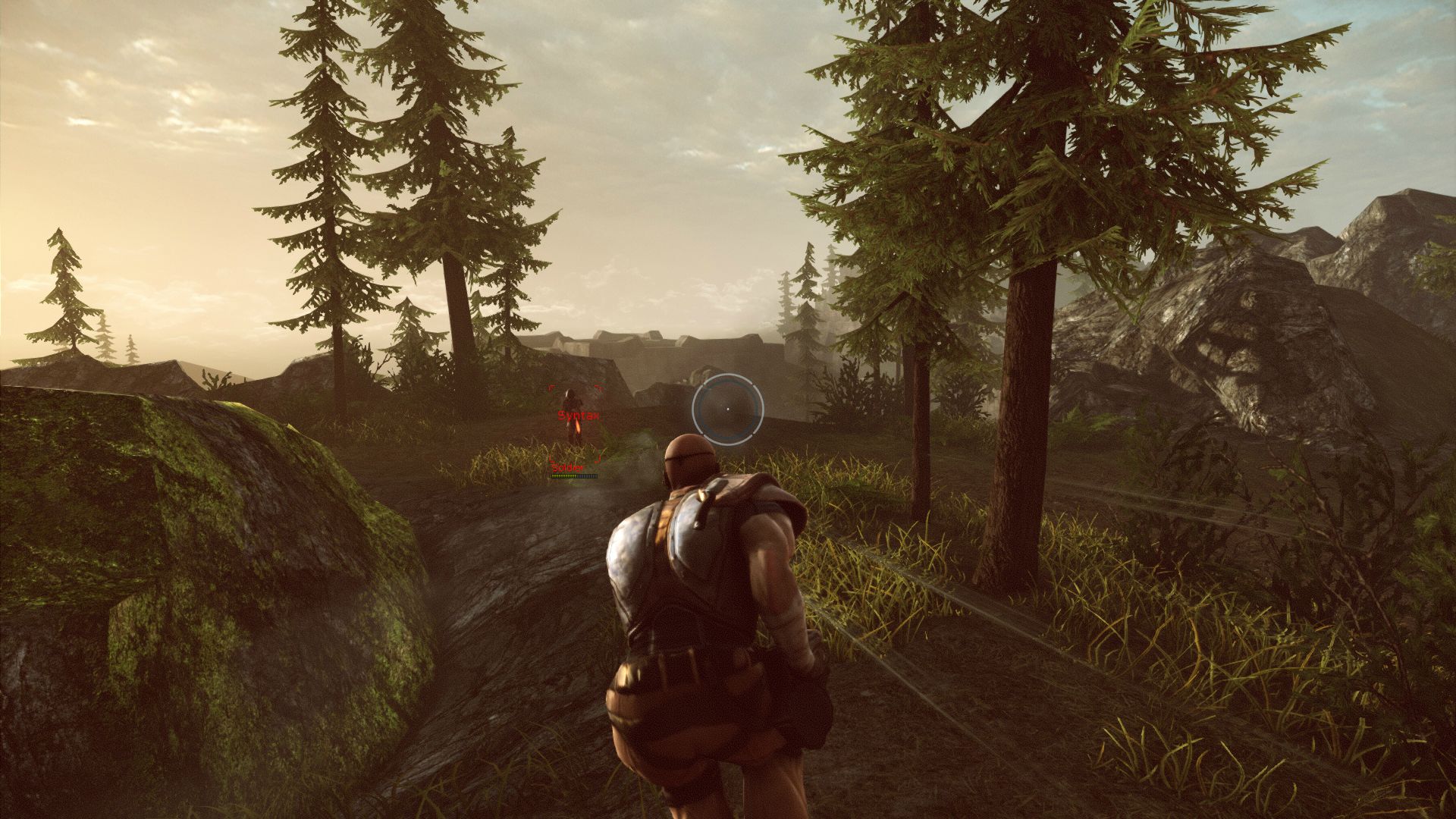 AI allows us to test balance, performance, and gameplay in ways that were not available to us before. It's easy to launch Renegade X on your own and play a skirmish game. Likewise, AI will also be available for multiplayer. If an admin would like to add NPCs to his server, or balance the teams by playing a couple extra bots, he can do so. Bots will always be different from regular players, and there will still be the occasional derp moment, but they will be a close second.
Be sure to vote for Renegade X, a Tactical Shooter under Best Released Game at IndieDB.com
Link to the voting: Indiedb.com
You'll hear from us soon!