If you are installing for the first time, please refer to the installation article.
If you are updating from the previous version, I recommend re-downloading everything as a lot has changed! You might not need to redownload the vanilla/BFHD map pack, but the Custom map pack and SF map pack definitely need to be updated or your game will crash!
You'll definitely want to download the new Rush map pack if you want to play the new game mode!
Also, if you haven't installed them already, I highly recommend the Shader cache and HD terrain textures!
---
RUSH GAMEMODE
The classic RUSH game mode from BFBC2 and BF3 comes to Battlefield 2, courtesy of the awesome modder worldlife123! In this game mode, attackers are tasked with planting bombs and destroying targets throughout the map. Two targets are available at a time. Soldiers on the attacking side must approach the target to plant a bomb. After the bomb is planted, it will explode in 60 seconds. Within this time period the defending team can approach the bomb to disarm it. Once both targets are destroyed, the attacking team moves on to the next pair of targets, until all targets have been destroyed.
NEW SUPPRESSION MECHANICS
When firing machine guns and sniper rifles at bots, they will be triggered to stop firing and run away. This makes them more annoying to kill, but on the flip side, they won't fire back when they are sprinting away - exactly simulating the real-world effect of suppressive fire! This game-changing feature enhances the level of immersion when playing against bots, and also has unique gameplay uses - such as getting bots to run away from defending a Rush bomb site!
In addition, the player's suppression camera shake has been reduced to a more sane level.
OVERHAULED AUDIO
The distant sound system has been overhauled with new sound effects and coding to be more immersive than ever! Weapons now have a much more distinctive mid-range sound which is different than their close sound. Many weapons have received new firing and reload sounds, with the machine guns (particularly the MG3) sounding the most different. There's also a new hitmarker sound for a little more feedback when shooting at the enemy.
NEW MUZZLE FLASH EFFECTS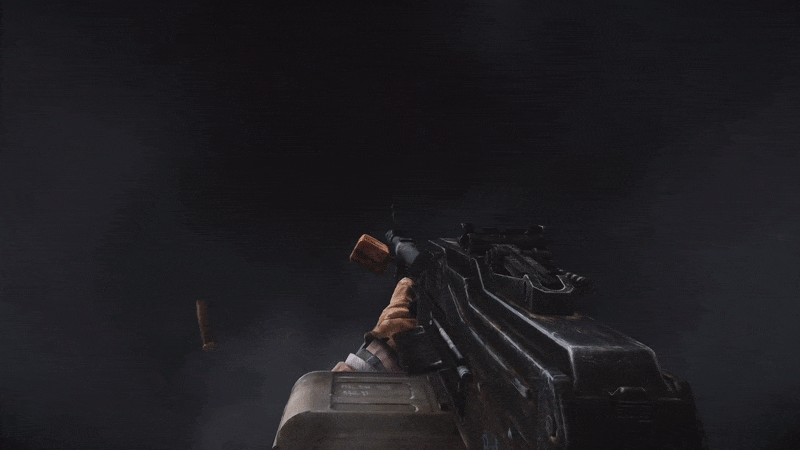 UPDATED UI
The UI has been updated with new BF4-style fonts and colors, courtesy of AGM114D. The english localization texts have been updated to improve clarity and reduce visual clutter. In addition, there is a new nametag system, which simulates the spotting mechanic from BF3/4. You can tweak the nametag settings in menu_server.zip/nametag/nametags.con.
UPDATED RESHADE
The Reshade has been updated to 4.4, which now supports BF2 depth buffer access. What this means is that the MXAO ambient occlusion now works on the environment as well as the first person models!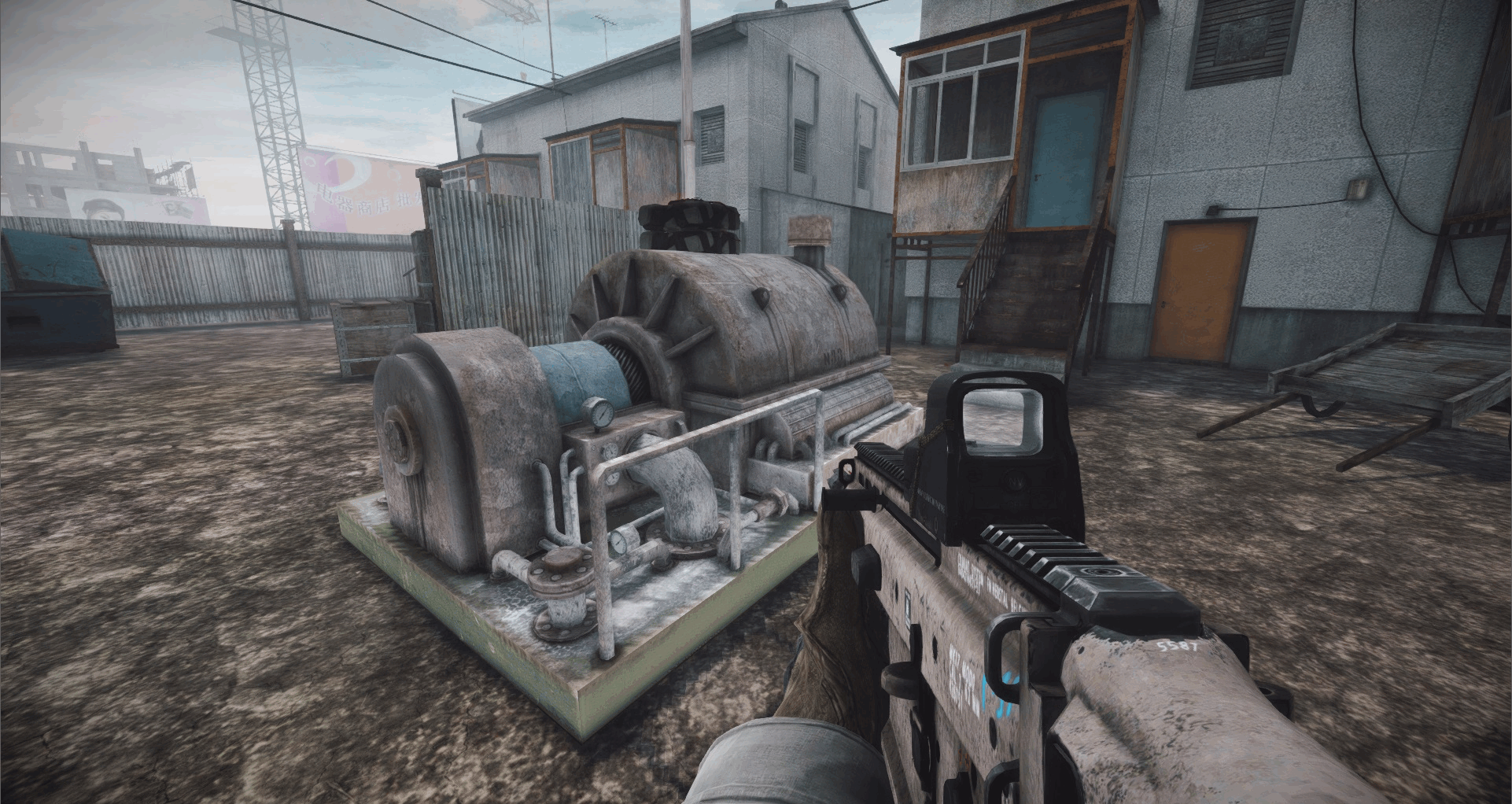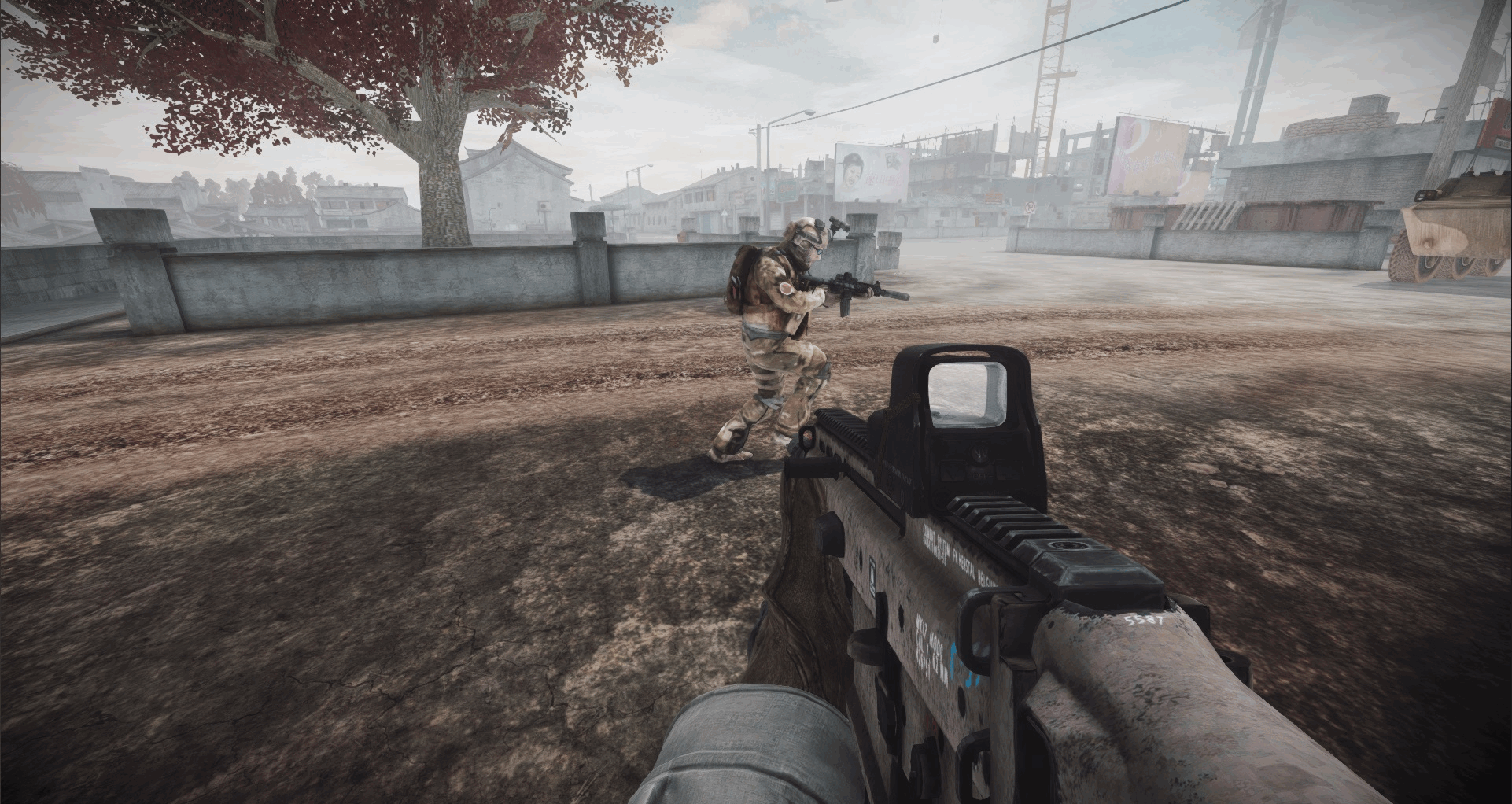 There are still some glitches because it will draw over UI elements and particle effects, but it looks especially good on soldier models and interiors!
The MXAO ambient occlusion is only enabled on the High setting - you'll need a RX580/GTX1060 or higher to take advantage of this at 1080p. The Medium setting is enabled by default and hasn't changed, so you don't need to update the Reshade if you aren't going to use MXAO. (Press SHIFT+F2 to bring up the in-game configuration menu)
!!! IMPORTANT !!! The new Reshade requires additional steps for installation, be sure to read the installation article for details!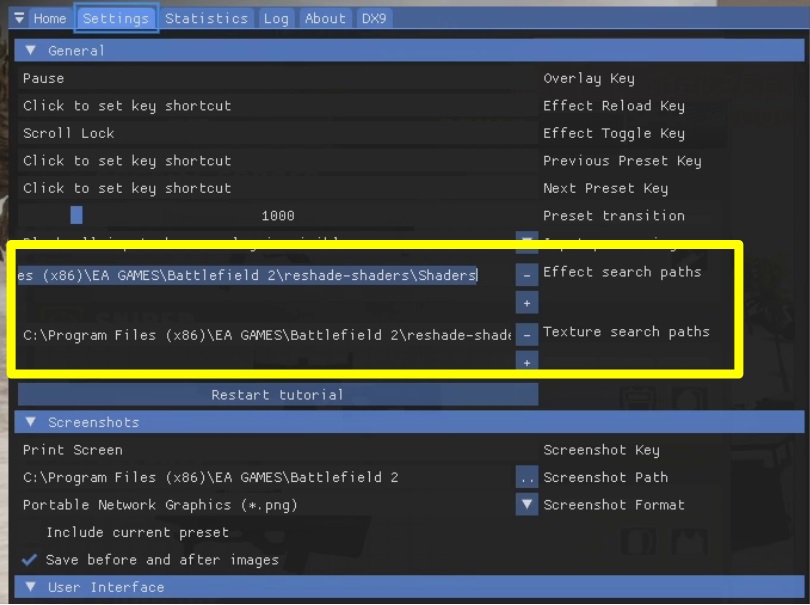 NEW WEAPONS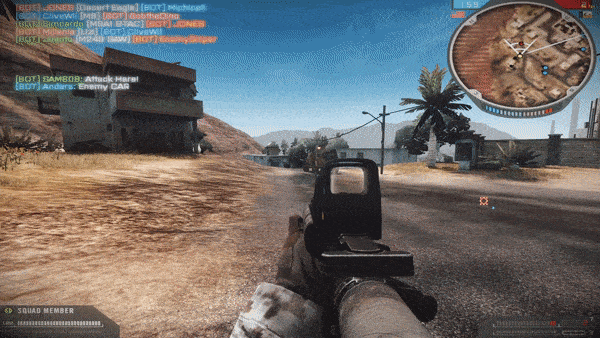 Winchester Model 1894 for Insurgent Sniper
Galil ARM 7.62 for Insurgent Assault (AKM moved to medic)
QBZ-03 for Chinese Medic
M16A4, M4, Mk 18 new models
QBZ-95 family new models
QBB-95 new model and animations
MP-443 new model and animations
Minimi new model
G3A3 new model
AS VAL updated model
Updated texture for GSh-18
Updated M249 desert texture
Texture upscale for various weapons and soldiers
GAMEPLAY CHANGES
Reverted vehicle damage model to vBF2 to address some balance issues (no more double health and damage)
Increased RPG damage multiplier vs. helicopters (compared to vBF2)
FAV, Humvees, and helis take slightly more damage from handheld rifles and MGs, less damage from .50s
FAV and boat now more resistant to explosives - one grenade will no longer destroy them
Increased Saiga-12 and AA-12 pellets from 11 to 13, reduced pellet spread
Reduced Vz58 damage range
MG3 recoil reduced, mag increased to 100
Reduced grenade launcher explosive radius
Tweaked AI weapon deviation
Tweaked AI vehicle ranges - bots will now engage infantry and armor at longer ranges, transport vehicles at shorter ranges
Added ESAI to several vanilla maps
Fixed Great Wall navmesh
Fixed A Bad Surprise texture issues
Completely overhauled Dherynia - fixed terrain problems, new buildings
Fixed green meshes on Op Blue Pearl
Improved Mashtuur City navmesh
MORE TO COME
There's still more I want to add to Heat of Battle! New gameplay features, more weapons, more custom maps... stay tuned and enjoy the update!
Thanks for playing Heat of Battle and be sure to vote for mod of the year!