Hey all!
My initial plans for this update were to add two more levels and a new enemy type. Well, it ended up taking a completely different direction. I expanded on the initial idea of the game itself quite a bit, and significantly increased the pacing and intensity!
The main reason I decided I would go ahead and release a playable preview of the next update was that I did not expect to have the currency system bug I ran into fixed, but I have!
The currency system did not exist in version 0.0.0.2, and was not working properly most of the development cycle of v0.0.0.3 and was not expected to work in time for the update.

Crushed soda cans act as currency in retroninjacyberassassin. Soda cans in the environment can be crushed and collected, and security guards will drop crushed cans when killed. The amount of crushed soda cans will be displayed on the bottom right as a blue number above where the amount of ninja stars you have appears.
Another thing you may notice is that I've added music to some of the levels, created a hub, and introduced platforming in the first NPC assigned objective!
Stealth kills:
The katana's block keeps enemies from noticing the player entering a room. Initially I wanted to fix this exploit, but I myself became addicted to performing stealth kills!
This is also the first public update that includes the first NPC-assigned objective!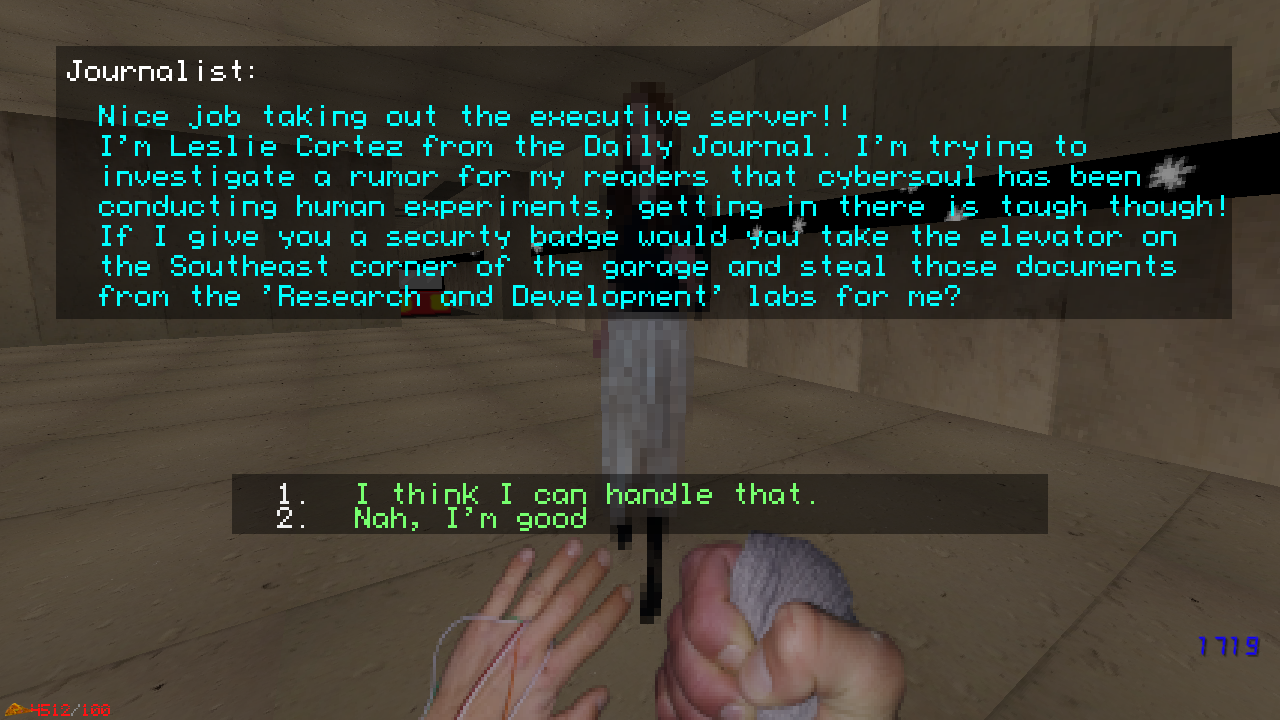 This is your contact Leslie, who you'll meet in the hub. You'll need to bring documents back from the lab for her. She was also mentioned in the last devlog.
There's so much more than what I've mentioned here, and I'd really appreciate any feedback anyone is willing to give! The new enemy I initially planned to introduce is going to be a bit delayed since I've been quite indecisive with a lot of my design choices, but once that's introduced, and the music for the levels between is completed and implemented v0.0.0.3 is officially completed I will be releasing it as a free download on Steam!
I have other projects I need to work on, namely soundtrack music, and I'm not sure how long it will take me to complete the remaining music and enemy, but once I complete the work for my other projects it shouldn't take me long as long as I can settle on some design choices!
If you'd like to try the 0.0.0.3 preview, please do give it a download!