Excuse me if this update is more lackluster than other HHF updates as this is my first, and all my updates posted to HHF have been sad or depressing thus far. :(
That being said, I hope everyone is having/has had a wonderful Halloween. Or, if you're not celebrating (probably because you're too cool to suit up or not cool enough or whatever cool factor you are), I wish you a good day. Two things first, I picked Halloween because it gives me an excuse to go out partying on the night of, and so I could actually enjoy Forza Horizon (great racing game btw) before Halo 4 comes out. I'm a busy man you know, and spending about 16+ hours on textures is very taxing, especially on a mechanical engineering major. But I did it!
I want to apologize before we dive deeper, as I didn't have enough time to redo the Hermes, Orthrus, Scaffold and Gantry. Furthermore, the ships I did do major overhauls on (Anchor 12, Corvetteyard, Gyges) are not 100% complete in texture detail, and it will be somewhat obvious compared to other ships. Speaking of completed texture detail, remember those pictures of the Longswords where I said I was only going to do those for now? I lied. I know what you're thinking, "But Zero, lying is wrong! It can get you in to trouble!" I'll take my chances.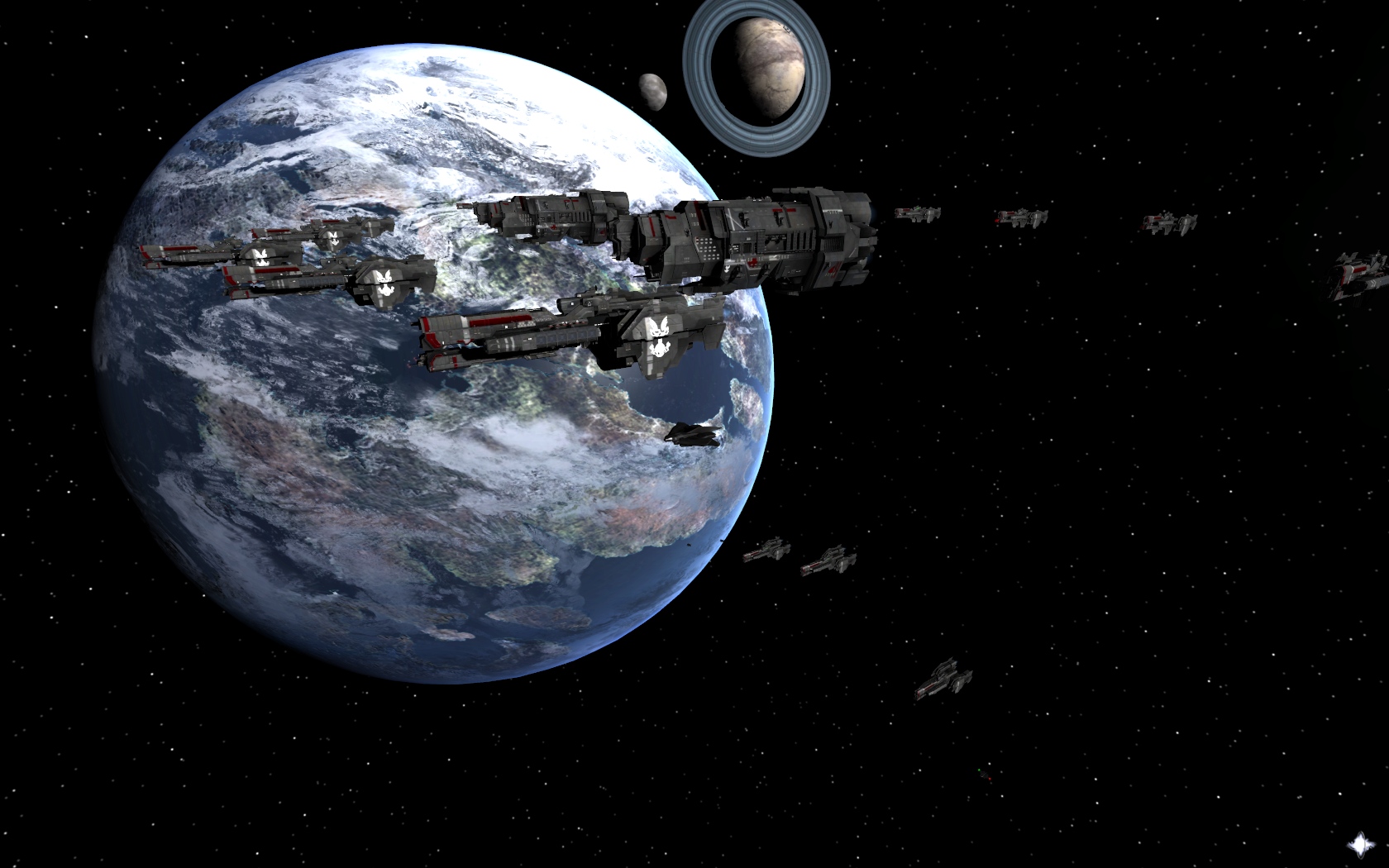 In case you missed it a while ago, we've also incorporated Star Trek: Continuum's explosion effects. They're really great and really cinematic.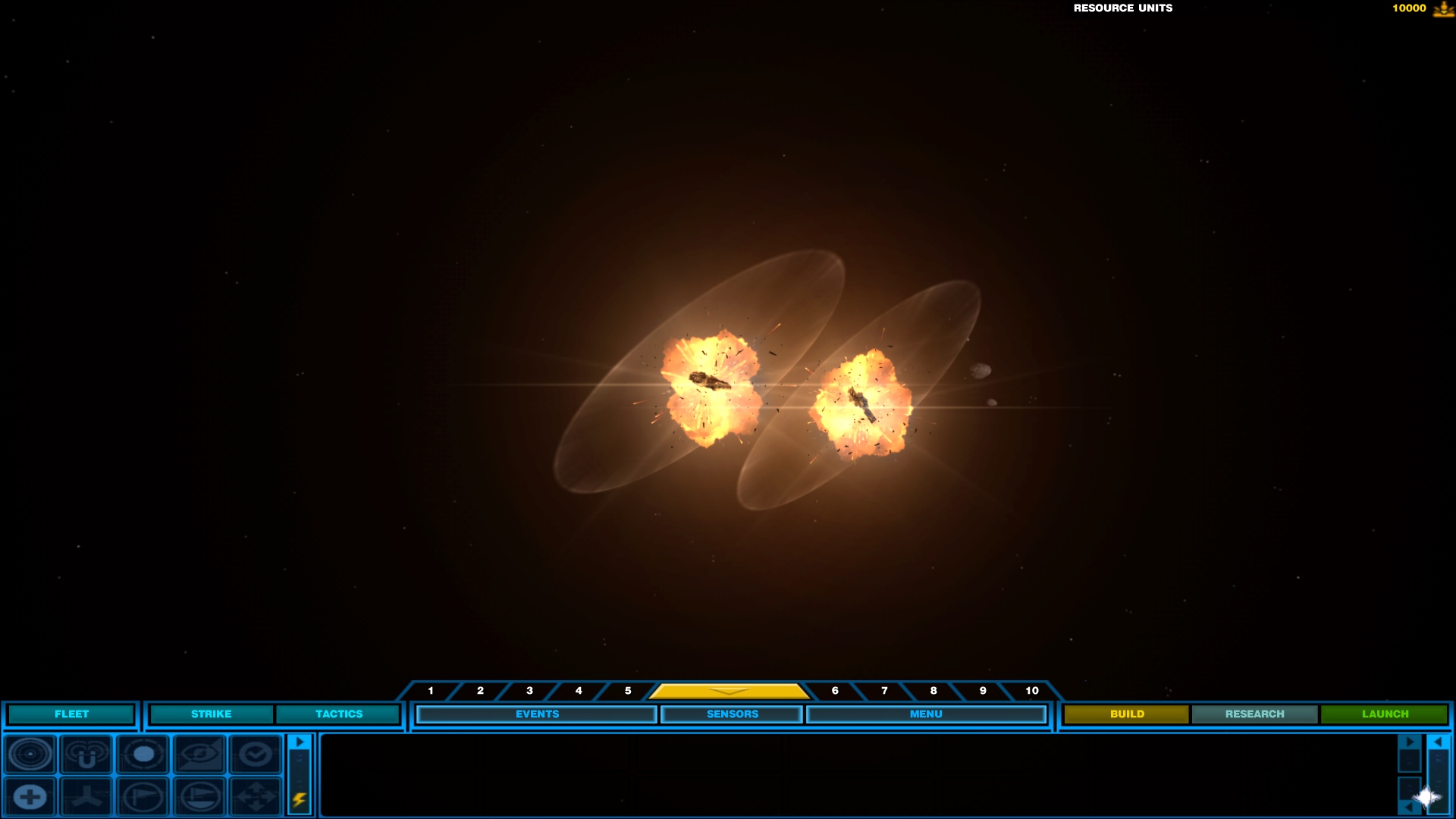 That's not the only part of this update that's new, either! Last week, we had shown off our new UI for the mod. That was pretty tricky to get right, as it's more than just a simple re-skin of the traskbar, but we're happy with the way it turned out.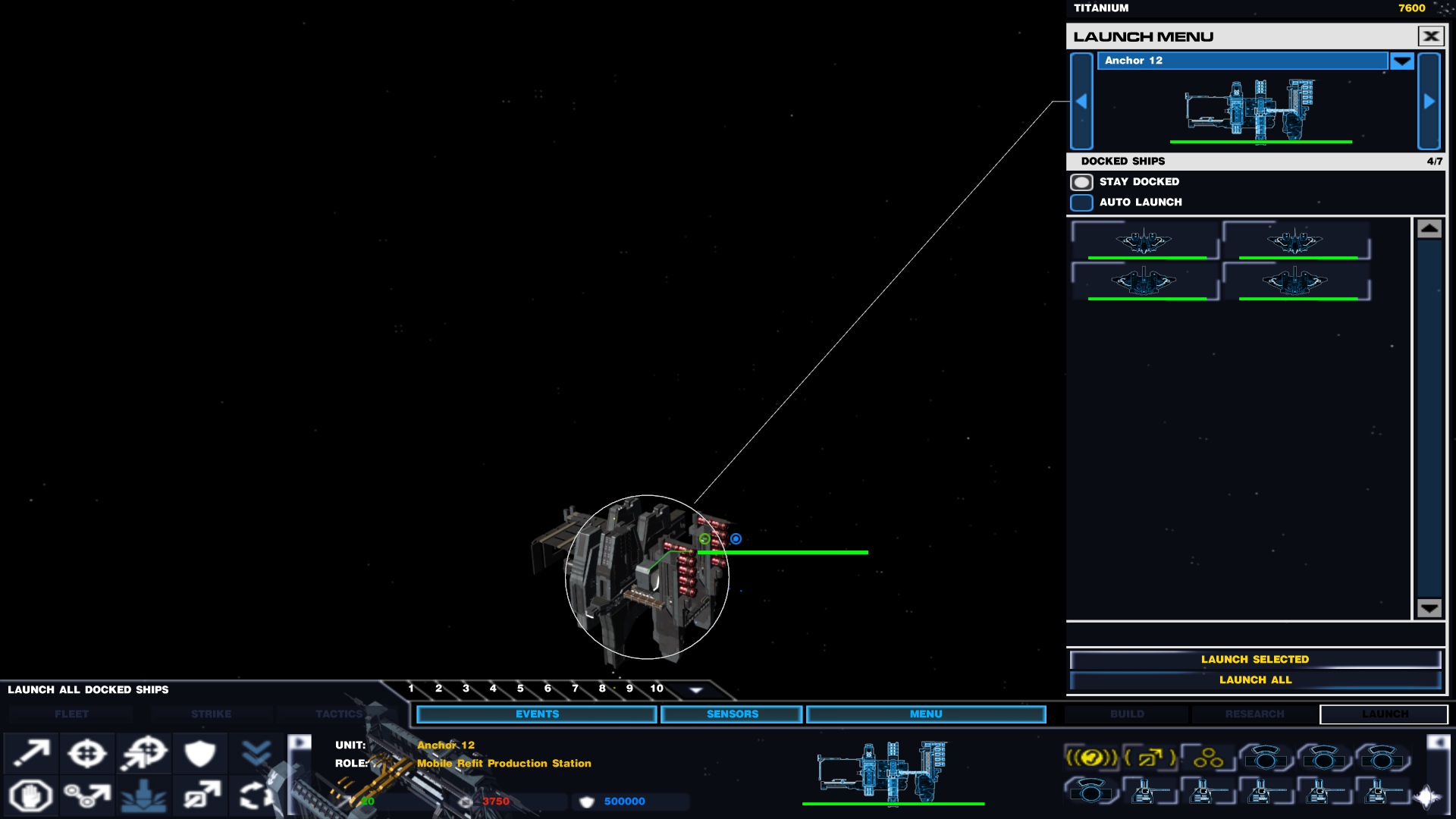 Don't worry, those old blue holographic icons have been replaced with white ones to fit the new UI theme better.
Now for some technical stuff. HW2 is an old engine after all, and just like old people, massive amounts of calculations and work tend to wear them both out. In the past, our weapons fired more realistically in terms of rate of fire and such. However, in an attempt to get the game to run a whole lot smoother, fire times have been drastically reduced to fit more with vanilla fire speeds. Not to worry though! Damage has been increased to compensate for lack of bullets. Larger guns will remain mostly the same, the smaller, more faster firing ones such as the frigate guns or the AA turrets have been reduced. Missiles also have their own missile mesh, so if you can catch one speeding down range towards its target, I would high suggest checking those out. You'll also be pleased to hear that all stock sounds have been replaced by the very talented Cas943. You can give him your thanks when you hear the boom of a Marathon's double MAC salvo, or the firing of the small frigate guns bearing down on an unlucky target.
Sadly, no Covenant this release, though we are testing them in private. So far we only have the one ship, and one ship doesn't make a very good fleet. If you ask about the Covenant, the force of a thousand suns will fall upon you. There is also no ODB as of yet, either. What's in the mod is what we have, and without a whole lot of content coming through the door, this is probably going to be it. If it is, not to worry as I plan on finishing up those ships listed above so everything looks the same in the mod: awesome.
Again, I hope you guys enjoy the new release. Have fun blowing stuff up, and have a great Halloween.