Since initial release 3 years ago the game has received numerous updates & patches.
Here's an overview of all major updates the game has received since launch.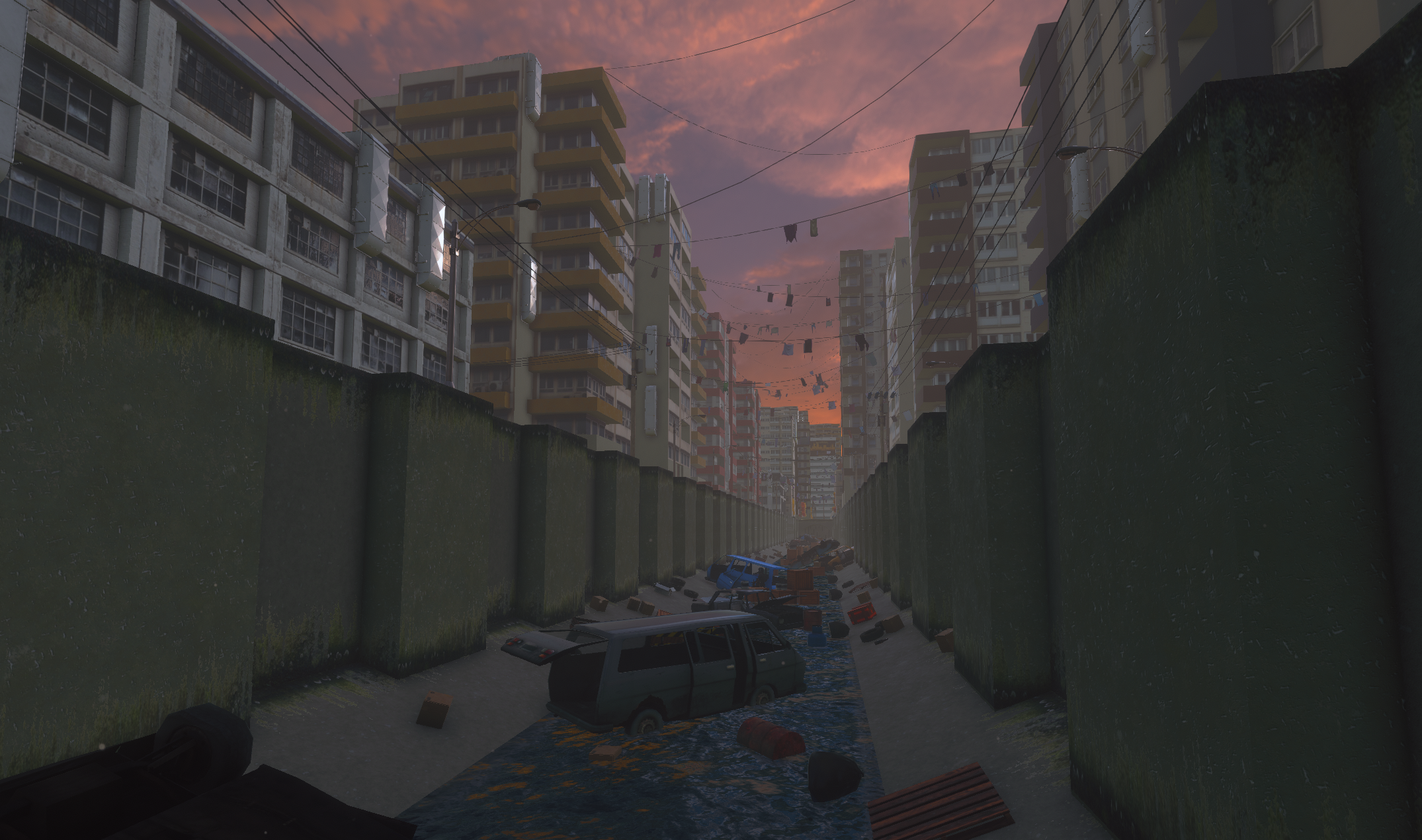 - Updated lighting & setting in city levels, now featuring a cozy evening sunset.
- Added several Easter egg rooms throughout the game.
- Added a new video cutscene after the prologue.

- Added Turkish localization.
- Added more auto-saves throughout the game & integrated save file preview screenshot while browsing through save files.
- In-game minigame has received a balance overhaul.
- NPC hitboxes have been increased in size, making them easier to hit while NPCs are moving.
- Weapon & AI difficulty balance changes.
- Improved melee weapons' hit detection.
- Improved UI font throughout the game.
- Improved menu navigation via keyboard.
- Various stability, culling & memory improvements.
- And many more smaller quality of life changes.
The game is currently on sale on Steam, available at:
Store.steampowered.com
Several screenshots from the game: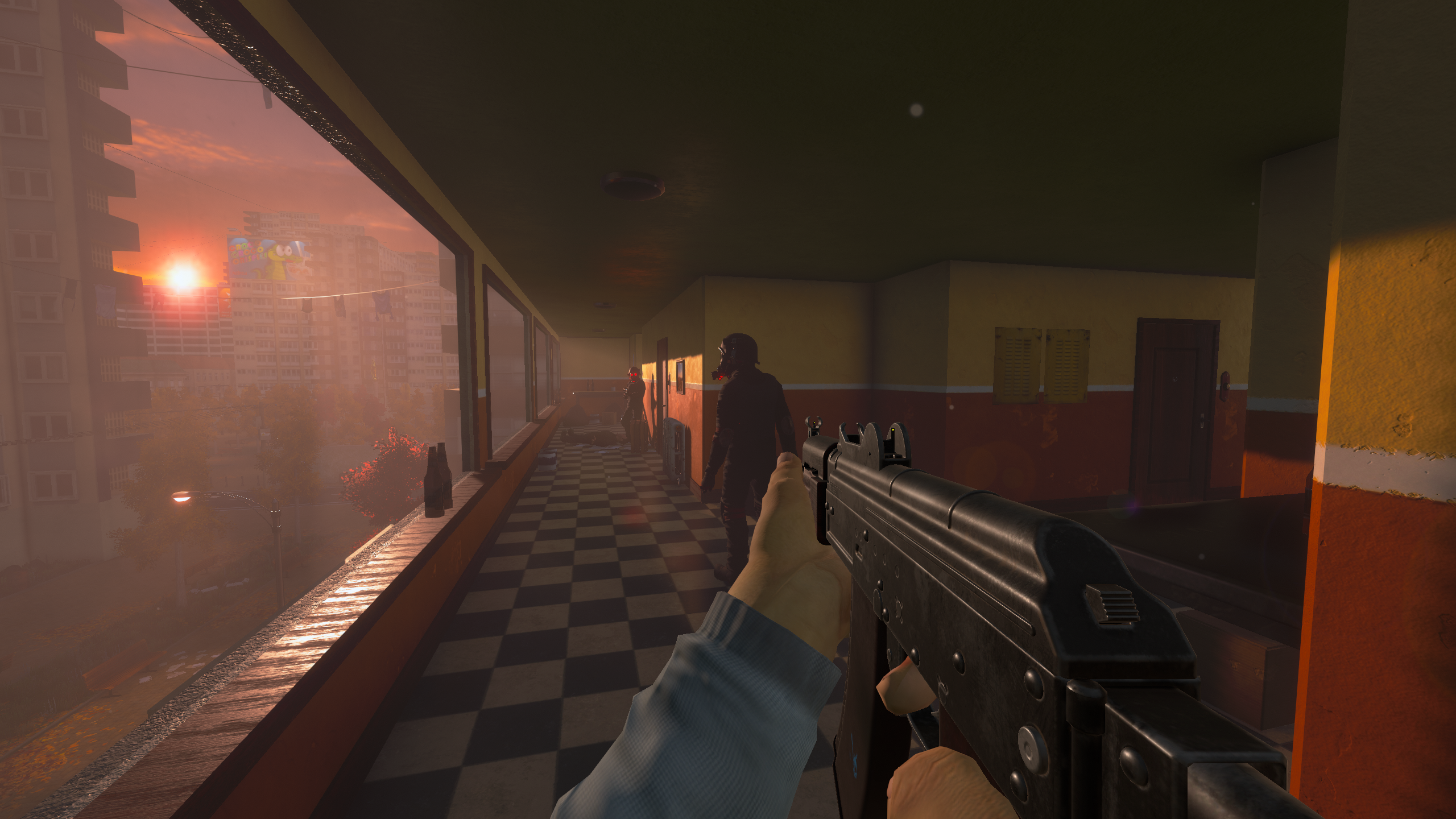 City level's new sunset setting.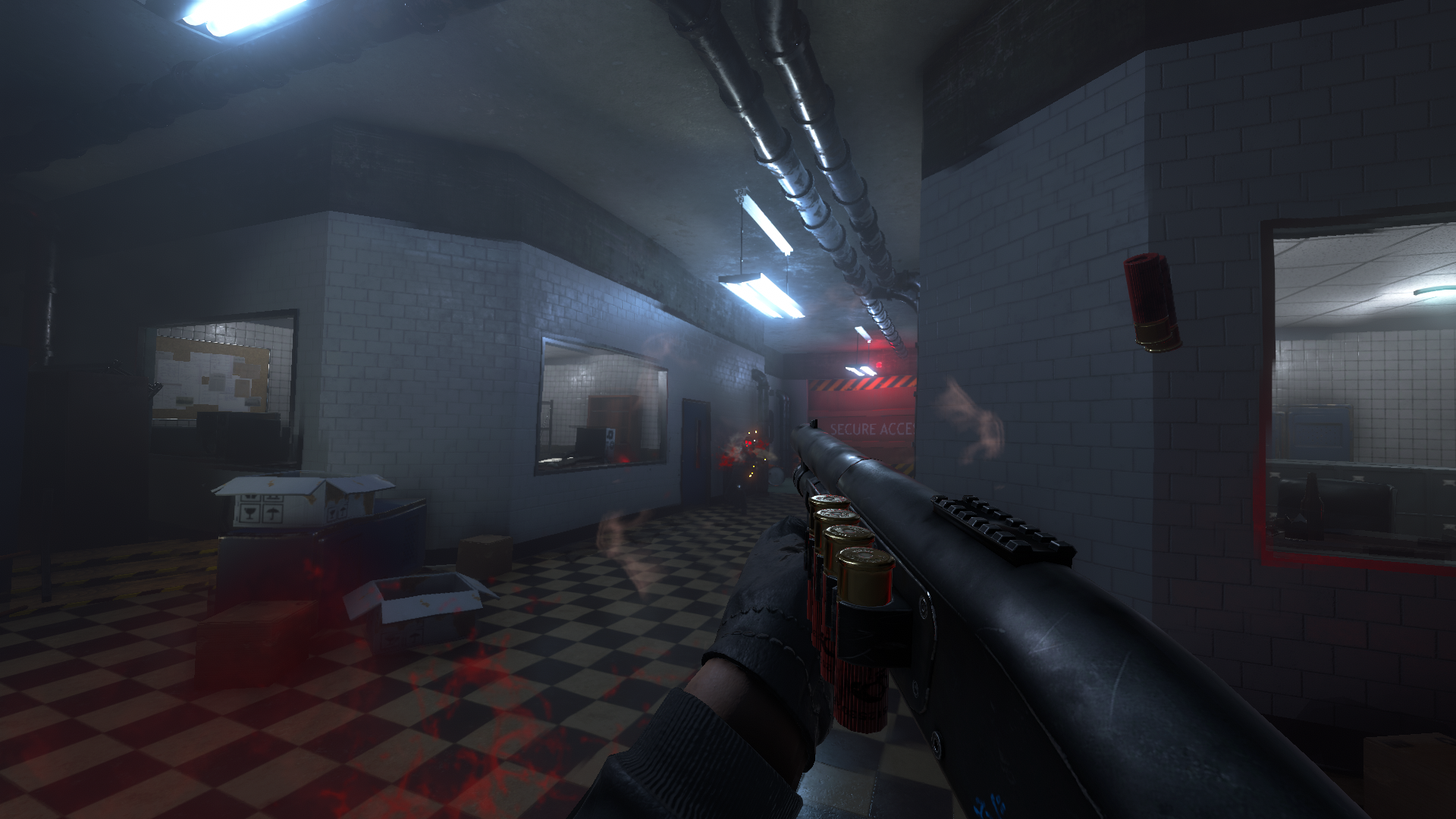 Combat in an underground level.
Thank you to everyone who supported the game in the past 3 years! There's more to come in the future, so stay tuned.