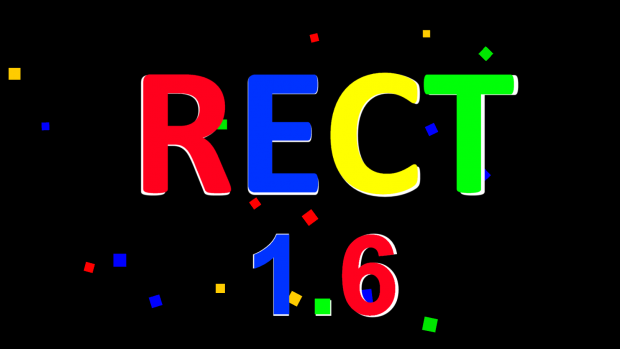 ---

It's been longer than we excepted, but Rect 1.6 is done, tested, bug free, and altogether wonderful.
What is new:
- New game mechanic: Going trough walls
- New gamemode: Elimination mode
- New map
- Sounds
- Cloning powerup
- Clear powerup
- In-game tutorial
- In-game options menu
- Female AI names
- High Resolution Title
- Tweaked TUECHMOÜ- Fixed bugs
Together with the new version, our first trailer is also released:
---
What's next?
Well, the official release date is rapidly approaching, we decided to push it from the 1st of December, to the 20th of December. The reason is that it took quite some time to finish 1.6, and as we're able to predict, the implementation of LAN is way more complicated than we expect it to be. Also we still haven't had neither the time or the hardware to test on Mac or Linux, so getting to that will take some time as well. There are no more game mechanics or gamemodes expected to come. So stay tuned for future updates and the last release!