Hi community, this is n5p29 the mod creator.
Many things happened since the last time (it's since April, wow). :/. GRANS got problem in several times. I will not about to tell what happened in detail, but to tell you that GRANS is nowhere now. I'm taking back the mod ownership to NProductions. Unfortunately, most of the team members are left, including the main concept artist HeartbreakOne (because real life issue). Now this mod is return as a one-man team mod. This mod development now like a crawling zombie. But even like that, this mod will not die, I won't let it die!
Even this mod got so many problem, with the rise and fall of progress, and the team members come and go (mostly go :/), this mod still have some progresses. Here's some of the things done, might be not in order.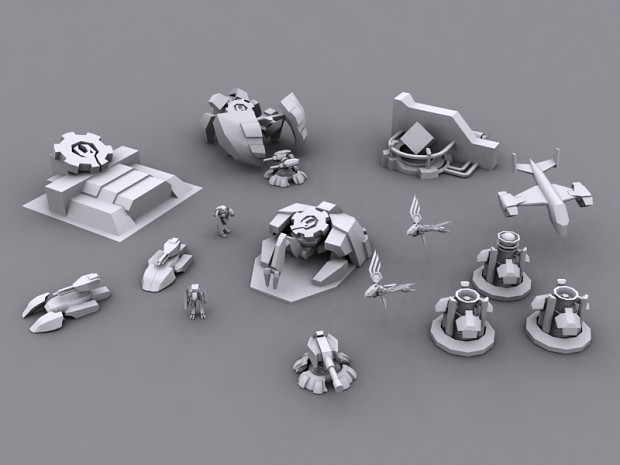 We got pretty lot things done, this picture is a preview of how a Drones base will be. But note that the leftmost building is just a temporary model for Drones Factory. See this picture for more information: Img28.imageshack.us
Then see the three circular building at the rightmost? What is that?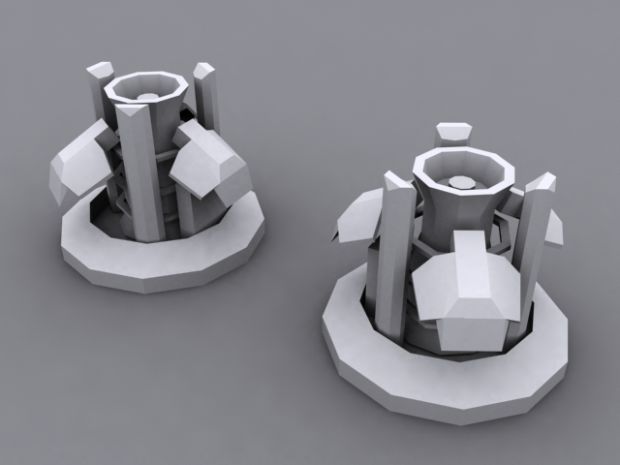 They're the new Drones Reactor. This building provides powers for Drones forces. Without sufficient powers their units will be disabled and productions slowed down. Make sure you build them a lot enough.
Concept by HeartbreakOne, model by Gen.Kenobi and n5p29.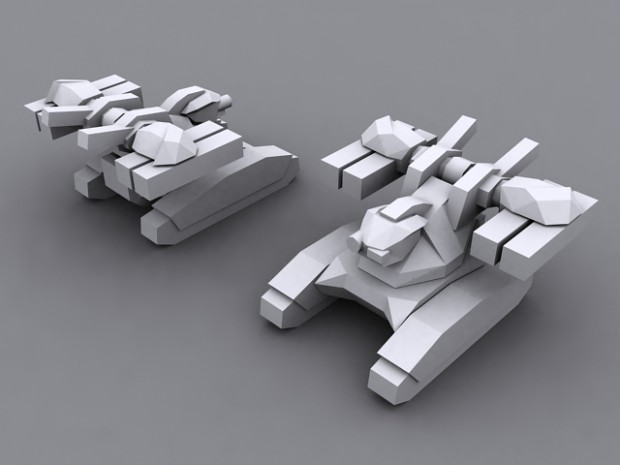 Next, there's the new unit render, Drones Defender Tank. This unit is tier-2 anti-air vehicle, armed by missile pods by default (for aircraft only), can be upgraded with either additional pods for extra missiles, or replace them with vulcan minigun that effective against infantry (can't be used against air though). Requires Factory Expansion upgrade to be built.
other picture: A.imageshack.us
Concept by Gen.Kenobi, model by n5p29.
More will be coming soon. Stay tuned.
And well, since now I'm the only one who work on this mod, I will post upcoming updates not really frequent. Then, see you in the next updates.
~n5p29