Hi!
First, I want to say thanks to all of you who downloaded, played and gave me feedback about the game, either directly through inbox and comments, or indirectly through livestreams and videos.
That helped me a lot to release a quick hotfix for the mod, solving several issues the mod had day one.

I certainly didn't expected the mod would had this kind of warm reception from so many people, so I wasn't that prepared to reply to so many people in such short amount of time, my social media notifications went crazy for a whole week, it was fun =P
Right after the hotfix update, I went into vacations and I was disconnected from the internet for a week, but then when I came back home, I've noticed someone stole the internet cables from the whole neighbourhood, so now we're all without telephones or internet service for over 2 weeks now, which therefore affected my chances to reply to you all in proper time.
So, until this issue is solved, i'll try to reply to whatever I can, once a week for about half-an-hour period. (my cellphone is not good enough for internet browsing and gotta pay someone else to let me use a computer, you know how cyber works =P)
I might not be able to reply to everyone as I should, but if that happens, then at least now you know why.


Once i've said that, let me tell you about this week Doosk optional update.
Doosk is getting an optional update this week, which will allow you to see the sprites at larger resolutions with a little more definition (360p instead of the usual 200p)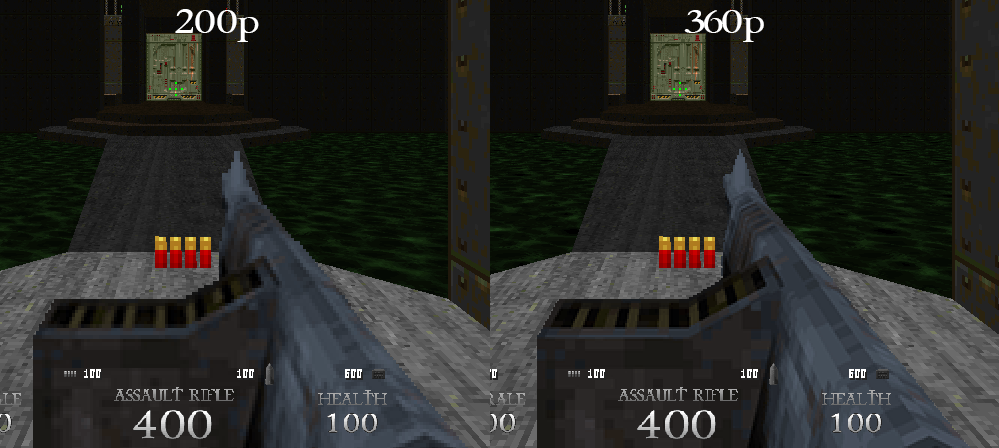 This 360p update won't affect in any way the current codes inside doosk, it's only an optional high resolution patch, therefore it won't break your current savefiles, so feel free to use it safely.
The download will also include a text explaining how to load the file properly, regardless if you use the batch files or not, so whatever way you load the game, i've got ya covered..


Also, don't worry, doosk isn't over yet! There are some upcoming patches planned for these next months, including a patch coming on april I kinda want to keep as a surprise.
For those with high-end computers, there will be an upcoming 720p sprites patch sometime later in few months.
Monsters and maps are planned to be added into the game, but considering none of these were started yet , I think they will take a long time to be done, so...
So, yeah. Current state of Doosk is solid, but thereare even more things to come later.
Remember, i'm one person doing most of the job, so I can't do everything at lightspeed as I would like =P

And before ending this text, I want to say quick thanks to Dave Oshry, David Szymanski, Andrew Hulshult and everyone else at New Blood for being so cool with this mod and for encouraging people to keep modding and creating stuff. That certainly helped a lot this mod with some confidence boost, so I imagine the same things will happen for those other peoples who also do stuff like this for the sdk and other stuff.

And as I usually say: I hope you enjoy the mod as Much as I enjoyed making it, AlphaEnt2.

PS: Remember to check out these optional 360p sprites, once moddb authorises them =P