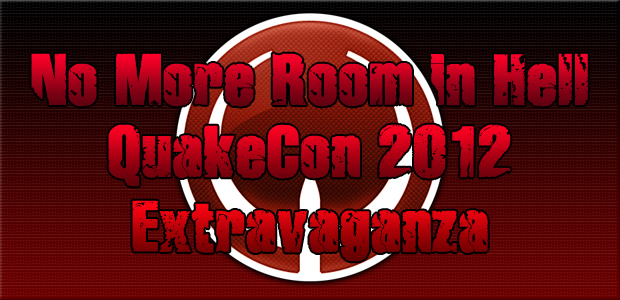 We here at NMRiH have always talked about one day having a meetup and this year we've decided to make it a reality! This August 2nd-5th developers and fans alike are invited to join us in Dallas, Texas for QuakeCon 2012!
Follow Us!
We'll be tweeting about where we will be such as panels/meetups/parties you name it. So follow us on twitter @nmrih We will also be announcing a date/time in which we will hold an official meetup to talk to fans and go out to lunch or something!

Meet The Developers!
David 'Dman' Meade (Public Relations 'n stuff)
Matt 'Maxx' Kazan (Project Lead)
Andrew 'ssba' Orner (Lead Programmer)
Brent 'Brentonator' McAhren (Programmer)
And quite a few of our testers!
Official QuakeCon Website & Where To Find Us:
You can find where our registered seats in the BYOC area at the following link: (stop by and say hi!)
---
Server List not showing up? Check out this thread for solutions!
Invalid Steam ID Ticket? Check out this thread for a fix!