Another week, another update.
While the changelog is small, the changes we had to do, and the benefits are huge.
Go ahead, try some TDM, CTF or domination... and finally be clear on who you are supposed to shoot! Yes, we added outlines to teammates and enemies. You're on Red team? shoot at any Blue character you see around. You're on Blue? Then shoot at the red dudes. Simple, yet so effective. Well, simple in concept, execution was a whole different story, but that's a problem for the devs, not for the players ;)

One screenshot says more than 100(0) words!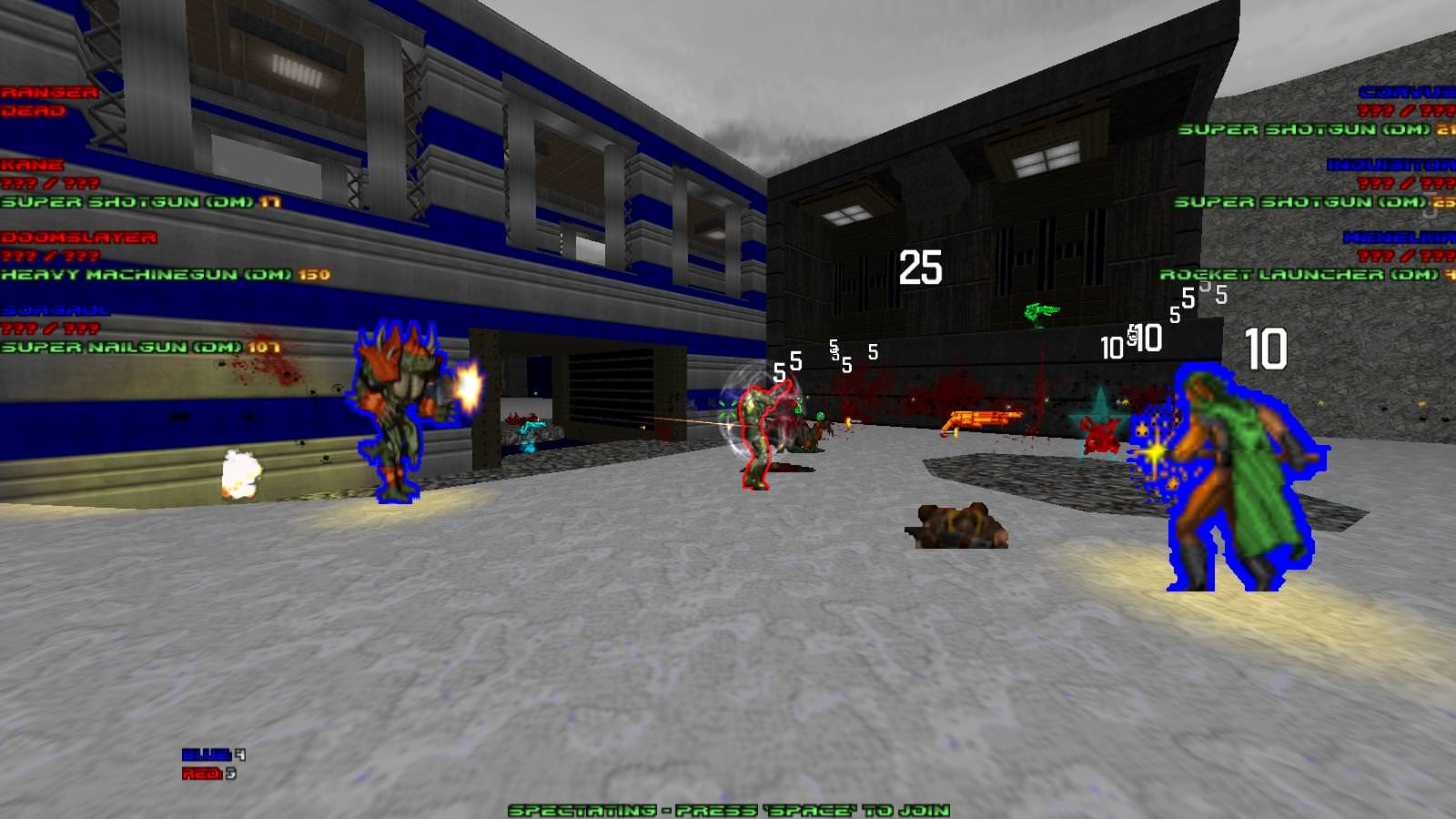 And yes, we did hear the feedback about weapon flashes being too crazy, so that was reduced too.
Go download the newest version
Moddb.com
Enjoy, and join us on discord for our Weekly Friday Multiplayer Events!!
Official Discord: Discord.gg
---------------------------------------------------------------------
V1.0.3 (Mar 02 2018)
Quality of Life
- Added outlines for blue/red teams in team games
- Sorgaul's ability visual impact decreased
- Weapon-firing screen flash intensity decreased
- Chat bubble was made smaller