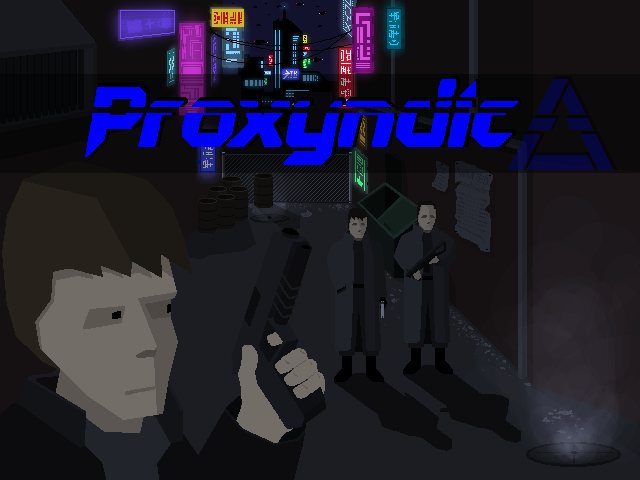 The new years update for Proxyndic is here! Below you will find the entire list of changes, additions, tweaks and bugfixes. Don't forget to subscribe and follow Proxyndic on the following sites below. Your support is greatly appreciated. Thank you!
Main Additions
Arena Mode
From the main menu the player has the option to enter Arena Mode. The arena provides a confined area to battle a never ending onslaught of enemies.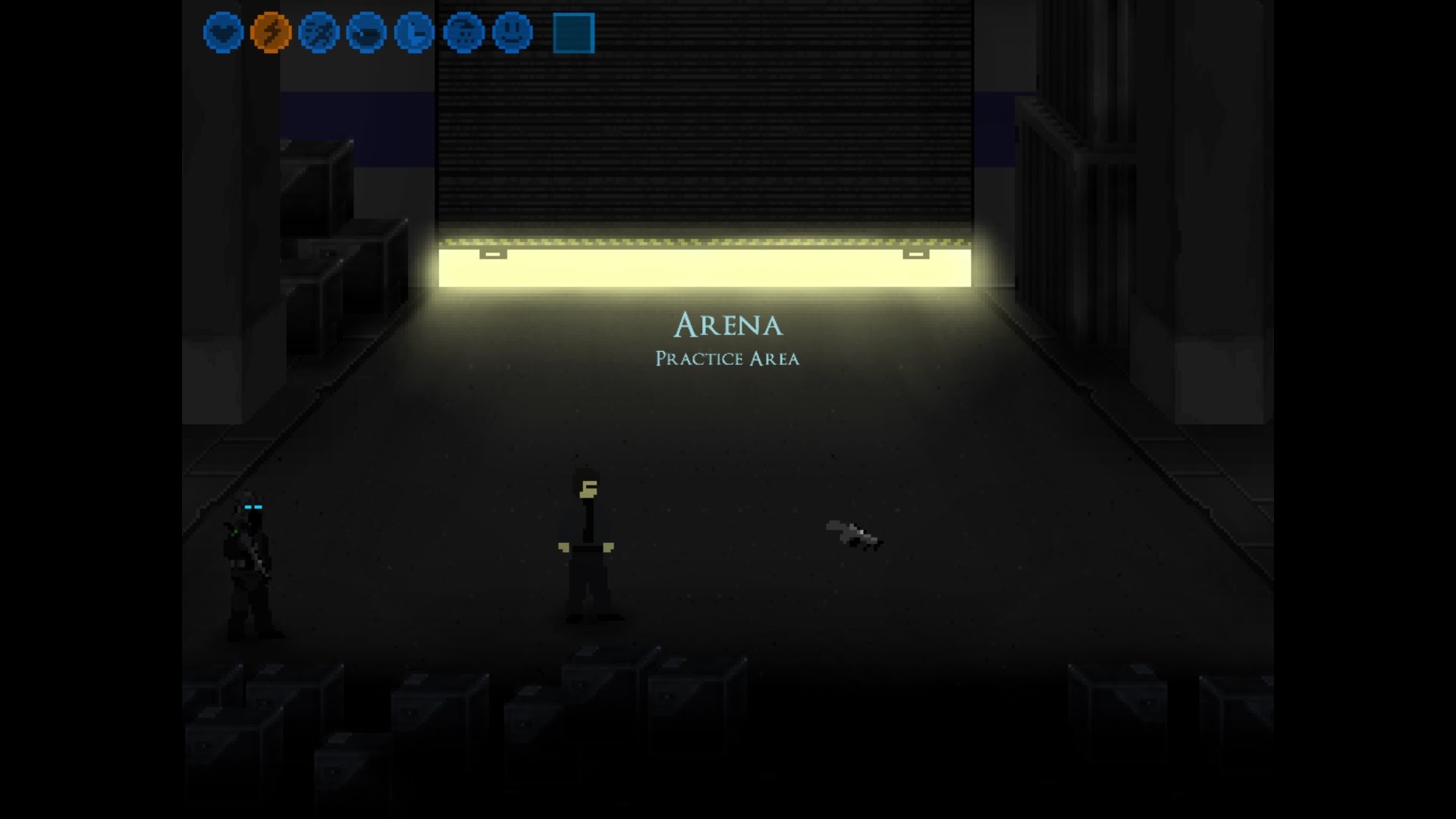 Weapon Lighting
Added new lighting and animation effects when firing.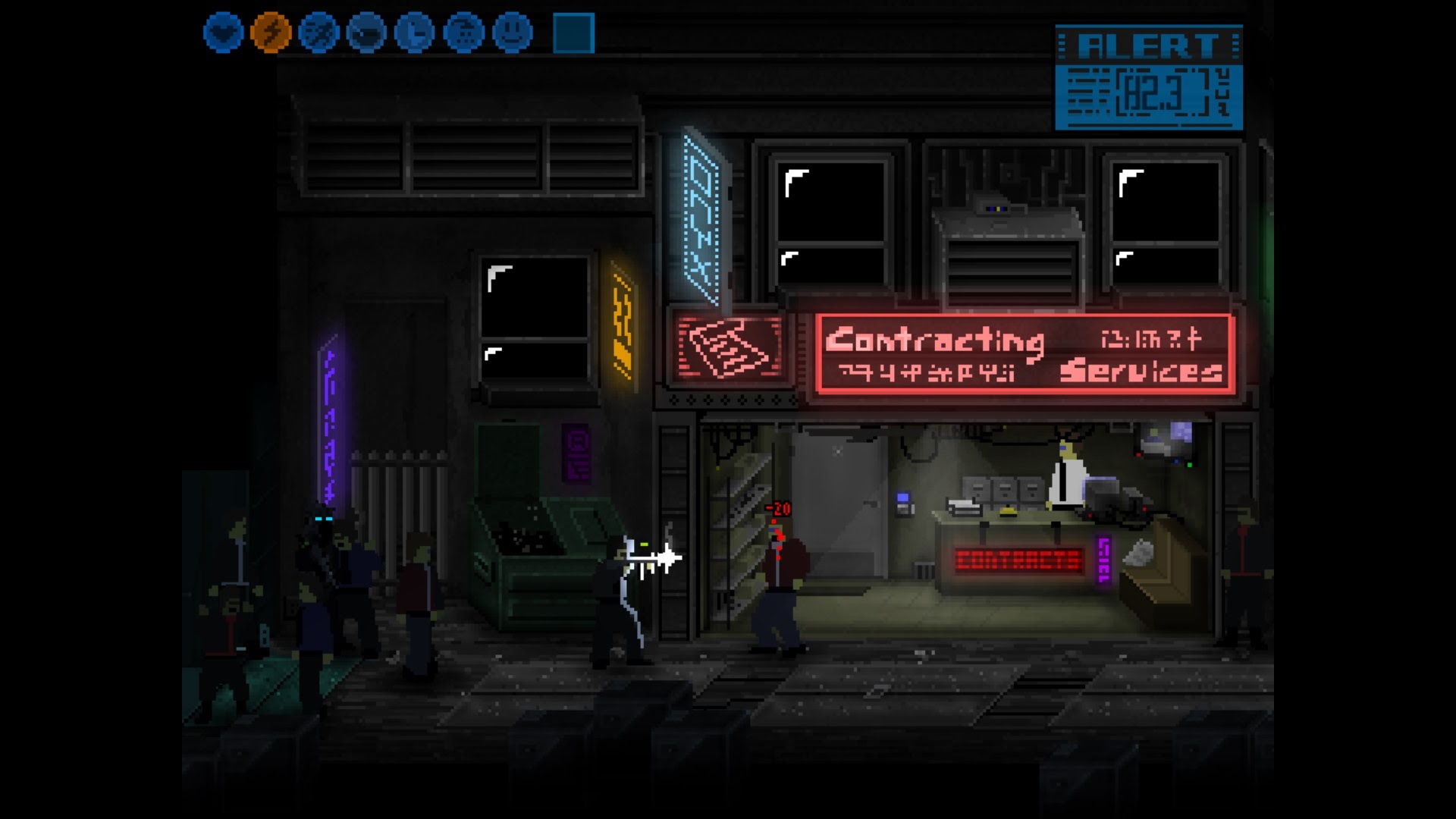 Cover System
When players run up to certain walls or barriers with their pistol unholstered they will automatically enter 'cover'. Being in cover provides protection from incoming fire. Player's may also lean out from cover to return fire.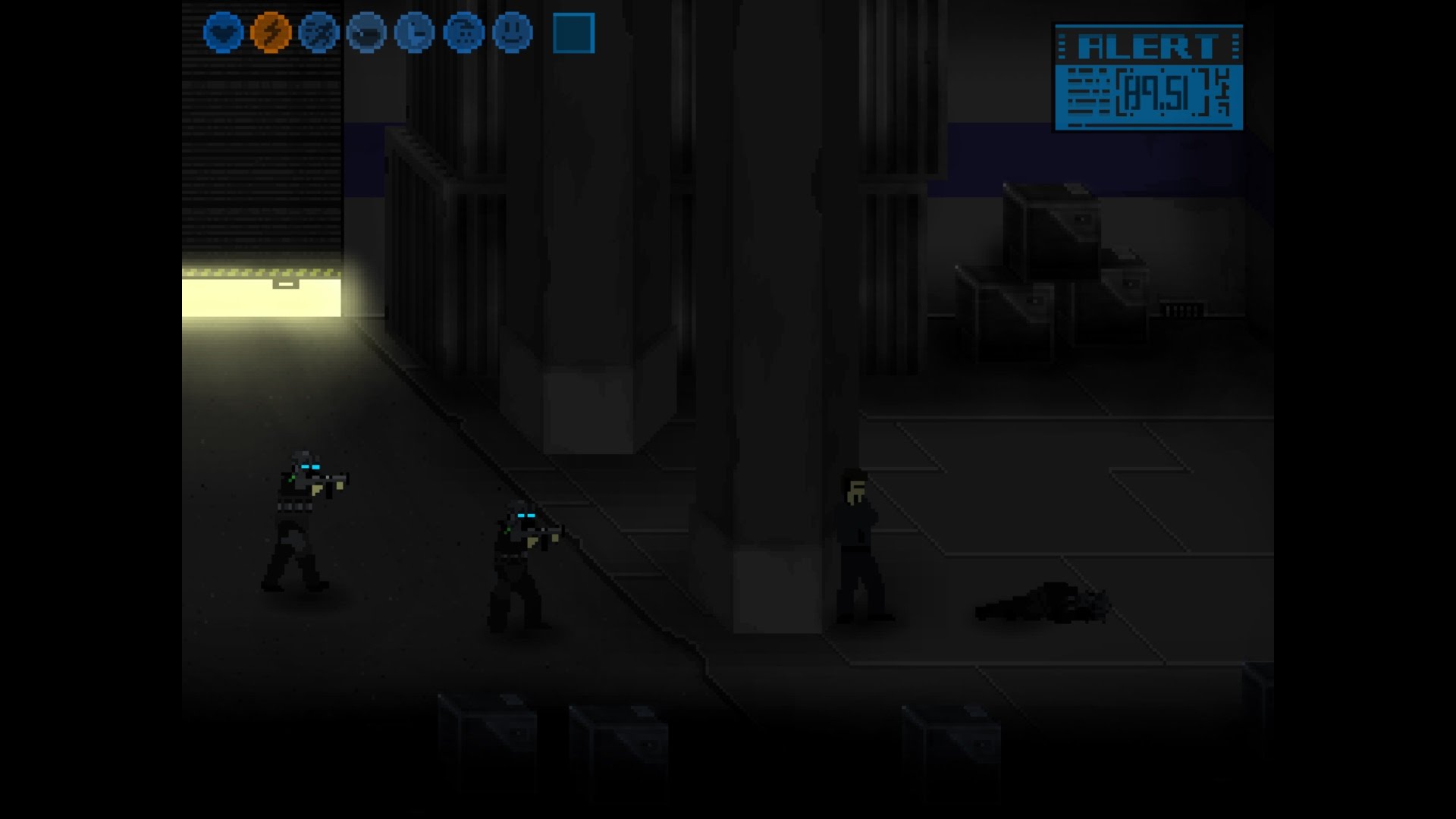 Blood Particle System
Implemented a new blood splatter effect when characters take damage. The blood particles/pixels will collide with the environment and gradually dissipate over time.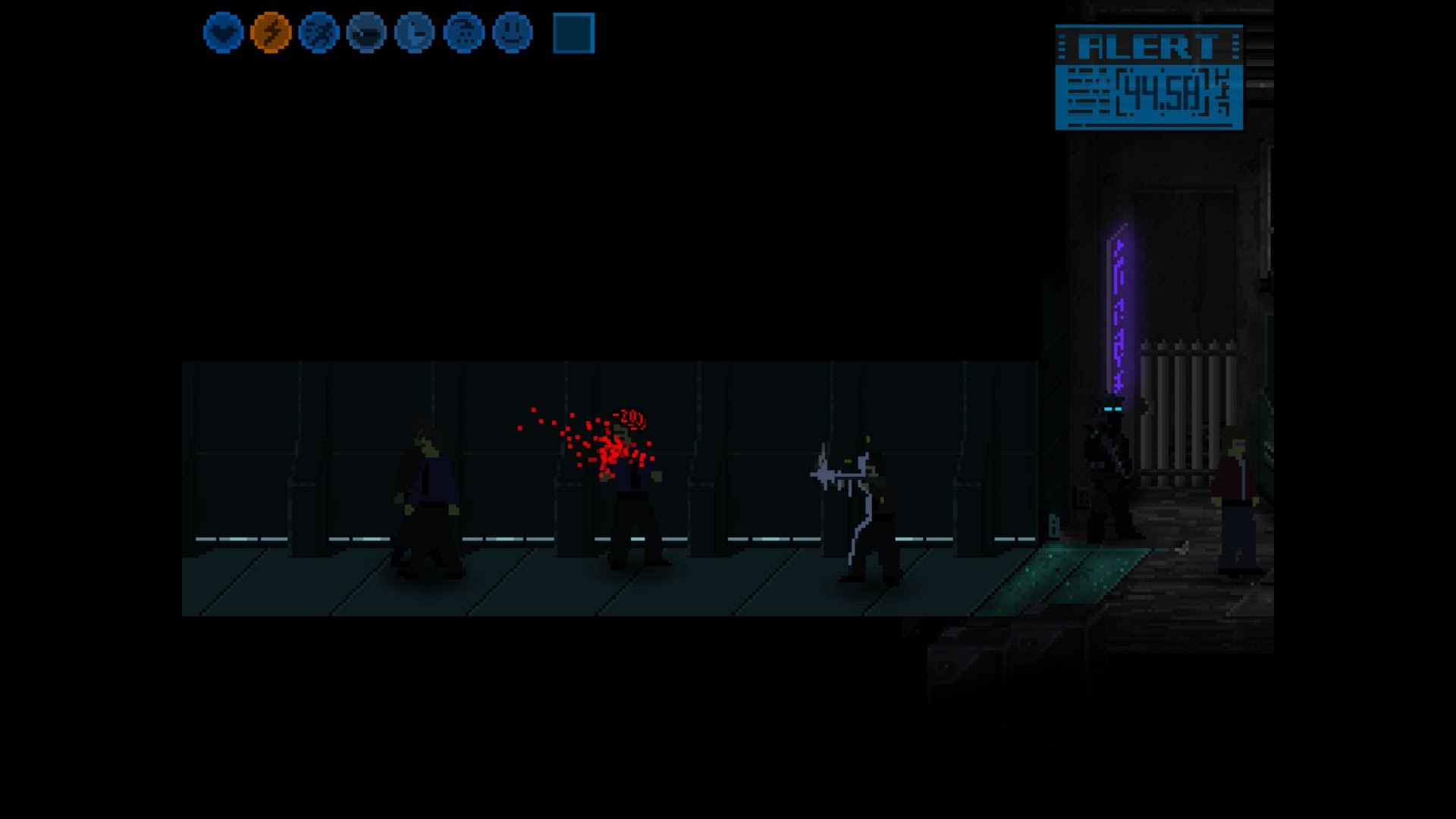 Diving
This maneuver allows the player to quickly advance on the enemy or dive into cover while dodging incoming bullets. However, excessive diving will take its tole on the player stamina.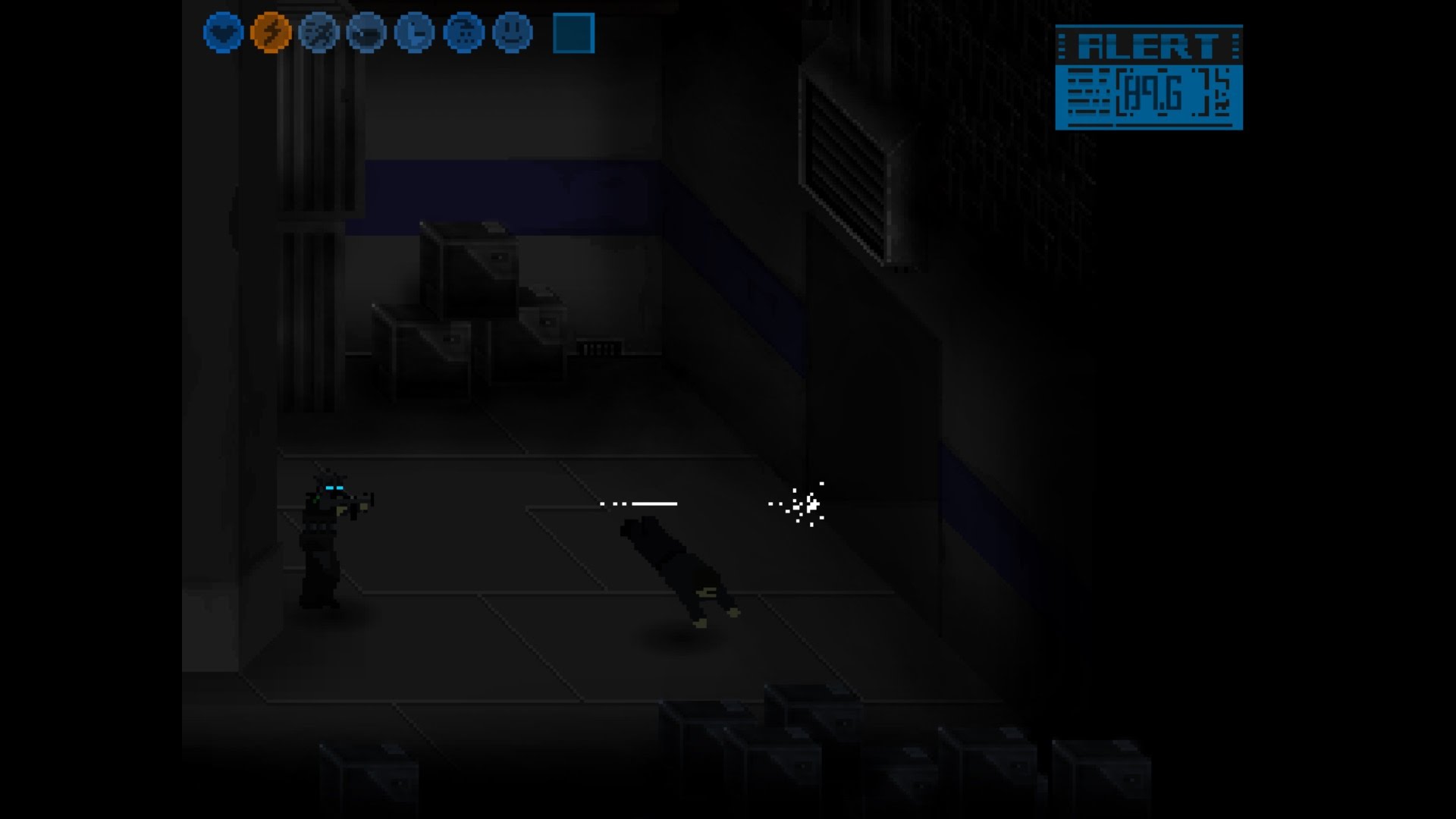 Apartment Ownership
Players may own one residence at a time. Once an apartment is purchased the player receives an apartment key which is used to access their specific apartment room.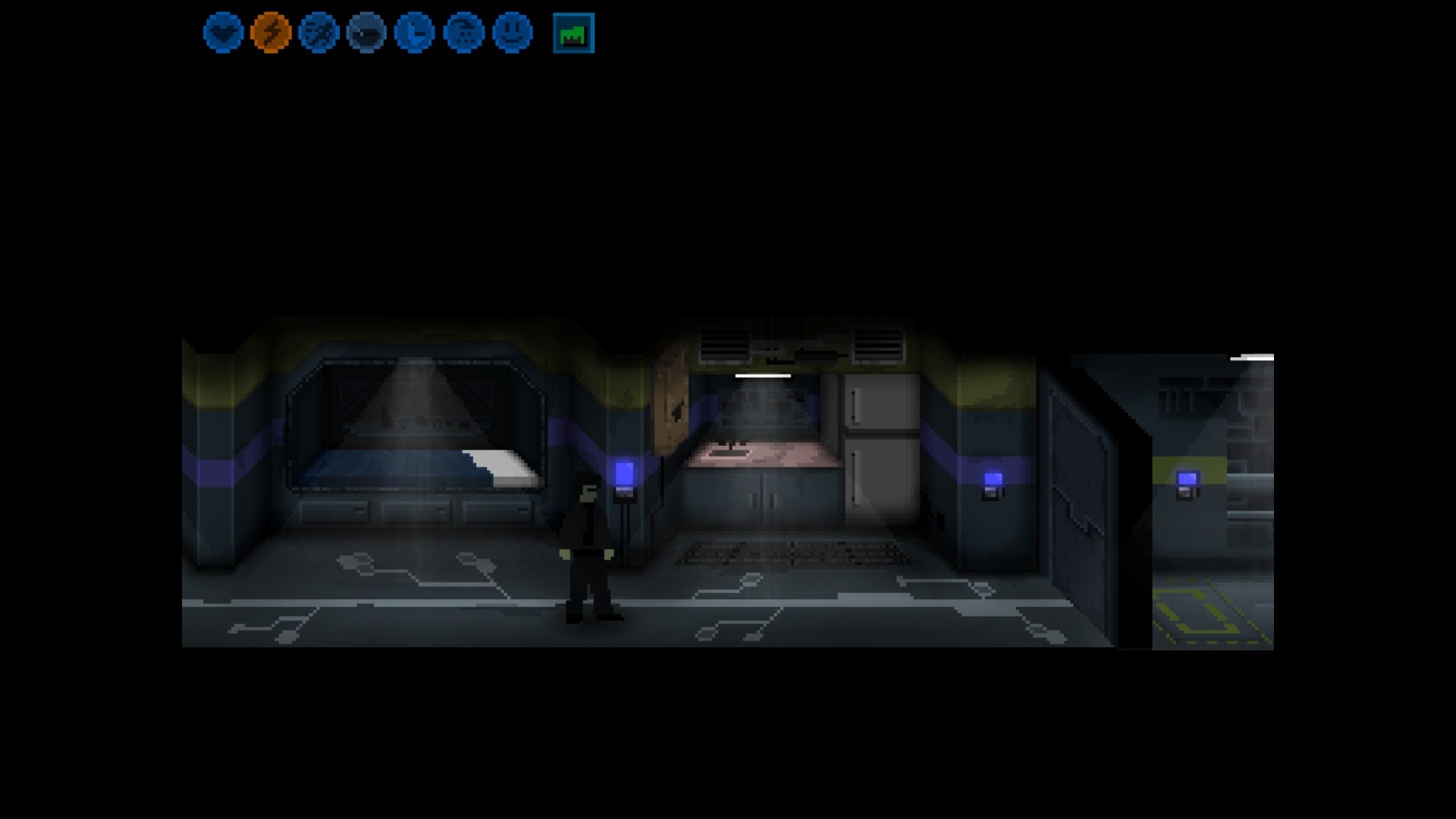 Life System
Restroom: Players can now urinate at any toilet to increase their restroom stat.
Hygiene: Players can now use showers to cleanse and increase their hygiene stat.
Stamina: Players can now use beds and rest to increase their stamina stat.
Hunger: Players have the ability to eat/consume food items within their inventory to satisfy their hunger stat.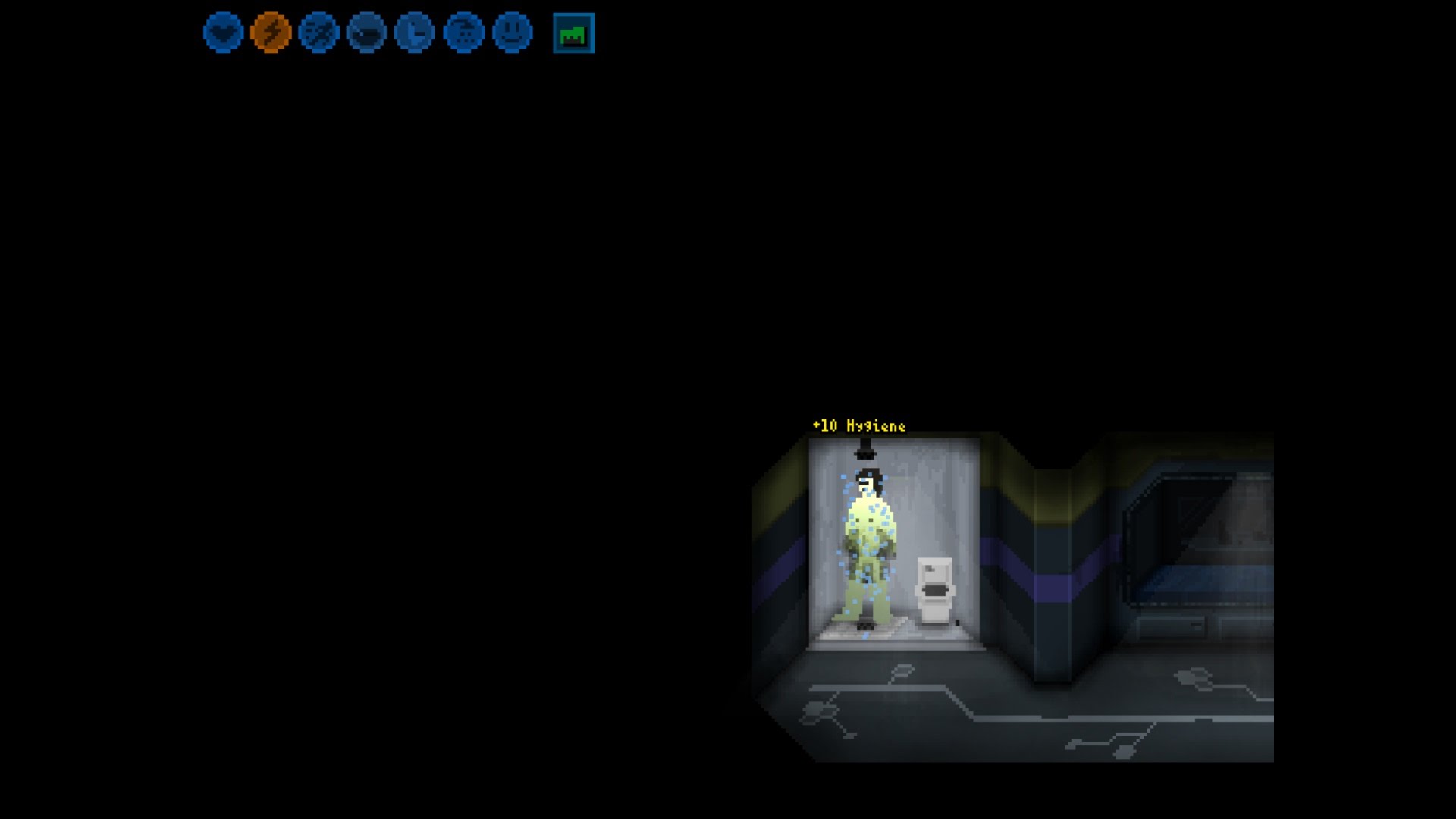 Cover Art
Finished drawing some new cover art. If you would like full sized images please check out the forums below!
Other Additions
Female characters have new animations.
Added bullet casing shell sound effects.
A Cordicab (Taxi) is now visually present on the Port Vega docking pad.
Added sound effects for bringing up weapon sights/aiming.
Players may now execute a grabbed player by headshot.
Added the ability to aim forward and backward while grabbing characters.
Added more definitions to the HDA Dictionary. The HDA Dictionary provides definitions of Proxyndic lore.
Added the following items:

Sandwich
Ramen
Newspaper
Energy Bar
9mm Magazine

The cigarette item can now be smoked.
Refined the combat system. In each stance or position players have the ability to aim forward or backwards while strafing.
Added titles for each category within the HDA (Holographic Data Assistant)
Characters will now drop random items upon search.
Added 'Take Downs'. Performing a take down will eliminate enemies by slamming them to the ground at the cost of stamina.
Control Schema: All controls can now be rebinded to the player's choosing. Previously, all controls/keys were static.
If aiming backwards with a rifle drawn, the player will now switch to their pistol for a quick reversal shot. This is helpful to quickly redirect fire.
Added various environmental objects.
Tweaks
Increased delay to the audio administration announcements that play on the loudspeaker.
Increased delay times for the transit arrival and departure times.
Decreased the overall distance bullets can travel.
Decreased the volume of faction member radio chatter sounds.
Disabled city ambient sounds while indoors.
Improved the sitting animation.
If the player runs out of ammo while grabbing another character, the AI is no longer automatically released.
When a character is attacked there is now a delay before they immediately run away.
Characters will now flee from the area if nearby weapons are fired.
A greater shake effect has been applied for melee combat.
Enemy faction members now return fire when attacked.
Enemy faction members now pursue their attackers.
The camera has been slightly zoomed back to allow for more visibility.
BugFixes
Fixed issue that caused characters to flip their positions when dead.
It is no longer able to rain while indoors.
Fixed a bug that disallowed players to immediately search characters after a 'Hold Up'
Fixed a bug where player animations would get stuck while using the Scanner item.
Fixed a bug where there wasn't enough hitpoints to be shown on screen for the required amount of actions.
Fixed a plethora of grab/animation/cover system bugs.- Many many many many many other non-recorded bug fixes...
Don't forget to subscribe and follow Proxyndic on the following sites below. Your support is greatly appreciated. Thank you!