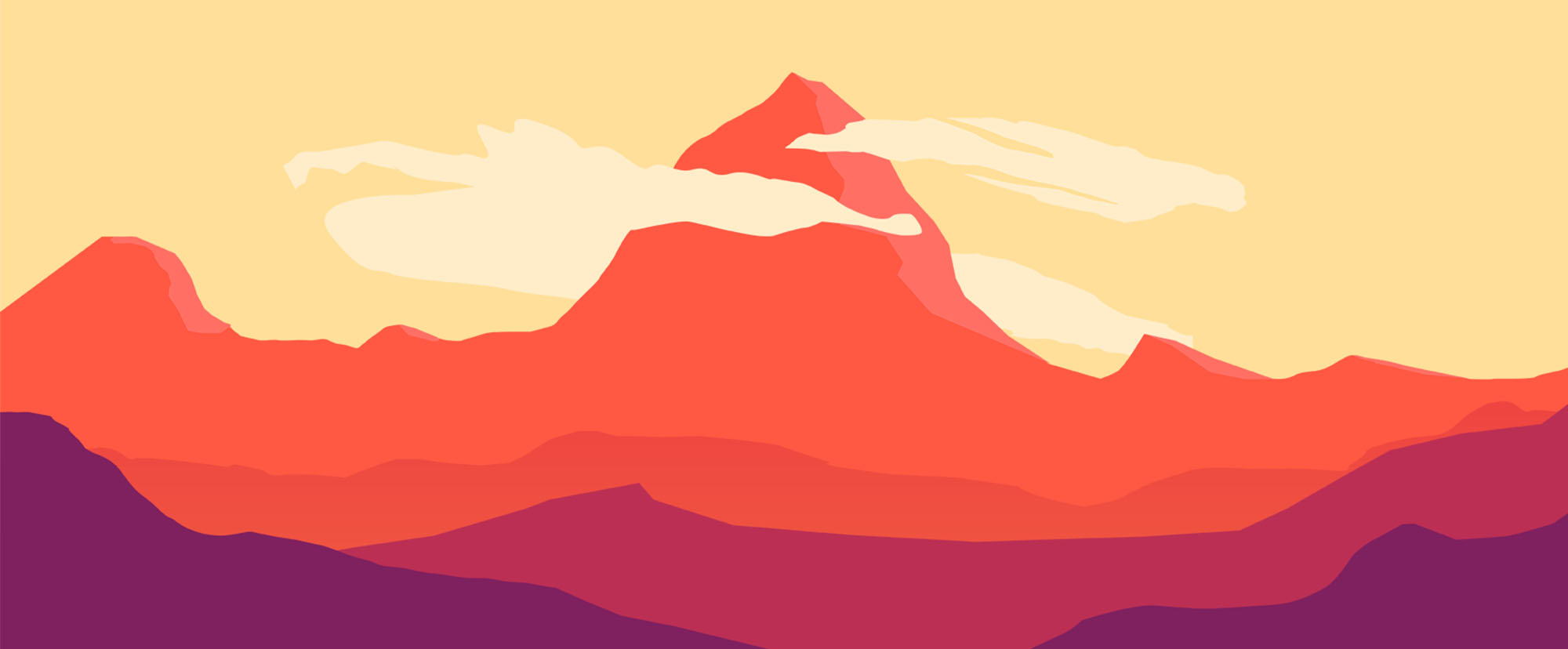 Project Omega.
Welcome!
To our fifth Development Blog; newly formatted and now Bi-Weekly, we hope you enjoy what we have been working on. This sprint saw new art that brings the game world to life, user testing that changed our development directions including huge changes to combat and some new interesting AI.
Thanks all!
---
Game Clarity
Jesse Woolford.
User testing is one of the most valuable tools developers can have, and after a single round of testing we were quick to learn that our game was suffering majorly from a lack of direction. In come the grand clarity update, Ryan and I worked on a few details in hopes to make the game more comprehensible, Ryan worked on a new pass of informative UI where as I worked on changes to movement that allowed players to see the costs of what moving to specific tiles were. In doing so I also changed movement to allow multiple tiles at a time as the old system did nothing but impede game-play. Game clarity is an on-going process and we will continue to work on this area for quite a time before we are content with it.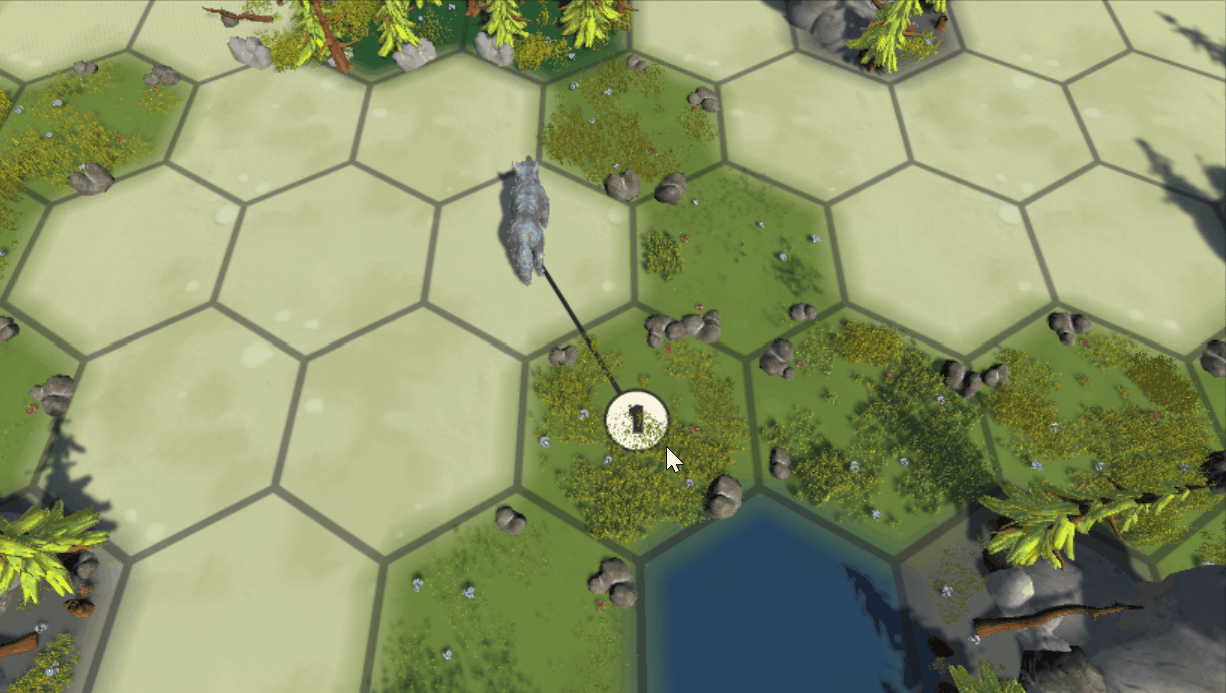 Scrapped Card Combat
Jesse Woolford.


Even though the card combat is being scrapped due to user feedback, I still spent a lot of time working on it and would like to show it off. The majority of the system allowed for two combat parties to enter a mini card game with each other, each party receiving 1 to 5 cards based on party size. The player would then arrange their cards in whatever order they want and proceed to play a round of the game in which corresponding units would attack one another or if there was no corresponding unit they would attack all enemies for a lowered attack value. The main flaw in this system was that it felt too separated from the main game-world and players were confused on why they were playing what felt like a completely different game. Making this system work would of been a heavy strain on resources and potentially wasted time if we failed to make the game feel connected to the rest.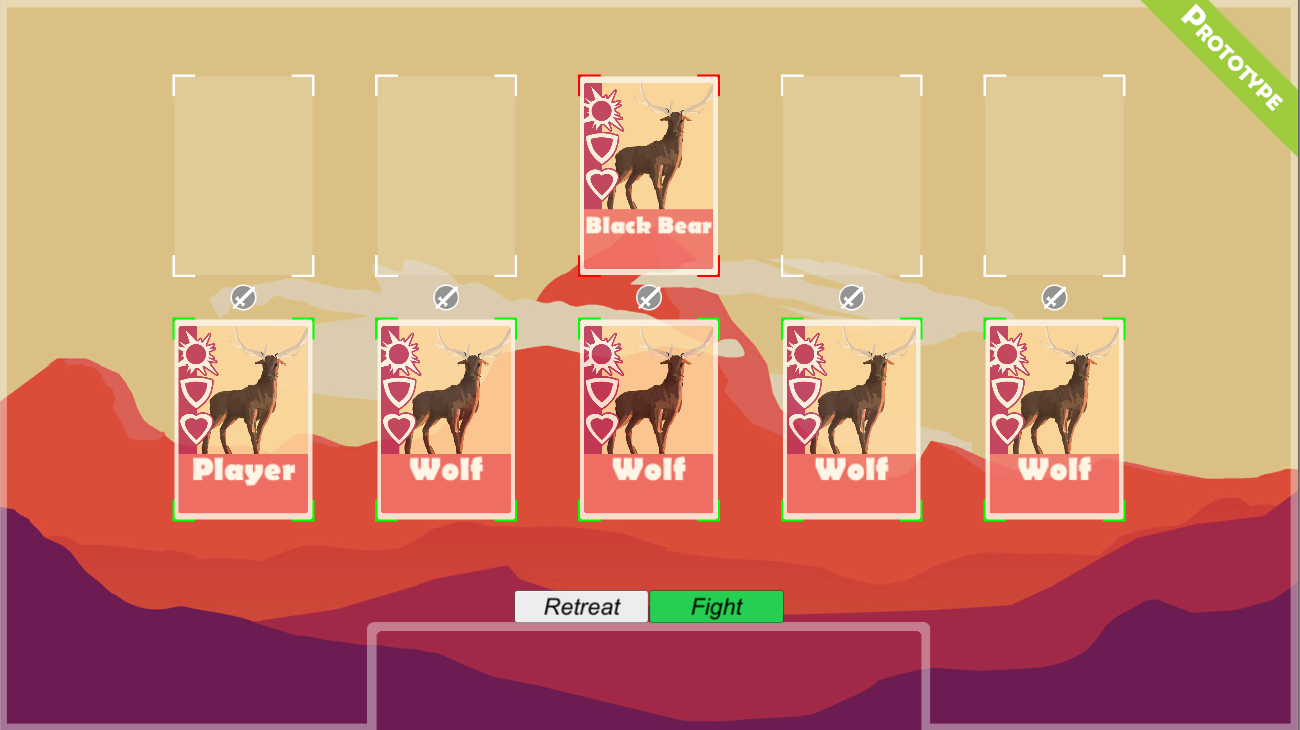 Ecosystems and Biomes
Ryan Hall.

Life has come to the world of Project Omega with the new Ecosystem functionality. Animals now roam around, search for resources and will also fight one another if they are aggressive enough. This system ensures an exciting diverse range of animals and emergent game play and different dangers and opportunities around every corner.
On top of this I have also worked on adding biome features into the spawn system meaning that animals will spawn and be more likely to appear in certain areas. This will add what we hope to be an extra level of danger into certain areas in the game as strong predators such as a bear could be lurking in the thick forested areas of the map.
The map has come alive in this latest build with animals moving around with the newly implemented decision tree system. Animal's will now make decisions based off a number of factors such predators being nearby, its level of fatigue or its hunger and thirst levels. All animals now will get thirsty and hungry over time and will search out water and food. This creates danger for the player around rivers and lakes as you may find that a predator wants to have a drink the same time you do. Further carcasses and places with abundant food will also be a danger zone.
Over the next week or so I will be working on expanding out the AI and getting much of the more interesting behaviors we have planned completed.
We removed the card-based system - users found this incongruous to the game's other mechanics. We are replacing the game with a placement and positioning game, using a hex grid borrowed from the player's current position in the game map. Each tile on the hex grid confers a bonus relevant to the tile's type. We hope this feels more coherent with the rest of the game whilst remaining fun and intuitive.
Level and Economy Design
Nic Stewart.


While we have a test map, another map is presently under construction to facilitate a better player experience with the changes in combat. Documents are also being updated to reflect such changes with values being drastically changed and tested with.
ART
---
Tarsha - Elk Concept.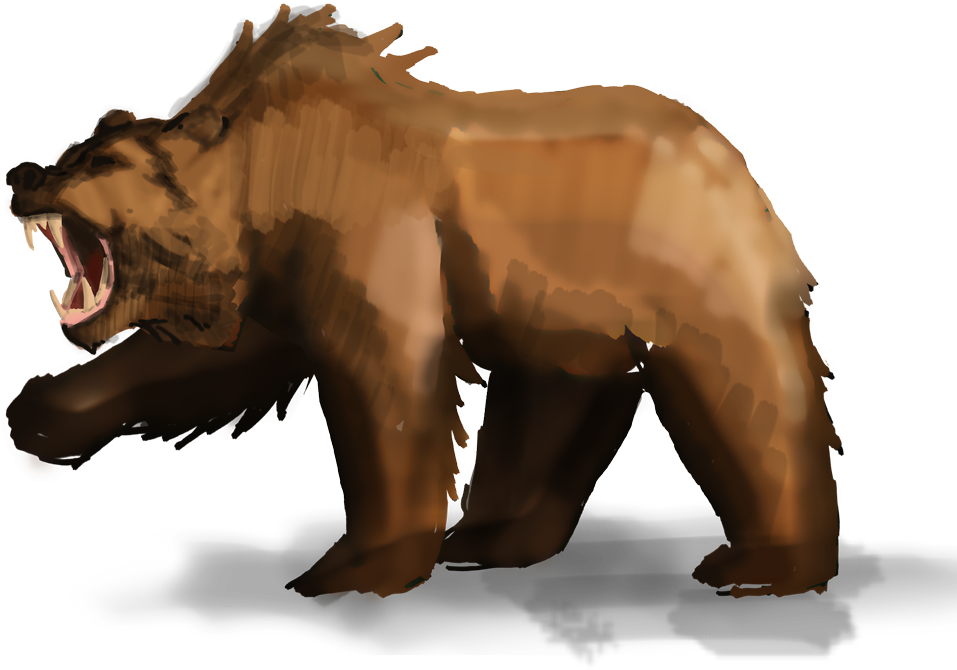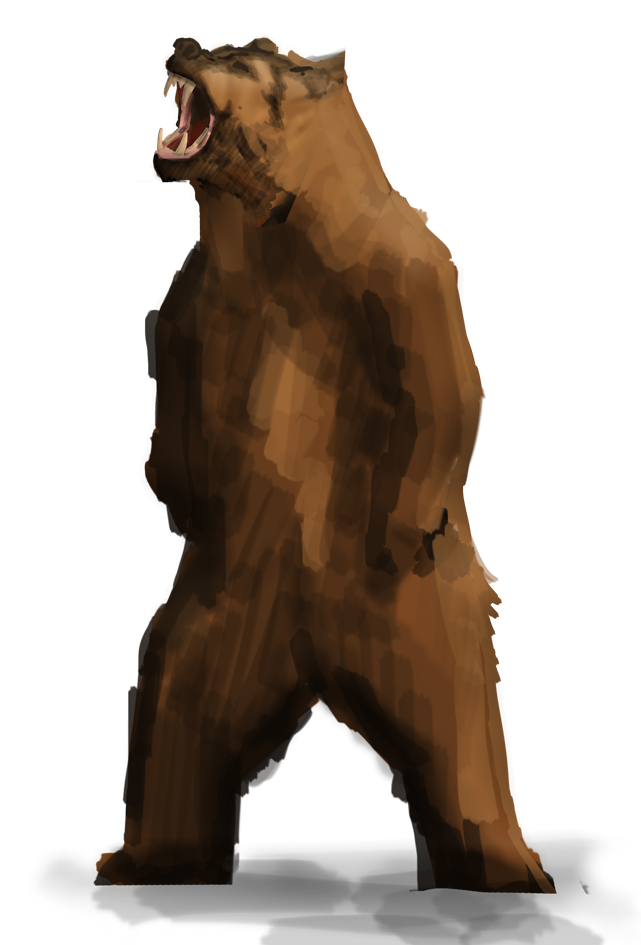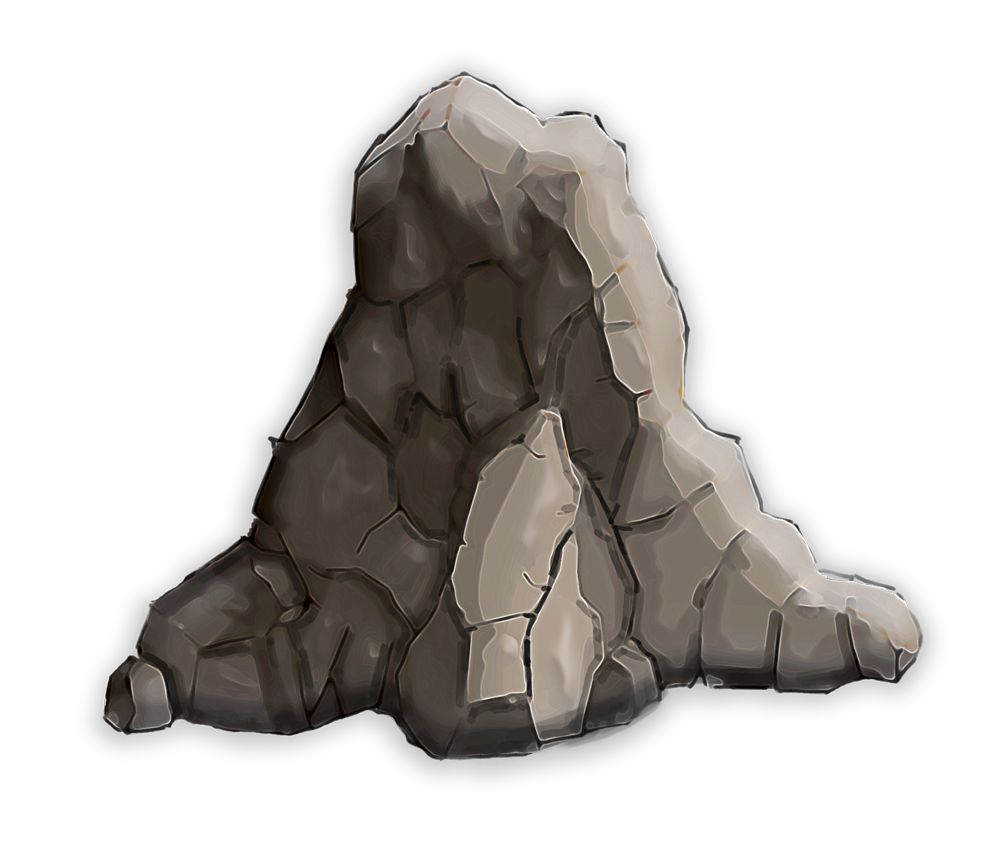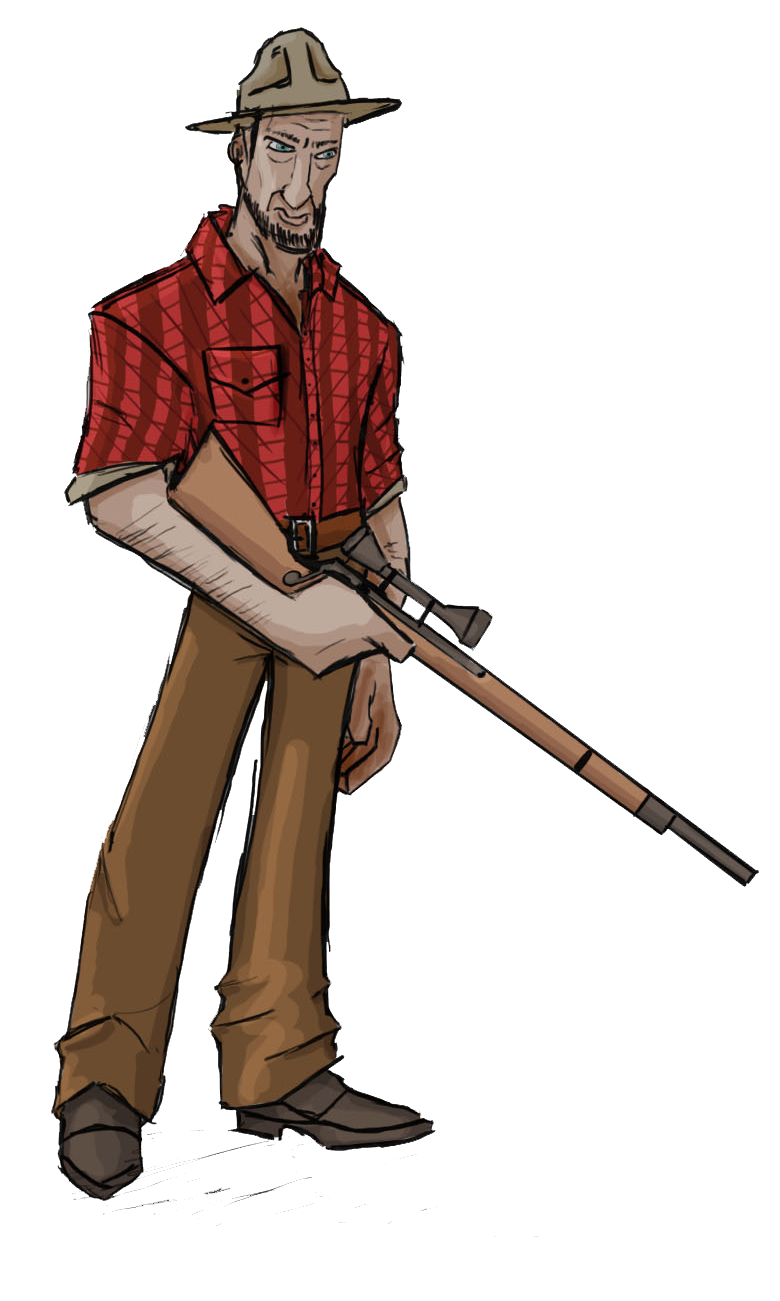 Tarsha - Elk Textured Model.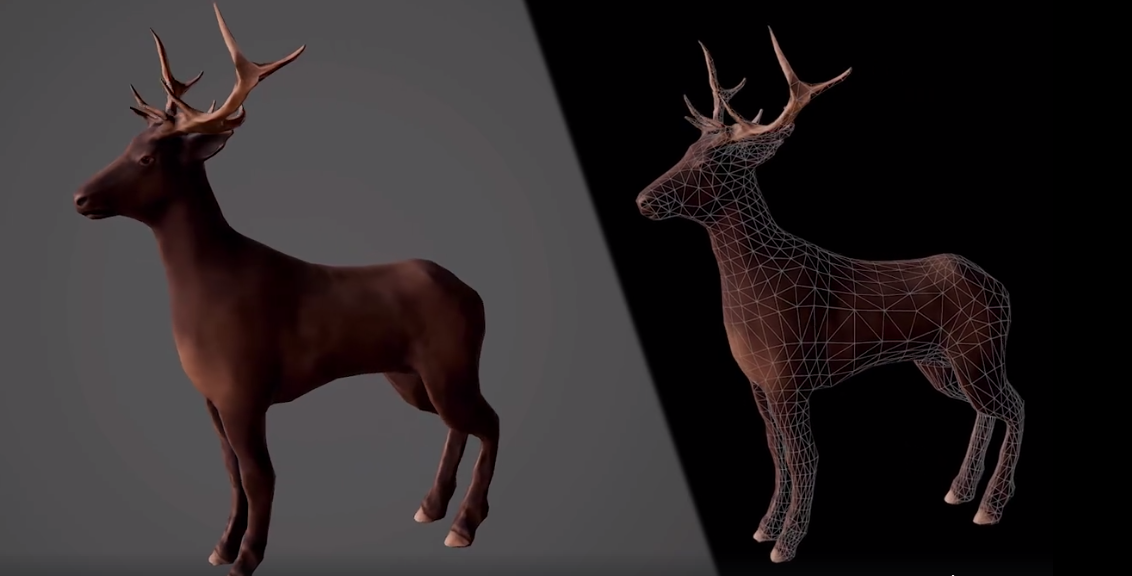 Tarsha - Work In Progress Bear Model.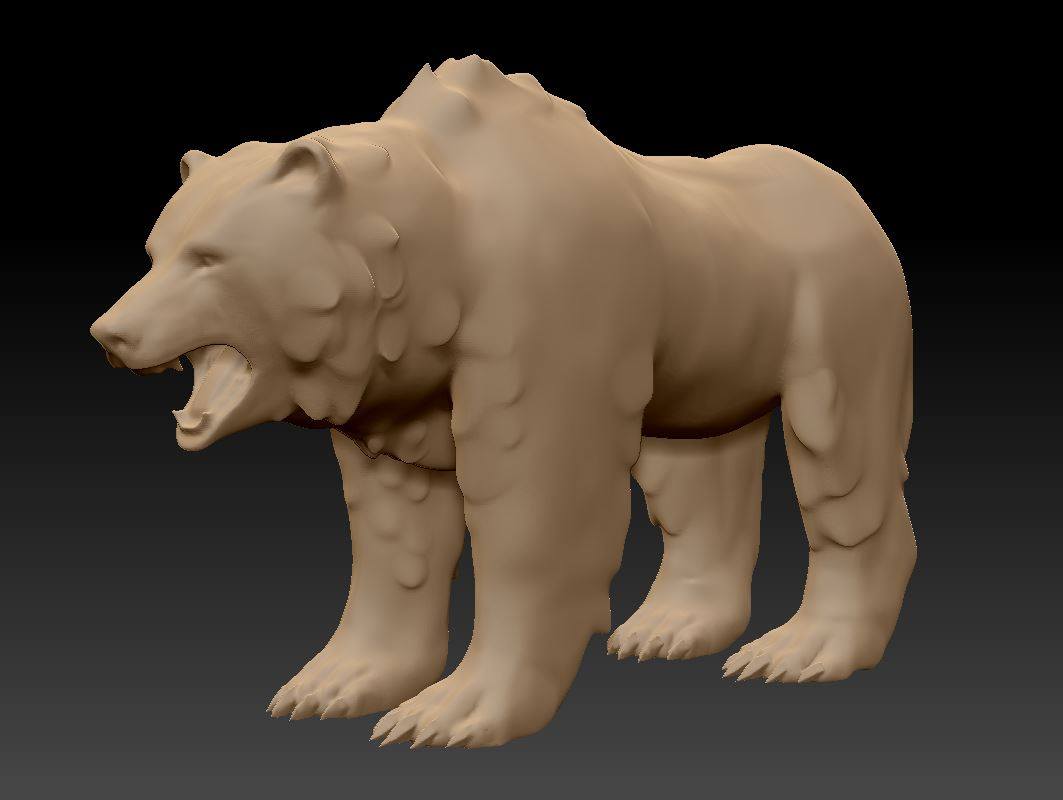 ---
If you made it this far thank you for reading and hope to see you next week!
Follow us on social media:
Facebook: @ProjectOmegaGame
Twitter: @_WildWolves_