A new decade, a new update. There's a lot in store for it so let's dive right into it!
MOTY Yet Again!
The Mod of the Year awards have come and gone again and YOTD managed to place yet again within the top 100 which is fantastic and I'm glad to have made that again. Thank you to everyone who voted!
I didn't end up winning the top 10 or the editors choice but that's fine as I didn't bring much to the table this year anyways and the spot rightfully belonged to other mod such as Starlight which you should check out if you haven't. Congrats on getting the #1 spot in upcoming mods!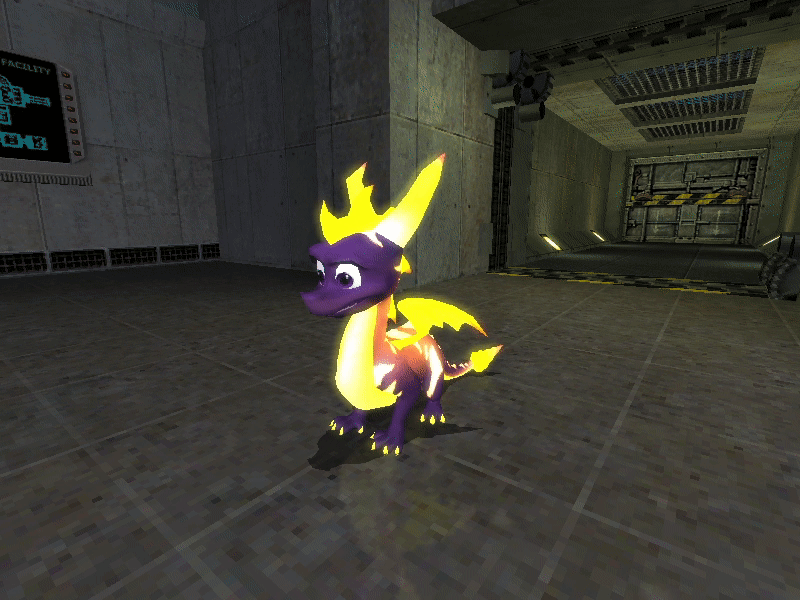 Progress!
I mentioned earlier this year that I was working on the next demo for the mod, and that I was working on a new code base for it. Well, Xash2019 is public on GitHub, is about done minus a few things here and there, and has been forked for YOTD. Everything from the previous base is being copied over fixed and improved where it can be. I even started live streaming developer sessions again. Here's the newest one:
Along with talking about the new code base I also teased the next demo. That's still happening and won't be the only release this year. Yes, that's right! there's actually 3 releases planned this year and here's a potential calendar on what, and when the releases will be happening: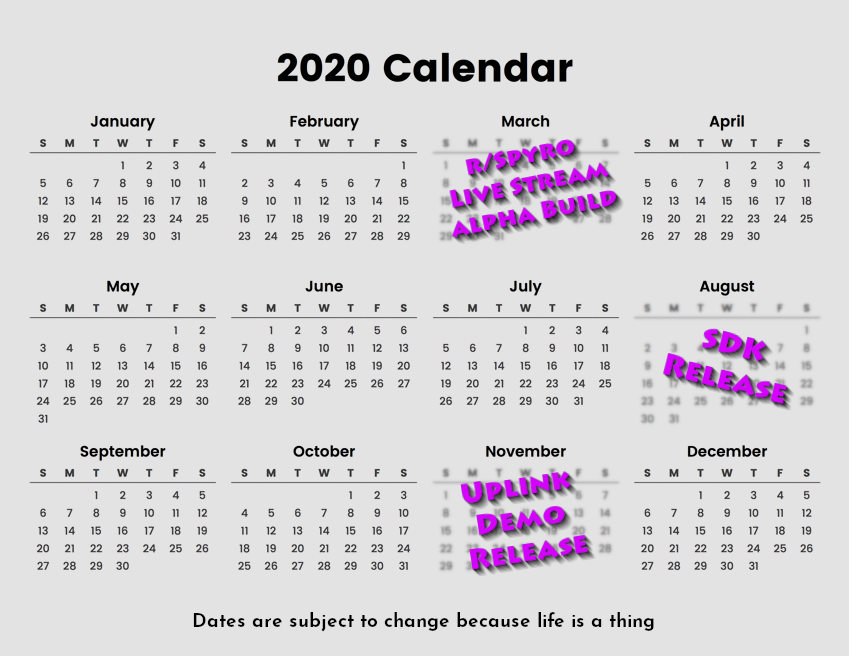 I say potential calendar because these are goals of mine but that's what they are, goals. Goals that could potentially change based on things going on personally, and whatnot. I really hope to stay on schedule, but if not I'll make sure to inform everyone on it.
Let's go into a little bit more detail about those 3 releases above. The first one is a build I whipped up for the r/Spyro 20th Anniversary Live Stream. After I got asked to take part in it I quickly got the build as close to playable as possible for them. I know some things about it are very much unfinished like the fire attack doesn't parent to Spyro, there's no way to get out of barnacles, and controller support is missing. This demo should be able to run under the Office Complex demo build which will make it much more complete, but I'll probably release it as it is. The SDK release will be in the next section so we'll skip over that. There isn't much to say about the Uplink Demo yet. It will be using the current build, and feature everything I've done since the OC Demo.
Spyro Development Kit (SDK).
This is something I've been teasing a bit on Twitter, and have listed as a planned feature for the mod on the main page.The idea is to include development tools to help modders create levels for within the mod. I even want to include the source code to the game so people can make their own modifications if they so choose. This may only end up being a partial source code (client, and server) just because this still needs to remain as a Half-Life mod, but we'll see what will end up being done. The planned release in August won't be the final by any means. This will for sure give people who are interested a head start though.
Wrapping up!
Another update, another conclusion. Thank you to everyone who has supported the mod in some way! Down below are links to my social media sites which you can go to see more frequent posts, or even ask me questions or whatever! I also have links to my Patreon, and PayPal. I've been needing to figure out a better way to manage the Patreon, and I may be getting to that soon. Just a reminder that you are not obligated to donate, but doing so helps me pay for things like this art by Ash which I use for the mod.
But just following and sharing the mod around is a great help, and is what really keeps me going. Again, thank you for following, reading, and being a part of this mod. Until next time!
---