Jeez, has it really been nearly a month? It seems like only yesterday I wrote the previous "Progress so Far" update.
Development of Half-Life: Zombies Ate My Neighbours has kinda been halted a bit due to fears in my town of the COVID-19 coronavirus string; the fact that my school may close down and I'll be doing my courses from home. People in my town started panic buying hand sanitizers, then they went to toilet roll [for some reason] and now, people are panic buying pasta [bread or beans would make sense].
Anyway, over to the Dev Diary. Within the past two weeks, I have been working on web development with The Phoenix Project and its parent company, Heatwave Studios. I made a Phoenix Project website, hosted using GitHub Pages which you can visit right now. Inside the website, there is a link to the main website, the Lost and Dead Classic website and the Half-Life: Zombies Ate My Neighbours website.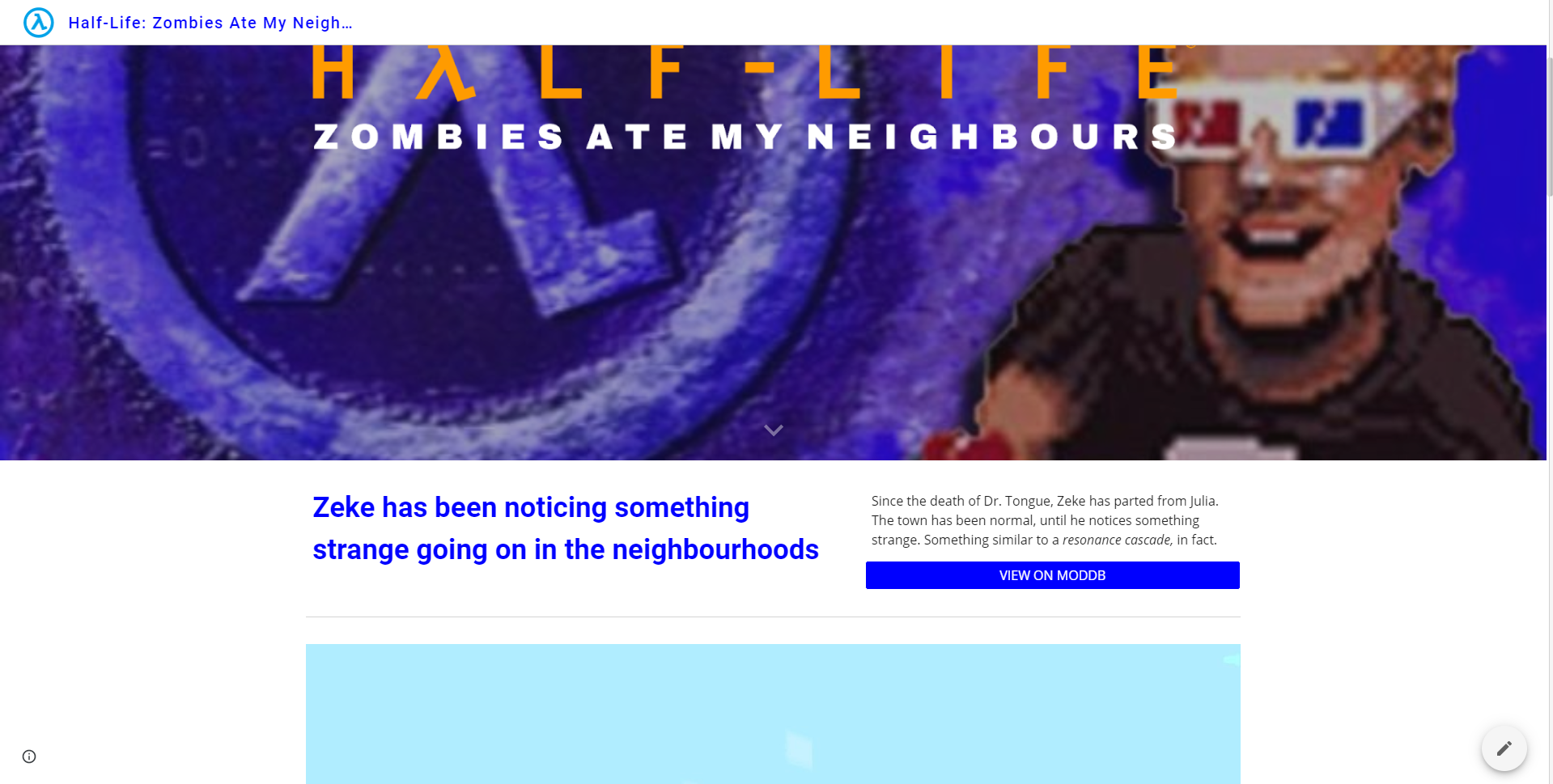 The site is an overall showcase of Half-Life: Zombies Ate My Neighbours but isn't very impressing YET, because the development of the game itself was kinda halted as I said earlier; so the site is going to be updated as development continues; so stay tuned to it!
LEVEL DESIGN
m = map. Please note that this is not ALL the maps I have worked on!
Z0A0 — PROLOGUE, M1
This map is very similar to z1a0. It is where the prologue takes place. Not much has been added to it yet, except for text entities and music.
There is no story for the prologue yet...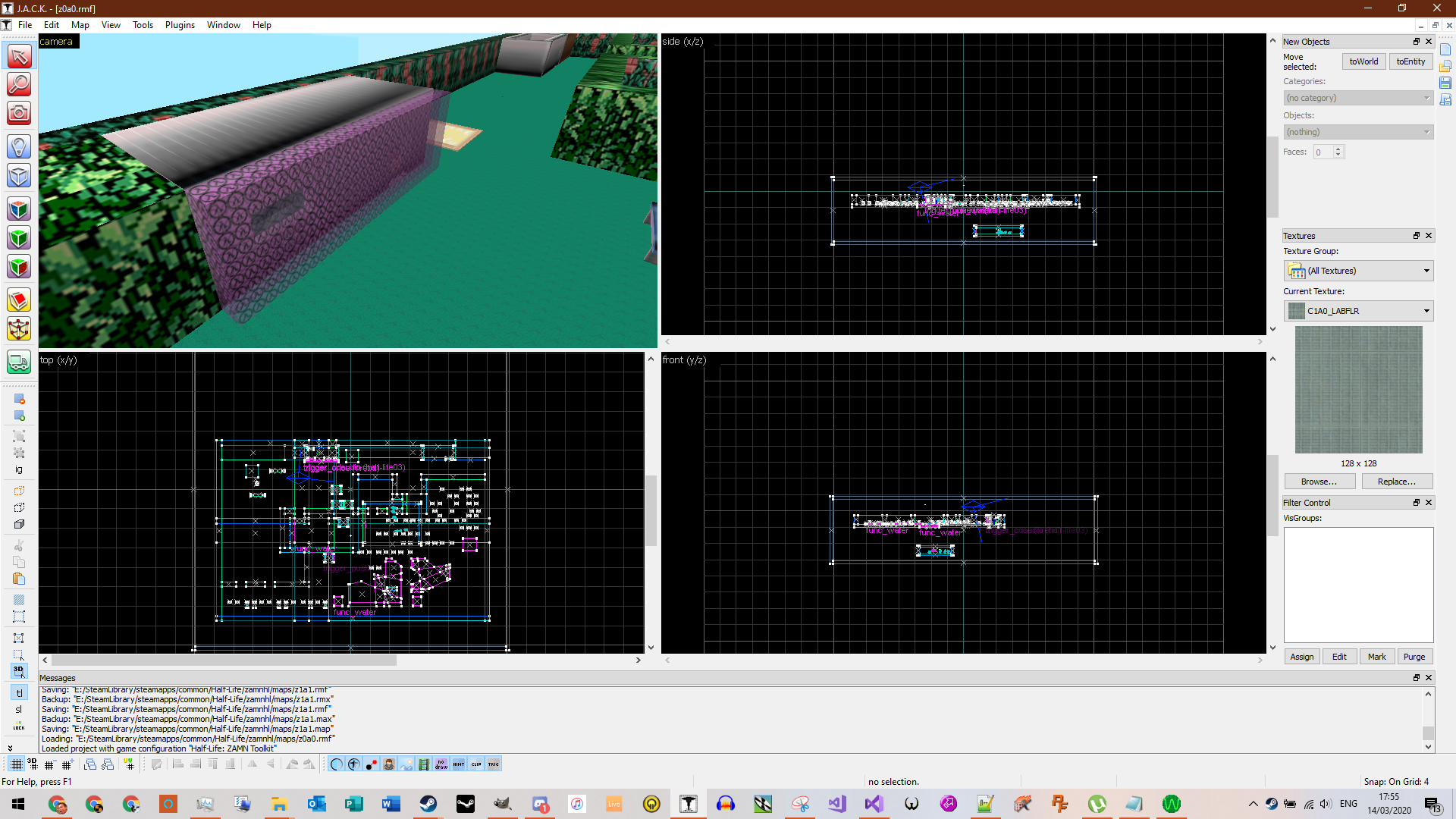 Z1A0 — STRANGE HAPPENINGS IN THE NEIGHBOURHOOD, M1
After the prologue, Zeke finds himself back where the prologue started [but outside]. Was he teleported there? He tries to go back to where he was before, but he hears a teleportation sound just before he gets there. He finds a crowbar from out of this [or his] world. He gets the crowbar and continues his journey; only to find a fence blocking his path. He breaks it with his trusty crowbar, and keeps going... only to hear a man say "Time to chose..." and the building where he was had a sign on it saying BLACK MESA RESEARCH FACILITY: PORTAL TEST LAB. He goes in, and the building is completely different!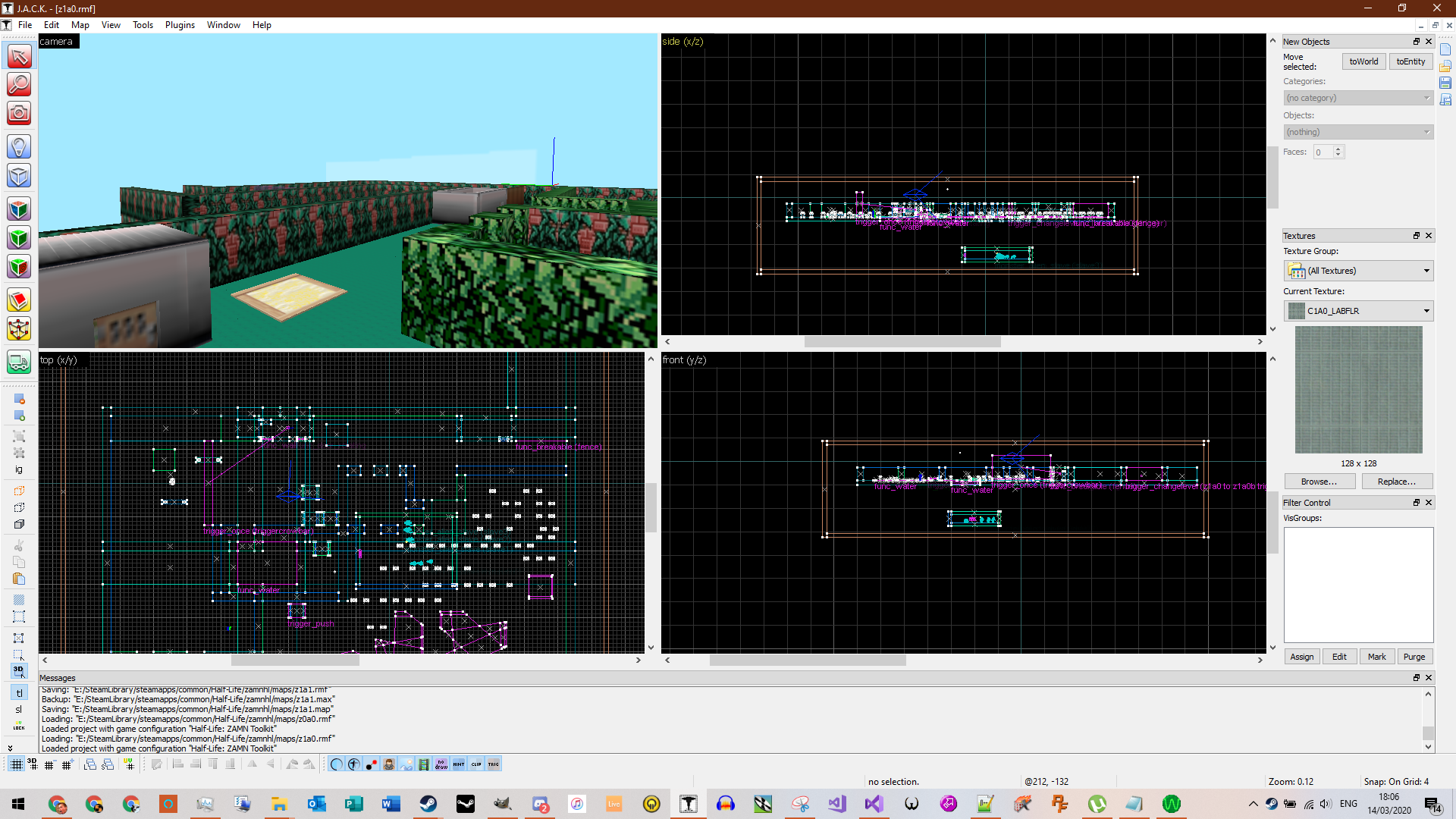 Z1A0B — STRANGE HAPPENINGS IN THE NEIGHBOURHOOD, M2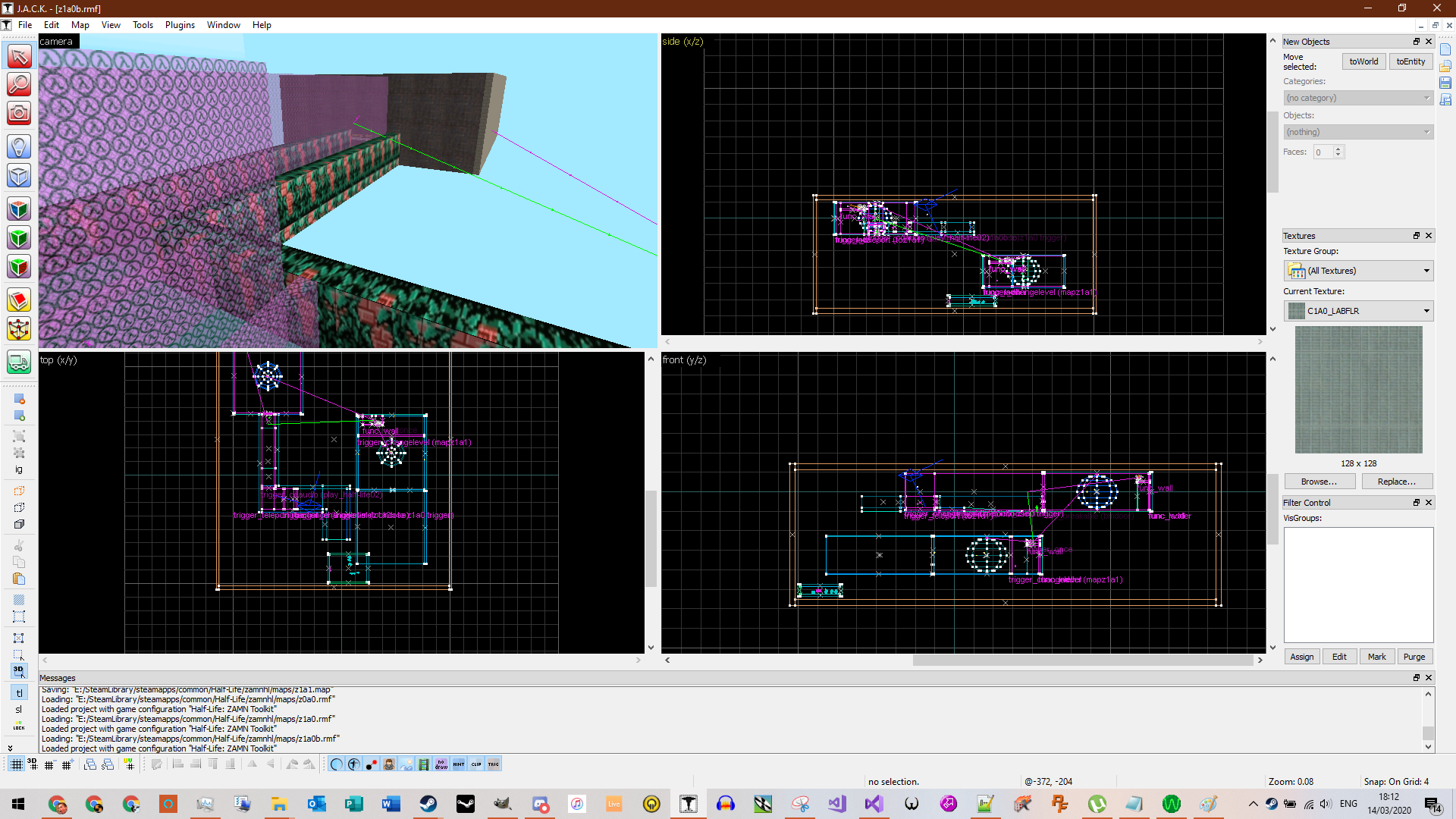 2020 RELEASE CALENDAR
Subject to changes.
MARCH
APRIL
MAY-JULY
Two tech demo releases
Demo release
AUGUST-OCTOBER
NOVEMBER
DECEMBER
JANUARY [2021]
SDK & level editor release
WELP, THAT'S ALL I'M ABLE TO SHARE FOR NOW.
Thanks for reading!
EDIT: NOW, YOU CAN JOIN THE OFFICIAL HL:ZAMN DISCORD!
---